Snap Together Tile Flooring vs. Puzzle Interlocking Mats
By Kim Butler Created: May, 2017 - Modified: June, 2023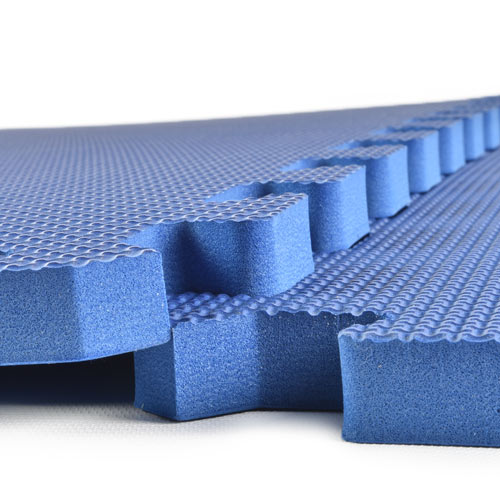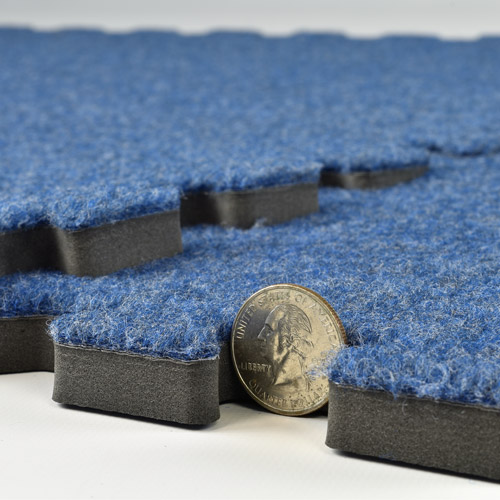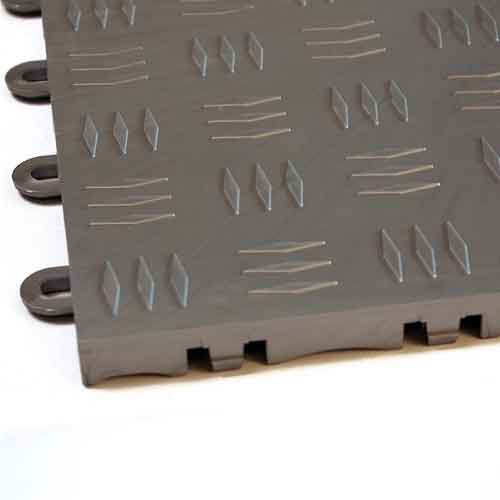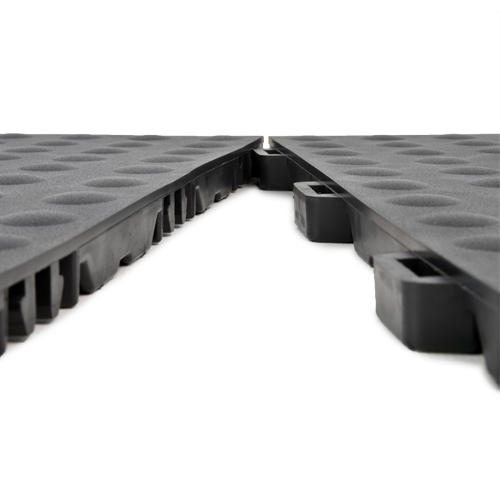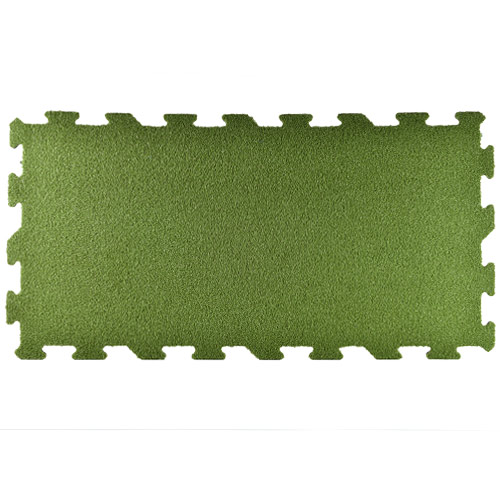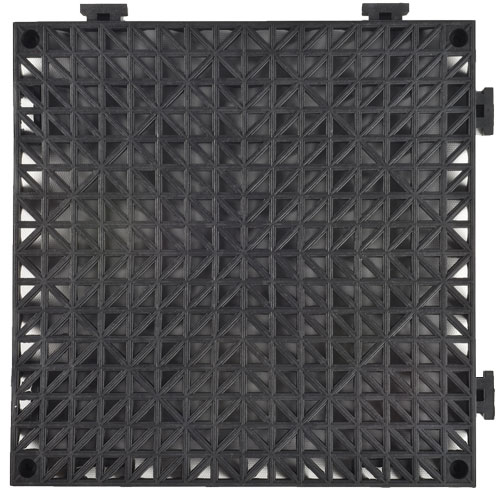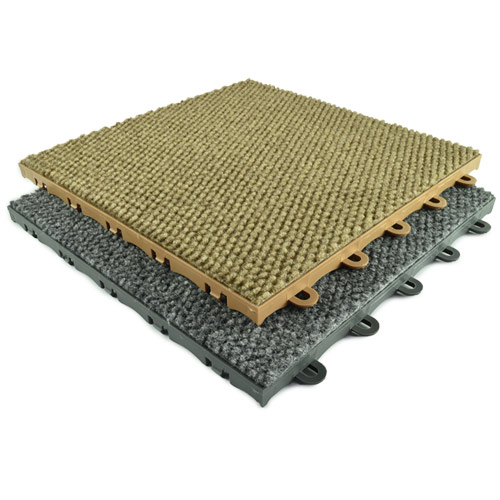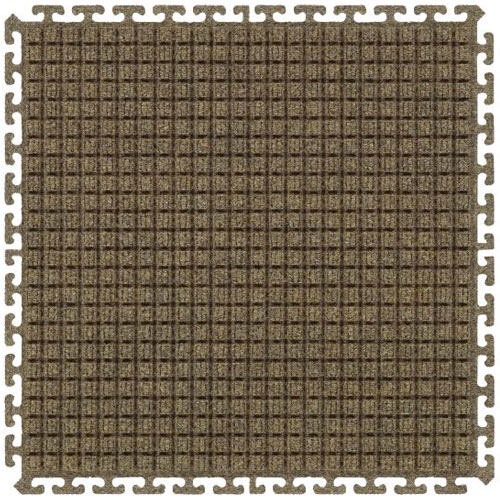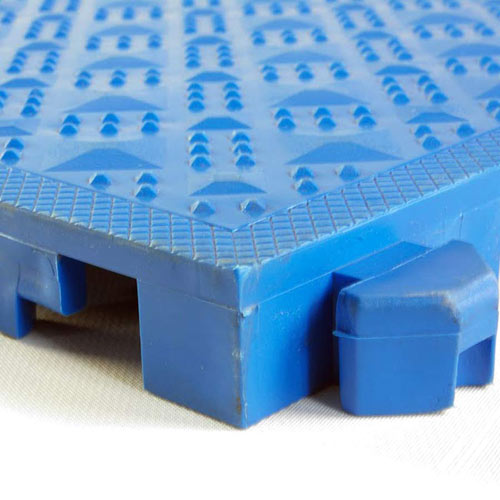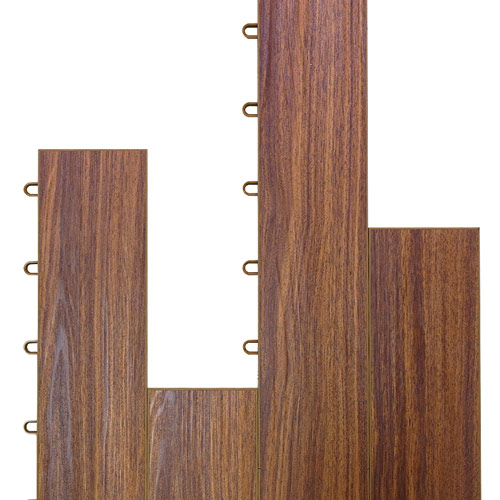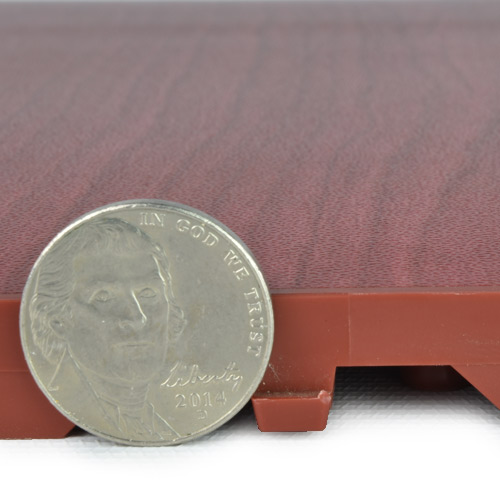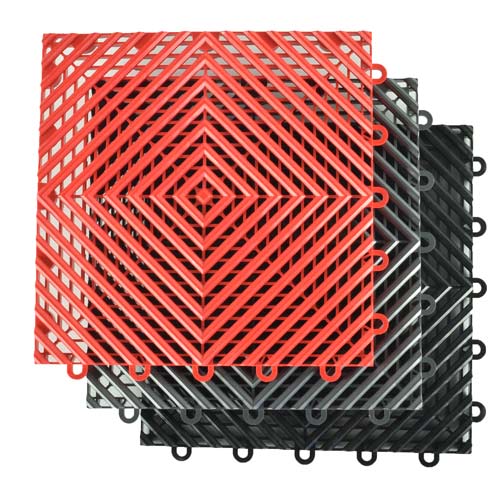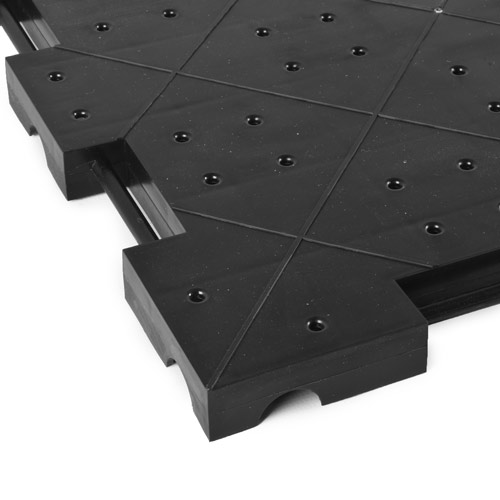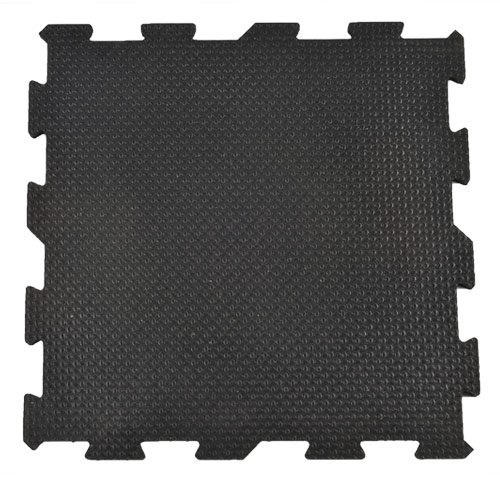 Anytime you start a home improvement project or upgrade a surface or fixture in your home, the array of choices can be daunting. Sometimes I have restricted my choices to what is available at one particular store just to keep myself sane. The same amount of choice applies to home flooring options. If you are considering a DIY floor tile, you may be ''puzzled'' as to whether you want an
interlocking tile or a snap together tile
. Both have their pros and cons.
As a general rule of thumb, interlocking tiles are lightweight, and the interlocks make it fast and easy to take up and take down the tiles if you need to move them. If you want something portable, interlocking tiles are a good bet. However, many interlocking tiles are made of foam, whether solid EVA foam, carpet-covered foam, or vinyl covered foam and these tiles won't stand up as well to heavy furniture, moving chairs, and lots of foot traffic from high heels, etc. Rubber interlocking tiles are available, which can support heavy weight machines, dropping weights, etc., but rubber is durable in part because it is heavy, which makes it less portable.
Puzzle-Style Interlocking Tiles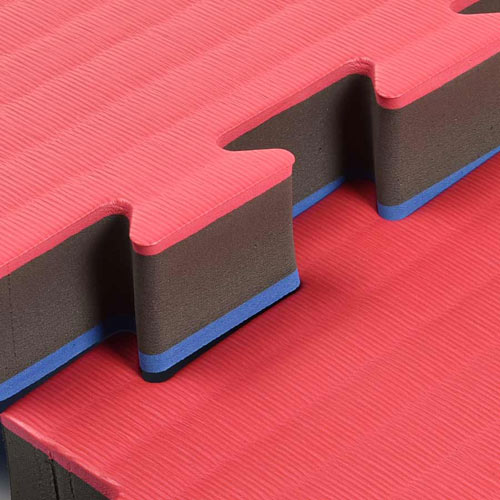 EVA Foam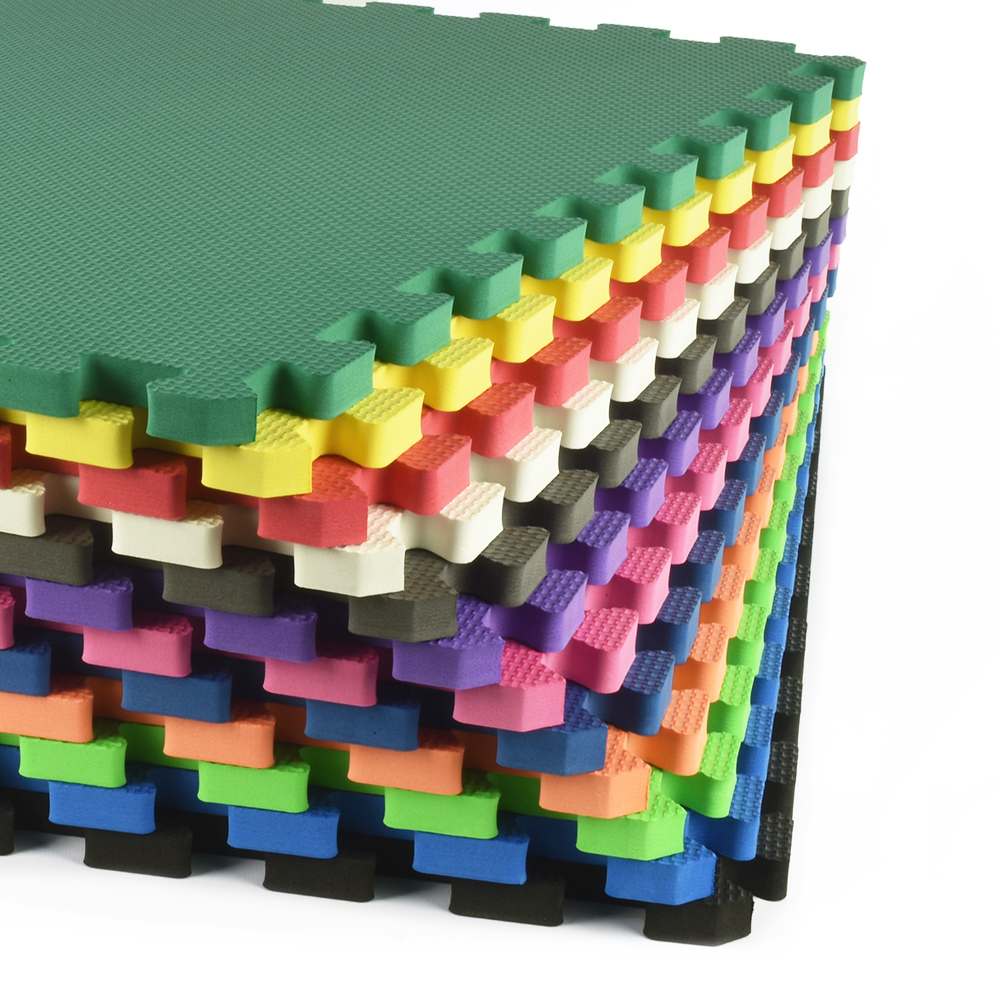 The classic puzzle style interlocking tile is a foam tile. Specialty flooring retailer Greatmats.com carries a range of colors and weights. Their most popular foam tile, the
5/8 inch Premium Foam Mat
comes in 15 colors. Other budget options in black and thinner weights are also available.
Other weights and textures of foam mats are also available, which are more suitable for martial arts, grappling, dog agility and aerobics.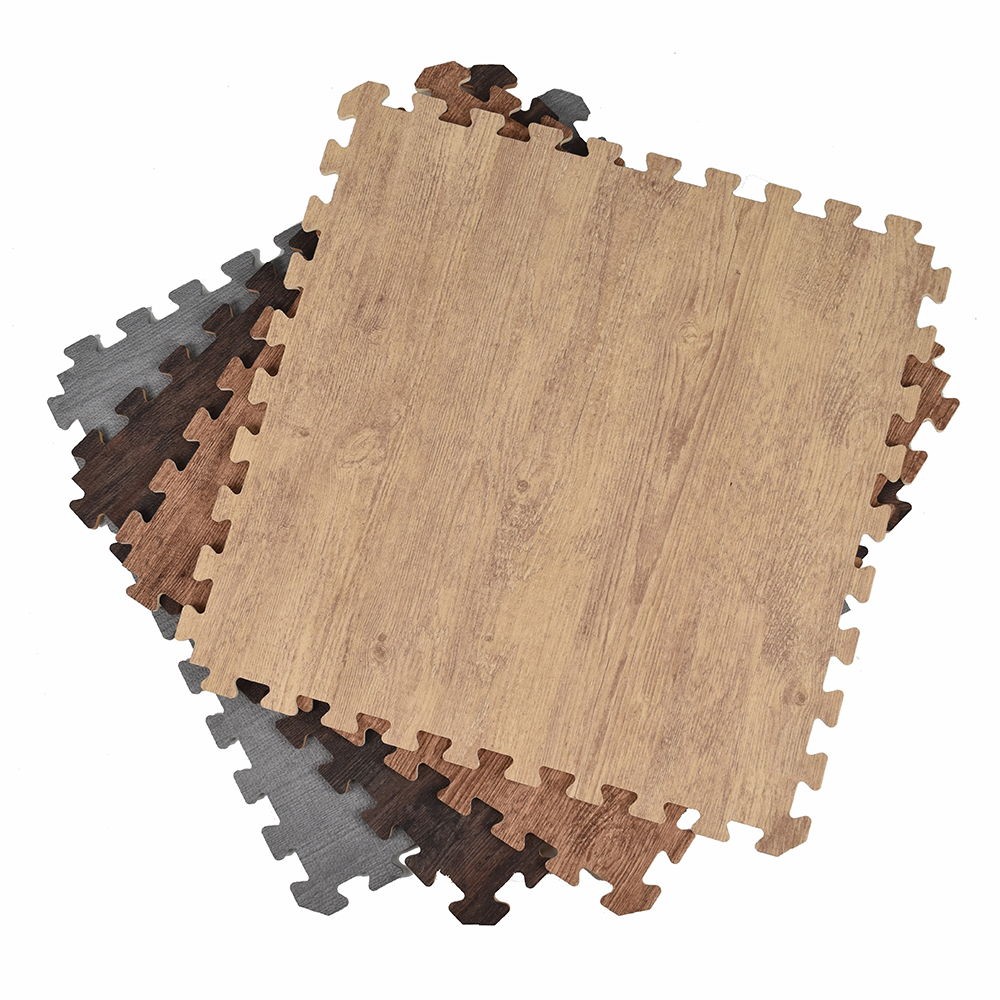 Another option is a
wood grain foam tile
, available in light wood, medium wood, dark wood, or stone gray surface designs. These faux wood puzzle floor mat options are waterproof, yet will give your tradeshow or basement a warm, inviting look.
Greatmats offers multiple varieties of wood grain foam tiles, including some that are reversible. These tiles are a great way to class up any space with the natural look of wood but the unmatched comfort of EVA foam flooring.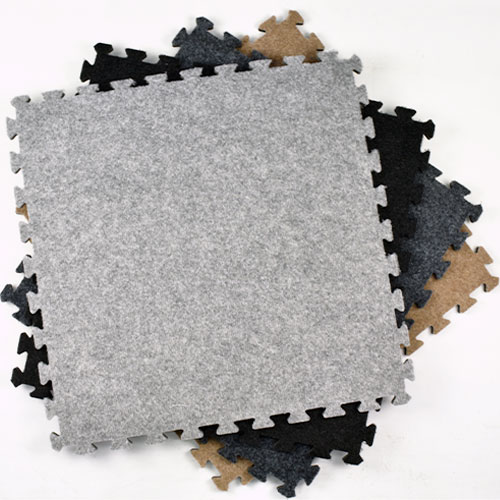 Carpet tiles
are another choice, with all the benefits of foam tiles plus a finished, professional look to your basement or trade show. The tiles can be easily vacuumed, and like all interlocking tiles, if one gets damaged, you can easily replace it. The same holds true if just a few tiles get dirty. Take them up and hose them down, dry and replace.
Like the wood grain foam tiles, Greatmats offers numerous options for carpet bonded foam tiles. Many of the tiles are stain and odor resistant and can hold up to high heels without puncturing.
PVC Plastic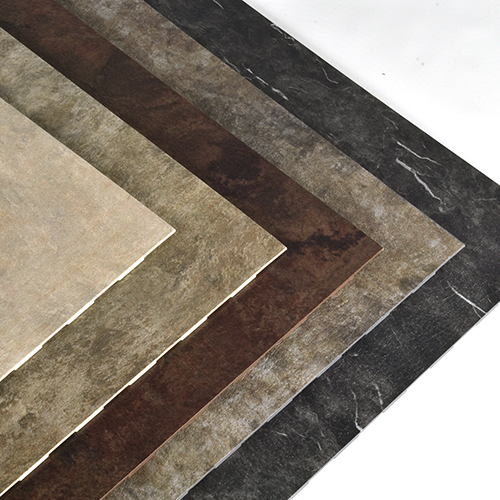 Some puzzle style plastic tiles include
HomeStyle Stone Series Floor Tiles
, which feature a slate-like texture in several earth tones. In this case the puzzle style interlock is hidden beneath the finished surface. The great part of PVC puzzle tiles with hidden interlocks is that their is no concern over the seams being distracting. This makes these tiles great for home and commercial installations. Plus the fact that they are waterproof opens even more options as to where they can be installed, including basements and garages.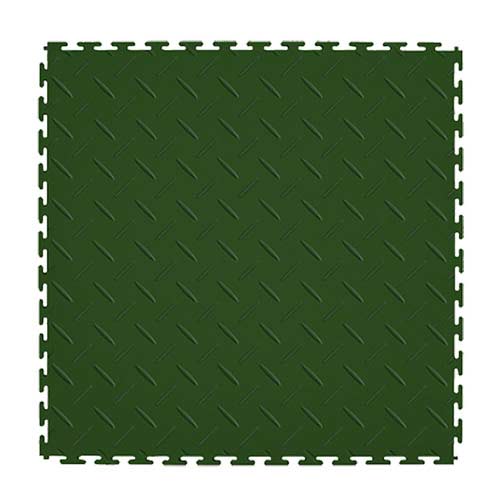 For a more modern or industrial look, or
Diamond Plate floor tiles
in 8 colors. There is an endless supply of PVC puzzle mats with different designs of interlocks include dove tail, T-shaped interlocks and trianglular interlocks. These are very common tiles for garages, warehouses and industrial areas.
Rubber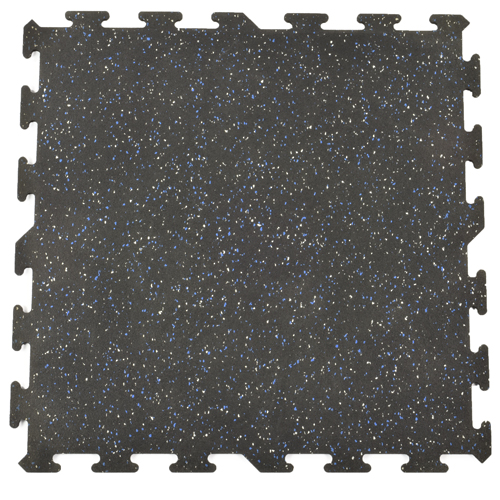 The most rugged form of puzzle mats or tiles are rubber puzzle tiles. Made of recycled car and truck tires, this flooring is able to stand up to heavy weight, heavy foot traffic and lots of impact. The popular
2x2 foot interlocking rubber tiles
are also available with different variations of color flec in the most black tiles. You can find rubber tiles that are made of either vulcanized or non vulcanized rubber. The nonvulcanized options are best for indoor use while the vulcanized varieties will have stronger rubber smells and generally should be used in well ventilated areas.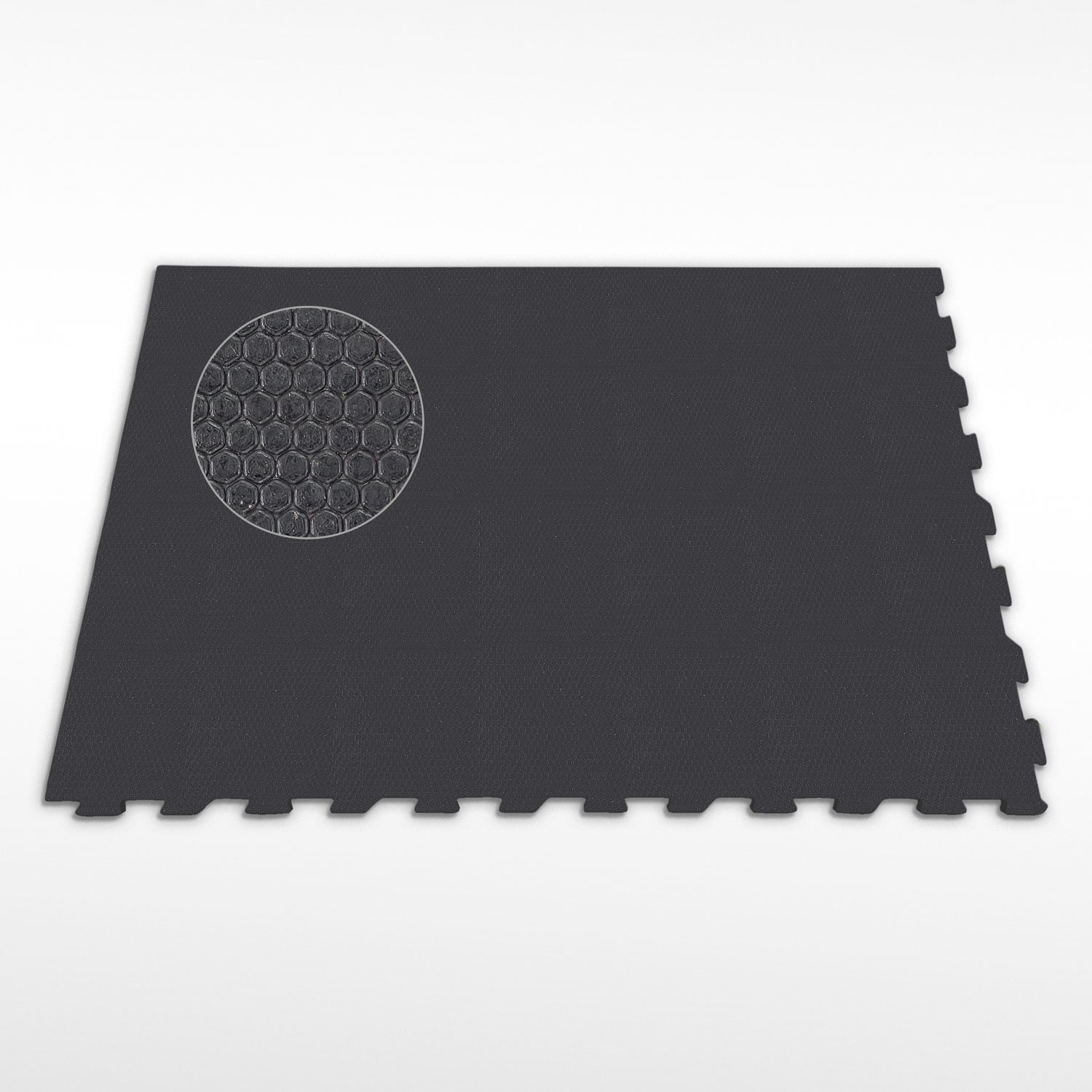 Another thing that makes rubber puzzle mats unique is the number of sizes and shapes that are available. Since this material is very common in both indoor gym and horse or livestock barns, you'll find the interlocking mats as large at 4x6 feet in size and as thick as 3/4 inch. One popular product for gyms in the
3/4 inch thick 4x6 foot interlocking rubber mat
. It simply hard to find an interlocking tile more durable than a vulcanized rubber mat.
Snap Together Tiles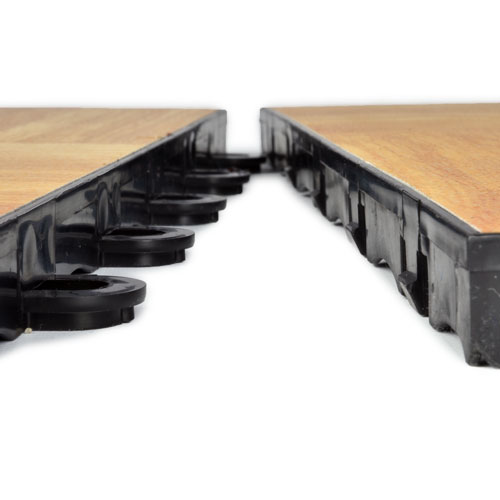 If you want something more durable, snap together tiles are a great option. While many tiles are designed so that the connectors will hold up from repeated installations, some tiles are best left in one spot once they are installed. Another benefit of many snap together tiles is that they often have space underneath for air and water to flow, making them great for basements or other wet or damp areas.
Greatmats also carries a wide variety of snap together tiles, which make an easy and satisfying DIY project. These tiles are also able to be cut with a sharp utility knife, and, as always, remember to measure twice and cut once. Many snap together tiles can handle heavy loads are are great for damp or wet areas. They are a wonderful option for dance floors, athletic courts, garages and industrial areas.
PVC Plastic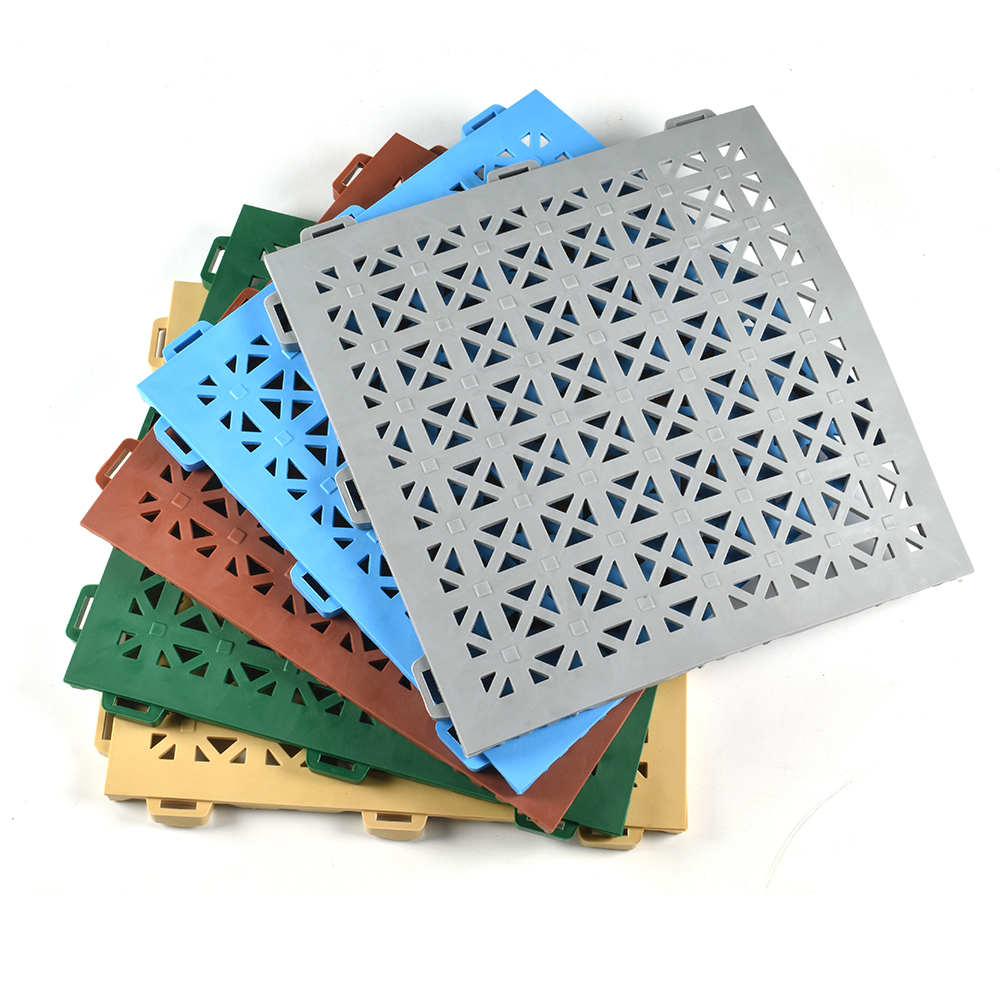 In areas with possible moisture, go with one of the StayLock tiles. Available in
bump top
,
orange peel top
and perforated surfaces, black colored versions of these long lasting tiles are made with 100% recycled material and they work great for home gyms, industrial areas and exercise studios. The rubbery PVC tile is slightly raised off the floor to allow for water and air to flow under the tile. For wet areas,
StayLock perforated tiles
work best, which is great around pools and hot tubs. Like all StayLock tiles, these are durable and comfortable.
Polypropylene Plastic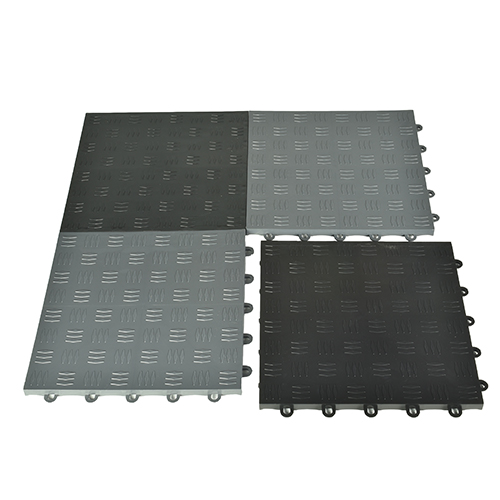 For garages, Greatmats recommends the
Diamond Garage Floor tile
which can withstand well over 10,000 pounds of weight. Available in 6 colors, you can create patterns and checkerboard designs, and your garage will be the envy of the neighborhood. The no-break polypropylene plastic tiles can be cut with a basic saw or table saw.
A good place to start your search for the perfect tile for your project is at Greatmats.com. They carry one of the widest selections of interlocking and snap together tiles, and their knowledgeable staff can assist you in choosing the flooring material that best meets your unique needs.