How Expensive Are PVC And Rubber Tiles For Roof Patios?
By Lisa Hobbie Created: February, 2021 - Modified: June, 2023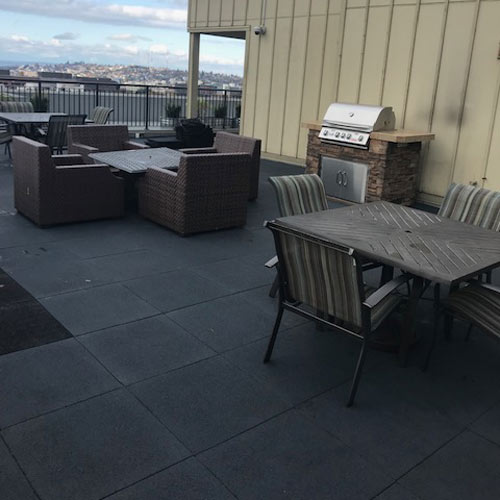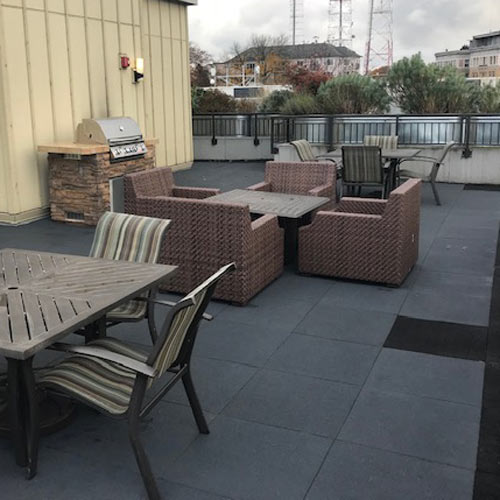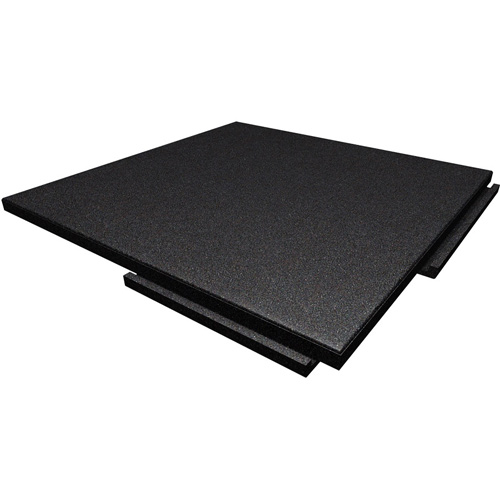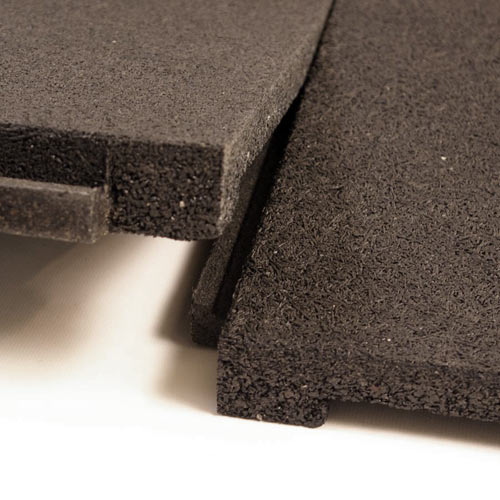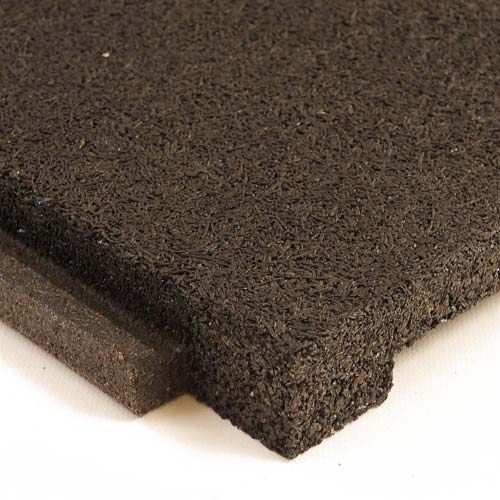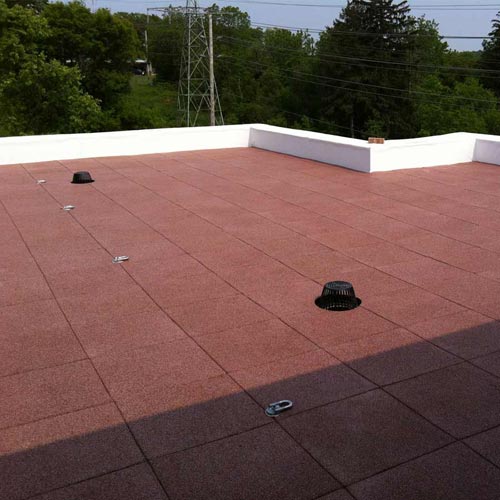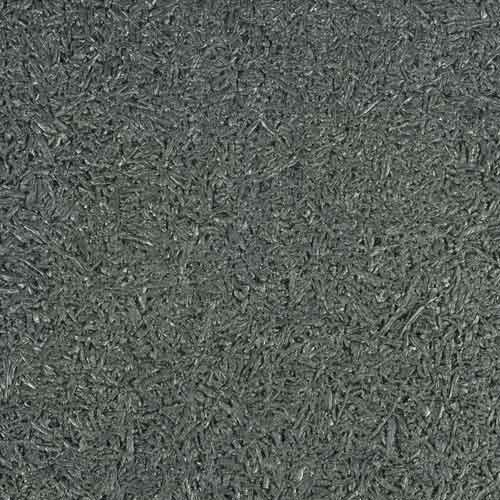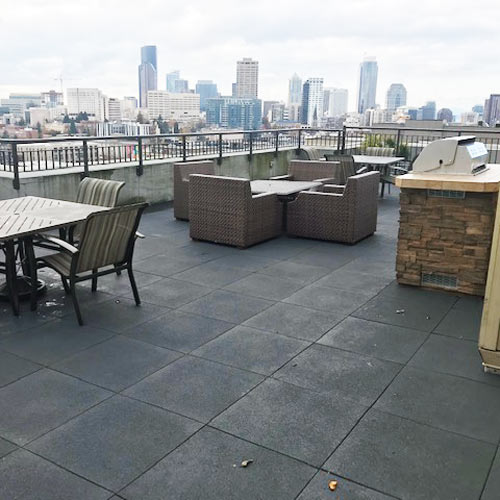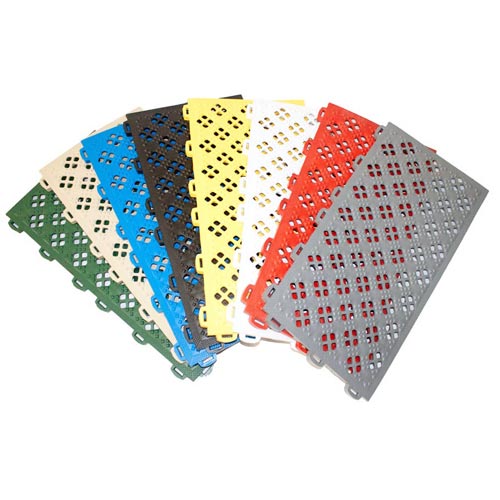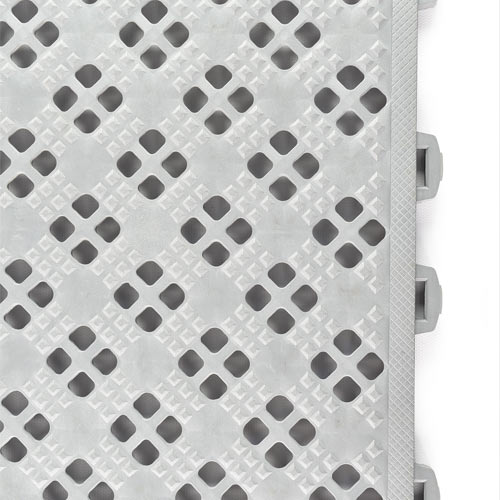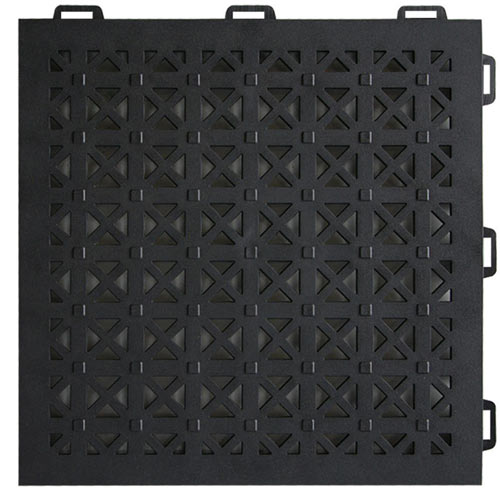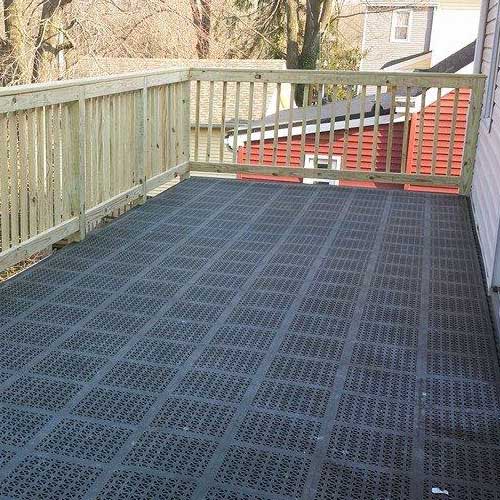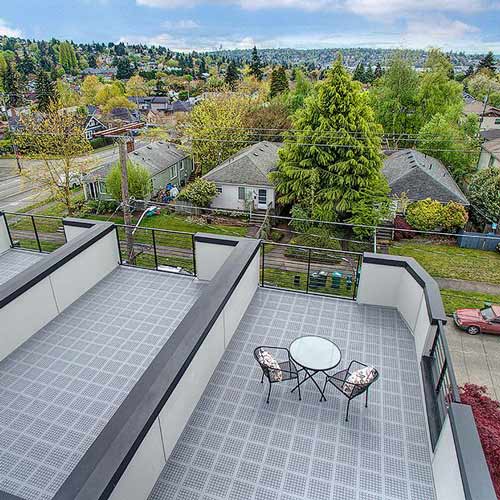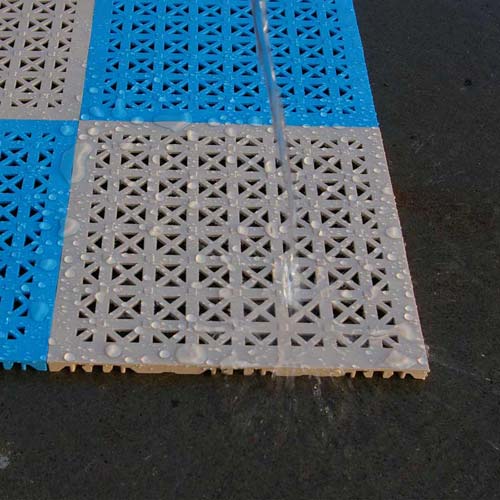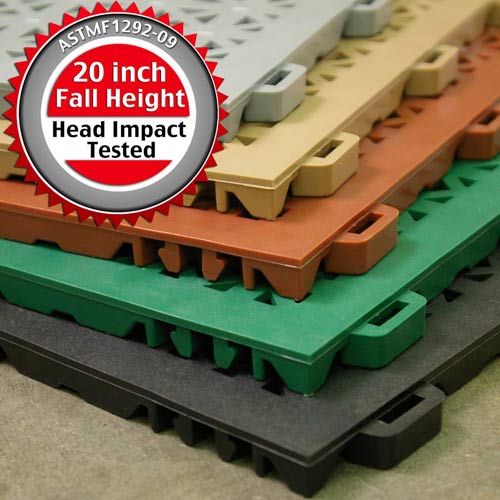 If you are considering a new or renovated rooftop patio, you may be wondering how expensive PVC and rubber tiles are. Both materials are excellent choices for rooftop patio settings, and pricing varies depending on a number of factors. Color, for instance, is one pricing factor, with black rubber or PVC tiles for roof settings being less expensive than their colored counterparts.
There are even cost variations among colored tiles, with premium colors costing more. For instance, Sterling Rooftop Tile is a rubber product that costs about $7.56 per square foot for the black option, $8.61 per square foot for standard colors like terracotta roof tiles, and $12.39 per square foot for the premium colored tiles. In general, when looking at
PVC
and rubber roof tiles price differences, you will likely find the range to be between about $4 per square foot to about $16 per square foot, on average.
Greatmats offers a variety of rubber and PVC tiles for roof patios, with the following 7 options being among the top choices.
PVC Tiles for Roof Patios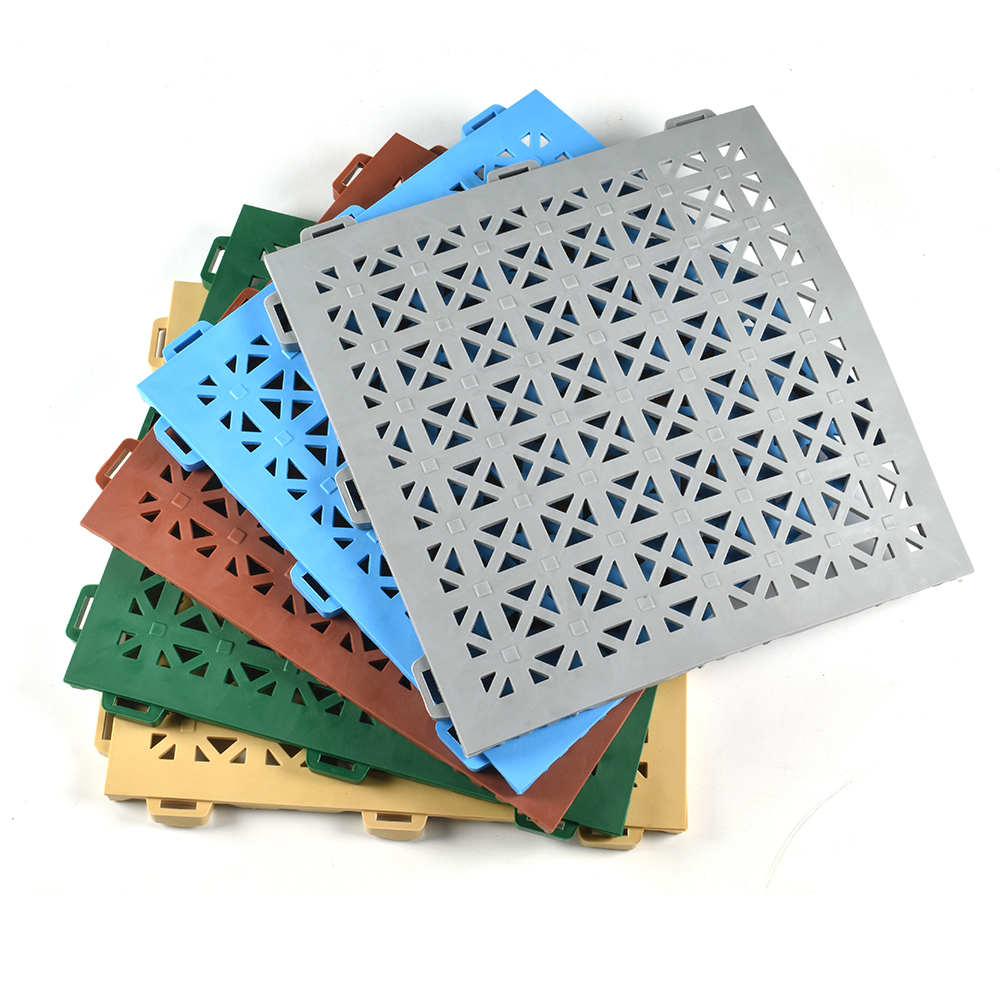 StayLock Tiles Perforated Colors are perfect if you're searching for rooftop patio flooring options available in bright colors. These look great and are high performing, offering a non-slip surface texture and ASTM fall height rating of 20 inches. These PVC tiles for roof patios are waterproof and designed to allow for
excellent drainage
. This is a product that can be trusted, as once laid into place, the tiles will not separate unintentionally.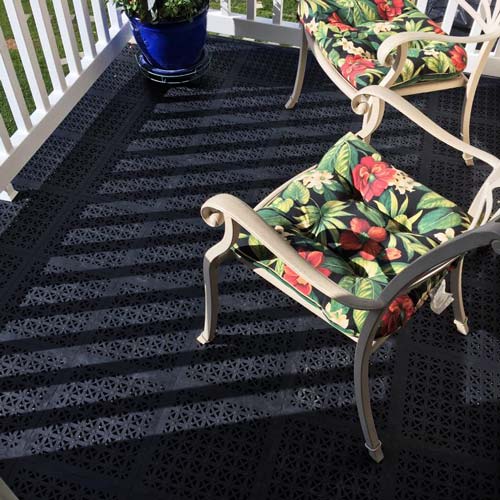 A slightly cheaper option is the Perforated StayLock Tile in Black.
These StayLock Tiles in black are made in the USA and offer anti-fatigue benefits, traction, and comfort - even when walking or standing on the tile with bare feet or when the surface is wet. They are connected with a loop-and-tab system that provides a floating floor.
If you want high quality at an affordable price, this is a great product! To clean, just damp mop using common household floorings cleaners. Avoid using bleach on these.
This is a super versatile product that will perform well for many years, whether you choose the color or black option.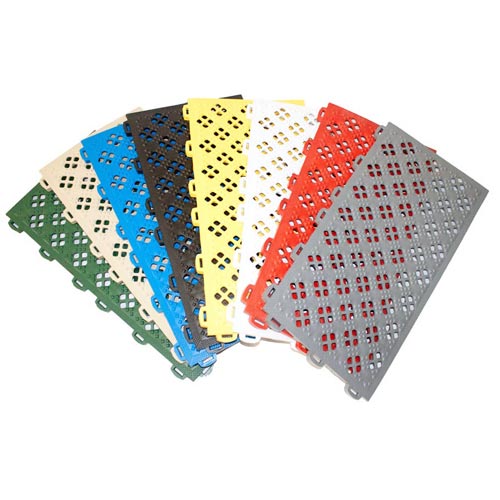 Ergo Matta Perforated Tile in Colors is another top notch PVC product. This offers a brightly-colored surface that is nonabsorbent and suitable for playgrounds, decks, patios, and pool areas. It features a 20-inch ASTM fall height rating, and it can easily and quickly be installed on most hard, flat surfaces.
The eight vibrant colors this product comes in - blue, yellow, green, red, gray, white, black, and beige - will not dull or fade from the sunlight, and the top notch drainage surface design keeps them looking dry and fresh.
This tile is suitable for both hot and cold climates. It comes with a 5-year limited warranty, and is easy to clean using a pressure washer or garden hose and non-metal scrub brush.
Rubber Tiles for Roof Patios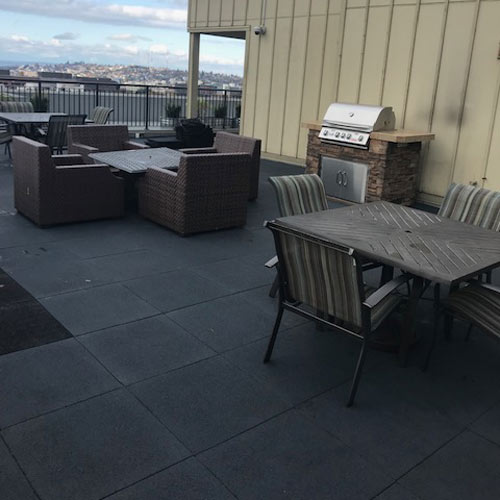 Sterling Rooftop Tile in Black is one of the most popular products. They are 2-inch thick commercial-grade tiles that provide 4 square feet of coverage. They are designed to allow water drainage - preventing the growth of mold and mildew.
This professional quality product is one of the best roofing or patio flooring options available. It is designed to endure even the most extreme changes in temperature without cracking or shrinking. The tiles are very easy to install with adhesive at each interlock.
These interlocking rubber tiles are made from the
recycling of crumb rubber from tires
, providing a green, eco-friendly product contributing to LEED points. Not only is it a clean product, but it's also an attractive one with its border trim edging and corner ramps. It features a Shore A 60 hardness, flat and smooth finish, and top-notch manufacturing - making this product second to none. These tiles are perfect for a rooftop patio, as they can endure the weight of heavy patio furniture, foot traffic, and more. They are nonabsorbent, durable, and affordable.
When it's time to give these rubber tiles a cleaning, just hose them off or use hot water and a neutral pH cleaner. These heavy-duty rubber tiles are durable and ready to withstand the toughest treatment.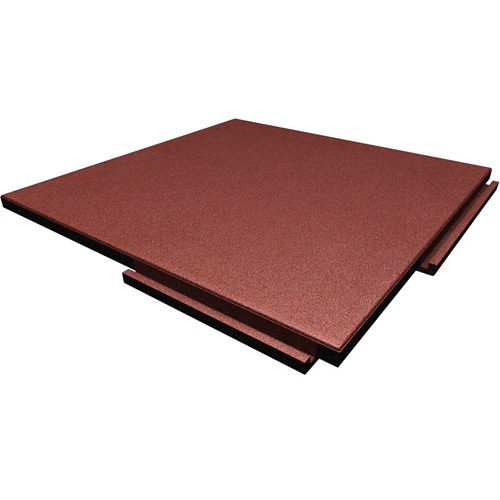 Aside from the black option, there are also the Sterling Rooftop Tiles in Standard Colors, like terra cotta, blue, green, brown, and gray. The rubber roof tiles price is approximately $34 per tile and about $8.50 per square foot.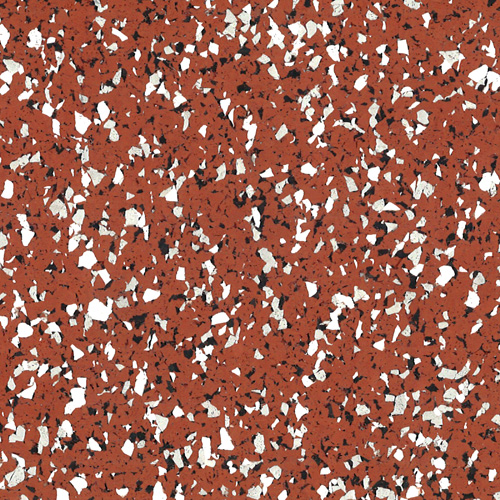 And for the best-colored options, choose Sterling Rooftop Tile in Premium Colors. These color options include Azure, Denim, Emerald Green, Granite, Safari, Sangria, Sedona, Sierra Brown, and Tuscan Red.
Sterling rooftop patio tiles will give you the highest level of durability with a limited lifetime warranty. You can count on these rubber roof top patio decking tiles to maintain their integrity, even when exposed to harsh weather conditions and years of use.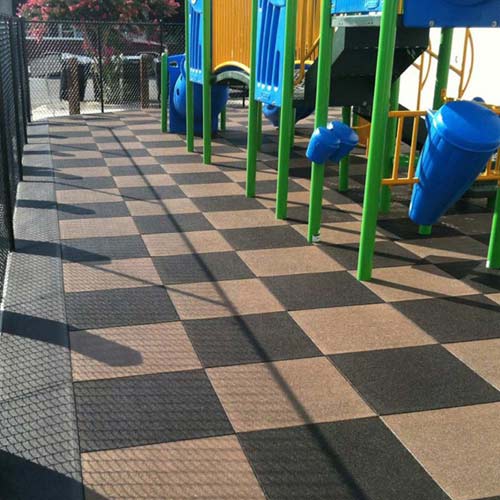 Another great product line is the Blue Sky Interlocking Tile in Colors. The rubber roof tiles price for this product is approximately $40 per tile, or about $10 per square foot. They are 2.25 inches thick and provide 4 square feet of coverage. They can be
installed over any firm, flat surface
- even fragile
waterproof roof membranes
. They are designed to allow water to freely flow underneath them. The product also creates compression molding in the top of the tiles, creating a higher density than those of competing products.
Blue Sky is perfect for a rooftop patio that is small or large. It offers a non-slip surface that provides traction and an ASTM F1292 fall height rating with approval by the CPSC. It's an extremely clean and hygienic product that is mold and mildew resistant. It's in a class of its own, as every tile is tested for performance and structural integrity, ensuring the product sold is the best and highest-performing roof tile available.
This product is one that is easy to install with a glue down application process. Once installed, you will enjoy a surface that is attractive and easy to maintain. As long as a preventative maintenance rhythm is in place, the longevity and appearance of the tiles will be greatly enhanced. Each spring, the patio tile should be vacuumed and scrubbed. Twice a year, a deep cleaning with a hose, spray nozzle, and diluted detergent is also recommended.
Greatmats - For Rubber & PVC Tiles for a Home Roof Patio or Deck
Although the tiles highlighted are among the most popular, Greatmats has numerous options to create the
rooftop patio
of your dreams. There are even products that resemble slate and stone - many of which can be installed directly on roof membranes.
With the best, industry-leading roof decking options from which you may choose, when you're ready to get going on your project, let the Greatmats' designers and customer service reps discuss your space with you and provide you with the pros and cons of each of the options available, including rubber roof tiles price points vs. PVC price points. They will even work with you to come up with a custom color scheme using virtually any color. Essentially, with Greatmats, your choices are unlimited. When you're ready to get started, let Greatmats go to work for you!