Top 5 Rooftop Tiles for Drainage, Comfort, Price, Durability and Style
By Julia Nass Created: July, 2017 - Modified: March, 2022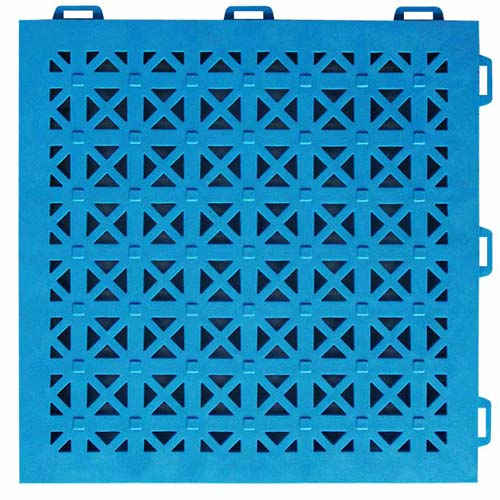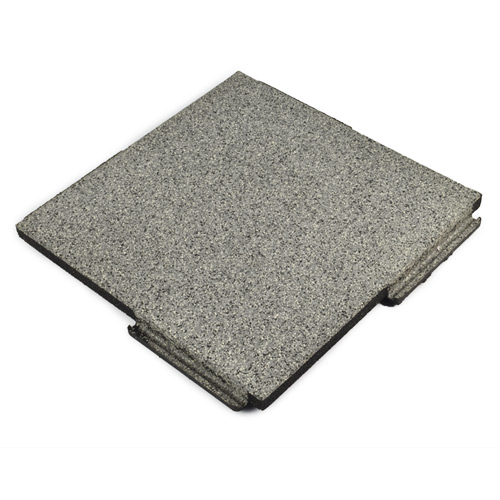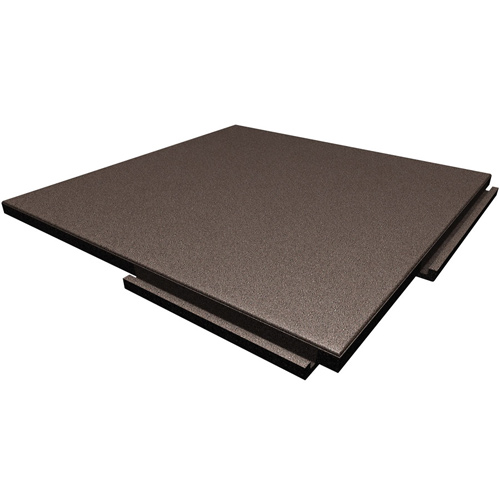 In the big wide world of rooftop flooring, how do you choose which one is right for you? Of course, there are many questions to consider. How much time and money are you willing to spend? What kind of environment will your rooftop flooring be subject to? Despite all the different choosing factors, it's likely you already have an idea of what is most important to you in your rooftop flooring. For some, it may be style or comfort. For others, it is finding the lowest possible price. Whatever you prioritize, Greatmats is here to make the choice easier on you. Check out the following products picked as the top five rooftop tiles; each one is categorized by its all-star feature, so it's easy for you to pick what matters most to you.
1. Drainage
Before choosing rooftop flooring, it's important to consider how wet your rooftop environment is. If your roof sees water from rain, pools, or any other source, it's smart to choose roof deck tiles specifically designed for such. Greatmats recommends
StayLock Perforated tiles
for premium drainage. These tiles feature a non-slip, perforated surface that allows water to drain through the surface and air to flow underneath. That way, your flat roof deck flooring won't ever see puddles or standing water. Tiles maintain traction and barefoot comfort even when wet.
Other perks:
StayLock Perforated tiles are made from durable PVC material, which provides anti-fatigue benefits for those standing on tiles for long periods of time. These roof deck tiles connect with a loop-and-tab system that will not separate over time. Unless, of course, you choose to do so yourself, in which case they are easily uninstalled and transported. The PVC material is naturally resistant to oils, acids and other chemicals.
2. Comfort
Outdoor Deck Turfs
provide maximum comfort and luxury to any rooftop. Often made of polypropylene plastic, the artificial turf top yields both cushion and warmth to bare feet. These rolls are a wonderful way to transform any cold hard surface into a paradise-like lounge area. Outdoor turfs are flexible enough to contour to surface irregularities while still laying flat. Artificial turf for rooftops are a flooring that the entire family will be happy to stand, sit or even lay on.
3. Price
If budget is the number one priority, choose
Patio Outdoor Tiles
. These tiles are Greatmats' cheapest outdoor flooring tile. Out of all our outdoor flooring options, these tiles are an extremely economic choice. Don't confuse cheap with low-quality, however. These tiles are long-lasting, aesthetically pleasing and comfortable to walk on. Don't just take it from us; Patio Outdoor Tiles received sweeping five-star reviews on Greatmats.com.
Other perks:
Tiles have been UV treated to help protect from damages that come from the sun. This flat roof deck flooring snaps together with a simple yet strong interlocking system. Disassembly is just as easy; it can be done all by hand, no separation tools are required. Each tile is equipped with 265 pegs on the underside, which stabilizes and secures the elevated tile. Because tiles are perforated and elevated, water can free-flow right through them, which makes these tiles great for wet areas as well.
4. Durability
Although most Greatmats' flat deck roof flooring is durable,
Sterling Roof Top Tiles (2 inch)
take it to the next level. Rubber is known to be one of the toughest and most long-lasting materials, and the high-quality rubber of Sterling tiles holds up to its name. The non-slip surface of these tiles are resistant to stains and scratches and will hold up under any type of patio furniture. Ultimately, the long-lasting durability of Sterling Roof Top Tiles is backed up by its limited lifetime warranty.
Other perks:
These roof deck tiles are a versatile choice, and can be used for multiple purposes included exercise, play and lounging. Sterling tiles are safe to use over rubber roofing membranes. They are also an attractive option; tiles come in black, green, blue, grey, brown and terra cotta colors. Each tile is 2 by 2 feet and weighs 24 pounds. Tiles interlock seamlessly and can be installed with a partial or full glue down.
5. Style/Color Options
Want a rooftop that really pops?
Sterling Roof Top Tiles 2 Inch 35% Premium Colors
are the way to go. This flat roof deck flooring is just like the flooring detailed above, except in the following colors Ivory, Lava, Pewter, Pumpkin Spice, Sapphire, and Shamrock. Each tile is made of high-quality rubber with 35% color. With so many color options, you have the freedom to create a unique design or pattern.
Other perks:
See #4 for more details on the quality and design of tiles.
Looking for Something More?
Even if you don't see what you're wanting here, Greatmats.com has everything you need to create an idyllic rooftop patio. With so many industry-leading rooftop flooring products, it's virtually impossible to go wrong. Greatmats' customer service is available to chat and answer any questions no matter what they may be.