All You Need to Know about Dog Agility Mats Interlocking Tiles
By Sam Butler Created: August, 2017 - Modified: July, 2021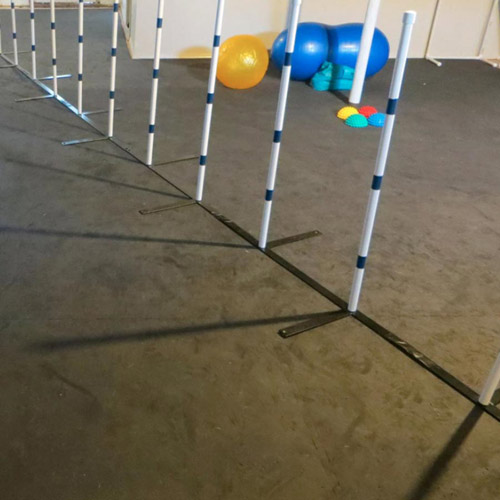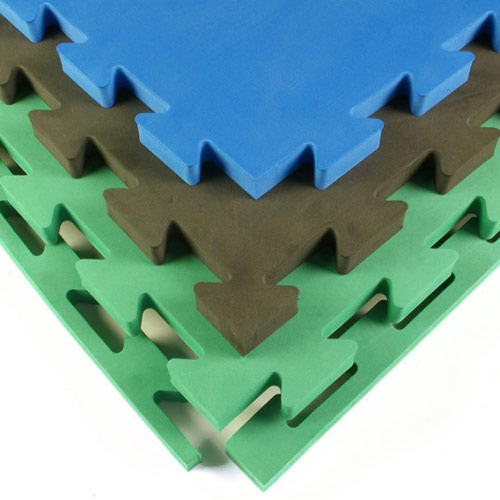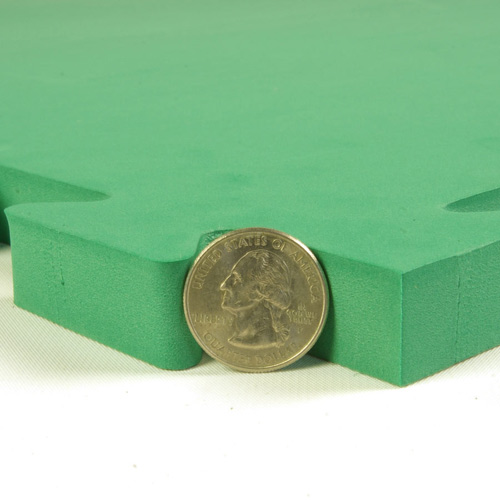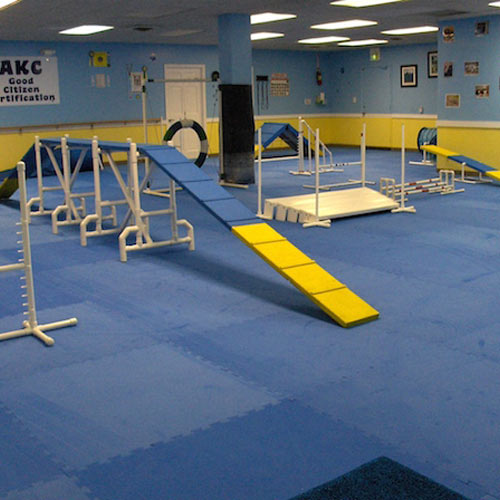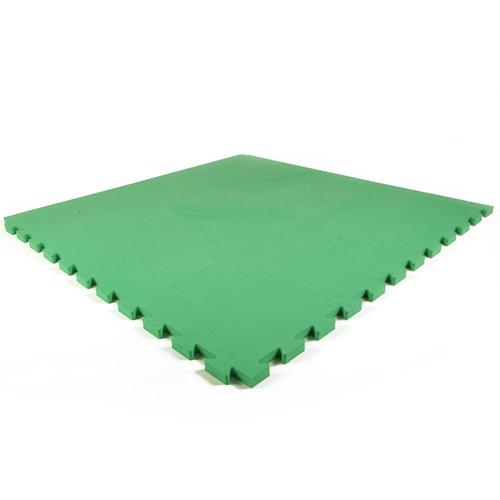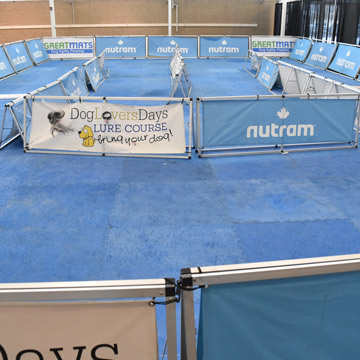 Dog agility mats are a great choice for a comfortable and durable flooring option that will also provide superior traction. Greatmats' EVA foam dog agility mats are a great flooring option for those looking for the perfect tile that combines comfort and function.
The dog agility mats are a popular option for those looking to do agility training, flyball, obedience training and sport dog training. These mats are a versatile product that allows for the flooring to be used for a wide range of dog training activities.
Greatmats' dog agility mats are 3.3 ft x 3.3 ft, and are 3/4 inches thick, providing an optimal layer of cushion for both dogs and dog trainers. Our interlocking dog agility tiles are available in blue, green, or black.
These dog agility interlocking tiles provide superior comfort and functionality due to their EVA foam construction. This gives the mats an anti-fatigue characteristic and extra cushioning when compared to rubber interlocking tiles which provides little cushion or give. The tops of our dog agility mats have a felt-like non-slip texture on them to ensure that the mats are a non-slip material for both dogs and trainers.
Our dog agility tiles are double sided and fully reversible, significantly expanding the lifespan of the tiles which cuts down on future replacement costs in the future. If a single tile becomes damaged, stained, or soiled, simply flip the tile and push it back into the grid, allowing for the entire flooring unit to continue functioning. If simple wear and tear has made the entire flooring surface look worn, simply flip each tile for a brand new top surface.
Our tiles are waterproof, a needed requirement when working with dogs, particularly important when working with puppies. Thankfully, Greatmats' dog agility mats are resistant to all types of liquids, giving you peace of mind that your dog agility mats will are easy to sanitize and will not be damaged by fluids.
For room installations where the floor needs to be regularly taken up, the lightweight and portable design of Greatmats' dog agility allows for easy installation or take-up. At only six pounds per tile, the dog agility mats can be installed in multi-purpose rooms where they will need to be regularly taken up so that the room can be used for other purposes.
Our dog agility tiles are made out of a durable EVA foam, which is much lighter and easier to transport option than rubber tiles. The lighter foam tiles also significantly lower shipping costs.
These dog agility mats can be cleaned with a walk-behind commercial floor cleaner that uses soft brushes as to not damage the mats. When you instead need to only clean a small area of the floor, hot water with basic soap applied with a mop will work well for simple cleaning. The tiles can be swept, but vacuuming may prove to be easier due to the non-slip texture of the mats. Bleach diluted with water can also be used on the mats to disinfect them. Before using any cleaning supplies, it is recommended that it is first tested on an out-of-the-way section of the flooring to ensure that the cleaning product will not damage or discolor the mats.
Greatmats agility mats are a very manageable size of 3.3 ft by 3.3 ft, allowing for simple installation by one person. The dog agility mats are ready to install over any hard, flat surface with no need for tape or adhesive. The innovative interlocking design of the tiles allows for simple click together installation.
For installations in rooms that currently have carpeting, we recommend that the carpet is taken up before the dog agility tiles are installed. If the tiles are installed as an island in the room, a set of tiles that doesn't extend to the edges of the room, they are likely to slip if installed over carpet. If you wish to still install an island of dog agility mats over carpet, doubled sided carpet tape could help alleviate and movement of the island. If the dog agility tiles are going to be installed wall-to-wall in the room, they can be installed over a low pile carpet.
Four border strips come with each dog agility tile to allow for them to be installed flush against the wall or create a finished edge for island installations. If you need to cut a tile to make it fit flush up against a wall, you can score and slice the tile with a box cutter or utility knife to get a clean edge.
Greatmats dog agility tiles are lead and latex free, ensuring a safe and non-toxic training environment for humans and dogs alike. Greatmats has even seen some parents use these tiles in children's play rooms with toddlers learning to walk, further emphasizing the importance of the non-toxic construction of our dog agility tiles. The EVA (ethylene-vinyl acetate) and PE (polyethylene) foam construction of the dog agility tiles will lead to years of use from these mats.
Vacuuming and mopping with pine sol or a similar product on a weekly basis is the best way to keep Greatmats' dog agility mats clean and extend the product's lifetime. A mechanized walk-behind floor scrubber can be used on a monthly or quarterly basis, but the softest brushes available should be used. Prior to using on the entire floor, try the floor cleaner in an inconspicuous section of the floor to make sure that it doesn't damage the surface of the dog agility mats.
Our dog agility tiles come with a 1-year warranty, because we stand behind the construction and quality of our products.
Due to the larger size of the dog agility tiles, they are shipped by freight delivery and will arrive shrink wrapped on a pallet.