Paula Kretzschmar on Dog Agility Mats Interlocking Tiles at Home
By Brett Hart Created: March, 2019 - Modified: October, 2019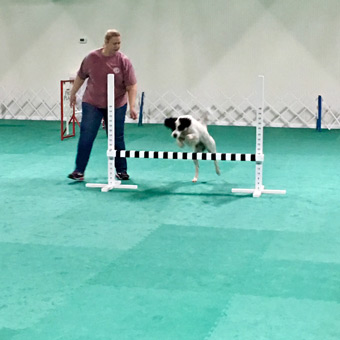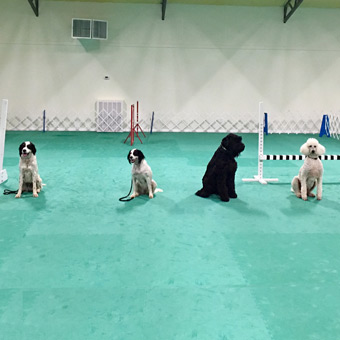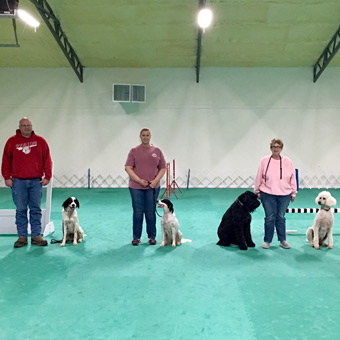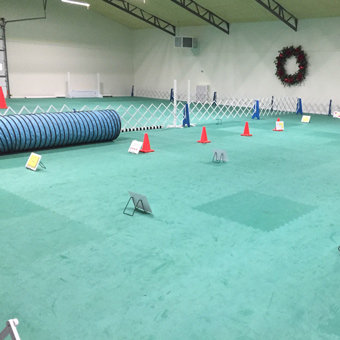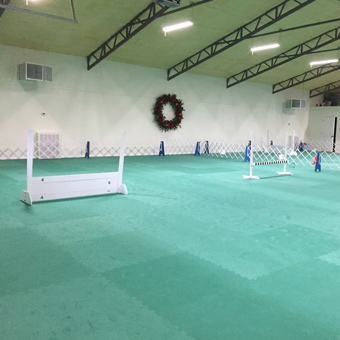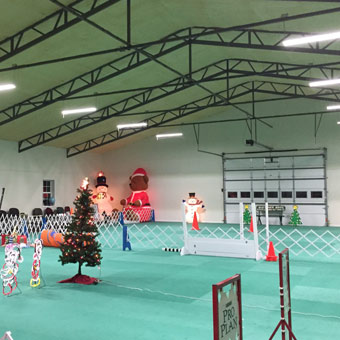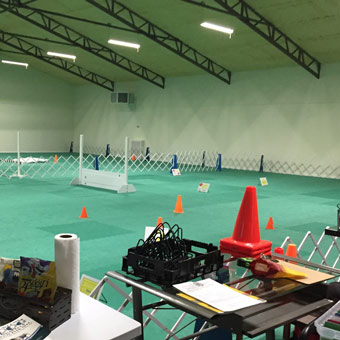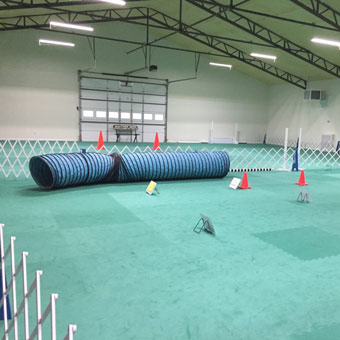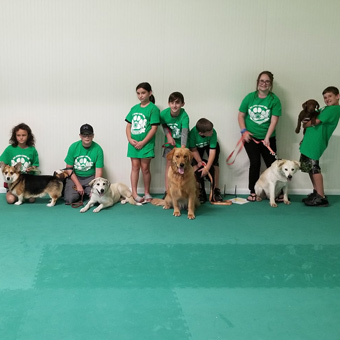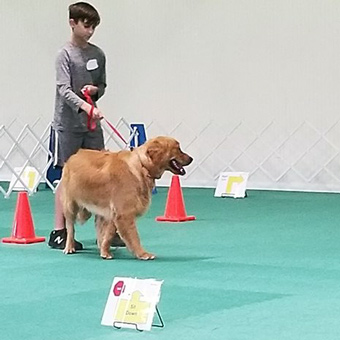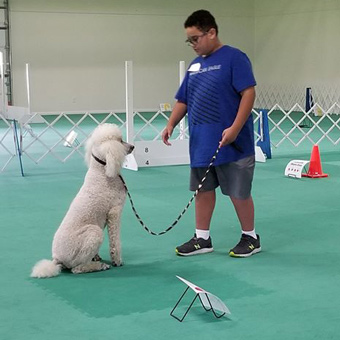 Having a building of her own where she can play with and train her dogs has always been a dream for retired school teacher
Paula Kretzchmar
of Cullman, Alabama. And after 40 years of teaching, she brought that dream to a reality building her very own 60x80 foot facility equipped with Greatmats
dog agility flooring
.
A lifelong dog owner and 4H supporter, Kretzchmar not only uses her new space for her own needs as an AKC competitor and helping with the 4-H dog club, but she also opens the space for other local groups who use it for things such as Alliance of Therapy Dog testing, AKC trick dog testing and the Canine Good Citizen Program.
"The kids come over and they practice and some of the kids go on and show competitively with the AKC," Kretzchmar said. "Some of them just come and practice with their dog."
Around 2005, Kretzchmar began showing in agility, AKC obedience and rally and has produced a national-qualifying Bichon Frise, Giant Schnauzer and Standard Poodle in rally obedience.
The Greatmats Dog Agility Mat Experience
When it came time to put flooring in her new building, Kretzchmar checked with Kitty Thompson of Southpaw Obedience Training, where she trains twice per week, about what type of flooring she uses. After learning that Southpaw Obedience uses Greatmats, she dug a little deeper and contacted a dog agility trainer in Tampa, Florida, who also uses the foam Greatmats product.
One concern Kretchmar had was that fact that she has heavy agility equipment that might damage the floor.
With both contacts saying they haven't had any problems in more than 5 years of using the flooring, Kretzchmar was convinced Greatmats was the route to go.
Now, after a year of having the dog agility mats, Kretzchmar says, "I've been very satisfied with them. It looks beautiful."
And as someone with rheumatoid arthritis who is prone to falling a lot, the cushion of the flooring has been a lifesaver.
"I fell in the building out there practicing by myself, and thank goodness for Greatmats," she said. "If you're going to fall, fall on them!"
She added, "You can practice longer and harder. It's good for the dogs. We jump jumps, and it's a soft landing for them."
Even the installation was a good experience - as her son-in-law, who is a building contractor, installed the mats and told her, "Wow! This is one of the easiest jobs I've had because they just hook together."
"Everything has been positive. The mats have been wonderful for me,'' Kretzchmar said.
Paula Kretschmar
Cullman AL