Dog Agility Flooring Rubber and Foam Per SF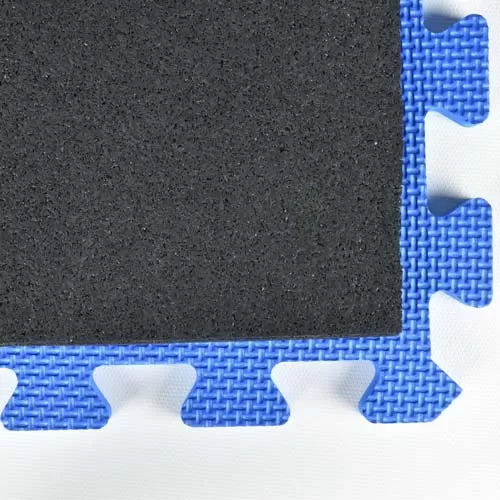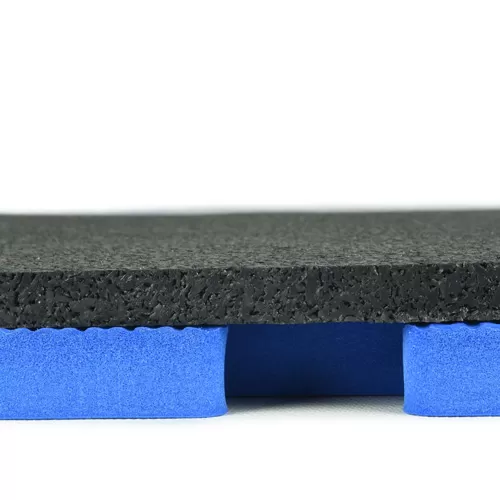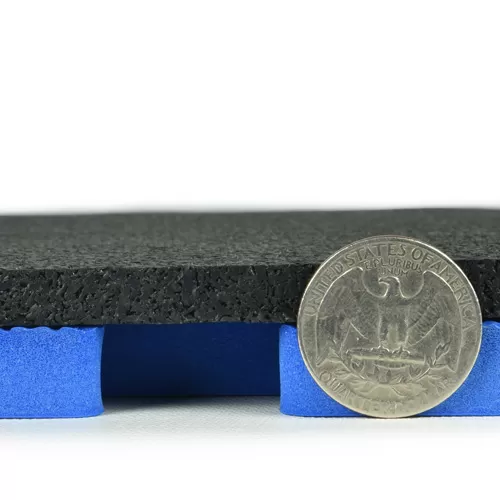 Cushioned Floor for Longer Training
Durable and Long Lasting Rubber Top
Maximum Cushion for the Dog Trainer
Ships Out: Estimate 1-3 Working Days
VIDEOS
Greatmats Elite Dog Flooring
TOP FEATURES
Cushioned Floor for Longer Training
Durable and Long Lasting Rubber Top
Maximum Cushion for the Dog Trainer
Excellent Traction
Easy to Install
Use Types
Dog Agility Training, Fly Ball, Dog Obedience Training, Dog Training
Dog Agility Flooring with Cushion and Durability
Our Rubber Top Foam Bottom Dog Agility Flooring Rubber and Foam Per SF gives you the extra cushion on your floor without compromising the high performance and durability that is desired with your dog agility training. Order by the square foot.
Install our 12 mm foam tiles upside down, and use double sided carpet tape to install an 8 mm rolled rubber material as the top surface.
ANSWERS
Product Questions:
Q: Does this price include both the interlocking tiles and the 8mm rolled rubber material? Are the interlocking mats the same product as the interlocking tiles sold separately?
A: The product price for this dog agility flooring solution does include both layers, both layers are unique products and sold separately as needed.
Q: Does this have to be put on concrete can it be put on crushers run
A: This product should only be installed over a hard, flat surface indoors.
Q: By ''upside down'' do you mean the smooth surface on top next to the rubber or the treaded surface next to the rubber?
A: Upside down means thatch texture side down.
Q: DO YOU SELL THIS PRODUCT IN A BOX OF X AMOUNT OF TILES OR JUST BY EACH TILE.. also how much would it be for 8 x 8 and a 10 x 10 florring
A: This is sold per mat. Please call or email us for a quote.