What Is the Best Garage Dance Studio Flooring?
By Kyle Schurman Created: February, 2021 - Modified: March, 2021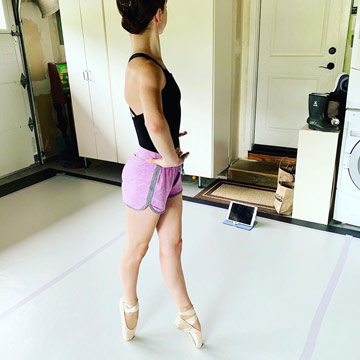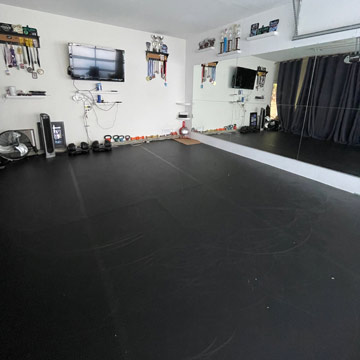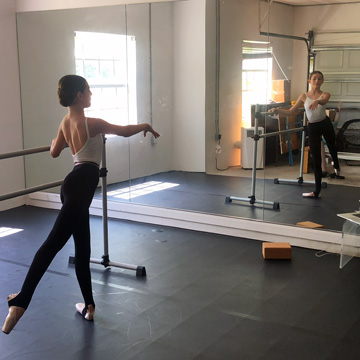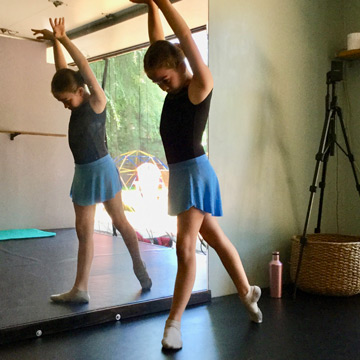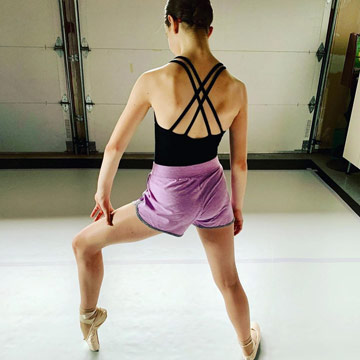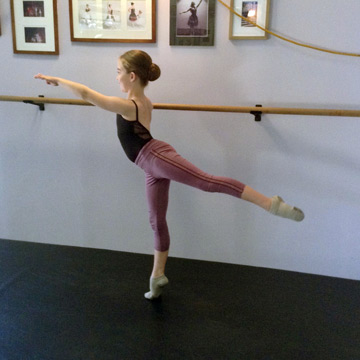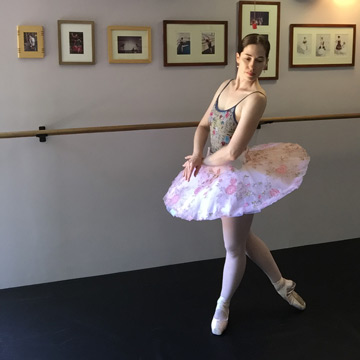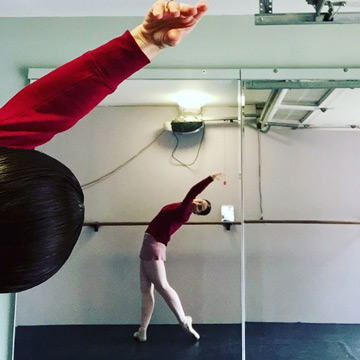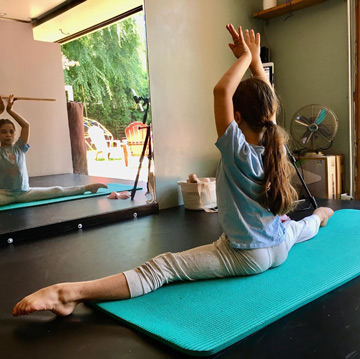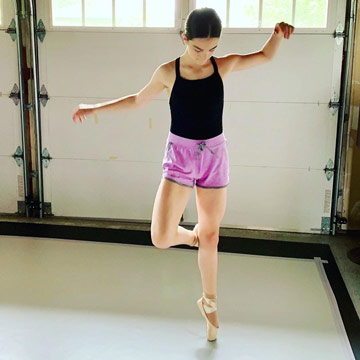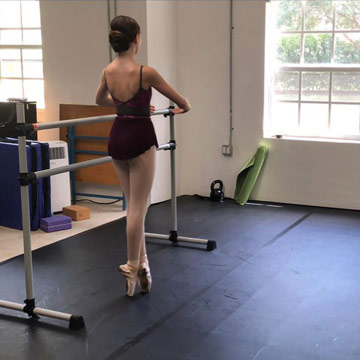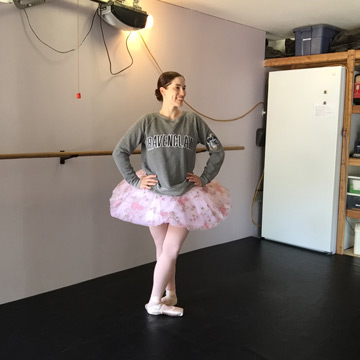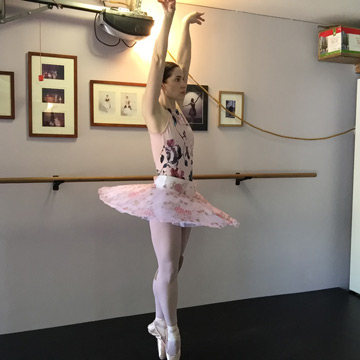 Creating a garage dance studio for practicing at home is a great way to make the most of some extra space you may have at the house. To create this type of space, it's important to select a flooring that delivers a sure footing for the dancers. Maintaining safety is a key concern when creating this type of space.
Finding the best garage dance studio flooring will depend in large part on the types of dancing practice that will be occurring. Often, the art of dance works better with
marley flooring
, which is specifically made for helping dancers have success.
Many families choose to install a cushioned flooring underneath the marley to provide the body with protection against the hard concrete surface in the garage.

Here are some customer testimonials that will help with finding the best new garage dance studio flooring for a particular use case.
What Kind of Garage Dance Studio Floor Provides the Most Versatility?
With more and more educational classes becoming virtual, dance classes are no exception. To have the best chance at success in taking a dance class at home, make use of a versatile type of flooring in creating a home studio, such as the Rosco Adagio Marley flooring.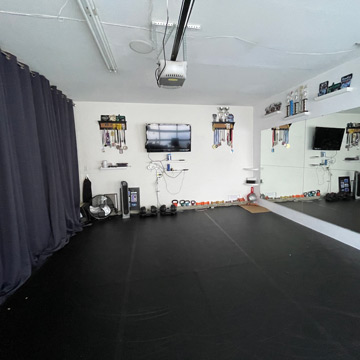 The
Urban family
in New York recently installed marley to create a garage dance studio at home because of its versatility. Dancers can move and turn easily without catching their feet on the surface.
"The Marley offers better acoustics and movement for a tap dancer and was a great choice in order to pursue this style of training," Sabrina Urban said. "It is perfect for all styles of dance."
For those seeking to install dance marley to create an at-home studio, this Rosco product is available in custom lengths between 10
and 90 feet, so installers limit waste material. It measures 5.25 feet in width. Adhere it to the subfloor surface in the garage with tape or glue.


What's the Best Base Layer to Place Under Marley?
Because marley is such a thin material, using it alone over the cement in a garage dance studio may not provide the cushioning dancers need to keep their lower body joints healthy and free from pain.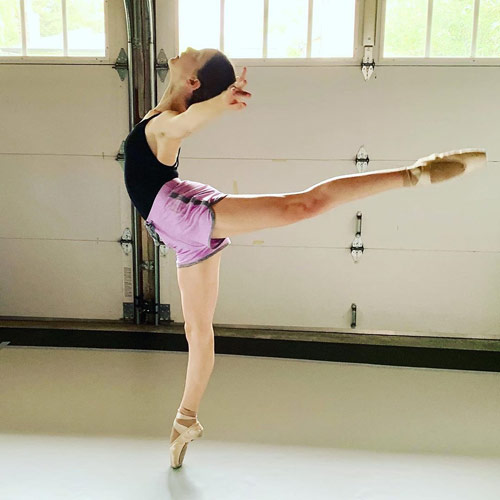 For this reason, the
Barnard family
in California chose to install the Sport Plus Designer Foam Tile underneath a sheet of marley for at-home dance classes over Zoom. These foam tiles for sale are easy to install, as they pop together with a puzzle style edge that holds tightly, even when placed under stress.
These black tiles measure 3/8 inches in thickness and are made of extra dense EVA foam, so they have the perfect level of cushioning under the marley roll.
"The foam tiles from Greatmats don't require an additional layer beneath them, yet they are sturdy and block moisture," Julie Barnard said. "During pointe, my daughter needs something firm with a very slight give, and the foam tiles and Rosco marley have worked out really well."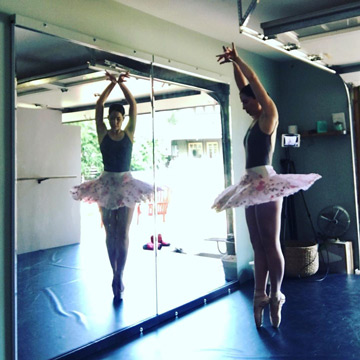 An option that the
Buccolo family
chose to place under the marley layer was a sprung floor system. This allows for practicing dance styles such as hip hop, tap, and Bollywood comfortably in the garage dance studio.
"Having a proper dance surface makes all the difference in the world," Gina Bucolo says, citing the improved safety marley provides versus trying to practice dance routines on a slippery hardwood floor.
The Sprung Dance Floor Full Panel product uses an interlocking design that holds the panels in place. It uses a WaveLock design that ensures the base portion of the floor does not have soft or hard spots, giving dancers the ideal base for avoiding stumbles.
Each panel measures 42 by 42 inches, and the marley can go over the top. Some people prefer to place a rubber roll over the panels for cushioning, such as the Plyometric Rubber Gym Roll. This roll is available in a 4-by-10-foot size, so installers can cover a large space in a short amount of time. Rubber gives a good level of cushioning for dancers under the marley.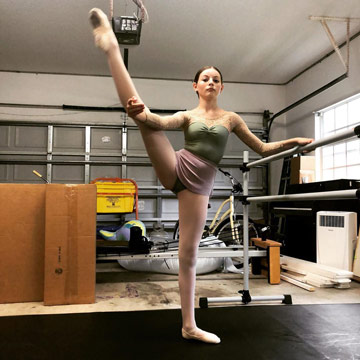 As one final base flooring idea, the
Stewart family
created a dance flooring setup in the garage using marley over the Court Floor Tile Flat Top and plyometric rubber products. The flat tiles consist of a polypropylene plastic that has just the right amount of stability to deliver a sure footing underneath the marley while the plyometric rubber absorbs the shock and impact of dancing to help protect the body.
"I do a lot of pointe work and enjoy working on my jumps in all styles," Josie Stewart says. "The floor gives me support in my dancing. I can keep myself safe, while I continue to work really hard on my training."
Each tile weighs a little less than 1 pound and measures about 1 by 1 feet, and the rubber rolls weigh 1.8 pounds per linear foot, so one person can easily handle most installations. The tiles use a tab and loop system on the underside of the tile, which simplifies the process of connecting the pieces tightly without the need for any adhesive while the rubber just rolls out flat over the concrete.