What's The Best Fire Hydrant Workout Flooring?
By Lisa Hobbie Created: May, 2021 - Modified: May, 2021
If you are someone who likes to do floor exercises, a
fire hydrant workout
is one that you likely do, or should do. With the ability to work the glutes, core, lower back, and inner thighs. There are so many benefits to doing the fire hydrant move, with variations that add a resistance band for extra leg and butt work, forcing those muscle groups to work extra hard as you kick back your leg into an extension.
Regardless of which version of a fire hydrant workout you do, having the proper gym flooring on which to complete it is just as essential as it is for any fitness program. You want to pick a solution that will provide cushion to your hands and knees and allow for the right amount of give and shock absorption.
Greatmats offers the best fire hydrant workout flooring options available anywhere, with the following five products being among the most popular solutions:
Each of these products will offer the perfect surface on which to do a fire hydrant workout, and deciding on which one to purchase depends on the size, style, and suitable application purposes you want the flooring to deliver.
The Fitflex 5 mm Maple Full Roll is a great flooring product if you want to install a permanent product in a large space or room. It is a multi-purpose vinyl floor that is a durable and waterproof wood floor alternative. Often used in schools, gyms, and fitness studios, it is a low maintenance, athletic product that never needs sanding or refinishing. It is made from recycled, pre-consumer material, and it has a closed cell foam backing with non-woven fiberglass for dimensional stability and reinforcement. Each roll is 6 feet, 7 inches wide by 65 feet, 7 inches long, so you can easily transform a space in no time.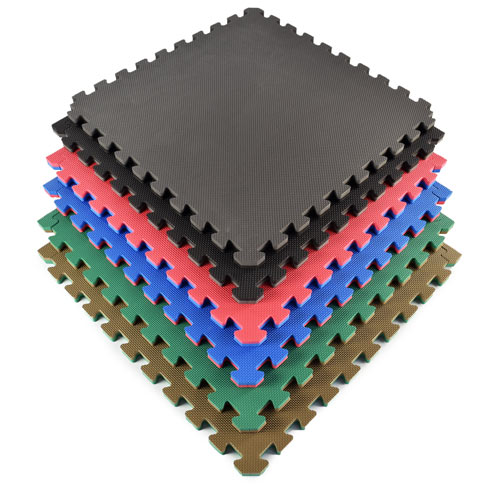 If you are looking for a matting system that would work well for hydrant and other
floor exercises
, the ¾ Inch Thick Home Sport and Play Mat is superior. It is one that accommodates everything from floor workouts to high intensity workouts with quick movements. The mat's ¾ inch thick EVA foam offers a flexible consistency similar to a soft rubber while providing more cushion than rubber typically does. The mats work perfectly in nearly any home gym setting or environment, as they are stain resistant, waterproof, and scuff resistant. They reduce fatigue and absorb shock extremely well, and they are fast and easy to piece together like you would a puzzle.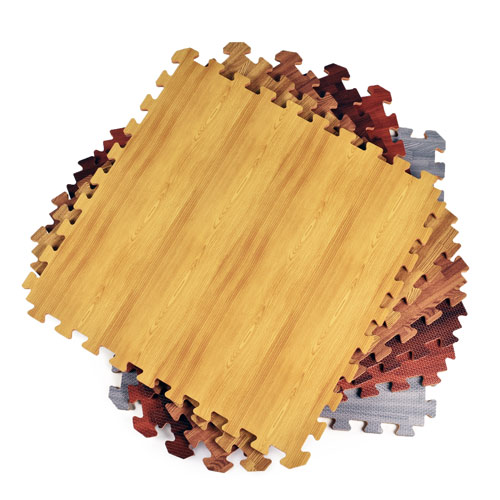 If you want a mat option with a more upscale appearance, the Reversible Wood Grain Foam Tiles may be more appealing. This wood alternative flooring offers a durable, cushioned surface that is waterproof, lead free, and latex free. The tiles are 2x2 feet and 14mm thick with a quick and easy installation design. With wood grain on one side and a thatch surface on the other side, the tiles are reversible. And the colored foam core helps keep the flooring looking fresh even if the surface starts to wear.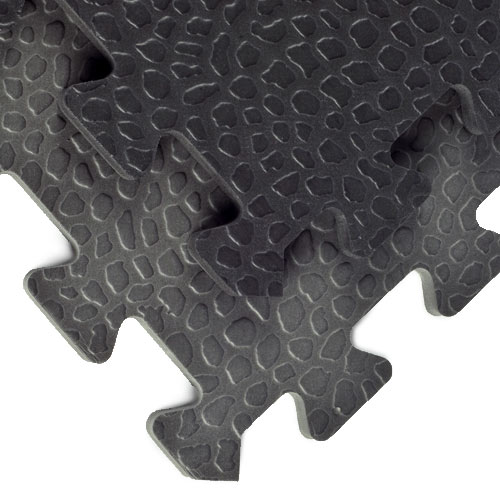 Home Gym Flooring Tile is a high density, EVA foam interlocking mat that is specially made to support exercise equipment, weights, and more, but it also provides the perfect surface on which to do fire hydrants and other floor exercise moves. They are latex and lead free, and they boast a durable surface top texture with a pebble design for extra traction and durability. Their tight, interlocking design makes for a simple DIY install, and the tiles are portable and lightweight if you want something suitable for a temporary solution.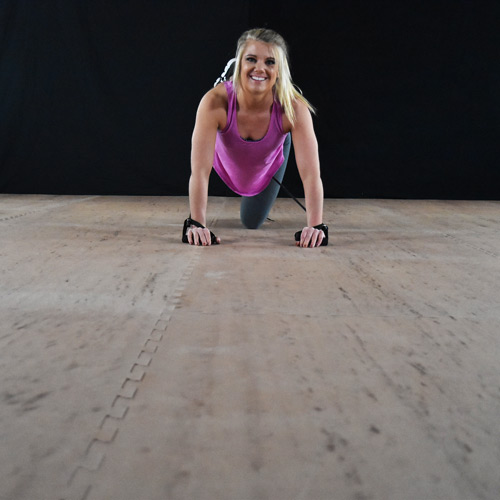 Finally, the 1 Inch Thick Premium Karate Mats offer a great surface on which to perform hydrant workouts. These mats are durable and versatile and made of high density EVA foam. The 1 inch thickness provides ample padding, and the smooth surface finish accommodates bare feet or soft shoes.
They accommodate everything from quick, intense and expressive movements practiced in
martial arts
to floor exercises,
yoga
,
Jazzercise, or Zumba
. These interlocking mats are fast and easy to install, and the closed cell foam prevents moisture absorption, odor, and the growth of mildew and mold. They are double sided, attractive, and low maintenance. They even have a wood grain pattern option.
Greatmats - For the Best Fire Hydrant Workout Flooring
The products highlighted would all work very well in your home or commercial gym, as they offer support, cushioning, easy installation, and they are low maintenance. To learn more about any of these, or other options at Greatmats, just reach out to the fabulous customer service team. Together, you can decide which product or solution is the right one for you. Regardless of what you select, you can't go wrong with anything from Greatmats!