What to Look for in Health Club Flooring
By Kyle Schurman Created: March, 2021 - Modified: September, 2023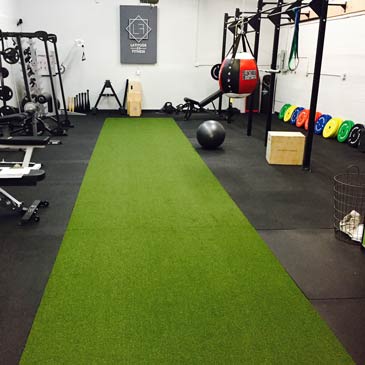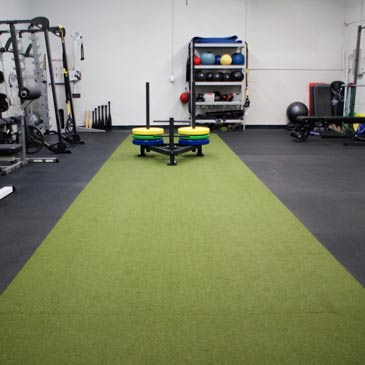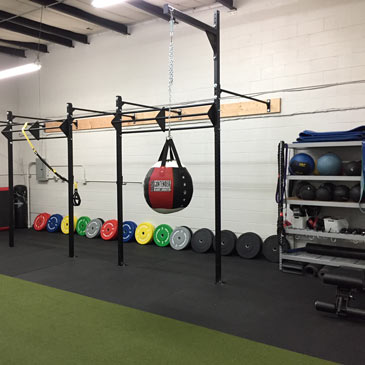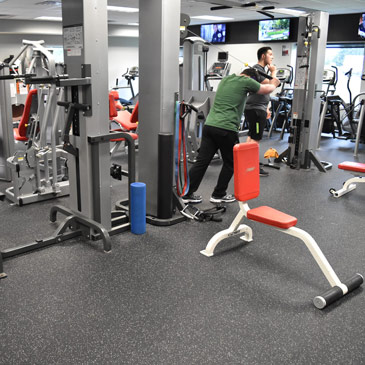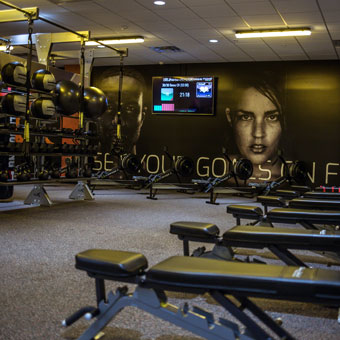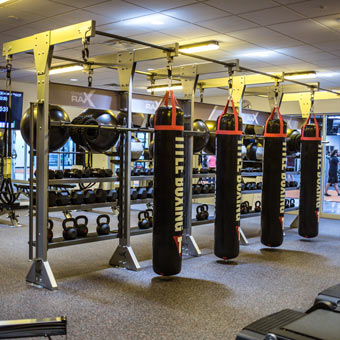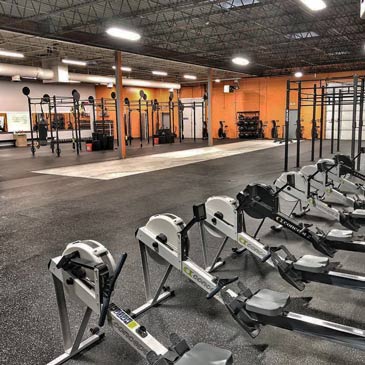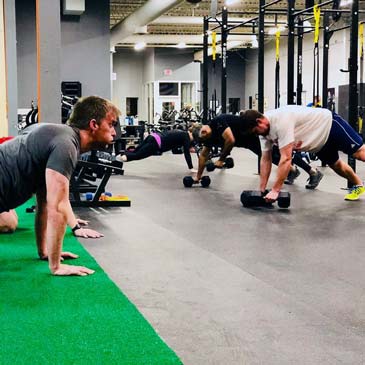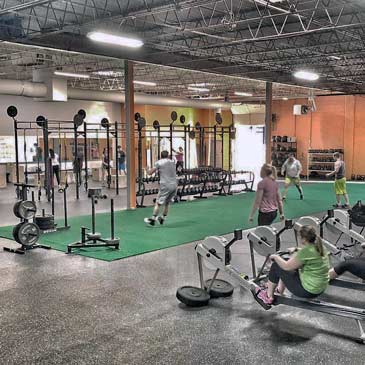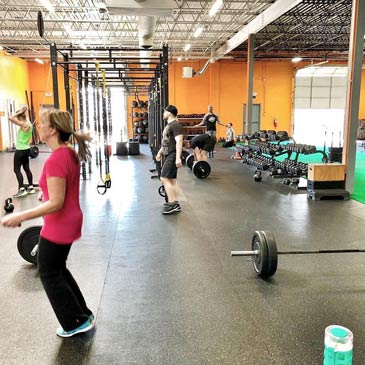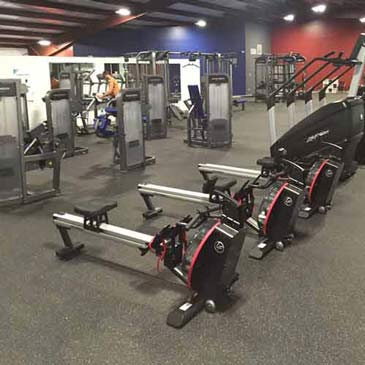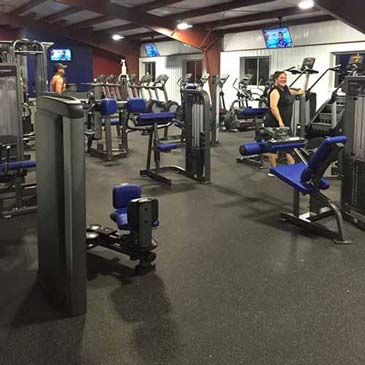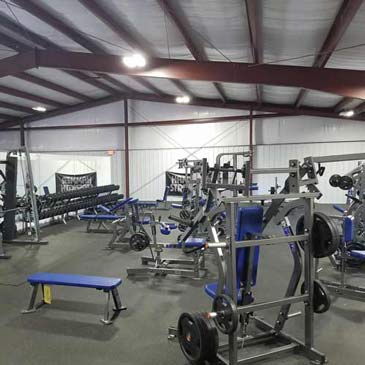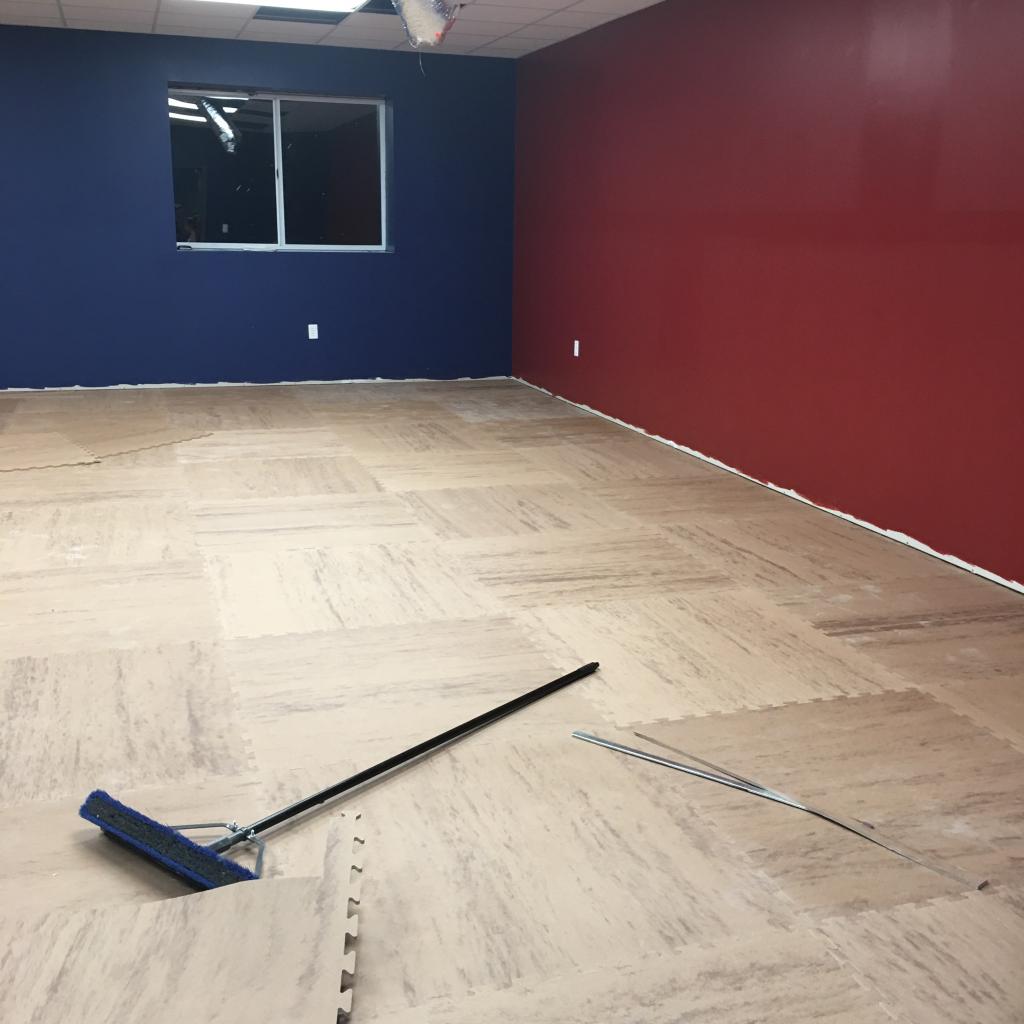 Health club flooring needs to have the right mix of durability to provide a good value and protection for the athletes, but it also needs to have a great look, providing the inviting, professional atmosphere that athletes want to see. Some of the key components found in the design of floors for gymnasiums include:
Good design

Floors that resist showing wear, so the facility doesn't look old and tired

Durability against heavy foot traffic

Comfort

Protection against dropped free weights

Support for heavy exercise equipment

Noise reduction

Shock absorption

Water resistance against spills and sweat

Easy to clean and maintain
Commercial fitness center patrons may not specifically choose a club based on the quality of the health club flooring, but the floors definitely play a key role in first impressions and the overall enjoyment of the gym. If the floors look worn or leave the athletes with sore joints after a workout, they will be less likely to return.
Health club flooring should match the types of exercise occurring in the gym. Some gymnasiums even select different types of flooring for different areas of the gym, based on the activities that will be occurring in that area.
Why Pick Rubber Rolls for Health Club Flooring?
Rubber is a highly durable material for athletic flooring. Thicker mats are ideal for placing under free weight areas, providing impact absorption for the subfloor in case of dropped weights, while also offering noise reduction.
Rolled rubber is inexpensive per square foot of coverage too, which makes it ideal for an athletic club, which often has huge open spaces available for patrons. Laying out rubber flooring is relatively easy, and it provides a high quality floor that looks great at a reasonable cost.
For those clubs that already have concrete or wood flooring in place that looks good, using rubber rolls to create specific workout areas, such as for cardio training, strength workouts, or conditioning activities, protects the subfloor that's already in place.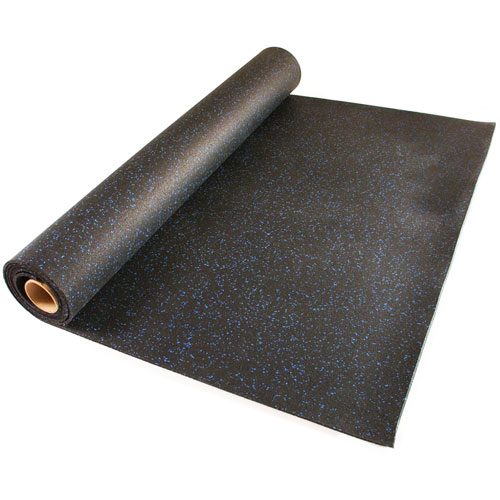 At Darcy and Ken Brookins'
Snap Fitness
locations in Wisconsin, they added 3/8 Inch Geneva Rubber Flooring Rolls after a remodeling job. The club owners appreciate the ease of cleaning with this rubber health club flooring, as well as the protection it provides for the subflooring.
The Geneva flooring is popular among many different athletic clubs.
In Motion Fitness
of Arden Hills, Minn., uses the Geneva flooring to cover several thousand square feet in the club. The club owners did the installation themselves, using carpet tape to adhere the roll to the floor in some places and glue in other places.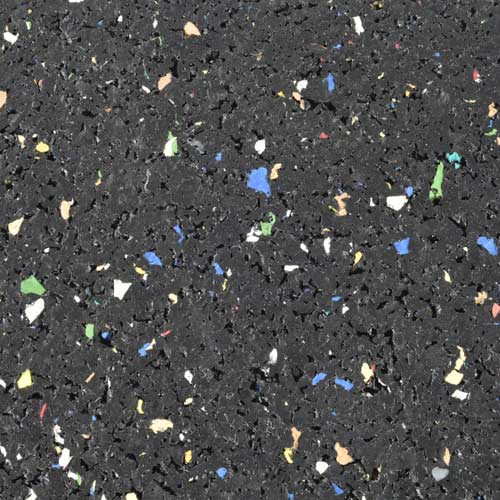 Additionally,
Xperience Fitness
of Minnesota and Wisconsin uses the 3/8 Inch Geneva rolls in its facilities, featuring it in its group workout rooms, where it yields sound reduction without showing any wear, despite regular use.
Xperience Fitness also makes use of 1/4 Inch Regrind Rubber Flooring Rolls in a few areas. It includes a 10% color fleck concentration inside the black rubber base color. More than a dozen different color fleck options are available.
Both the 3/8-inch Geneva rolls and the 1/4-inch Regrind rolls measure 4 feet in width. Customers can order a custom length of either roll (with a minimum order of 25 feet length).
Both are made-in-America products, consisting of only the safest and best materials, giving health club owners the peace of mind they need to install the rolls in their facilities. Both carry a 5-year limited manufacturer warranty.
How Do Foam Tiles Work for Health Clubs?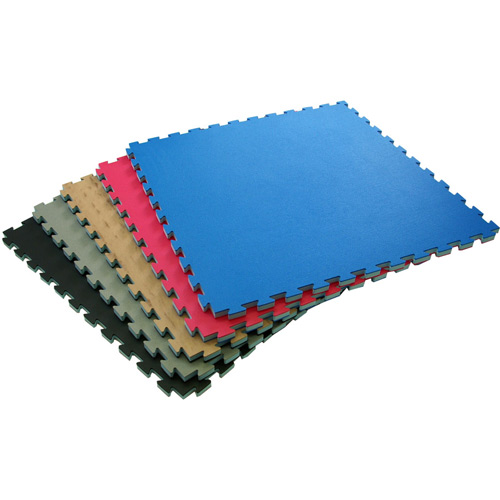 Foam tiles, such as the 1-inch thick Martial Arts Mats, work nicely for areas where athletes will be doing ground work at the health club, such as for yoga, or where athletes are performing exercises that are hard on the lower body joints, such as aerobics.
Pride Athletics LLC
in Greenup, Ky., appreciated the extra cushioning this style of tile provides, as well as the faux wood grain finish and the ease of installation with the puzzle style edges.
In other areas of the Pride Athletics facility, the owners installed Regrind 3/8 Inch Rubber Flooring Rolls with confetti coloring flecks throughout the black base color for use under exercise equipment. The rubber protects the subfloor, while also reducing vibration and noise from the machines.
Can I Use Artificial Turf Flooring in a Health Club?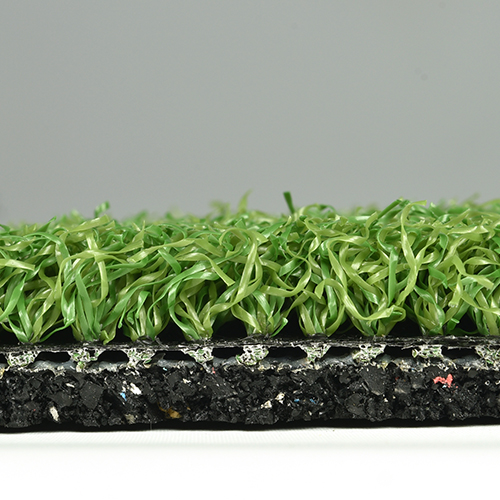 Artificial turf flooring works well for conditioning workouts, providing an excellent level of traction and cushion for athletes.
At the
Latitude 39 Fitness
studio in Littleton, Colo., installing the RageTurf Motivate Roll provided the perfect solution for this type of workout. Owner Lucas Ford installed the turf in a runway in the center of the facility, creating a lane for sprint and push sled workouts.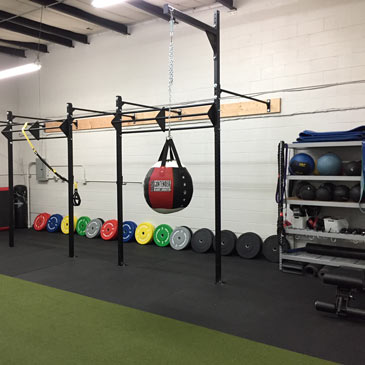 On the facility's outer edges, which serve as the workout location for multiple types of exercise equipment, Ford installed Rubber Mat Trued Black Natural with a 3/4 inch thickness. These mats can handle large weights to protect the subfloor, and they last a long time.