Group Fitness Rubber Flooring Rolls - In Motion Fitness Testimonial
By Brett Hart Created: March, 2018 - Modified: December, 2022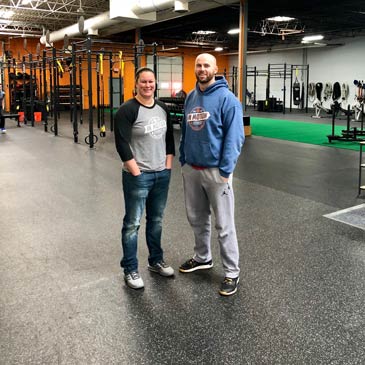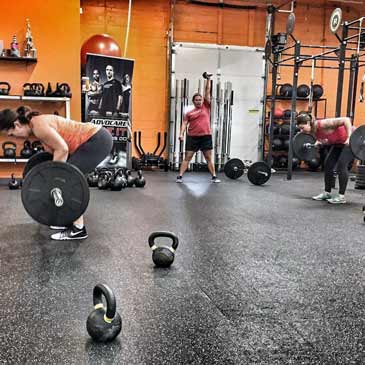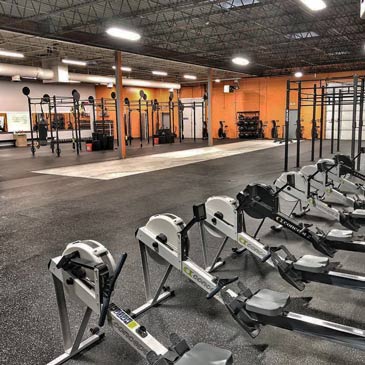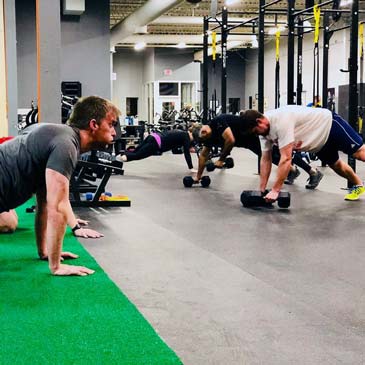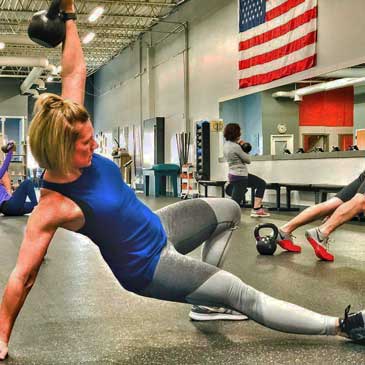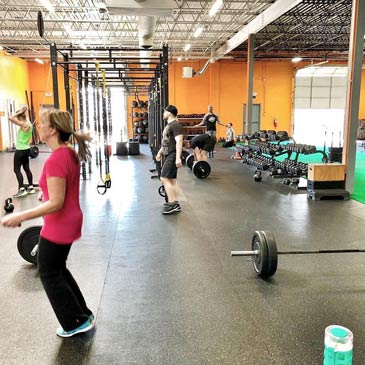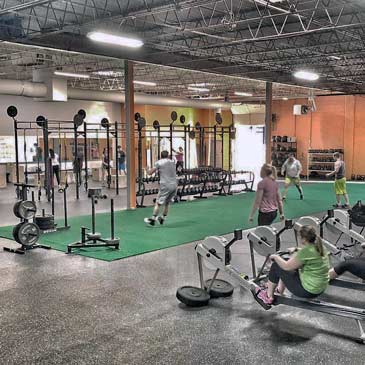 In just over a year, In Motion Fitness of Arden Hills, Minnesota, has expanded twice, increasing its client base to just under 200 members. Co-owner Megan Higginbotham started the group fitness business training people out of her garage and quickly moved into a 5,000 square foot commercial space.
At the one year mark, In Motion Fitness expanded an extra 5,000 square feet and, in addition to the two owners, now has five trainers on staff.
''We do a lot of body weight stuff, throwing weights around, jumping, rolling tires, doing battle ropes, so we needed good flooring that was not going to be slippery - and something that could stick to the ground and be a nice solid platform,'' Megan said.
The Greatmats Experience
That's where she turned to Greatmats for help.
Having had experience training on 3/8 inch rubber flooring, the 11-year personal training veteran knew that was the direction she wanted to go and originally felt rubber tiles would be her go-to flooring. But after speaking with Greatmats staff, Megan switched her plan to rolled rubber flooring of the same thickness.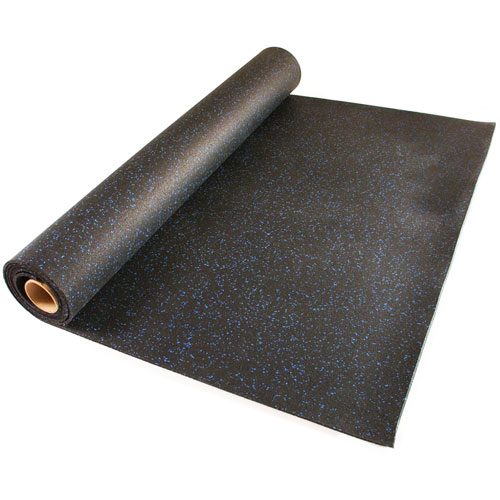 One important component to the purchase was the fact that she and her business partner would be able to recruit a couple of friends to help them install the flooring themselves without having to hire out the project to professional installers.
''We didn't need to bring anybody in to do that,'' Megan said. ''As small business owners, we could handle that ourselves, which was nice and a perk for me. Everything went well.''
With her first expansion, she and her comrades glued down all of her recycled rubber gym flooring.
''Going back, I probably wouldn't do that again,'' she said. ''It's definitely there to stay.''
So for the second go 'round, they switched to carpet tape to adhere the rubber to the floor.
''I think it has worked really well,'' Megan said. ''It saved us some time for sure if we needed to pick it up and move it, we probably could.''
The gym is now equipped with 4,000 square feet of Greatmats rolled rubber flooring and Megan says it's working out great.
''Everything that I expected or wanted out of the flooring I've got,'' she said.
Megan Higginbotham
In Motion Fitness
Arden Hills MN 55112