Gym Flooring - Rubber and Foam - Pride Athletics Testimonial
By Brett Hart Created: November, 2017 - Modified: May, 2021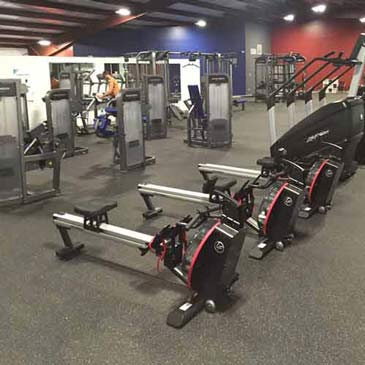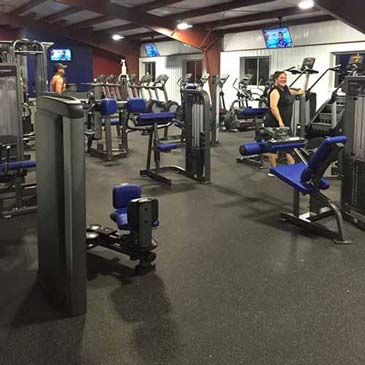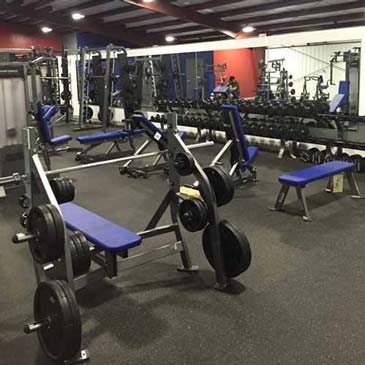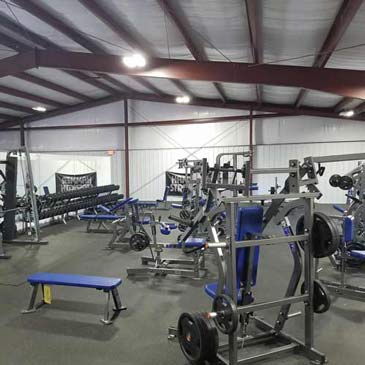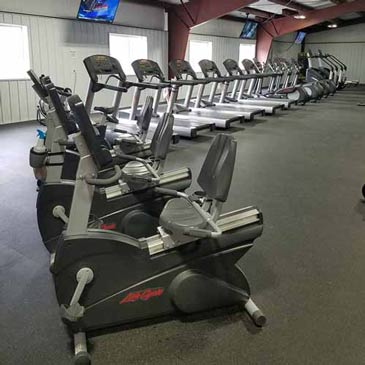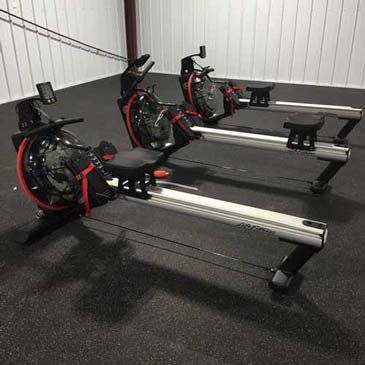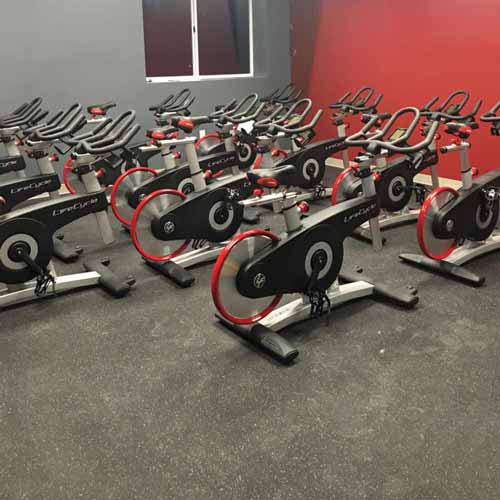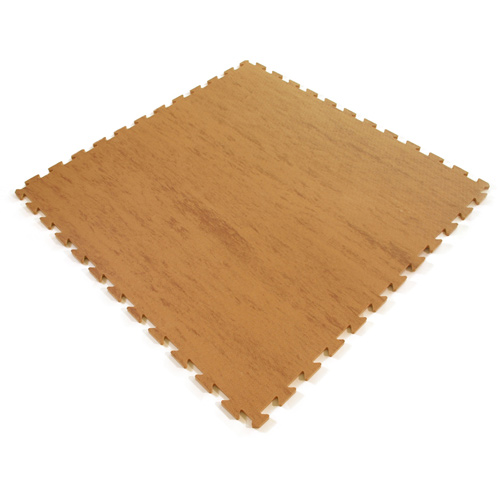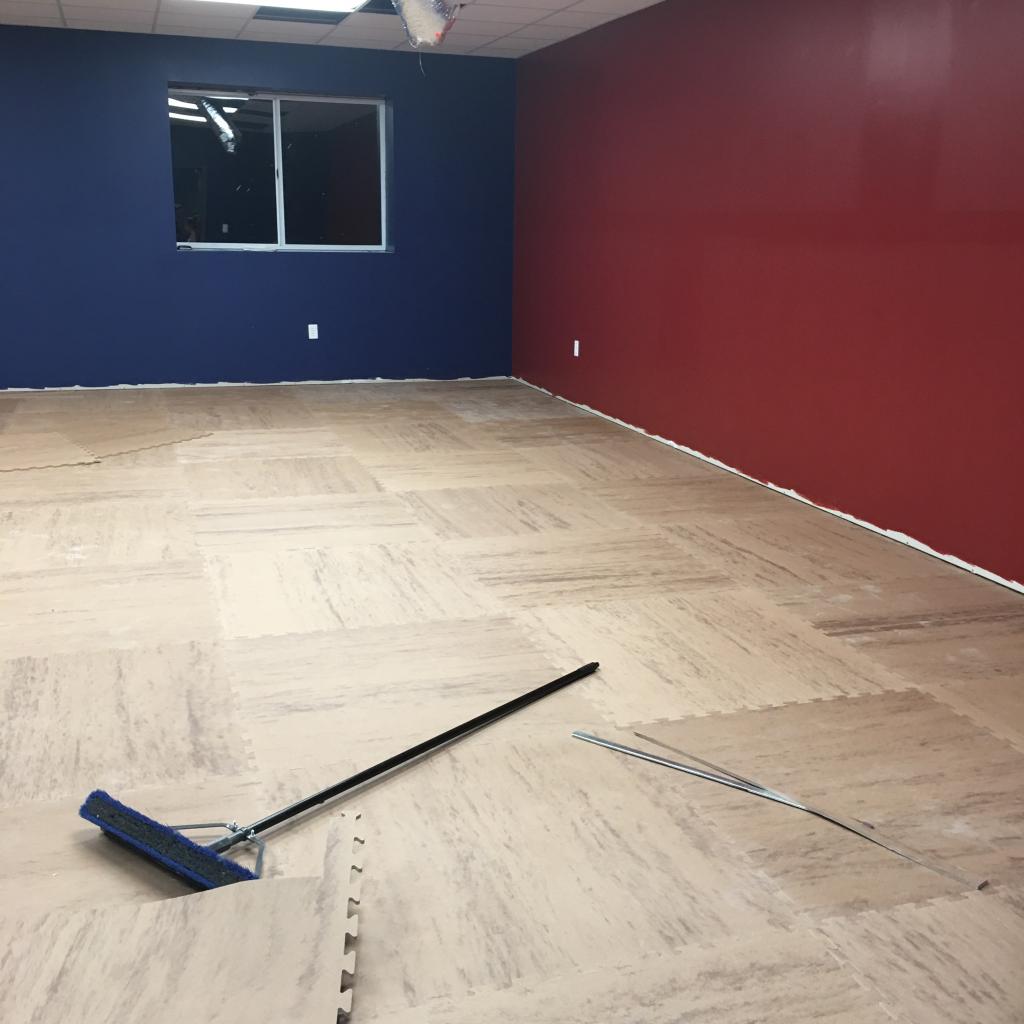 When Kevin Martin was planning to open his new athletic center with his wife in Greenup, Kentucky, in mid 2016, he knew having the proper flooring was necessity. His locally-owned facility, Pride Athletics LLC, includes a 24-hour fitness center, spin cycle room and group fitness room, all of which are equipped with specialty fitness flooring from Greatmats.
Rolled Rubber Flooring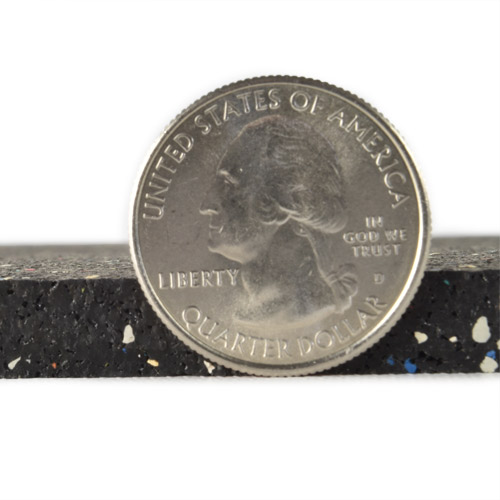 Knowing that rubber flooring was the industry standard for fitness centers, Kevin's wife began shopping around and found a discount on
3/8 inch thick multi-flake rubber flooring rolls
from Greatmats that couldn't be matched anywhere else.
Looking to save money on installation, Kevin chose to install the floor himself.
''I was able to lay the whole floor myself - about 7,000 square feet - in about two days,'' he said. ''It was great, because I pre-measured everything. So it was already cut to what I wanted, lengthwise.''
While he did note, the glue could be a little difficult to spread due to its thickness, he was very pleased with the end results.
''All the seams seamed together real good,'' Kevin said. ''A lot of them - if you weren't looking for them, you couldn't tell.''
The 3/8 inch thick ''Regrind Confetti'' rolled rubber flooring went in both the 24-hour fitness center and spin cycle room. In the deadlifting areas, they added extra mats for additional protection.
Aerobic Flooring Tiles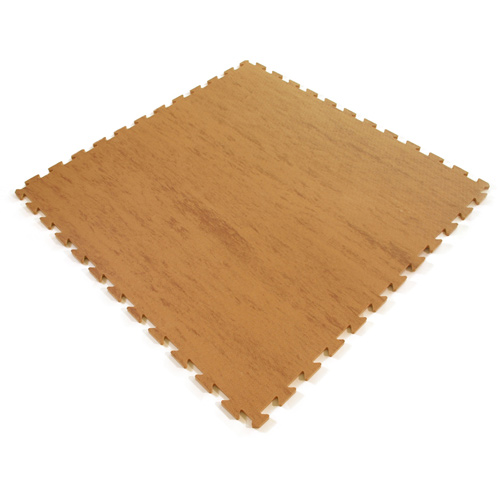 The group fitness room required different flooring that was a little less industrial and more cushiony as it would be used for ReFit, yoga and Zumba.
Martin chose Greatmats
Aerobic Flooring Pro Tile
for this room as the interlocking tiles could be dry laid, meaning no gluing during the installation. It is also able to be removed, and small sections could easily be replaced if damaged.
''I like the install,'' Kevin said. ''You can do it yourself, and it covers quickly - being 40 inch by 40 inches. You can mop them, sweep them and just overall get a good sanitize. When you mop them clean, they look clean. They're bright. It helps a lot. It makes the room look not so 'workouty' - more homey.''
Overall, Kevin was very pleased with his Greatmats experience from everything to speaking with his sales rep to delivery.
''We got exactly what we ordered,'' he said. ''Good price. Good Quality. They came shipped on pallets, marked. It was a great experience.''
Kevin Martin
Pride Athletics LLC
Greenup KY 41144