What Is The Most Popular Specialty Flooring In Ohio?
By Lisa Hobbie Created: July, 2021 - Modified: October, 2023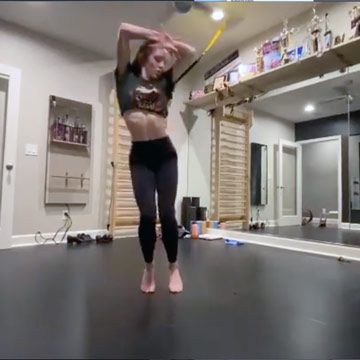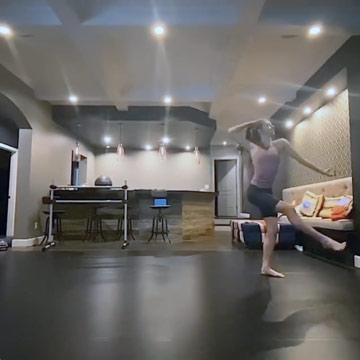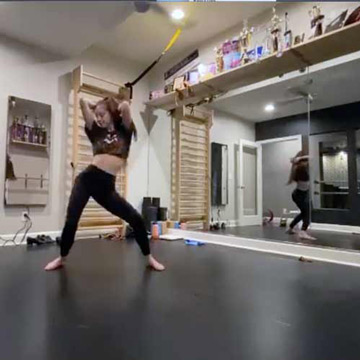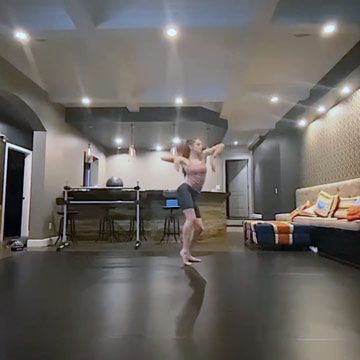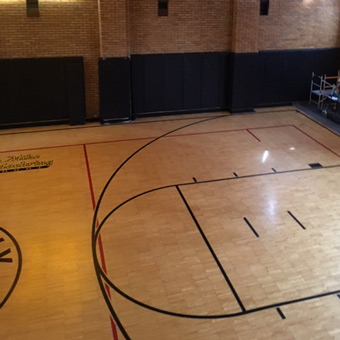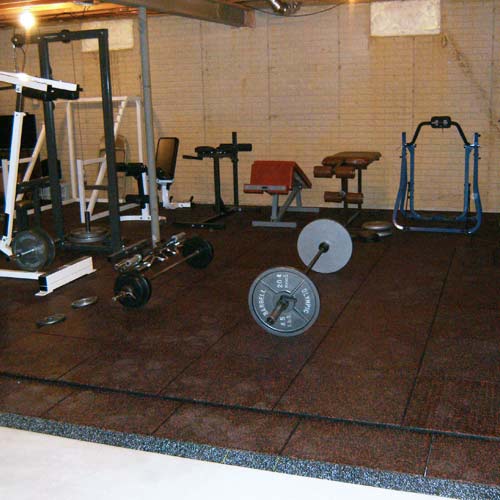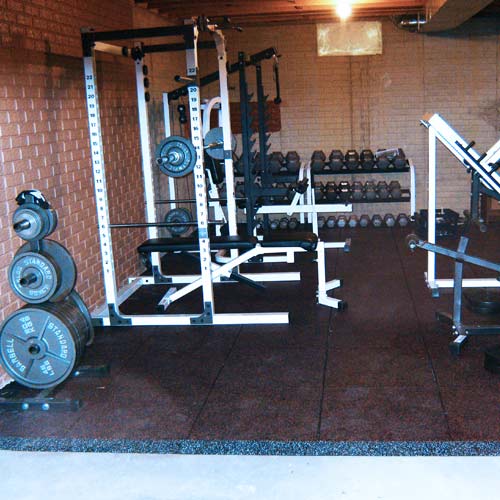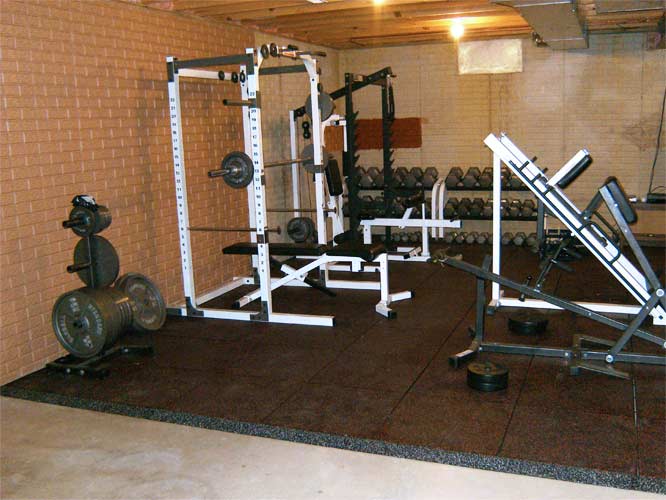 The most popular specialty
flooring in Ohio
comes from Greatmats, and it has been installed in homes, businesses, schools, and more throughout the Buckeye state.
Although there are many types of specialty Ohio flooring, the most popular products are:
Rosco Adagio Marley - Available in full rolls and custom cut length, this dance flooring offers a controlled slip floor that is suitable for all types of dance while offering a non-slip, non-reflective, and non-absorbent surface. It's an economical dance roll that is suitable for all types of dance shoes.


Wall Pad 2x6 Ft WB LipTB ASTM - 2-inch thick polyethylene foam filler and a formaldehyde-free, recycled backer board all wrapped in a durable 16 oz vinyl coated polyester color of your choice.


UltraTile Rubber Weight Floor Standard Colors- 1-inch thick, very durable rubber tiles that are designed for the most demanding athletic and weight room floors
Dance Flooring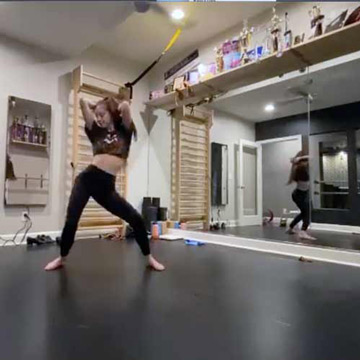 Braylan Enscoe from Cincinnati, Ohio
is a dancer who practices many different genres of dance. Her family installed a Greatmats' Rosco Adagio Marley floor in her basement when they wanted her to be able to continue her dancing when COVID-19 kept her from the studio.
The flooring, with a performance subfloor, provides shock absorption and a thick dance floor that protects her knees and ankles and allows her to dance for hours upon hours, each day.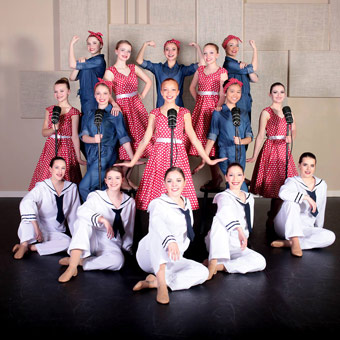 About 2 hours northeast of Cincinnati, you'll find
The Academy in Marysville, Ohio.
Owner Ashley Schwyn offers all kinds of dance, including tap, jazz, ballet, pointe, modern, hip hop, musical theatre, cardio hip hop, and even Zumba. And in the summer, it's home to a teen theatre group. The Academy also offers a vocal and piano school as well as Ohio's Distinguished Young Women Program.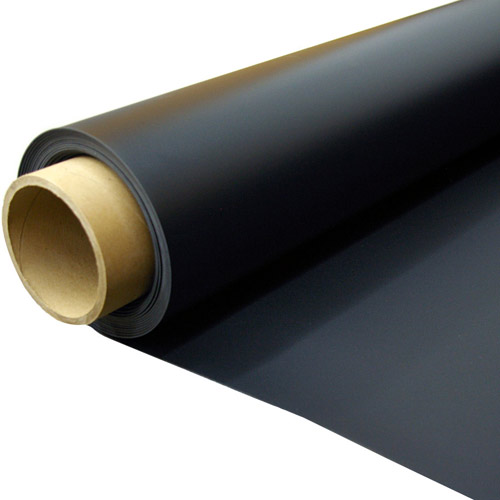 Because the Academy offers so many different types of dance and other activities, they also needed a floor that was equally as versatile. That's why they chose Greatmats' Rosco Adagio Marley Full Roll, which offers the perfect surface on which to perform all types of dance and many other expressive movement activities.
People who came from dancing on concrete, laminate, or wood, refer to the flooring from Greatmats as life-changing. They built the Marley floor up, so it's got some spring with the thicker Rosco Marley on top of it.
Tappers enjoy having a little more grip while the modern dancers enjoy having a surface smooth enough to turn barefoot on.
School Wall Pads
The Holy Family School in Cincinnati, Ohio
is home to a gym that is more than 135 years old. As much of a local attraction as it is, it was also lacking some safety features. That's when Rex Currin, a physical education teacher, decided it was time to contact Greatmats for some Wall Padding.
Kids needed protection from the brick walls that lined the gym because the wall was less than a foot from the out-of-bounds line. Because of this, safety has always been a concern for many in the school community.
Rex found the Greatmats' staff to be kind, helpful, and trustworthy. He won't even call another company for wall padding now because of his experience.
As far as the padding goes, Rex is now comfortable allowing kids to push limits a little further. The kids run into the walls with excitement, and they are able to burn more energy in his class - allowing them to concentrate better in the traditional classroom.
Home Gym Flooring
Fred,
a senior citizen who lives in Columbus, Ohio, is another happy Greatmats customer.
He takes his home gym very seriously - purchasing the best equipment - followed by the best floor.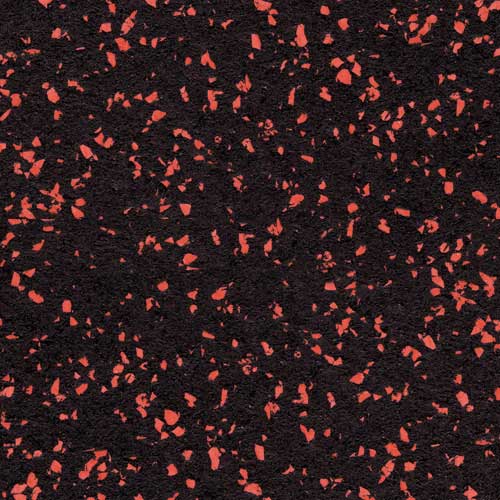 Fred decided to go with UltraTile Rubber Weight Floor. The tiles are thick enough to protect his subfloor from damage caused by dropped weights, and the connectors ensure that the flooring tiles stay in place.
It was a product easy enough to install himself, and it requires very little maintenance now that it's installed.
Greatmats - For The Best Ohio Flooring
Greatmats really does have the best Ohio flooring there is. The products highlighted are only a glimpse of what is available. Whether you're in Hillard, Dayton, Reynoldsburg, Akron, or Toledo, Greatmats delivers the best flooring to you.
From hardwood and gym mats to discount tile and finishing products, Greatmats really does offer it all. And with the best pricing, service, quality, and products available anywhere, you simply can't go wrong with any product offered at Greatmats.
Take a look at Greatmats' flooring products that ship from the Midwest, such as: