Gymnasium Wall Pads: Holy Family School Gym Testimonial
By Brett Hart Created: February, 2019 - Modified: September, 2019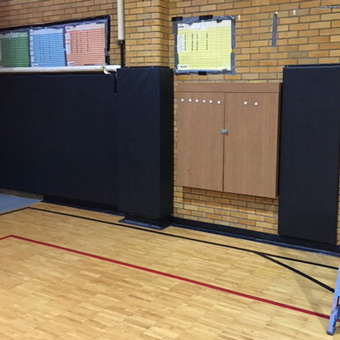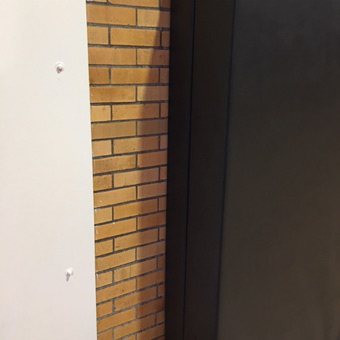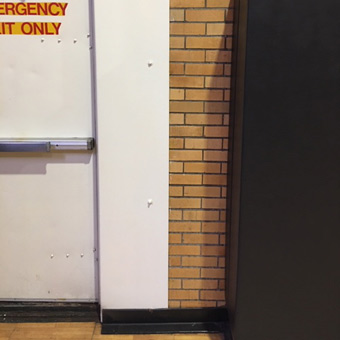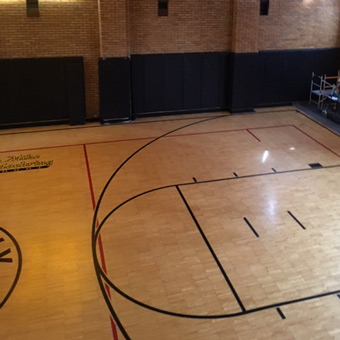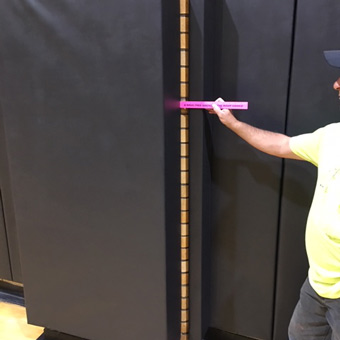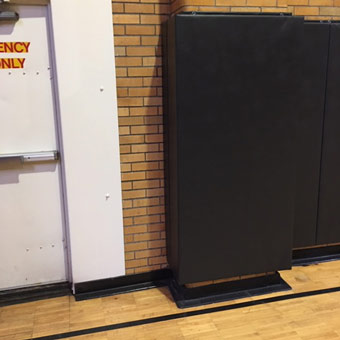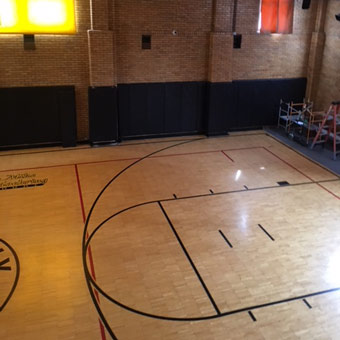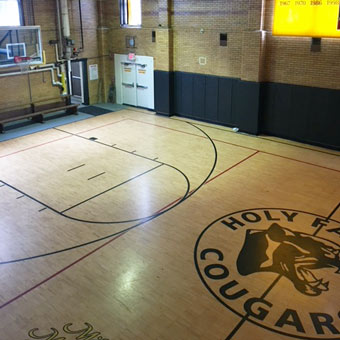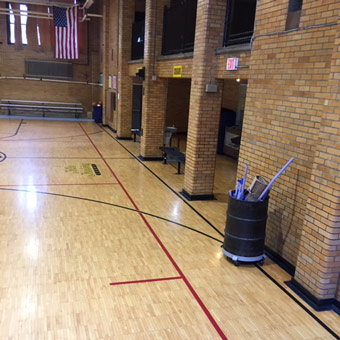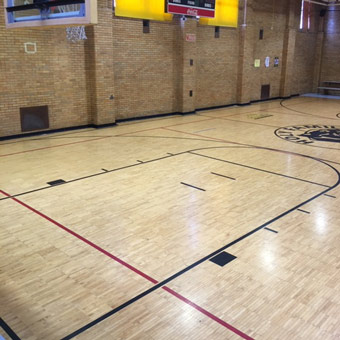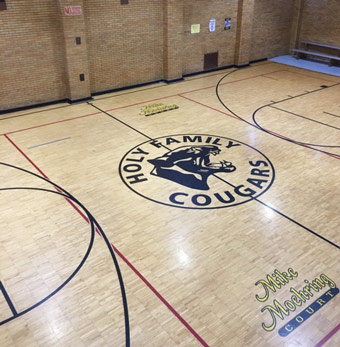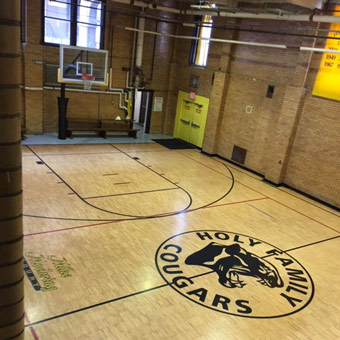 After more than 4 decades as a physical education teacher Rex Currin can finally relax a little as he works with a diverse group of preschoolers through eighth graders in his 135-year old gymnasium at Holy Family School on the East Price Hill side of Cincinnati, knowing that the kids are protected from the brick walls that line the gym.
Due to the generosity of an old friend and college football teammate of Currin's, Holy Family School's gymnasium is now equipped with
Greatmats wall padding
, and the kids, parents and teachers are loving it.
Why Gym Wall Pads?
"We needed those wall mats like you wouldn't believe," Currin said. "The wall is less than a foot from the out-of-bounds line."
The CISE (Catholic Inner-city Schools Education) funded school with an enrollment of 217 is filled primarily with kids from families who live below the poverty line, but Currin says the tight knit staff and administration at the school never let that be an excuse for underachieving.
He says their focus is teaching kids to live above the circumstances.
And while they've always made do with the tight quarters of their gymnasium, safety was definitely a concern for many in the school community.
So when his friend gave him contact information for a couple of wall padding retailers, and said "Get me the figures, and we'll get it done," he didn't argue.
The first company on that list was Greatmats, and after speaking with Katie, Currin knew he didn't have to look any further.
Why Greatmats Wall Pads?
"I don't think I've ever worked with anybody as considerate, well prepared, thorough as Katie," Currin said. "I never called anyone else. I felt so confident with her. It's kind of like when you get somebody to work on your car. If you find somebody you trust, just because somebody has a oil change that $5 less - you don't switch if you trust them."
"She was patient and thorough," he added, noting that while live streaming video of the gym to Katie she noticed several unique situations, such as nooks, outlets, pipes and hooks, that would affect how the wall pads would need to be designed and installed.
"She did an amazing job," Currin said. "We couldn't be happier with it. It's been a godsend for our school."
What have been the benefits of the gym wall pads?
As for the apprehension of students willingness to participate and adults concern for their safety, "It just changed everything," Currin said. "I don't hear people, whether it's teachers or a parent or anybody else, worried about the gym anymore. Not only does it make the gym look amazingly better, but the perception of (it's safety) doesn't even come up any more."
He pointed out that kids, especially the older ones, like to push the limits, which made him have to be extra particular about where the P.E. games could take place before.
"I wasn't going to take a chance of somebody running head first into a wall," he said. But without the wall being so unforgiving anymore, he can let kids push those limits a little further.
"Since we got the pads on, the kids love it. They run into the walls and they smile. It took 90 percent of the drama and excuse making out."
And now with the kids being able to focus on being active rather that stopping short of the wall, they are able to burn more energy in his class and concentrate better in the regular classroom.
"The mats have been a great upgrade for our gym," Currin said. "We're extremely happy with them, and
Katie
treated me like gold."
Rex Currin
Holy Family School
Cincinnati OH 45205