What Is The Most Popular Specialty Flooring In Michigan?
By Lisa Hobbie Created: July, 2021 - Modified: July, 2021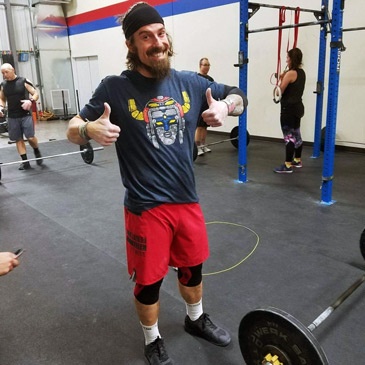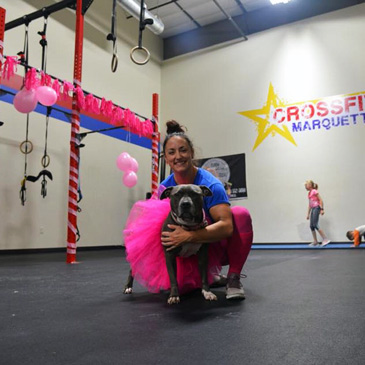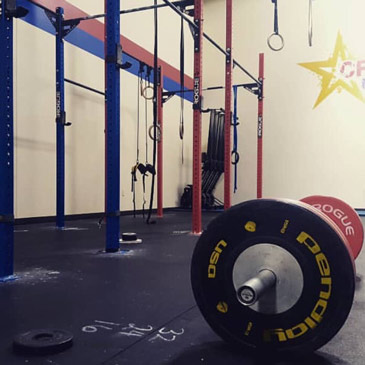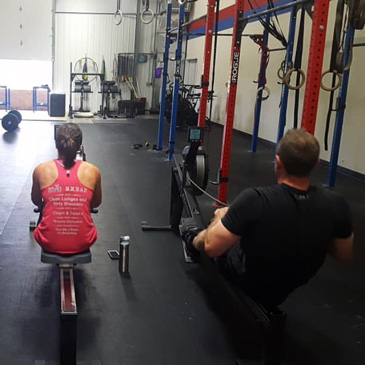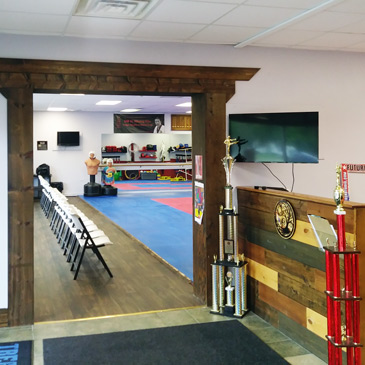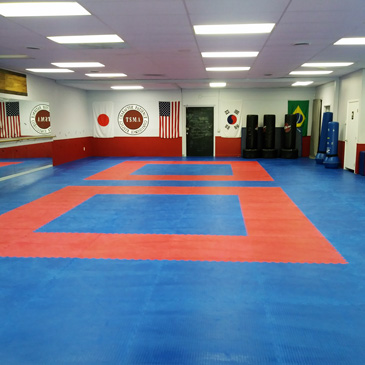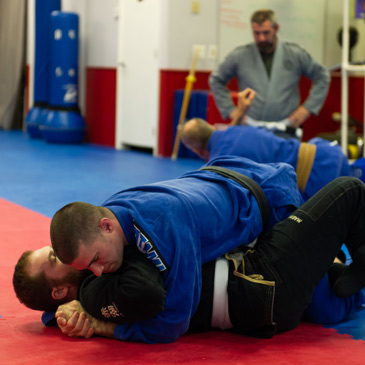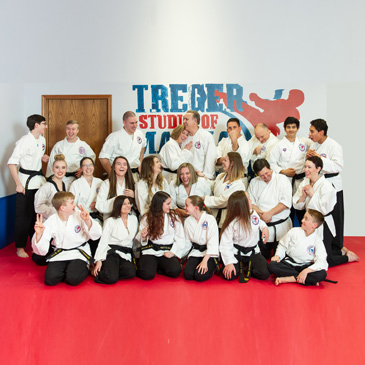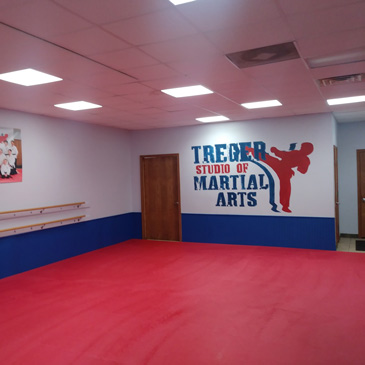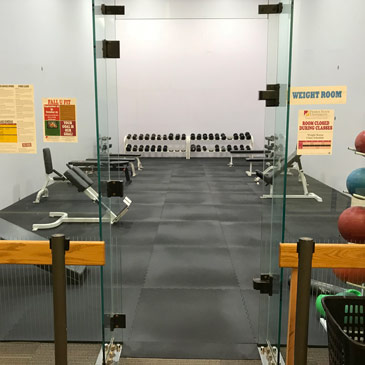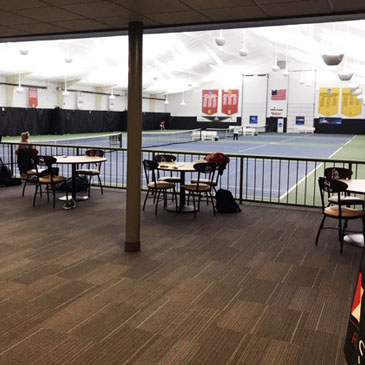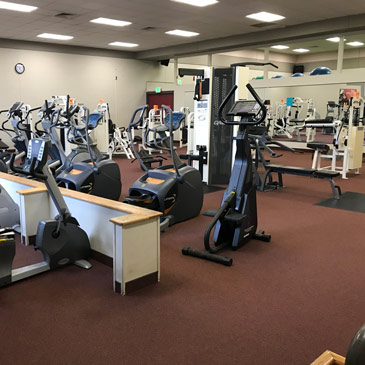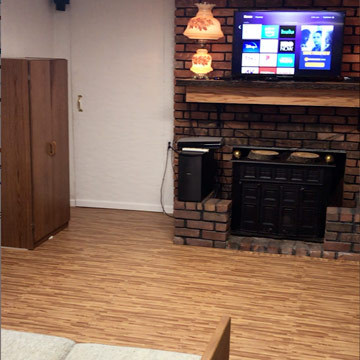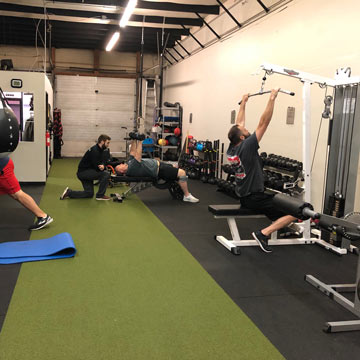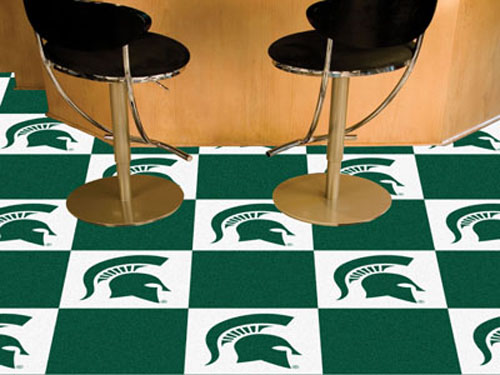 Michigan homes and businesses are among the most attractive in the midwest, with their rich, classic, nautical appeal and timeless design, style, and decor.
Greatmats has provided countless floors throughout Michigan, from Detroit and Lansing to Grand Rapids and Traverse City. From gyms and fitness centers, schools, homes, and martial art studios, Greatmats has been a
premier Michigan flooring provider
for years. From fast and reliable shipping to the best pricing, outstanding service, and a fantastic variety of products, Greatmats is a top notch supplier of the best Michigan flooring.
Martial Arts Flooring
Highland, Michigan is home to Treger Studio of Martial Arts
, operated by USSSA Tae Kwon Do National Director and United States Karate Do Association Board of Director member, Larry Treger. Treger wanted the best mats to handle falls, rolls and throws, and he landed on the Premium Martial Art Karate Mats from Greatmats.
Gym Flooring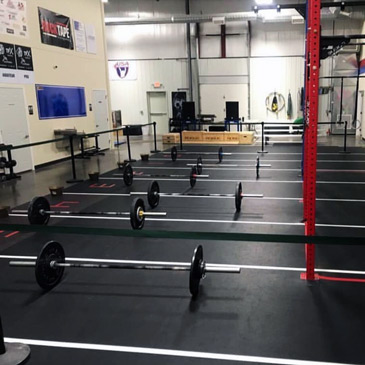 Travel over 6 hours northwest to
Marquette, Michigan, and you will discover Peak Gymnastics and Fitness
, home to national champion weightlifters, pro CrossFit competitors, and regional medalist gymnasts.
Owner, Vanessa McCoy, who is an international medalist weightlifter and pro CrossFit competitor with 17 years of gymnastics coaching experience, knew she wanted rubber flooring in her center, but she wanted to avoid the movement she'd seen with stall mats others had purchased from local agricultural stores.
Since she wanted the best, she installed Greatmats' 8 mm Rubber Flooring Rolls and fell in love with the quality, price, and performance of the flooring.
Fitness Center Flooring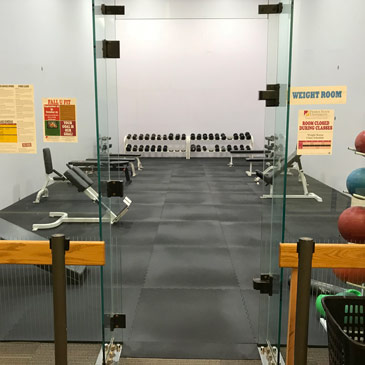 Go to the middle of the state, to
Big Rapids, and you will find the Racquet and Fitness Center at Ferris State University
. This facility is open to students, staff, and the community, and it's home to tennis, racquetball, personal training, weights, and group fitness. They wanted to install the best flooring to enhance the best facility, so they chose Greatmats' interlocking rubber gym tiles, which have allowed them to utilize a previously low-trafficked space more efficiently and effectively.
Another area of the fitness center previously had carpet, which didn't offer the necessary durability, shock-absorbency, or hygienic benefits they required. So, for that space, they installed Greatmats' V-Max turf, which met all of those demands.
Wall Mats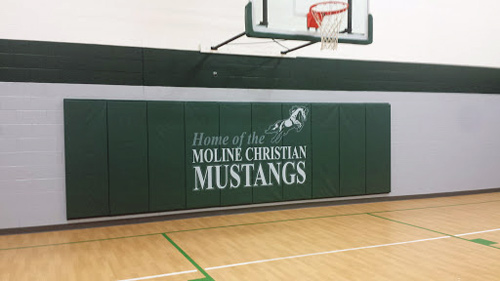 About 20 minutes away from Grand Rapids is the
Moline Christian School in Moline, Michigan
. When they decided to update their gym with new wall padding, they selected Greatmats because of price, quality, and customer service. They decided to install personalized wall padding with the school logo, to promote school spirit and safety.
Protective Gym Floor Covers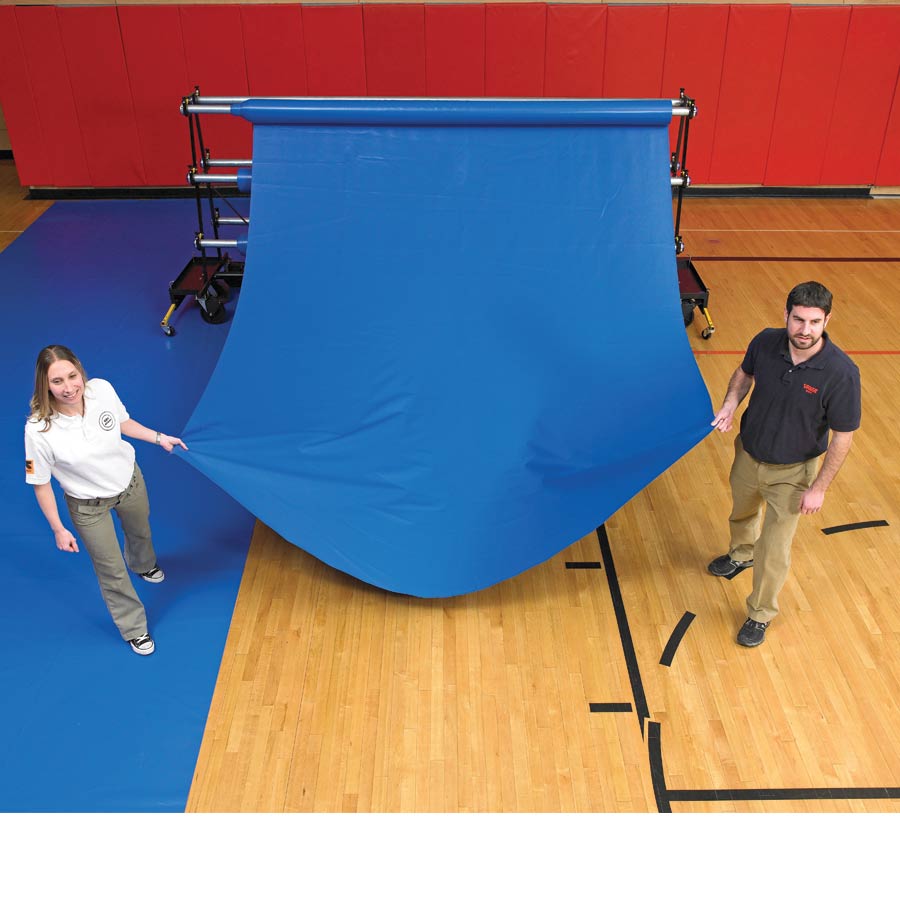 About 2 hours away, you will find the
Interlochen Center for the Arts in Interlochen, Mich.
- a facility that is one of just a handful of premier arts schools in the nation. In 2016, they decided that they needed to find a covering for their brand new rec center floor to protect it from damage caused by foot traffic, tables, and chairs, etc. After speaking to people in the Great Lakes region, they were pointed to Greatmats, and ultimately purchased the Gym Floor Cover 32 oz Vinyl per SF.
Basement Flooring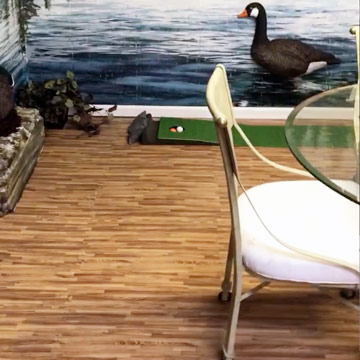 If you want flooring for a Michigan house, company, or garage, Greatmats is your premier provider for that, as well. Take
John from Ann Arbor
, for example. He installed Wood Grain Foam Tiles in his basement rec room. He found them easy to install, and really loves the way they feel underfoot. And they are much more forgiving of Michigan elements than hardwood and other flooring surfaces are.
Horse Stall Mats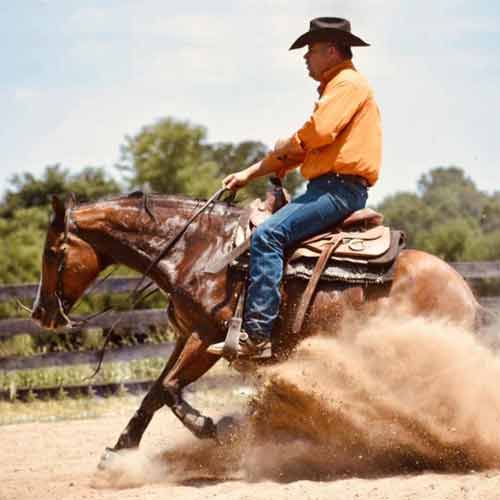 Finally,
Bill Brown of W. Brown Performance Horses in Fowlerville, Mich.,
is another huge fan of Greatmats' products. He uses the Horse Stall Mats 10x10 Ft Kit, and used money he received from being awarded, "2020 National Horse Trainer of the Year" to buy them for his growing facility.
Greatmats - For All Of Your Michigan Flooring Needs!
There are so many different styles, sizes, and types of flooring products available at Greatmats, all of which can easily and affordably be installed in Michigan homes or businesses. Greatmats offer the best pricing, service, and quality, and regardless of the type of flooring you're looking for, Greatmats has it. That includes carpet tiles that show your support for your favorite college sports teams, including the
University of Michigan
and
Michigan State University
. What better way to show your team spirit in your man cave, den or sports bar than Wolverine or Spartan floor tiles!
If you prefer professional sports, you can even support your favorite Michigan based NHL, NBA, NFL or MLB teams such as the
Detroit Red Wings
,
Pistons
,
Lions
or
Tigers
.
From Detroit and Grand Rapids to Warren, Sterling Heights, and Flint, Greatmats products have found their way into homes and businesses throughout the state. When you're ready for flooring, let Greatmats go to work for you! Together, you can discover the perfect solution for your space.