Bill Brown Named 2020 National Horse Trainer of the Year
By Christa Brunnette Created: December, 2020 - Modified: December, 2020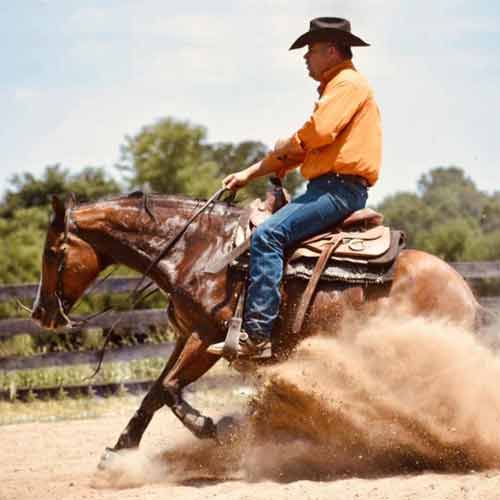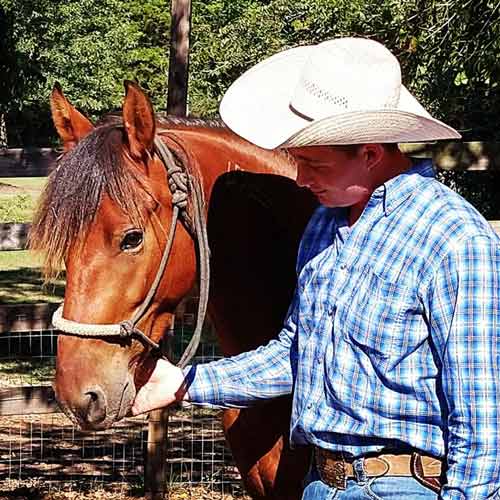 Meet Bill Brown -- he is a horse trainer, riding instructor, reiner and the truest definition of a horseman. He works countless hours on making his farm better while ensuring the horses that come in become better citizens of the equine community; and their humans, better horsemen and women. His support was evident in the community which voted for Bill to the tune of more than 1,500 votes.
Bill was very excited to be nominated for the 2nd year in a row - and third time in four years. He has been a loyal customer of Greatmats for years and plans to use his grand prize towards putting in new horse stall mats for the new horse stalls that they recently put in at his facility.
In Bill's words, "(I was) nominated by one of the girls that works for me. Excited! Horse industry oriented. I've always been interested in the Greatmats products line for horse stalls."
Bill was very proud to be recognized by the peers, employees, and the community he has worked with. "The support is huge! To be recognized like this helps me measure just how well I'm doing. It's a good feeling," he said.
Bill has developed a large gathering of support for his many causes.
Bill is a horse reiner by trade, training and riding all disciplines and breeds for the last 30 years. He views himself more as a teacher then as a trainer. He has two kinds of students: the human students and the horse students. He enjoys making connections with every one of them through his passion of teaching.
"The best reward is being able to teach the students that come to me, see how they progress, win, and admire their successes," Bill said.
In a nutshell, that's the essence of the human student for Bill. He wants them to understand what they're supposed to fix. Using these lesson strategies, his program has grown 30% this year. He trains horses for several other trainers and sends them back to them, and has done so for three decades.
"The equine industry -- it's the greatest job on the planet!" Bill said.
Looking ahead for Bill, the NRHA professional status was a personal goal of his to produce an athlete at that level.
Bill volunteers at Beekman Therapeutic Riding Center and helps at the High School Horsemen Association.
The feedback Bill has received since his nomination has been nothing short of overwhelming.
"Lots of congratulations, many people, in the community. Many people that I do not know personally, but people that follow me on Facebook. Pretty broad range of people," he said.
Runner Up Jesse Raddatz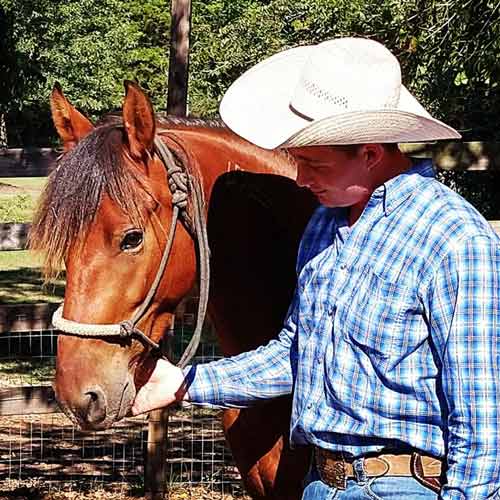 2020 National Horse Trainer of the Year runner up Jesse Raddatz has been working on his parents farm for years.
"Jesse started several young horses for us, and hired out to work on problem horses. For a 22-year-old kid, he has a gift, and can gently turn about any horse into a safe and usable mount," Jesse's mom, Melissa Dawson, stated.
"To feel that my mom and I have this support from our community is very encouraging," Jesse said. "I found out about Greatmats through this contest, and I am impressed by what they have to offer and how they support their local communities," Jesse said.
Jesse's background in the industry goes back to when he trained his first horse at the young age of eight years old. Ever since that day he has developed an ongoing passion for what he does and thanks his mom for giving him everything he needed to pursue his dream.
Jesse said, "My mother created our Milltown (Wisconsin) farm. She's been the backbone of our lifeblood and gave me the tools I needed to get me where I am today."
Jesse also loves to volunteer when he can. The last volunteer trip he went on was to help Louisiana farmers, in need of Hurricane relief.
He humbly said, "Helping out local farmers in Louisiana bring their cattle back to their ranch after the hurricane devastated their land, was a small way I could give back to the community."
The feedback after Jesse's nomination was heard throughout the local community as his friends and family reached out to tell him what a great job he had done.
Bill Brown
W. Brown Performance Horses
Fowlerville MI 48836