What is the Best Flooring for a Basement Home Gym?
By Kyle Schurman Created: February, 2020 - Modified: December, 2020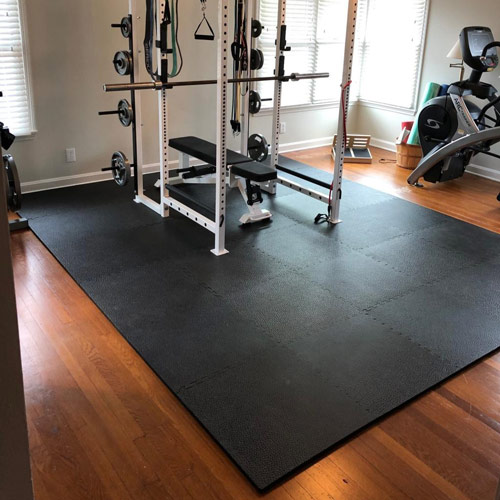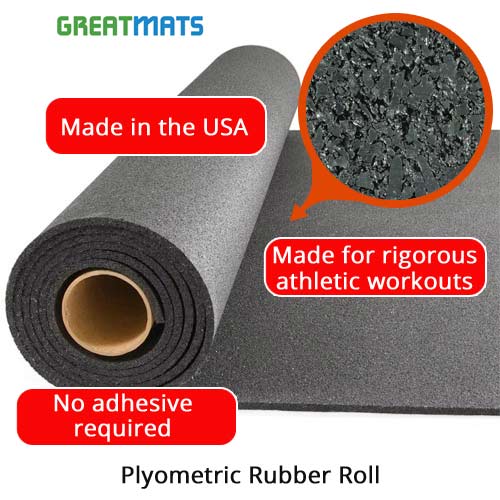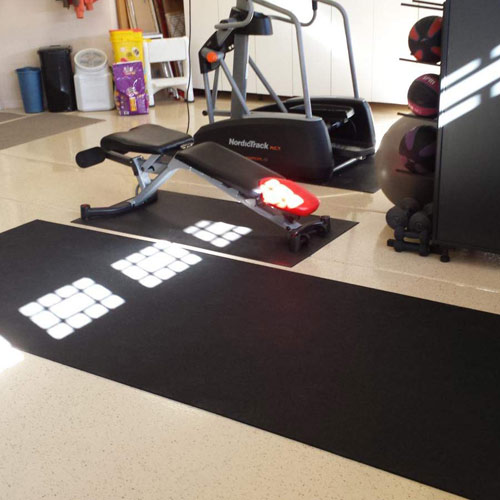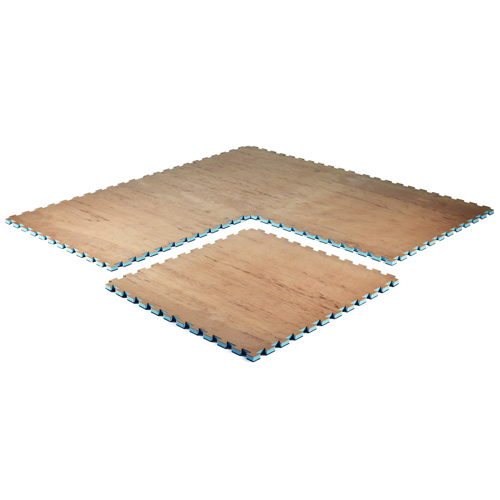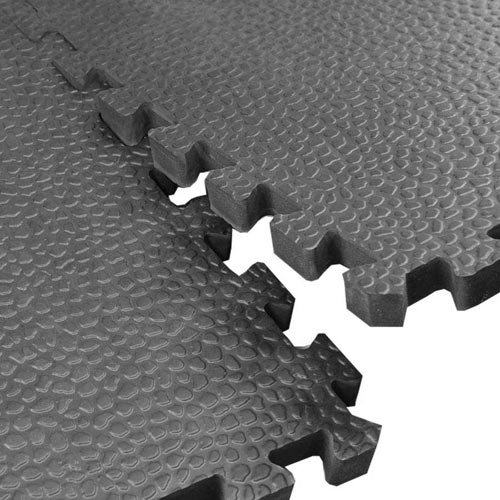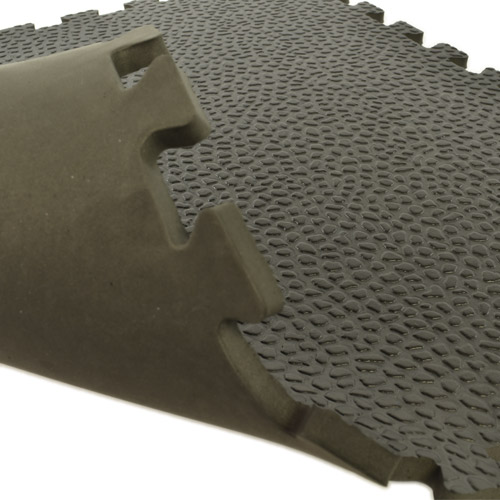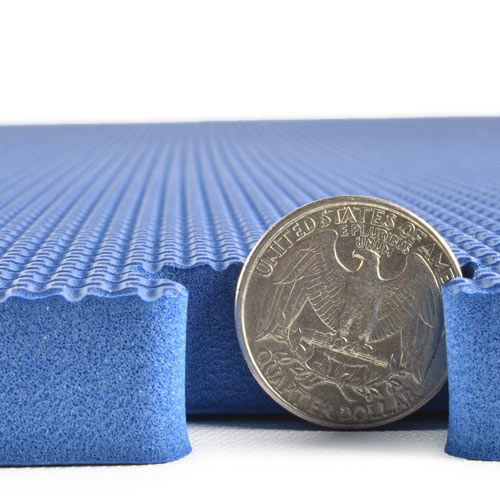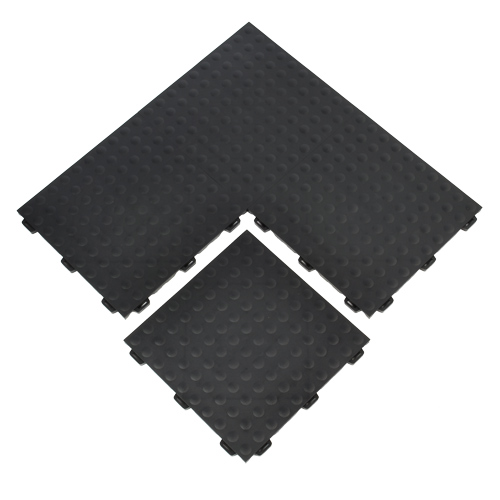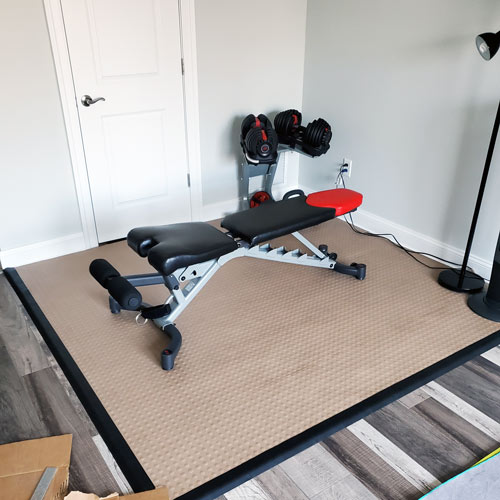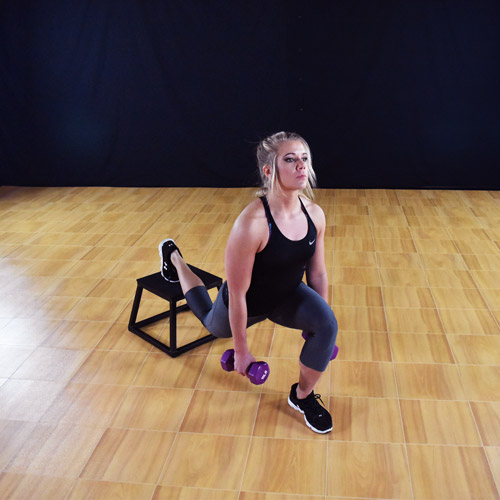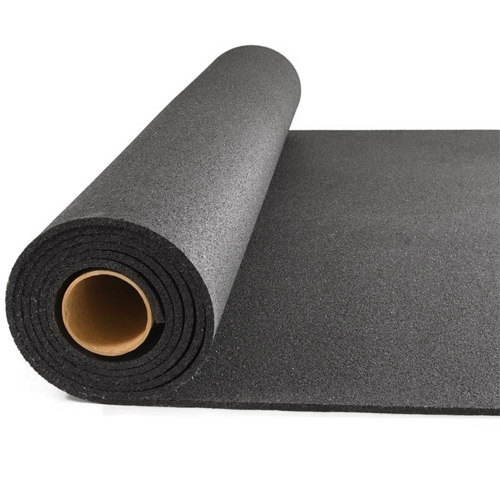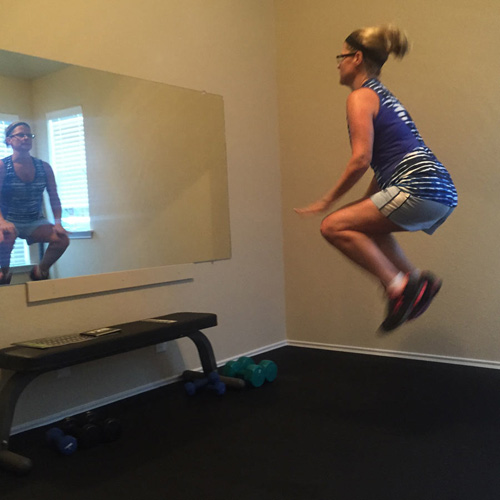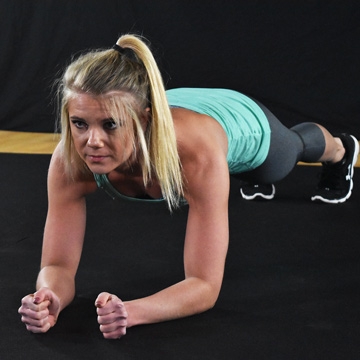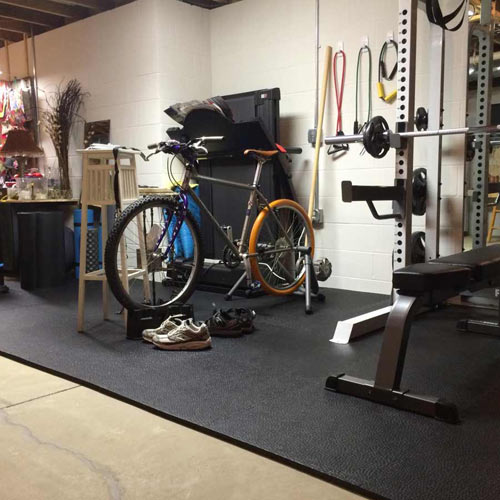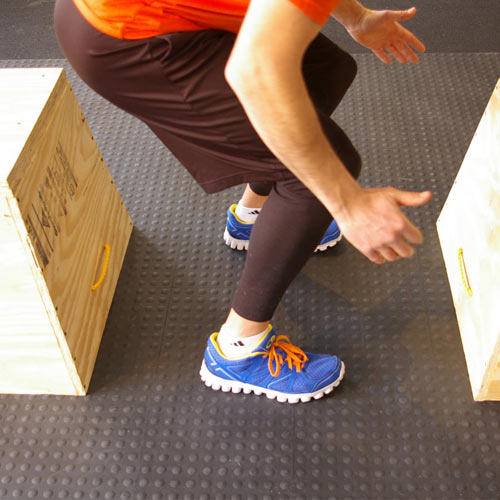 One of the most common reasons our customers' order basement flooring is to create a home workout exercise area.
Basement home gym flooring
may consist of a variety of materials and thickness measurements, depending in part on the subfloor you have and any potential problems you may encounter in the area, such as excessive dampness.
Best Basement Gym Flooring Over Concrete
Many homeowners have a concrete subfloor in the basement. This can create a challenge when coming up with basement home gym flooring ideas, as cement flooring sometimes has dampness from water seepage as well as a cold feel for those sitting or standing on the solid concrete.
Rubber Roll Athletic Flooring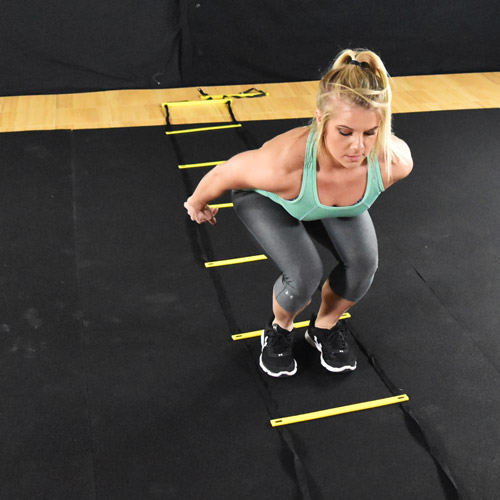 For those who want to perform a variety of exercises in the basement workout room, rolled rubber is a popular choice. It delivers a good price per square foot versus other floorings. Rubber has a nice level of shock absorption, so it delivers a higher level of protection for the athlete's knee, hip, and ankle joints than the bare concrete. It is also a great surface for exercise equipment to be place on, such as a Bowflex machine or treadmill.
Our Plyometric Rubber Roll product has an 8 mm thickness (about 0.31 inches) of low-density rubber, so it nicely mixes firmness with cushioning.
Rubber Mat Gym Flooring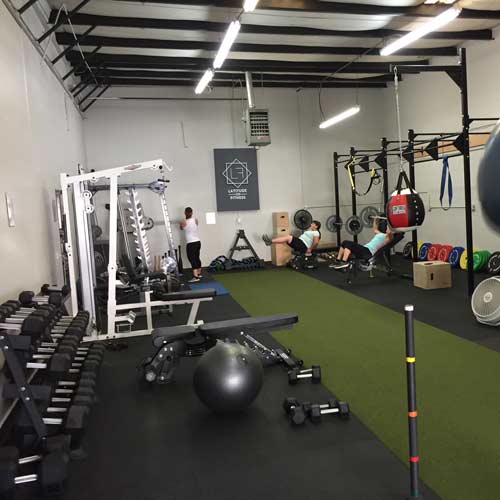 If you're looking for a rubber mat to place under exercise equipment, we offer a 4x6 Rubber Floor Mat for the home gym. It has a 3/4 inch thickness measurement, which nicely protects the concrete subfloor from heavy equipment such as weight machines.
This mat also has the thickness to protect the subfloor from an Olympic lifting station, weight bench, or other free weight setups for powerlifters. The heft of these items can cause serious damage to concrete without a durable protective mat such as this.
A rubber mat works nicely as basement home gym flooring when you want to sit on the floor to perform stretches.
Gym Floors With Moisture Protection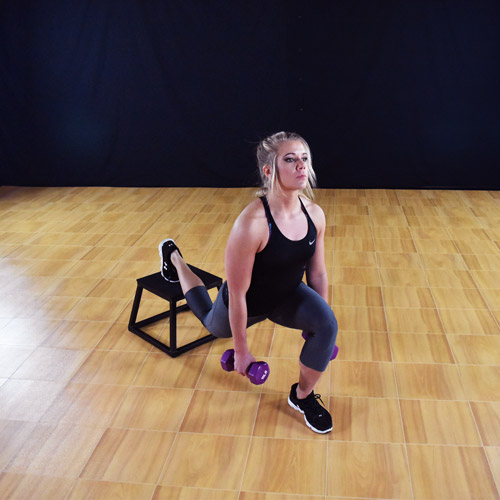 For cement subfloors in a basement with dampness problems, we recommend a waterproof type of workout flooring, such as our Max Tile Raised Floor Tile product.
This is a plastic tile base with a vinyl top that does not absorb water, making it an ideal basement home gym flooring. The raised base allows air to flow under the tiles, drying the occasional dampness found in a cement basement subfloor.
Assembly of the tiles is easy, thanks to the interlocking edges on each piece. They have a thickness measurement of 5/8 inches, so they're thick enough to protect the subfloor from heavy equipment.
The max tile flooring system will feel more comfortable versus sitting on the bare concrete, which feels cold, as the layer of separation between the concrete subfloor and vinyl surface creates a wonderful thermal barrier.
Natural Look Gym Flooring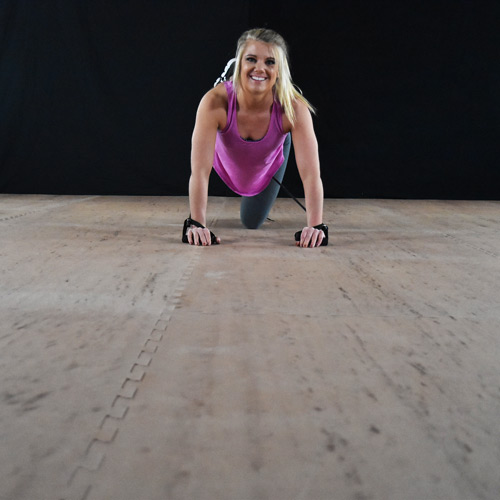 Another option for installing basement home gym flooring over concrete is our 1'' Thick Martial Arts Mat. These EVA foam tiles have a wood finish option, giving them a professional look.
They also have a nice level of cushioning to absorb shock from aerobic workouts yet enough firmness to create a strong, stable surface for balance.
Lightweight Home Gym Flooring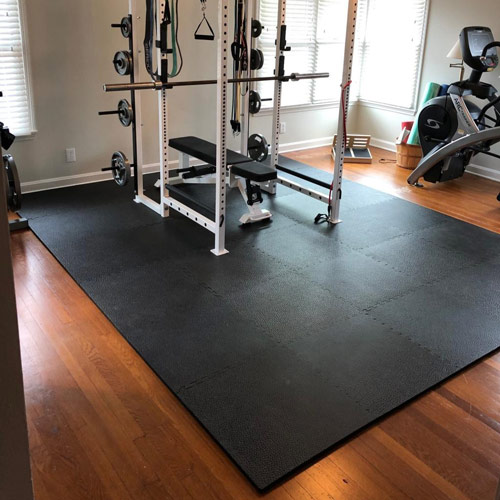 EVA foam tiles are a perfect option for creating a workout space in a basement. Foam delivers a high level of cushion for the body with excellent durability for bodyweight workouts.
The Gym Floor Workout Fitness Tile has a pebble top surface that provides a sure footing for all kinds of workouts. It has a thickness measurement of 20 mm (about 0.79 inches) and is one of the densest EVA foam gym flooring options available.
For a lower price with less cushioning, consider the Home Gym Flooring Tile product. It made of the same material and with the same surface texture, but it only measures 10 mm in thickness.
For a fun color in the exercise room flooring, the Foam Mats Premium product has a good level of cushion, a 5/8-inch thickness measurement, and many bright colors, all with an easy to install puzzle style edge.
Home Gym Flooring Over Carpet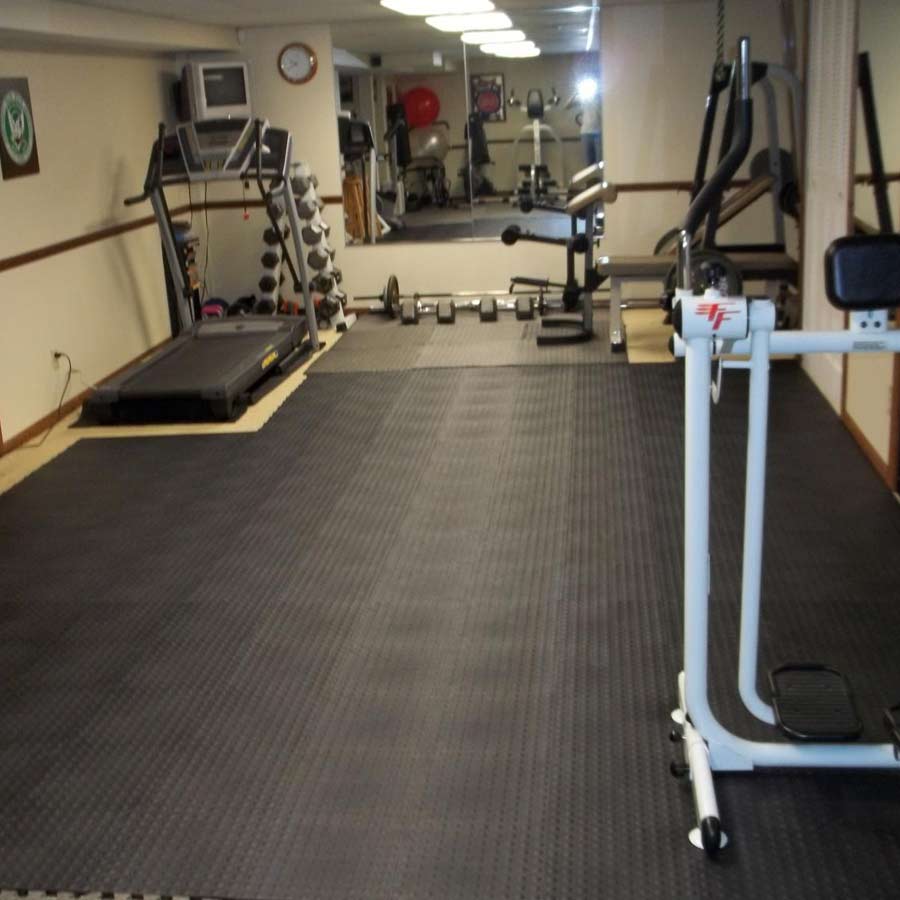 If you have a finished area in your basement where you'd like to install basement home gym flooring, the area may be carpeted already. This can complicate the process of installing a new exercise floor over the top, as certain materials will not work.
Many types of gym flooring require a firm, hard subsurface, but carpeting doesn't always provide this type of support. For example, when laying puzzle edge tiles consisting of rubber or foam over the carpet, the puzzle seams may sink into the carpet surface slightly, which can accentuate seams and expose the interlocking edges of the basement home gym flooring tiles. Rubber can also be hard on the carpet when installed directly on top of it, and foam flooring may have a tendency to slip on top of the carpet when installed as island installations - especially small ones.
Our StayLock Tile Bump Top product has a PVC plastic design that's perfect for exercise rooms with an already carpeted subfloor. The pedestal style feet on the underside of the tiles are gentle on the carpet and keep the tiles from sliding on it. The PVC material also has enough cushioning to give people fatigue relief as they work out. Additionally, it has 9/16 inches of thickness to protect the carpeting from the weight of exercise equipment and machines.
Another product you can install directly over the carpet is the Max Tile Raised Floor Tile product we mentioned earlier. The Max Tile consists of a polypropylene base and a vinyl top layer that works nicely for exercises like aerobics or dance.
When you're ready to create a workout space in your basement, count on Greatmats to have the best basement home gym flooring product choices.