What Do You Put On The Floor Of A Garage Martial Arts Gym?
By Lisa Hobbie Created: March, 2021 - Modified: March, 2021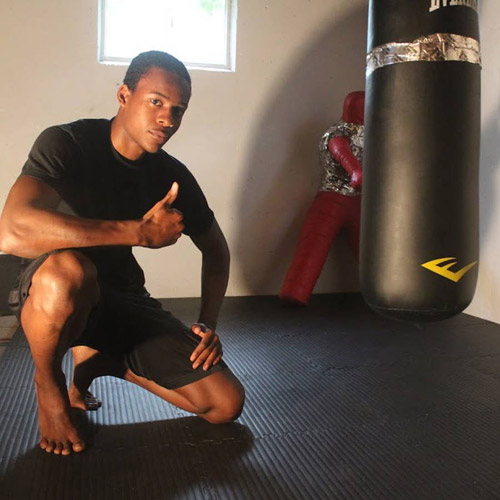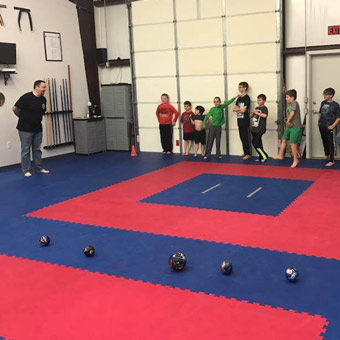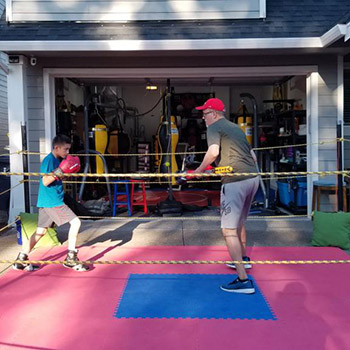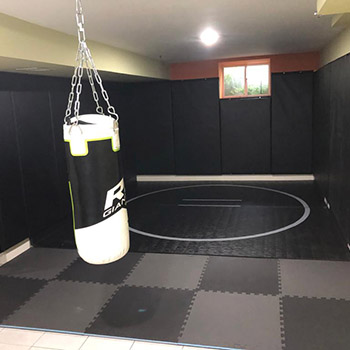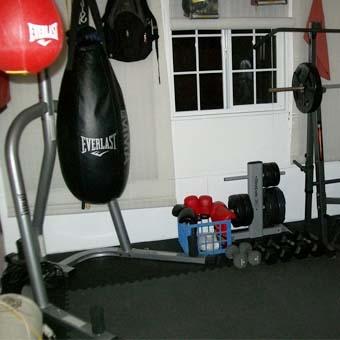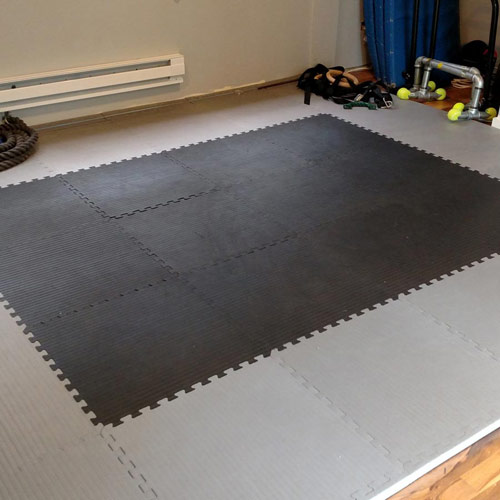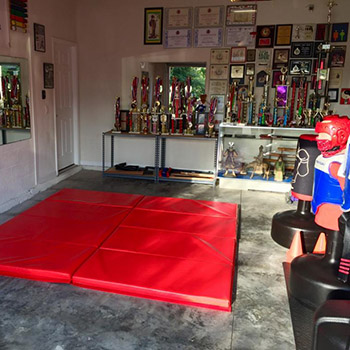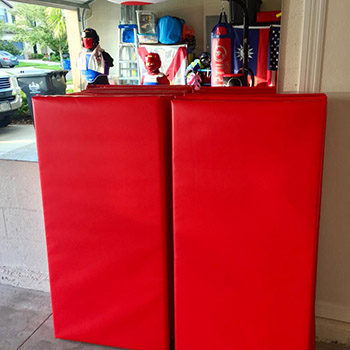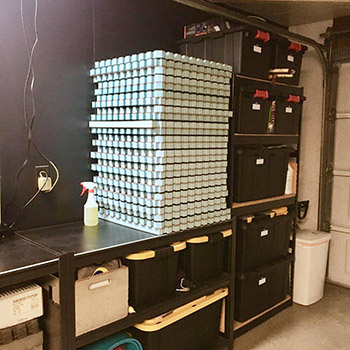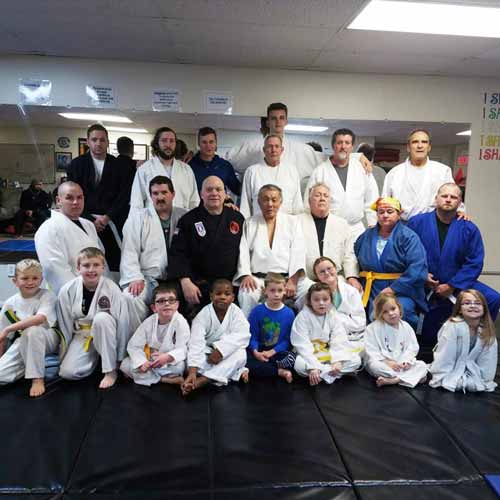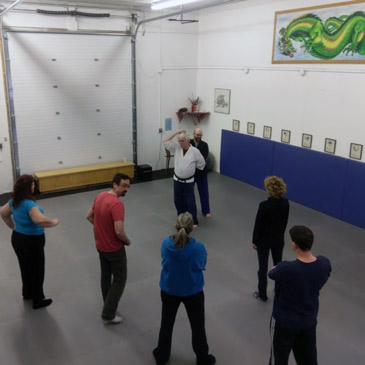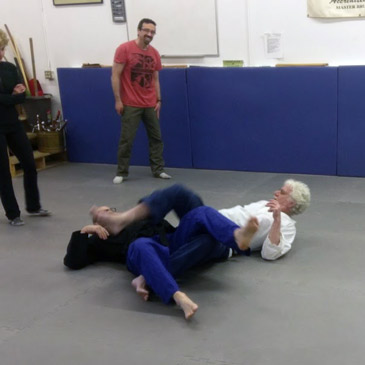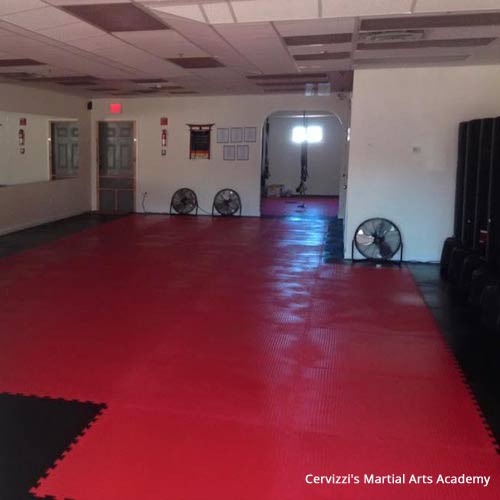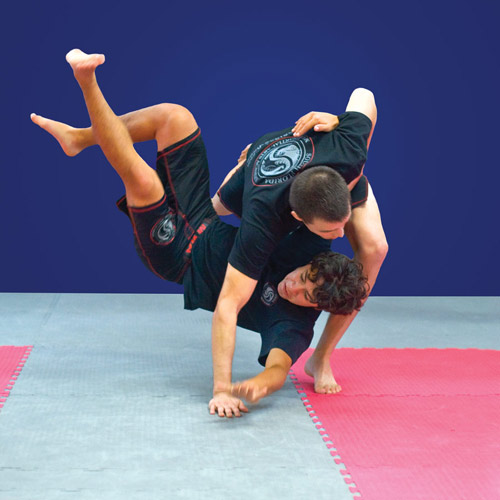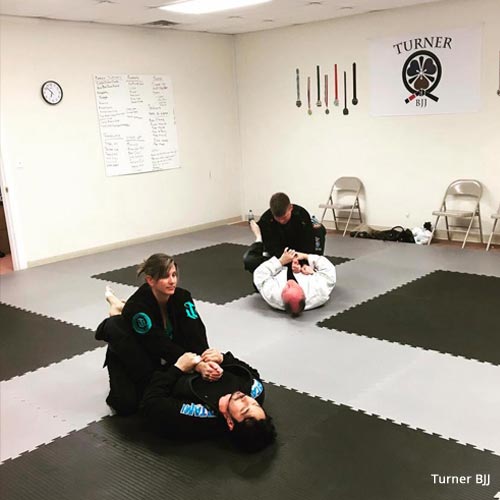 If you are considering transforming your home garage to create a martial arts training room or school, Greatmats is your one stop shop for the best flooring solutions for this practice space. Trying to understand what type of flooring you need to accommodate your athletes while also being suitable for a garage martial arts gym may feel overwhelming, but it doesn't have to be. Here, we will explore some of the best martial arts training room flooring options that have worked well for many of our customers in their garage dojo setups.
Karate, Grappling & BJJ Interlocking Mats for Garage Martial Arts Gym Settings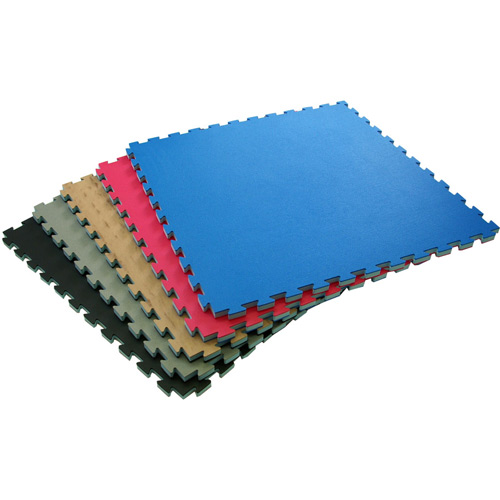 The Premium Martial Arts Karate Mat is a 1 inch thick puzzle mat that is 3.28 x 3.28 feet in size and weighs 8 pounds. It's a great diy flooring solution for a private or pro garage martial arts gym, as it is made of high density, closed cell EVA foam that prevents moisture absorption, odor, mold, and mildew. The mats are super easy to maneuver and extremely versatile. The 1-inch thickness offers ample padding while being firm enough to prevent injury from sinking too far into the mat. The smooth surface finish accommodates bare feet or soft shoes and allows for quick and expressive movements practiced in martial arts.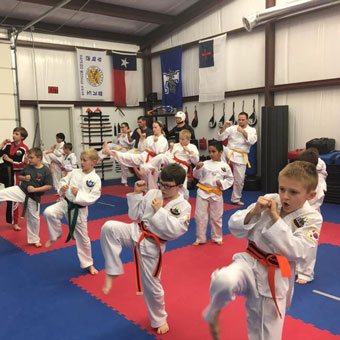 Master Chad Adams, owner of
Tang Soo Do Academy
in Texas has had his Martial Arts Karate Mats in his facility for 5 years now, and says they are durable and age well over time - even as they endure the constant dropping of a bag, weapons, equipment, etc . He also refers to them as soft, but not too soft, and he appreciates that they stay in place with the ability to do rolls, throws, and self defense on them. He has trained on everything from wood floors to carpet and traditional mats to budget mats, and he finds these to be a perfect fit of cushion, firmness and impact absorption. He feels the value matches, if not exceeds, the price tag.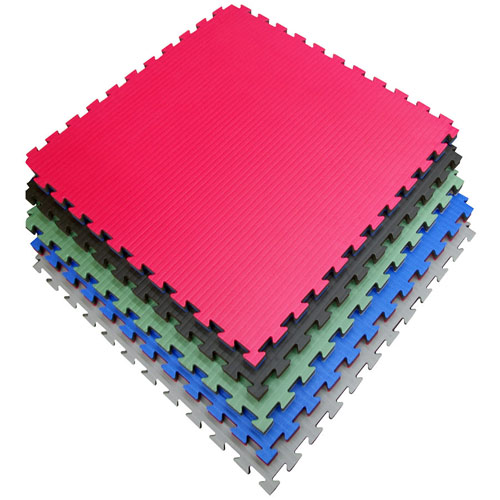 Grappling MMA Mats are also among the best solutions for a garage martial arts gym, as they are waterproof for easy disinfecting and cleaning, and they will not absorb moisture. This helps to keep mold, mildew, and odors away. The 3.28x3.28 and 1.5 inch thick mats are good for any martial arts training room because of the safety and comfort features they offer, such as a 4 foot ASTM fall height rating. This makes it a perfect mat to use for ground work or takedowns as they will protect from injuries. They are suitable and firm enough for stand up techniques, as well, and they will not separate unintentionally - even in intense scenarios. These high quality grappling mats are perfect for ground work and takedowns.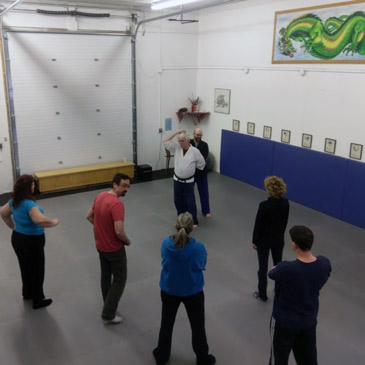 Bruce Bibee of the Kung Foo San Soo Center in Anchorage, Alaska
has had fabulous luck with the Grappling MMA mats. He outfitted his garage martial arts gym with these mats and notes that they are the only mats he has ever found to work for stand-up, taking hard falls, and working on the ground. He and his students find them to be rigid enough to stand up with the ability to lessen the impact of a hard fall without the worry of getting hurt. This really gives students the confidence they need to master skills - without being nervous about the falls and takedowns.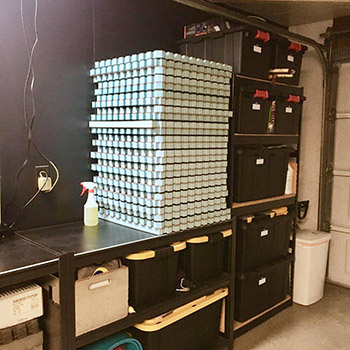 Home BJJ Mats are also superior grappling mats that can be used in a garage or other martial arts training room. They boast many of the same features as the Grappling MMA Mats, like their 1.5 inch thickness. These, however, are a bit smaller - 2x2 feet each, where the Grappling Mats are 3.28x3.28 feet. They are very strong and durable, and are suitable for a home or pro studio. Like the Grappling Mats, they are firm enough for stand up training, but they are still flexible enough to provide cushioning. They won't cause burns and scrapes, and they, too, are waterproof with a design that allows them to hold tightly together. They are also a great portable option, being sized for easy storage.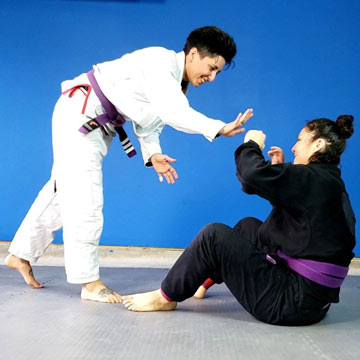 Alyssa Cantu of Grind House Fitness in Houston, Texas
chose the Home BJJ Mats for her martial arts training room's MMA cage and also in her home garage martial arts gym that she uses to teach online Zoom classes. Because her home is in Texas, she was concerned about what the heat and humidity may do to the mats. However, she notes their high quality and their ability to endure pretty much anything the garage delivers. In her facility's cage, she appreciates the high quality and grooved texture - allowing for some grip - even when wet or full of sweat.
Aside from the Home BJJ Mats, Cantu also installed a 700 square foot mat consisting of 2 Inch Thick Foam Rolls.
Foam Rolls for Garage Martial Arts Training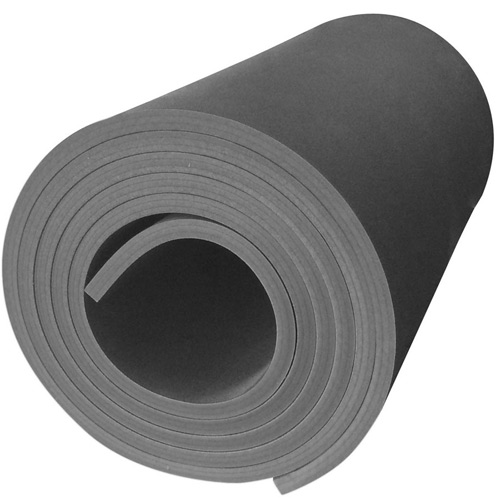 The 2 Inch Thick Foam Rolls used by Cantu of Grind House Fitness in Houston provide a superior cushioned base that offers rebound, cushion, and shock absorption. They are made of polyethylene cross-linked foam, and each one provides 252 square feet of coverage. Each one has a density rating of 2 pounds per cubic yard, and each mat roll weighs 95 pounds. The foam does need to be covered, so Cantu stretched tarp over the rolls, providing the perfect finished floor for Jiu Jitsu, Muay Thai and MMA classes with a safe space to practice takedowns and throws.
There are other thicknesses of foam rolls offered, such as the 1.25-Inch Thick Foam Flooring Roll, which is a lighter and more manageable option. It does offer less cushioning for your athletes using your martial arts training room, though. Each one of these has a coverage area of 252 square feet and weighs 65 pounds. You do have the ability to cut the foam to fit smaller spaces, which comes in handy if trying to cover a garage martial arts gym.
Workout Mats for Garage Martial Arts Gyms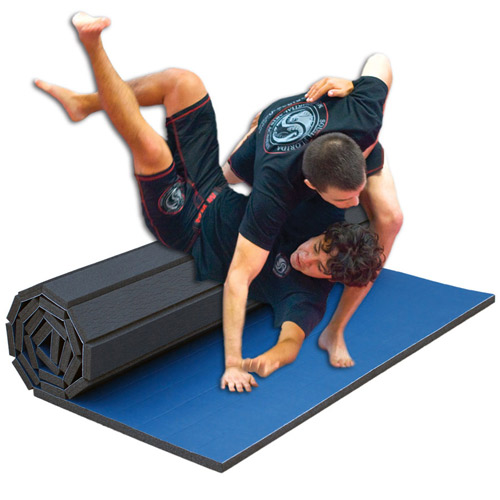 Roll-Out Wrestling Mats are a great option to have on hand in a martial arts training room. They can be quickly and easily rolled out when needed, and they will resist curling or rolling back once rolled out flat! They feature a vinyl top in a smooth surface and are made of durable PE foam material, making them suitable for a variety of martial arts. They work well with any type of shoes and are 5x10 feet in size and 1.25 inches thick.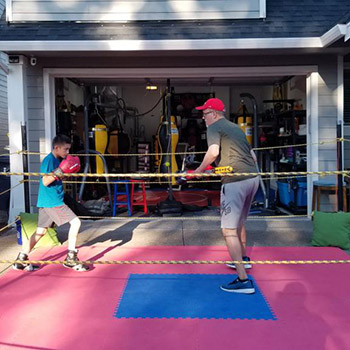 The Home Sport & Play Mat can be used in a martial arts training room by those practicing mixed martial arts, taekwondo, hapkido, karate, muay thai or krav maga. They offer durability, versatility, and accommodate athletic shoes. These are great for a martial arts garage gym, as they are made of roughly ¾-inch thick EVA foam, are waterproof, stain resistant and scuff resistant and have anti-fatigue properties, taking pressure off of your athlete's joints. They absorb shock extremely well and have a firmness that allows for quick and easy movement.
Gym Mats for Garage Martial Arts Gym Settings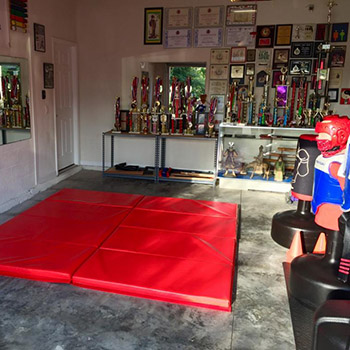 4x8 Foot Gym Mats are among the most popular for any martial arts training room because of their versatility, durability, portability, and ease of maintenance. They have a 2 inch thickness and tough 18 oz. vinyl cover, double stitched seams, and 2 inch wide connector strips. They are lead free and 6P compliant with hook and loop connectors on all 4 sides. They have a smooth surface making them a comfortable option to use with bare feet. If students are practicing martial arts where they will be falling to the ground, having a thicker pad or mat below helps boost confidence and minimize fear. Because these are easy to move around, they can be placed exactly where they're needed to deliver the most personal protection.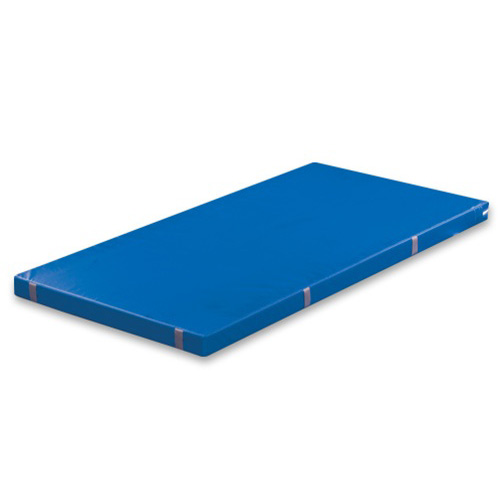 Martial Arts Crash Mats are great to have on hand in a garage or other martial arts training room to use when students are learning and practicing new skills. They are designed to provide opportunities for safer throws and are versatile enough to use in any martial arts practice. They are 4x8 and 4 inches thick, and feature polyurethane foam with an 18 oz. coated polyester surface. They are available in single fold and bi-folding styles, and there are web handles on all sides of them.
Greatmats - For Garage Martial Arts Gym & Martial Arts Training Room Mats and Flooring
Mats are a key element of fight and skill training in all types of martial arts disciplines, as a traditional or standard floor will not provide the level of protection desired and needed by a trainer and student when practicing hand-to-hand combat techniques. Greatmats carries the best selection of martial arts mats, with different lengths, thicknesses, and systems to choose from.
Whether looking for a personal mat to use to practice with a dummy, or if you're looking to outfit a garage martial arts gym for multiple classes and students, any of the options highlighted here will look and perform well. With safety, comfort, durability, and quality in mind, any of the mat options would be an excellent choice, and you can be confident in the longevity and dependability of your investment when you choose mats and flooring from Greatmats.
If you want more information or details, the Greatmats' customer service team is readily available to answer any questions you have and to assist you when you're ready to outfit your garage martial arts gym with mats and flooring.