MMA Puzzle Mats and Rolls - Grind House Fitness Testimonial
By Brett Hart Created: May, 2020 - Modified: May, 2020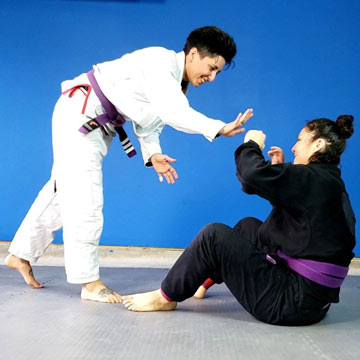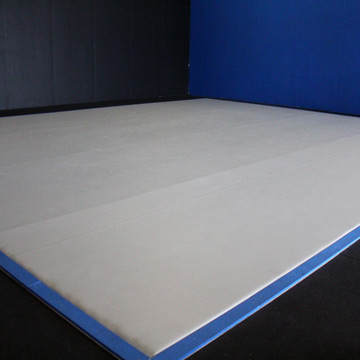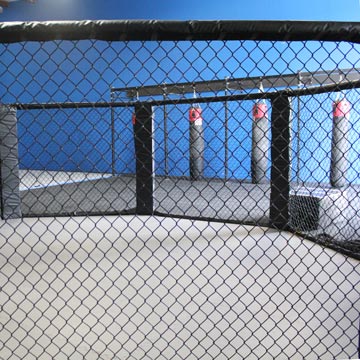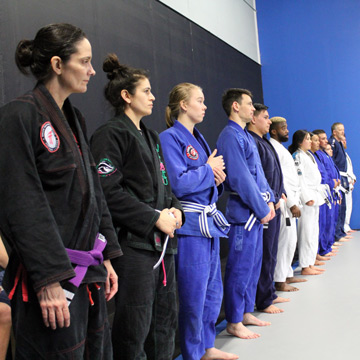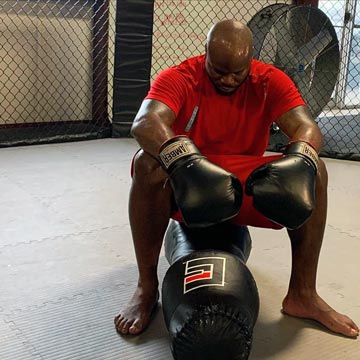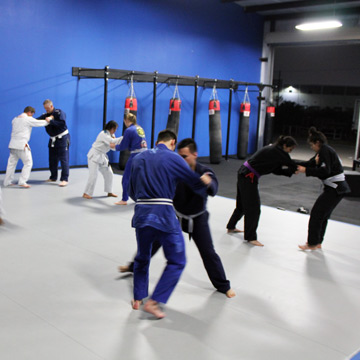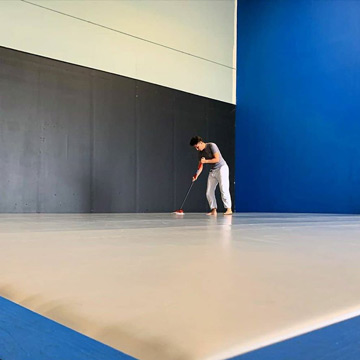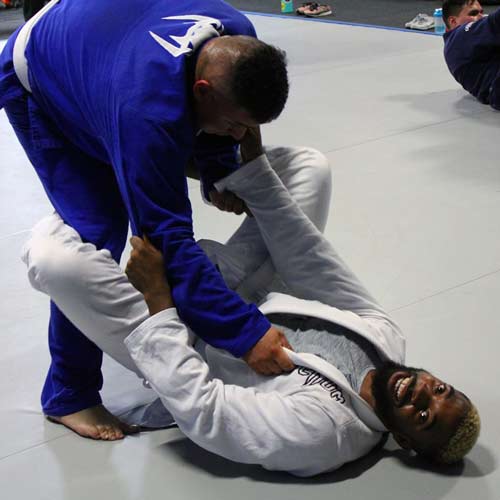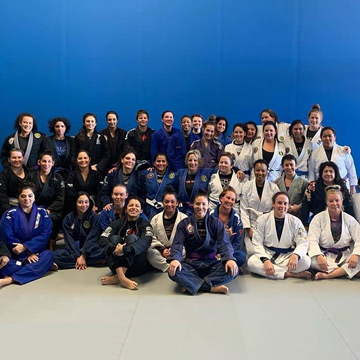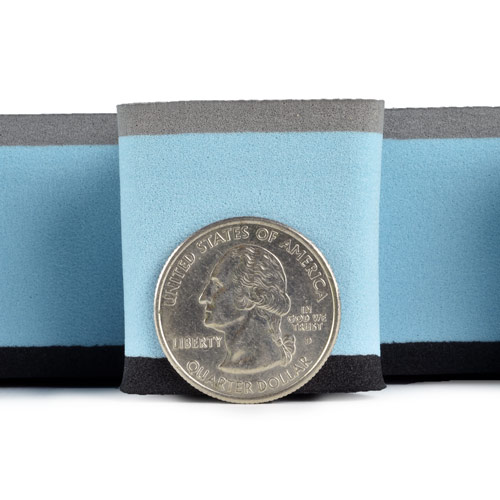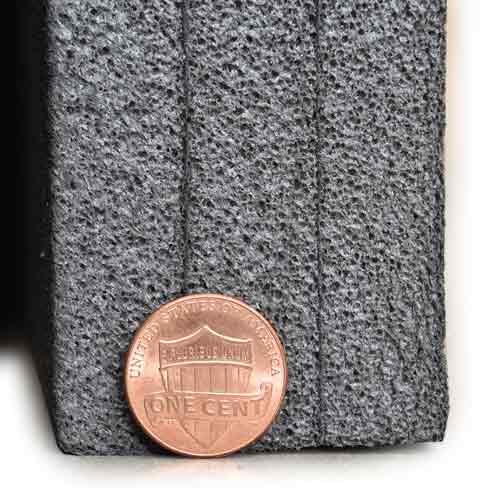 A former competitive MMA fighter and current coach/co-owner of Grind House Fitness in Houston, Texas, Alyssa Cantu knows a thing or two about martial arts and fitness.
After stepping back a bit from competing in 2014 to focus on building her business, which was opened that same year, Alyssa and co-owner Dusty Gibson developed Grind House Fitness into a premiere fitness and MMA facility.
Among its most notable clients is fifth-ranked UFC Heavyweight Derrick "The Black Beast" Lewis - who Alyssa coaches in strength and conditioning. In addition to Lewis, Grind House worked with Texas state record holding weightlifters, national weightlifters and families who just enjoy working out together.
"We are known for being a 'Fitness For All' facility, and we stay true to that," Alyssa said, noting that Grind House's programs include CrossFit, Olympic weightlifting, powerlifting, strongman, yoga, sports performance and MMA.
"I actively compete in Jiu Jitsu and continue to train with my coach, Kru Bob Perez in MMA. When we opened Grind House, I had this vision of having a facility where fighters could come and have everything they need under one roof. I always wanted to bridge the gap between the fitness and fighting industries.
"Fast forward 5 years later and on an average day you might see a UFC fighter, a BJJ white belt, and a teacher in the same area working out and training. I think I bring a different mindset to the table when it comes to training for competitions, but I also enjoy bringing Jiu Jitsu and MMA to people who otherwise would have never stepped foot into a MMA class."
Foam Rolls for Martial Arts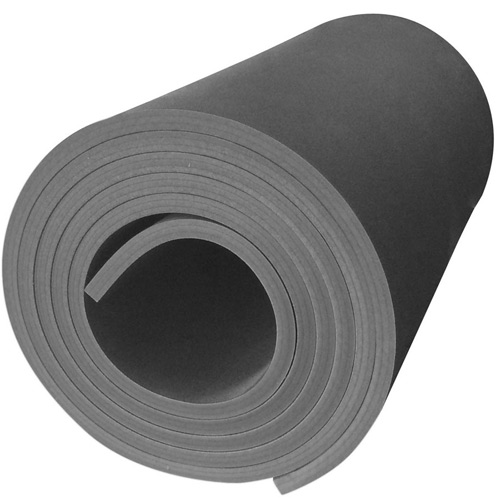 In April of 2019, Grind House installed a 700 square foot mat consisting of Greatmats 2 inch thick Foam Rolls, which they stretched a tarp over for a finished surface on which they could run Jiu Jitsu, Muay Thai and MMA classes.
"We went with the 2-inch foam so that we could practice takedowns and throws," Alyssa said. "This product does not disappoint!"
MMA Puzzle Mats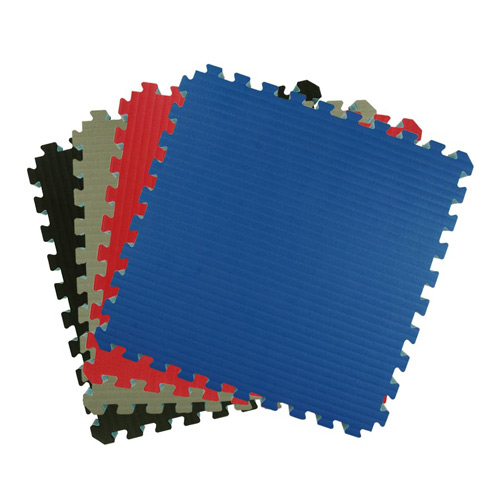 By September the same year, they were ready to equip their cage with Greatmats Home MMA mats.
"We really wanted a good quality puzzle mat for our cage," Alyssa said. "It was affordable, and great quality! We also liked the grooves on the puzzle pieces. Whenever the mats get full of sweat, we are still able to have a grip on the mat instead of just slipping and sliding everywhere."
When the 2020 COVID-19 quarantine took effect, Alyssa used 25 of the puzzle mats to create a garage dojo where she and her wife can teach online classes through Zoom for Grind House - and as fill in instructors for women-only classes to help Head Professor Travis Tooke.
"We love Jiu Jitsu, and MMA/Fitness is my whole entire life," Alyssa says. "I was worried about the mats being in the garage because we live in Texas and it gets very hot and humid. We haven't had any issues with the quality of mat. We use them every single day!"
Alyssa Cantu
Grind House Fitness
Houston TX 77065