What Are The Best Roof Pavers?
By Lisa Hobbie Created: February, 2021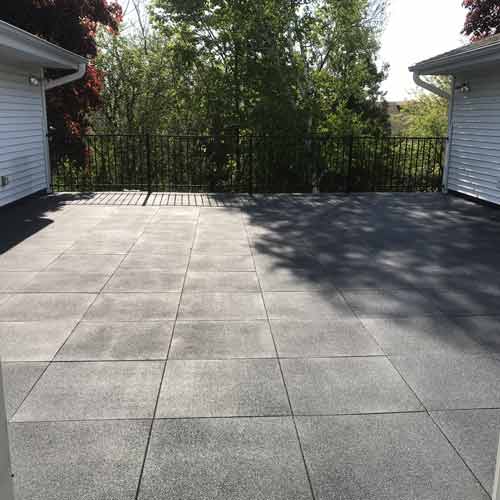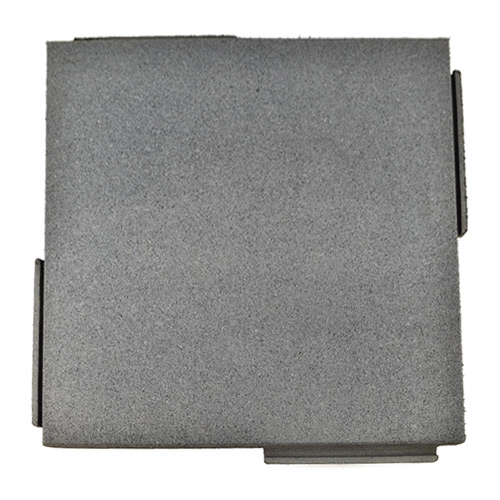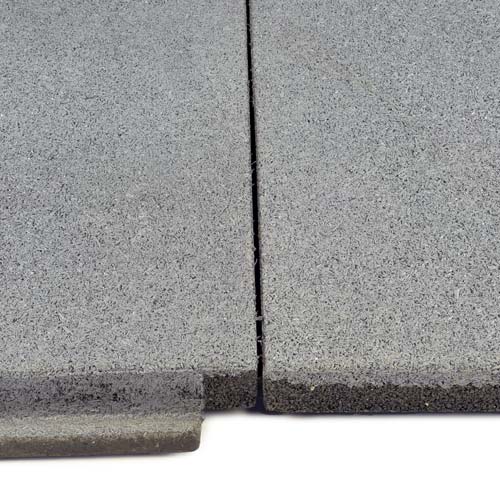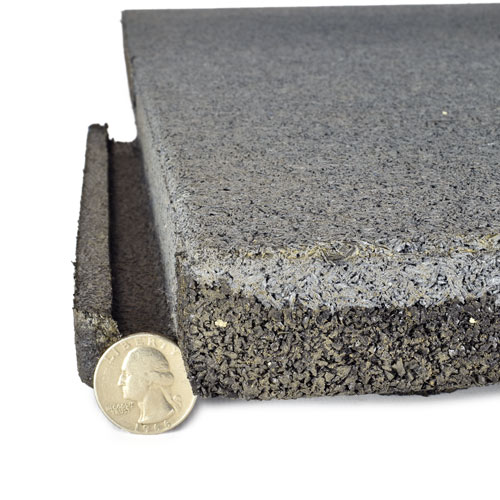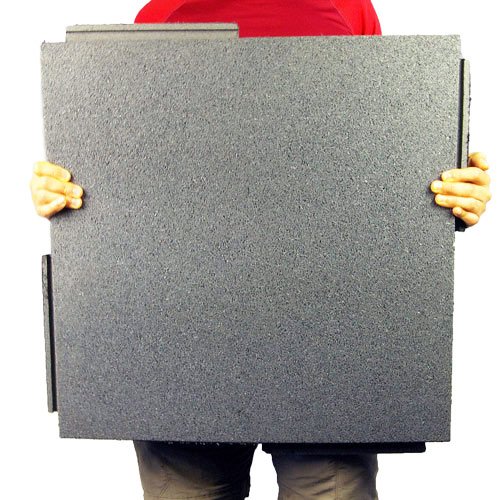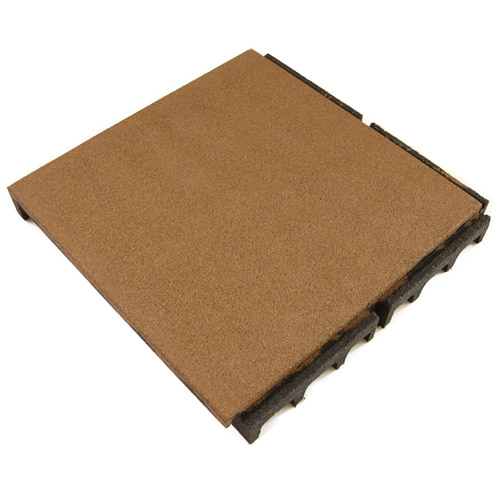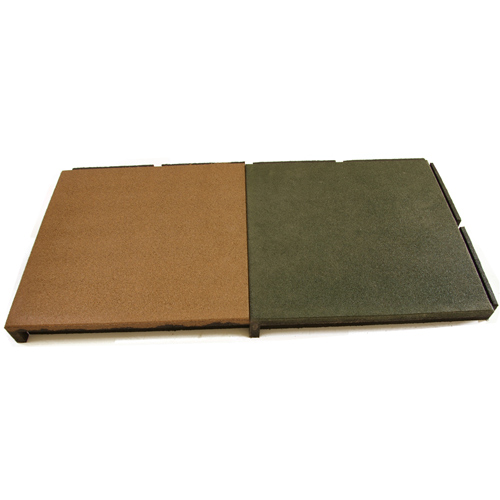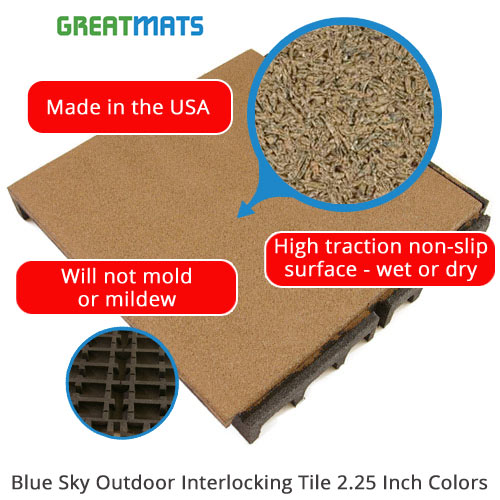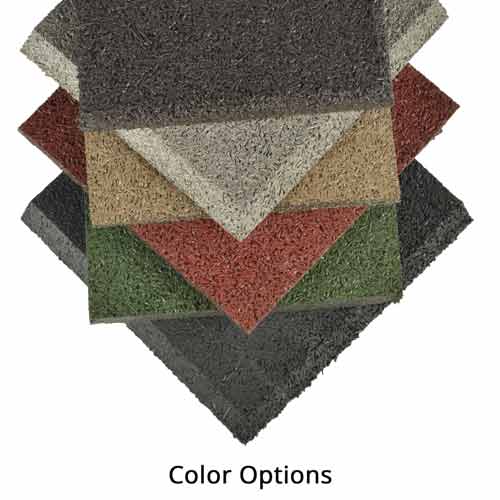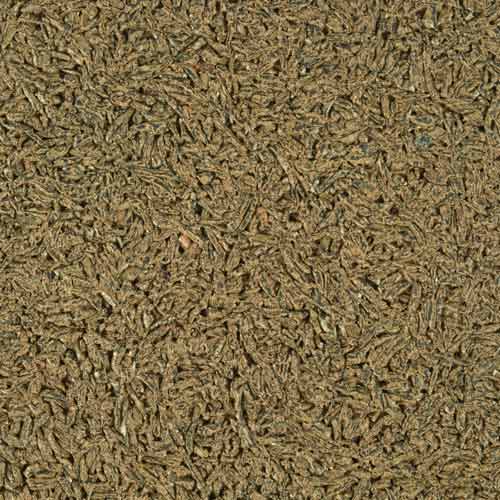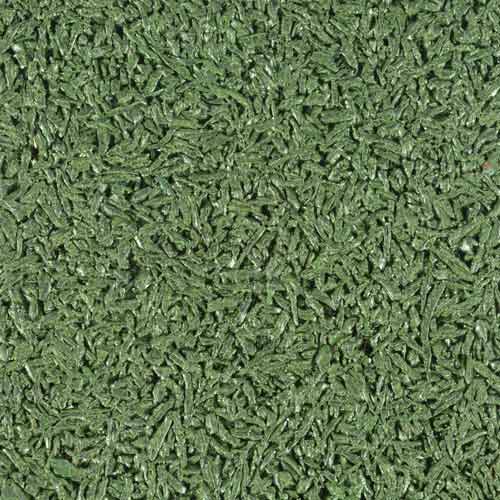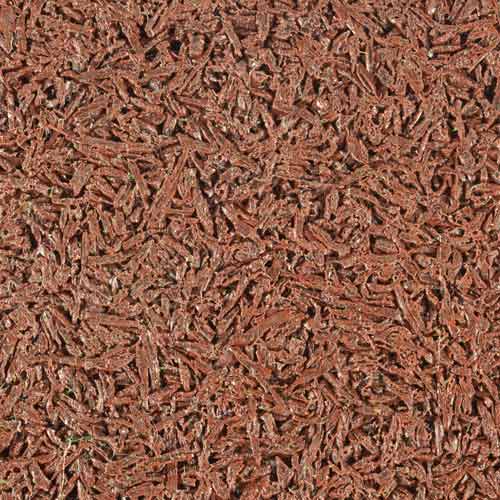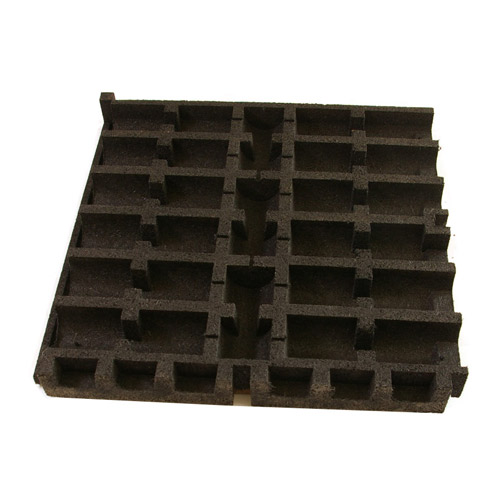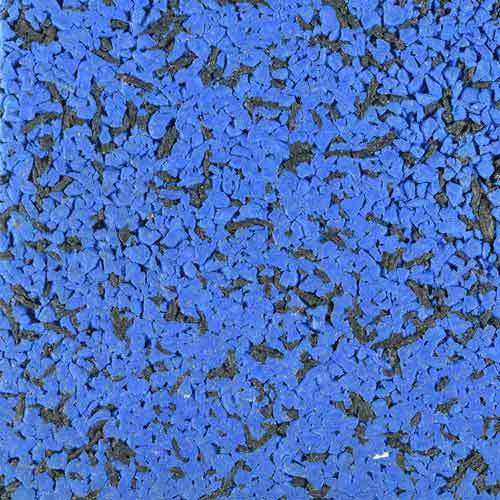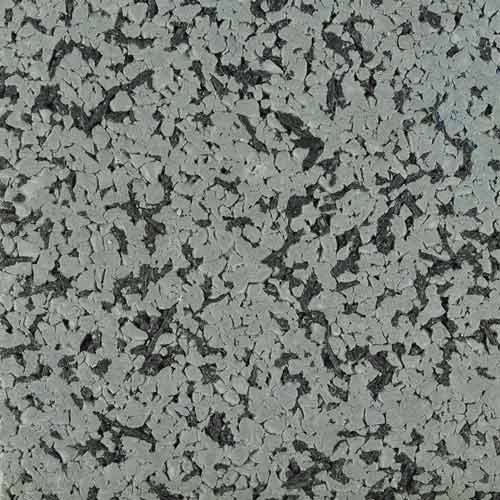 A roof paver system is one of the most common and popular roofing solutions for home and commercial settings. They provide protection for a
roof
from weather elements, and they add some functional design and aesthetic appeal to the overall look of a house or building. Most products that make up a roof paver system can be used for different applications - like outdoor playgrounds, patios, decks, and flat roofs. They combine durability, performance, and protection, as well as a level and safe footing.
The best roof paver systems at Greatmats range in pricing from around $8 per square foot to $15 per square foot. Among the best roof pavers on the market are the following 4 products at Greatmats:
There are many different types and brands of roof pavers at Greatmats, with Sterling and Blue Sky being top notch. We'll highlight two of each that make up a superior roof paver system that would look and perform well for years.
Sterling Roof Paver System Products
Sterling roof pavers are suitable for countless applications. Prior to thinking about the
install process
, it's important to prepare the sub-surface, which would ideally be properly cured concrete, asphalt, or other leveled and compacted sub base of 4 to 8 inches of aggregate.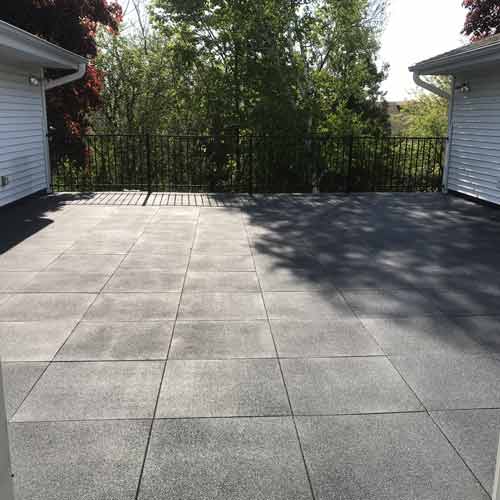 The 2 inch Sterling Rooftop Tile is commercial grade, interlocking rubber tile product with border edging. It's designed to allow water drainage under the tiles, making it one of the best outdoor rubber roof pavers available anywhere. Made from recycled rubber buffings or crumb rubber from automotive tires, it's even a green, eco-friendly product that contributes to LEED points.
Installing this paver system can be done without gluing them down, as they are simply glued to each other at their interlocking taps. The resulting surface is one that can hold patio furniture, endure foot traffic, and provide for a living space. This makes the product ideal for
commercial installations
, such as condos or office buildings. It is extremely durable, non absorbent, and aside from gray, is available in black, terra cotta, green, blue, and brown with matching colored corner ramps and borders.
The high quality manufacturing process that creates this product is second to none, which is why countless consumers have installed it for patio flooring, rooftop flooring, golf courses, deck surfaces, outdoor flooring, and more. Each tile is 2 feet by 2 feet, providing 4 square feet of coverage. They are also 2 inches thick. This product features a Shore A 60 hardness and a smooth flat finish. When it's time to
clean the roof pavers
, just use hot water and a neutral pH cleaner, or, simply hose it off.
This paver system carries a limited lifetime warranty. The gray, terra cotta, green, brown, and
blue tiles
are all approximately $34 each, which equates to roughly $8.50 per square foot. The black tiles are approximately $30 each, which equate to roughly $7.50 per square foot.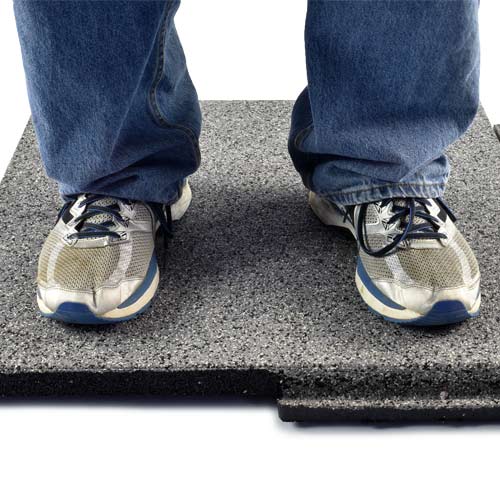 The Sterling Rooftop Tile 50% Premium Colors are roof pavers that also make up one of the best outdoor rubber surface systems. Like the other Sterling tiles, these are also 2 feet by 2 feet and 2 inches thick and are suitable for use as pavers on patios, terraces, and roofs, and they are used as patio flooring, rooftop flooring, golf course decking, deck surfaces, outdoor flooring, and more. They can be used as an overlayment for built-up and single ply
membrane roofing systems
, for residential and commercial settings.
These Sterling tiles feature the same interlocking technology as the others, and they are very resilient and with 50 percent TPV color diversity. They are available in gray/dark gray, gray/brown, gray/terra cotta, gray/green, gray/blue, gray/beige, gray/orange, and gray/yellow brown. They will not be damaged by freezing temps or extreme sunlight. They weigh 24 pounds each, and they will lay flat over time. They provide a slip resistant surface and add a layer of comfort to concrete patios.
Just like the other Sterling product, this paver system carries a limited lifetime warranty. They cost about $46 per tile, which equates to roughly $11.50 per square foot of coverage.
Blue Sky Paver System Products
The Blue Sky Paver System options are made in the USA for outdoor flat roof deck applications and
playground installations
. They combine beauty, functionality, and ease of installation. They can be installed over any flat, firm surface - even fragile waterproof roof membranes. They are designed to allow water to freely flow underneath them.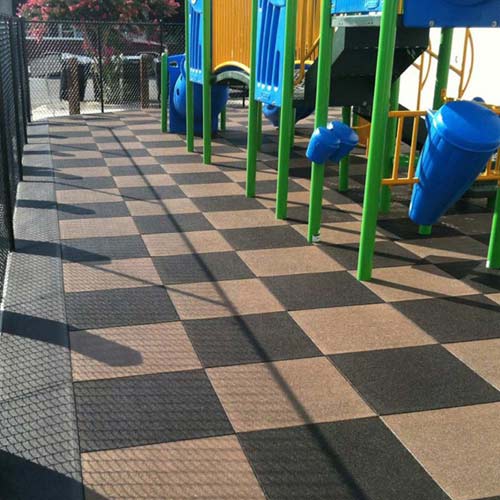 Blue Sky Outdoor Interlocking Tile is perfect for a rooftop or playground area that is large or small. It provides a high traction, non-slip surface that has an ASTM F1292
fall height
rating. It is also approved by the CPSC and is mold and mildew resistant. Each individual tile is tested for performance and for structural integrity, ensuring you receive the best and highest performing roof pavers out there.
Each of the roof pavers weighs 27 pounds and measures 2 feet by 2 feet with 2.25 inches of thickness. They will not absorb water or freeze, making them suitable for all weather conditions. Although not necessarily lightweight, they are easy to install with a glue down application process. They have ADA compliant border edging and ramps available.
This Blue Sky rubber roof paver system is aesthetically pleasing and easy to maintain. As long as proper maintenance is practiced, the longevity and appearance of the product will remain strong from decades. Each spring, the pavers should be vacuumed and scrubbed, and a bi-annual cleaning with a hose, spray nozzle, and diluted detergent is recommended. It's also a good idea to deep clean the product, as necessary.
This paver system creates a compression molding in the top surface of the tiles that creates a higher density than competing products have. Each of these tiles will cost about $32, which equates to roughly $8 per square foot of coverage. These roof pavers carry a 5 year limited warranty.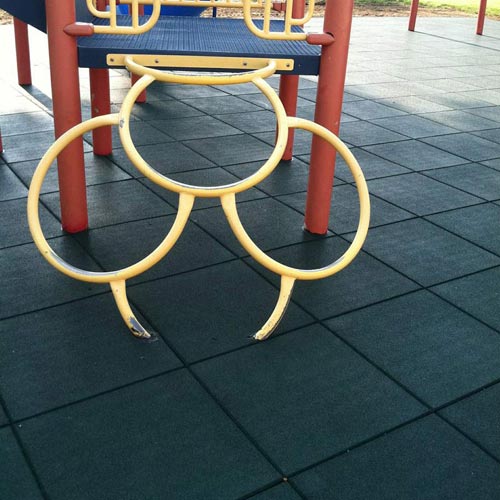 Blue Sky Outdoor Interlocking Tile 2.25 Inch 90/10 EPDM is the best of the best in terms of color and style in roof pavers. This paver system features an underside design that allows air and water flow, and it has a 4 foot fall height rating. It features a full, glue down installation with ADA compliant border and corner edging available.
This product is a superior alternative for safety surfacing that meets and exceeds ASTM and CPSC guidelines. The tiles resist fading, and they will not mold or mildew. They go under a strict review by weight, temperature, thickness, and dimension, and they are individually tested for performance and structural integrity, ensuring you receive the highest performing product. They are made using the highest quality materials and featuring the best locking design technology. They are attractive and offer a great way to repair and maintain high traffic areas with EPDM colors you can be creative with, like blue, gray, and tan.
Suitable for roof deck tops, playground floors, park surfaces, and school safety surfaces, these roof pavers are made from recycled rubber buffings or crumb rubber from reground automotive tires. Normal use may cause some color to rub off, which is normal when you choose this product family type. To clean the tile, just hose it off with water as needed. These tiles cost roughly $60 each, which equates to $15 per square foot of coverage. The product carries a 5 year limited warranty.
Greatmats - For Roof Paver System Products And Roof Pavers!
If you have been thinking about a roofing, playground or decking project, one of the roof pavers highlighted would be a great rubber paver system solution to choose. Hopefully, the details provided on each of the products has given you enough information to make your decision. However, if you're curious about the other options available, or have questions about the featured products, you can reach out to the friendly Greatmats' staff.
Greatmats does offer many other roof decking options as well, including faux grass, other heavy duty rubber roof tiles, and plastic flow-through deck flooring tiles. Many of the products have built-in pedestals and can be installed directly on a flat surface, such as concrete, block, or even wood.
Any of the paver system or roofing options are excellent alternatives to a standard wood or
concrete decking
, and they would create an amazing, low-maintenance space without forcing you to spend a fortune.
Exploring your roofing options and ideas may feel overwhelming. If so, allow Greatmats to go to work for you! With the many attractive, comfortable, and safe paver and decking options to choose from with products to suit any design preference or budget, the team at Greatmats will help you find the flooring option that is perfect for your space!
No matter which product you decide on, you simply can't go wrong when you choose Greatmats!