The Pros and Cons of Rubber vs. Concrete Roof Tiles
By Brett Hart Created: July, 2017 - Modified: September, 2019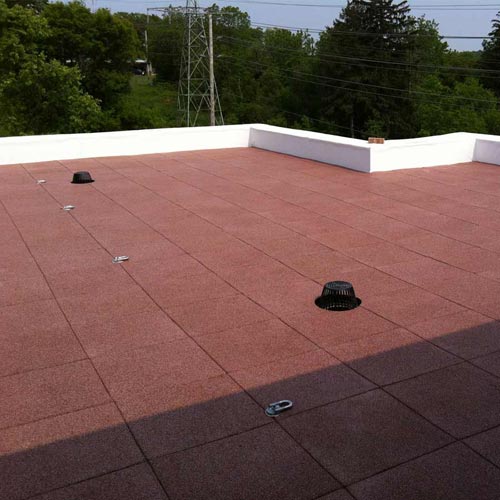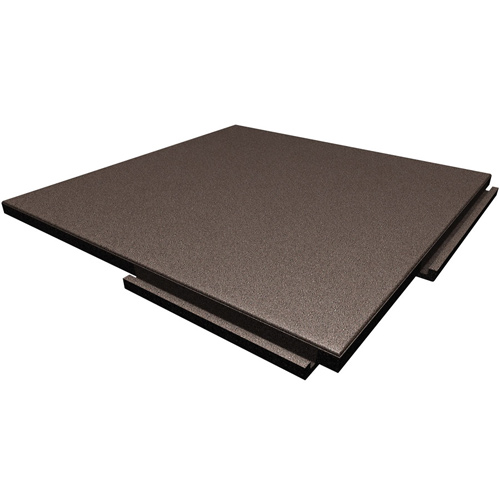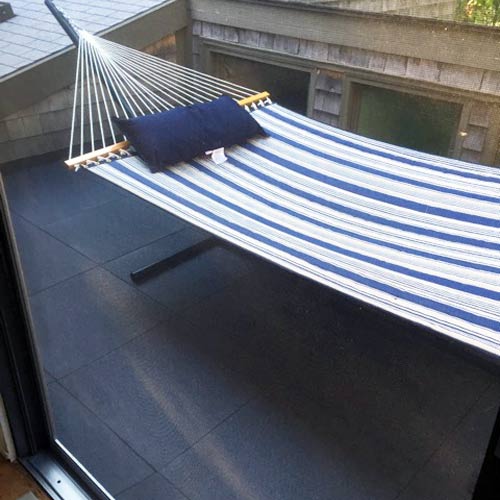 Roofing tiles date back to early Greek and Roman times, though their uses have evolved over the years. Originally made of heavy fired clay and installed using an overlapping pattern to keep water out of buildings, roofing tiles' and pavers' popularity expanded drastically in the 14th century due to their fire resistance capabilities. With the introduction of new materials, such as concrete and rubber, roof tiles and pavers have come a long ways in price, design and versatility.
There are several advantages to using a roof paver system on your flat room. Usually manufactured in 2x2 feet squares, roof pavers are easy to transport and install. They also provide a simple solution to wear and tear problems, as you can simple replace any damaged tile without the need to disturb the rest of the roofing surface. All roofing tile and paver systems are designed to allow for drainage beneath the tiles. Roof pavers can be easily uplifted to access the underlying roof surface for maintenance and/or repairs.
While roof pavers and tiles can be made of a variety of materials, - including fired clay, porcelain, stone and plastic - rubber and concrete are by far the most popular and versatile options for usable outdoor extensions of your home and/or business.
Here, we'll compare rubber and concrete roof pavers.
Rubber roof pavers
The most economical roof paver material is ethylene propylene diene monomer (EPDM) rubber - known for its heat, ozone and extreme weather resistance. Often made with recycled rubber, these tiles are one of the ''greenest'' choices on the market. They not only take less energy to produce than most other roofing materials but provide the dual benefit of insulating and heat reflecting properties, saving the owner money on both heating and cooling costs. To top if off, rubber pavers can last from 30 years to upwards of 50 years. They are not susceptible to UV, wind or hail damage, and are 100% recyclable at the end of their lives.
Rubber pavers are typically made with built-in legs to provide proper clearance under the tile for drainage. Although rubber roof tiles can come in varying thicknesses, they are still relatively lightweight, making them more suitable for roof structures without extra support. Rubber pavers are often connected using interlocking designs or secured to each other using caulk to prevent wind uplift. EPDM rubber pavers do not freeze or crack and are non absorbent, so they will not mold or mildew. The textured rubber material provides a high-traction surface that can also absorb the shock of a fall, preventing injury to a person and/or damage to the surface below the tile. EPDM rubber will also shift with the existing structure as it settles, preventing cracks and leaks that may form with some other roofing materials.
Concrete roof tiles
Concrete roof pavers come in a wide variety of colors, styles and finishes giving you options for a natural appearance. Also durable, concrete pavers should last approximately 30 years. Concrete roof tiles and pavers, however, are approximately double the price and weight of rubber roof pavers and require small pedestals under them to allow for draining. Due to the extra weight, structural support of the roof should be assessed before installation.
While both rubber and concrete roof pavers and tiles provide excellent quality and durability with minimal maintenance, you'll get more bang for your buck going the rubber route.