How to Clean Rooftop Deck Flooring
By Lisa Hobbie Created: February, 2020 - Modified: August, 2023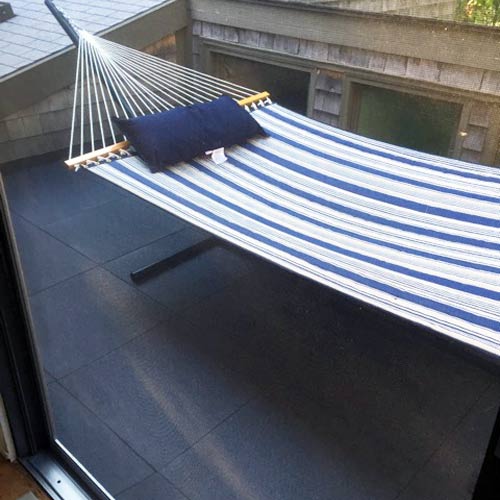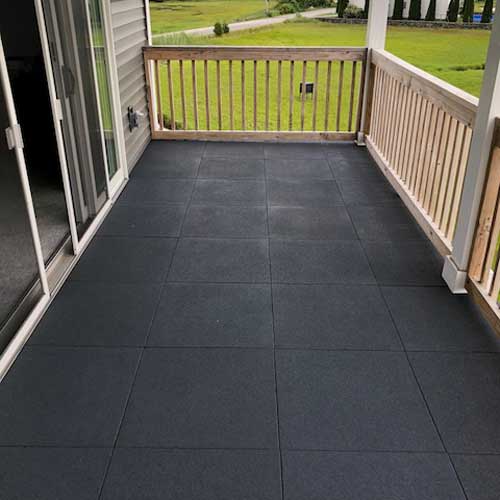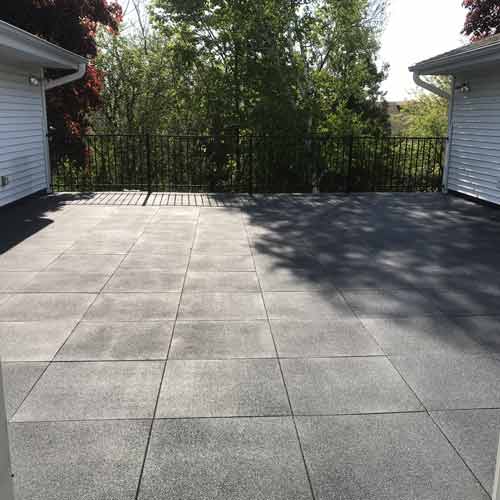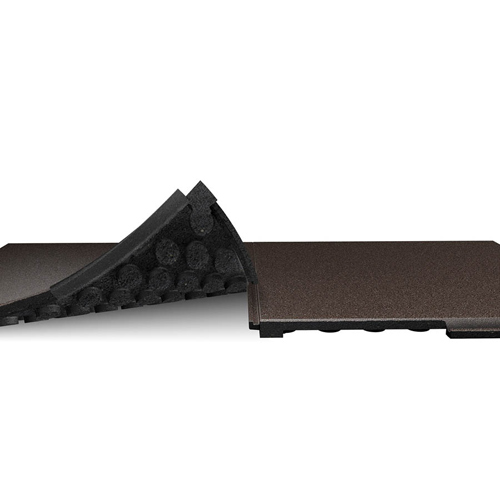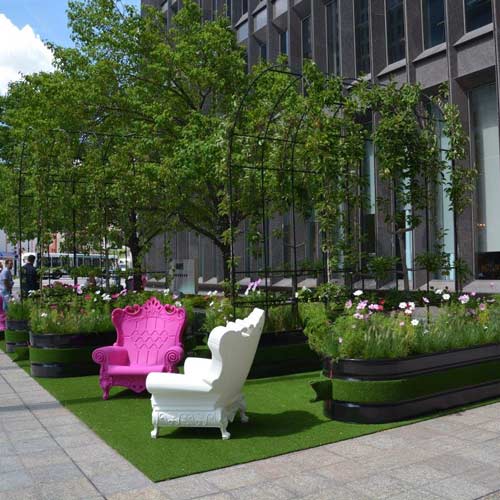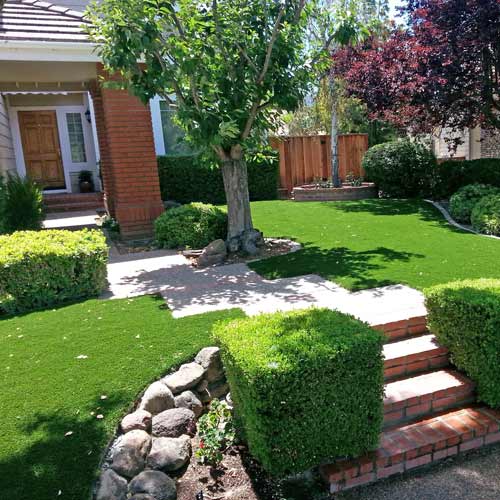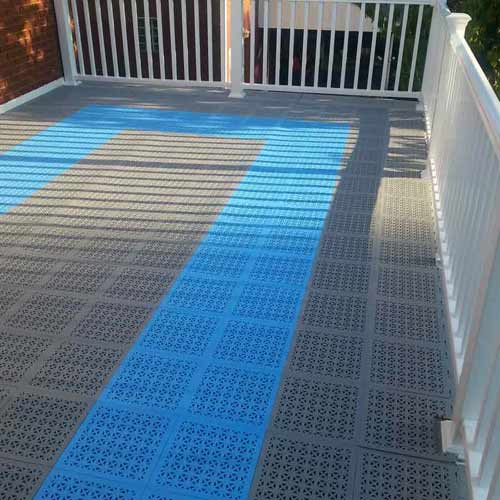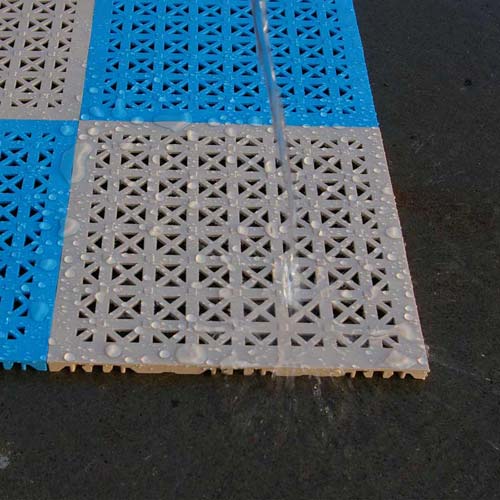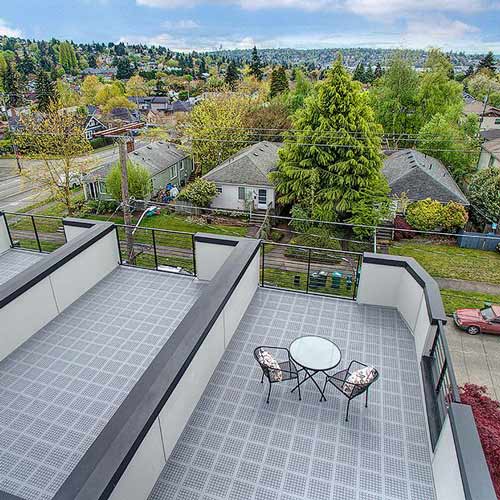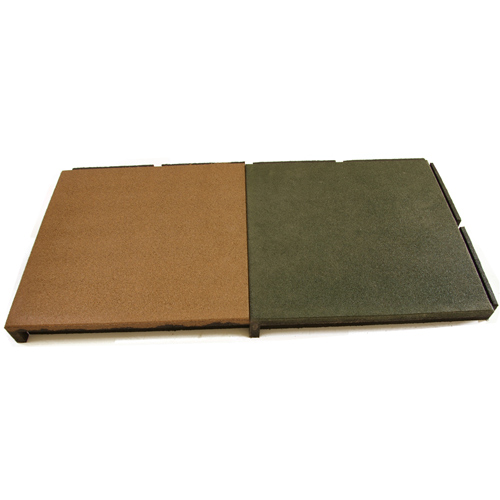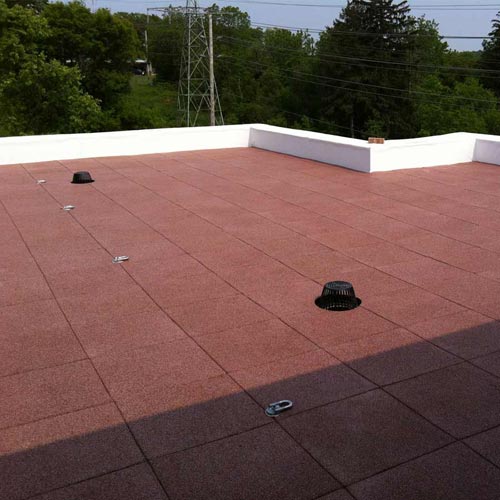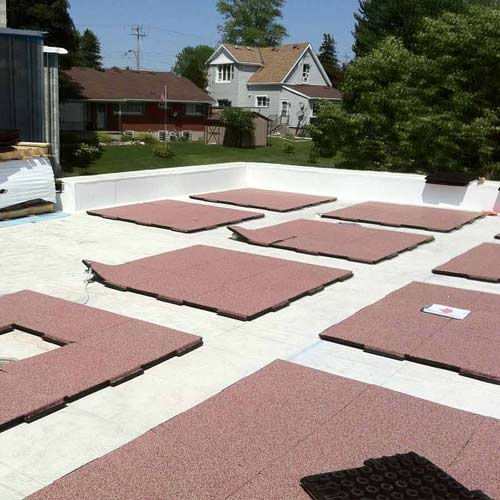 Have you worked with Greatmats to find the perfect rooftop deck flooring? 
Perhaps, you recently completed a stunning transformation of what once was a boring roof to a beautiful and useful rooftop patio?! Or, maybe you've completed the addition of a terrace or deck on your house with the help of Greatmats' products. Perhaps, you're still in the planning stages of your project and looking at ways to beautify your home! 
Whichever best describes the phase and stage of home enjoyment you're in, it may have crossed your mind that
you will need to clean and maintain your rooftop deck flooring
. If it hasn't; it should. To ensure you get the full life of your flooring, you'll want to take care of it as it was designed to be cared for.
The rooftop deck flooring options available at Greatmats are designed to handle the elements that the outdoors deliver, and they are made of materials considered to be low maintenance. Although many options are available, some of the more popular options are also the best, and they are relatively easy to clean.
Heavy Duty Rubber Roof Tiles & How to Clean Them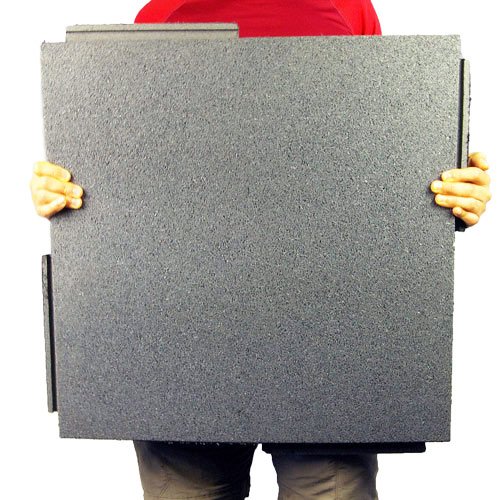 Rubber is one of the most durable materials out there, and rubber roof decking tiles are no different. 
Greatmats offers a 2 inch thick
Roof Top Tile
designed specifically to serve as a roof decking option that allows water to drain under the tiles. It is commercial quality and outdoor rated, and It is easily installed by using an attachment procedure that involves gluing the tiles to each other at the interlocking tabs. It is available in numerous colors and looks modern and crisp.
How to Clean 2" Sterling Rooftop Tiles:
To clean these tiles, simply sweep away any dirt or debris using a broom or brush. For regular cleaning, simply damp mop with hot water and a neutral Ph cleaner.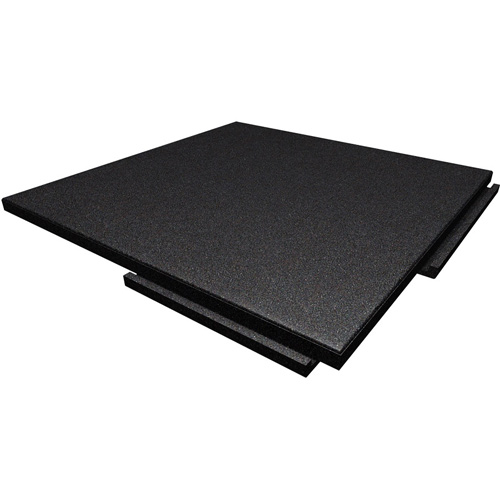 Another  popular option is the 2 x 2
Sterling Athletic Rubber Tile -1.25 Inch
. 
Although it was designed primarily for use in a gym, it is extremely versatile and suitable for indoor and outdoor installations. When used for rooftop deck flooring, it will provide a safe, sturdy, and water resistant flooring with excellent footing and traction. 
The manageably sized tiles allow you to cover a large area in a limited amount of time. Unlike some other interlocking style system options, this product finishes with precise, straight lines between each of the tiles, and the interlocking edges are hidden underneath. The result is a clean look and seamless feel. 
It also comes with a limited lifetime manufacturer's warranty, which means you will enjoy excellent value and quality for years. 
How to Clean 1.25" Sterling Rooftop Tiles:
You would clean this tile the same you would the 2 inch rooftop tile - with a hose and/or damp mop with hot water and neutral Ph cleaner.
Rooftop Faux Grass Flooring & How to Clean It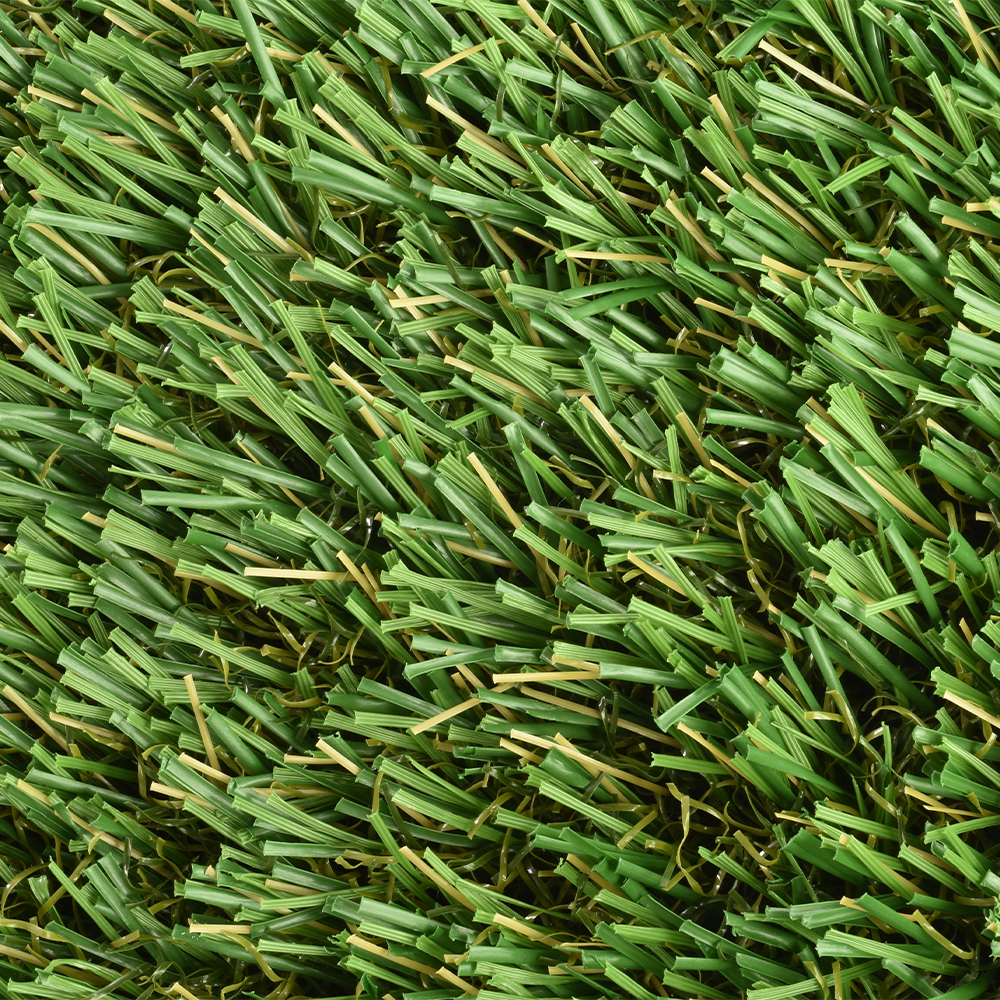 If you like the look and feel of a beautiful green space, but don't want the cost, maintenance, and upkeep required to keep a green space healthy and thriving, an artificial grass turf roll is a great rooftop deck flooring option. 
These resemble a natural lawn, but are very durable, easy to clean, and simple to maintain.
Countryside Artificial Turf
is one option offered at Greatmats that is made in the USA from high quality materials that will perform well for years - offering a 15-year limited warranty. The polyethylene/polypropylene plastic material used creates a look and feel of individual blades of grass, and the UV treatment it has prevents fading and discoloration from outdoor weather conditions. 
How to Clean Artificial Turf Rooftop Flooring:
To keep the turf looking its best, a hose can be used to rinse it with water to keep away pollen or dust, and any solid debris can simply be picked up and disposed of. A sponge mop and diluted household detergent can also be used to spot scrub any soiled area, or, a solution of distilled vinegar and water can also be used to wash the turf.
Plastic Flow-Through Rooftop Tiles & How to Clean Them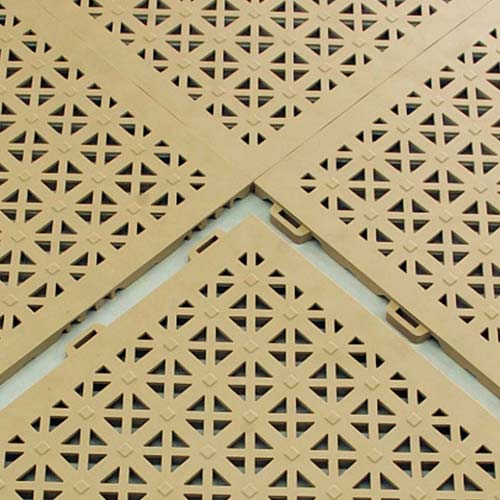 If finding a roof decking that allows for premium drainage is your priority, plastic perforated tiles are the best option. Take
StayLock Perforated Tiles
, for instance. They are made from super durable PVC material, which provides anti-fatigue benefits and maintain traction and comfort - even when barefoot or when the surface is wet. The roof decking tiles are connected with a loop-and-tab system that will not loosen or separate. 
Maybe you aren't looking at installing a new deck, but rather, looking for options to update an existing deck. If you find yourself looking at a structurally safe deck that has lost its luster, simply installing these deck tiles on top of the existing wood or concrete will provide a fast means of fixing the problem with far less effort and cost versus sanding, staining or restoring wood or concrete. They also provide a level of comfort and traction that wood and concrete simply cannot. 
These tiles are made in the USA, come in a variety of colors, are waterproof. 
How to Clean Plastic Rooftop Deck Tiles:
To clean, these tiles can be damp mopped with a common household floor cleaner, just make sure to avoid using bleach. 
If you want high quality at an affordable price, these are a great option!
Outdoor Interlocking Rooftop Tiles & How to Clean Them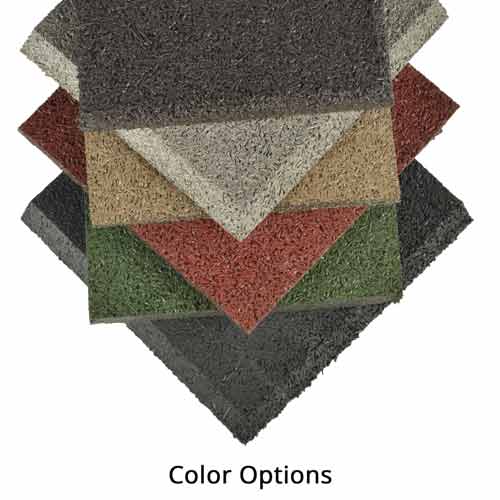 A rooftop deck flooring option that is ADA compliant, rated for falls, approved by the CPSC, and mold and mildew resistant is the
Blue Sky Outdoor Interlocking Tile
. This tile is made in the USA and provides a high traction, non-slip surface when it is wet or dry. Specifically designed for an outdoor flat roof deck or playground, these tiles resemble pavers with the durability and water dispersion of rubber. 
They can be installed easily over any firm and flat surface, including a fragile waterproof roof membrane. The tiles are available in numerous colors, and they're non-absorbent with a 10-year warranty! Blue Sky Outdoor Tile roof decking will not mold or mildew or fade in color, and they work well in high humidity areas. 
How to Clean Interlocking Fooftop Deck Floor Tiles:
To clean this rooftop deck flooring, simply hose it off, as needed. In addition, it is recommended to vacuum and scrub the flooring each spring. A bi-annual cleaning with water and diluted detergent is also recommended. Proper cleaning and maintenance will greatly enhance and protect the appearance of this tile.
Other Options at Greatmats
Although the decking materials listed are among the most popular, Greatmats has numerous options to create the rooftop deck of your dreams, all of which are relatively easy to clean and maintain. Greatmats offers the best, industry-leading rooftop deck options from which you may choose.