How To Install Foam Floor Tiles - Wood Grain over Concrete
By Paige Cerulli Created: July, 2017 - Modified: August, 2023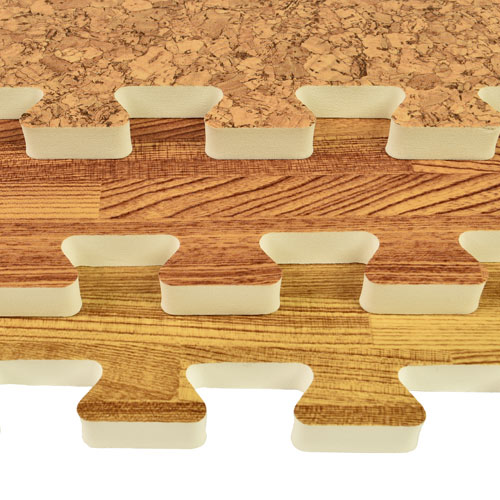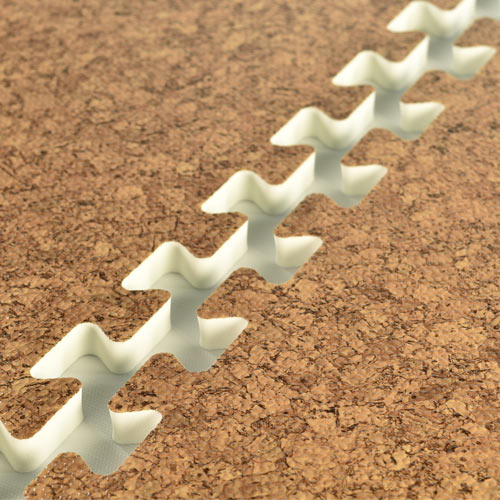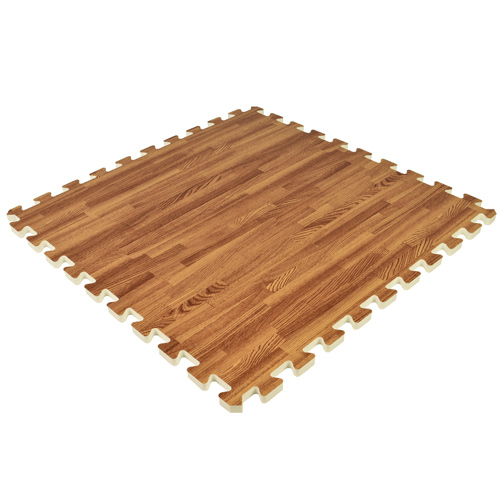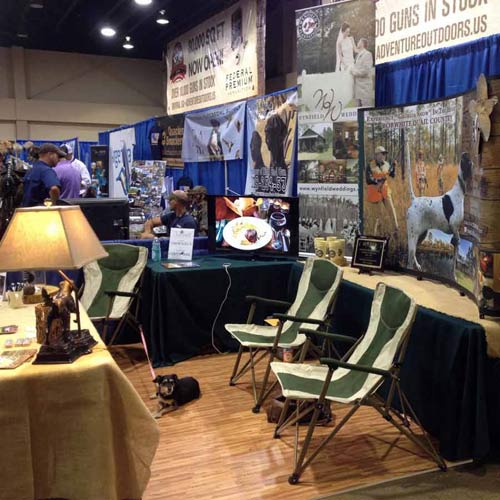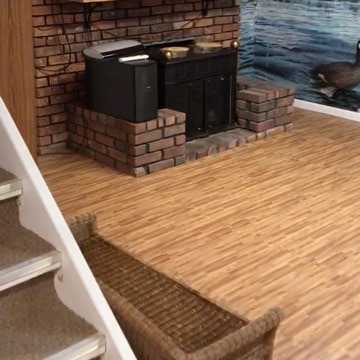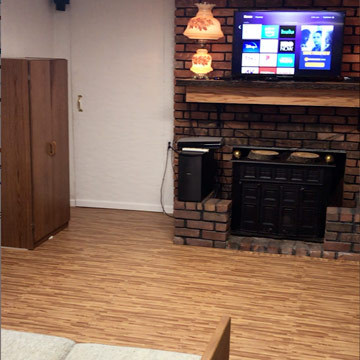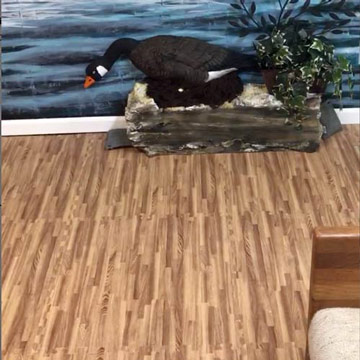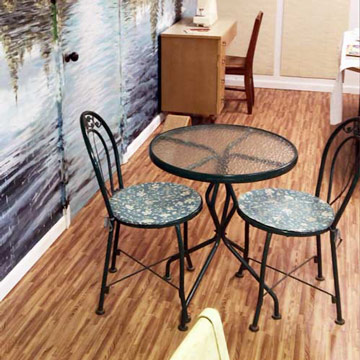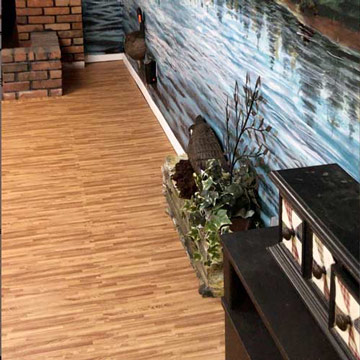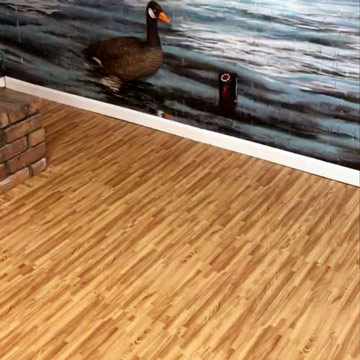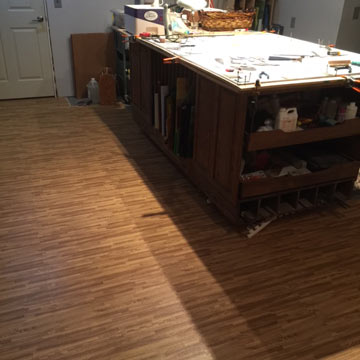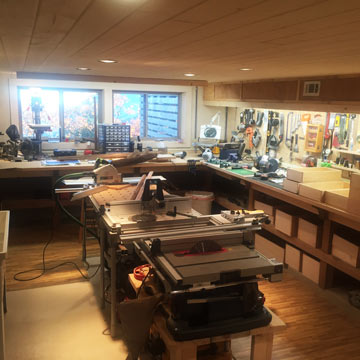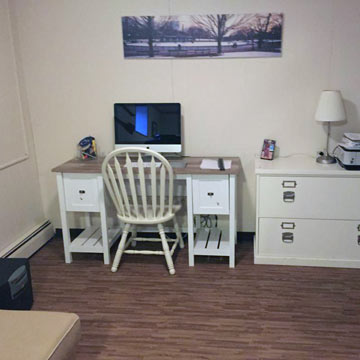 One of the major benefits of Greatmats' Foam Tiles Wood Grain is that they're so easy to install. Conveniently sized, these 2x2 foot foam mats are easy to carry and store, so a single person can complete an entire installation. These tiles are designed for home and residential use or temporary commercial use - such as trade shows. There's no need to hire a professional installer, making these tiles a great DIY project.
Choosing Where to Install Foam Floor Tiles
These versatile foam mats can be installed in many different locations. They can add warmth and comfort to a concrete or tile basement floor. You might also want to install these tiles in a home gym, a playroom for kids, a yoga studio, or anywhere else where you want a forgiving, comfortable floor surface.
How to Install Foam Floor Tiles
Installing these foam wood grain tiles is simple, thanks to their interlocking edges. There are no tools needed for floating or island installations.
For wall-to-wall installations, you'll want a tape measure, sharp utility knife and a straight edge.
Each tile comes with one corner border strip and one basic border strip.
Begin in the corner of a clean, hard and flat floor, leaving at least a 1/4 inch gap between the tiles and wall. Foam floors will expand with heat and humidity - especially sunlight – and you might see bubbling if you lay the tiles directly up against a wall. The same goes for if they are installed over in-floor heating.
Expand out from the corner, removing the border strips with corners. Edge border strips may remain in place as you follow the wall. Both border strips need to be removed for center tiles.
Connect your tiles by pushing the puzzle-style tiles together. All sides of a universal interlocking tile are the same, but you may want to pay close attention to the direction of the woodgrain.
Continue working out from the corner until full tiles will no longer fit.
Measure the distance between the installed tiles and remaining walls and/or obstacles. Mark the tile with a pen and cut it to fit using a utility knife. Make sure to use a straight edge guide and a razor sharp blade.
Lay the cut tiles to fit flush with the remaining walls, minus your expansion gap to prevent your foam floor from buckling or bubbling.
For finished edges on islands or floating installations, reconnect border strips where desired.
While these tiles are highly versatile, there are a few locations where you should avoid installing them. They're not backed by a commercial warranty, and they're not intended to withstand the high amount of foot traffic that they would see in a permanent commercial setting.
These tiles also aren't designed to be installed on top of carpeting. When laid over soft carpeting, the seams of the tiles can sink down, which can cause the tiles to separate. This can make for a tripping hazard. If you need to install tiles on flooring, then a raised plastic tile is a better choice.
Keep in mind that these tiles are waterproof, but they're not UV protected. Prolonged exposure to sunlight could damage the tiles, causing them to expand and curl. For this reason, these tiles shouldn't be installed outdoors.
These tiles can also be damaged by high heels or heavy furniture. They are designed for rooms where aggressive soled shoes aren't worn. If you use them in a kids' room, then make sure that your children take their shoes off before entering the room. Sharp pet claws will also potentially puncture the tiles, so it's best to install them in a room that can be closed off when not in use. Any punctures that may occur will not affect the performance of the tile but will affect its aesthetics.
What do you put under foam tiles?
Interlocking foam tiles can be installed directly on a hard, flat surface like concrete. There's no need for any underlayment, which can save you money and makes for an easier installation.
Can you put furniture on foam floor tiles?
Foam floor tiles are comfortable and a soft surface. Furniture coasters are recommended when placing heavy furniture on the tiles as the foam will compress under the feet of the furniture. If you need a wood grain look in an area that has lots of heavy furniture, then an interlocking polypropylene tile with a wood grain finish or a vinyl wood grain panel is a better option.
What type of foam is a foam floor tile made of?
Our premium Foam Tiles Wood Grain are made of a durable closed cell EVA foam. The tiles have a soft feel underfoot, making them comfortable to walk on. They're also totally waterproof, so they're ideal for installation in areas that may be prone to dampness or leaks, like basements.
How do you clean foam floor tiles?
These tiles are easy to maintain. You can test out your vacuum cleaner on a small area to make sure it won't scuff their surface. Avoid using a power head.
For a deeper cleaning, you can use a damp mop with a household cleanser and warm water. You can also spot clean the mats with a soft sponge as needed.