Save Your Money with Safe PVC Playground Flooring
By Kim Butler Created: July, 2017 - Modified: October, 2023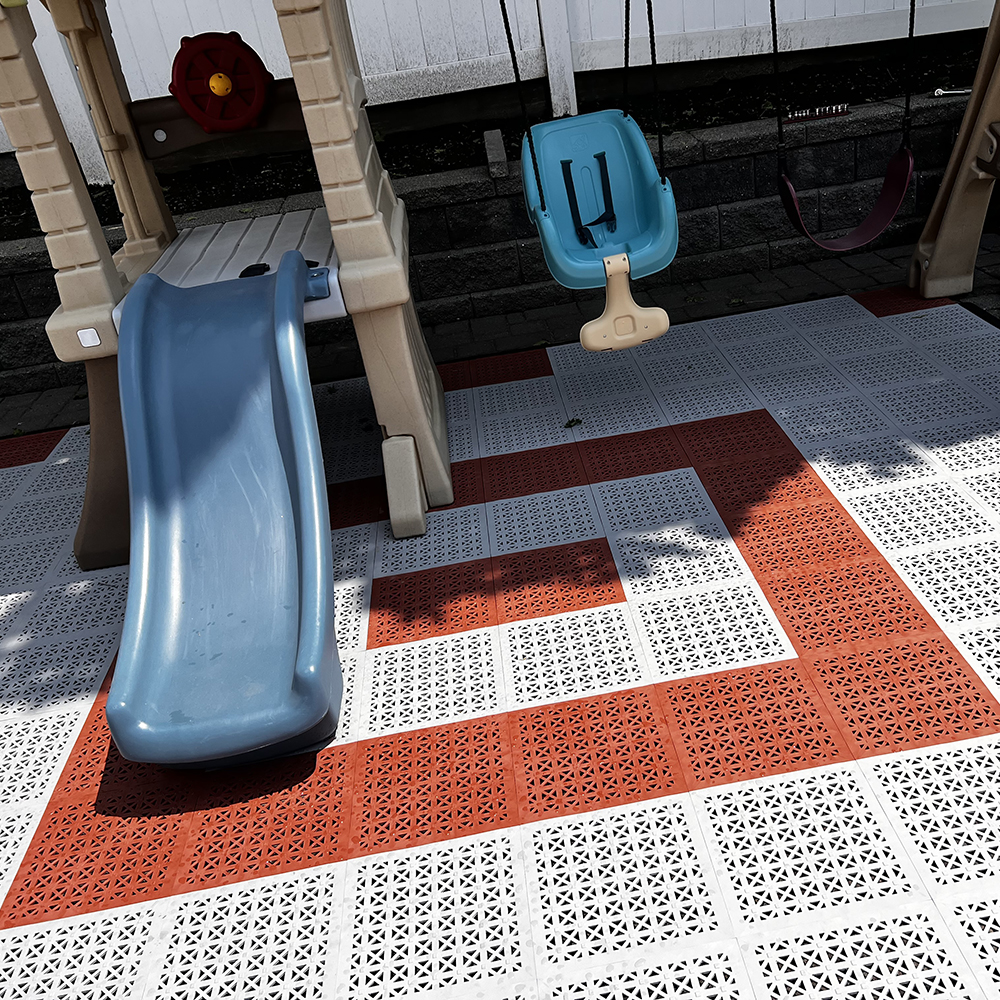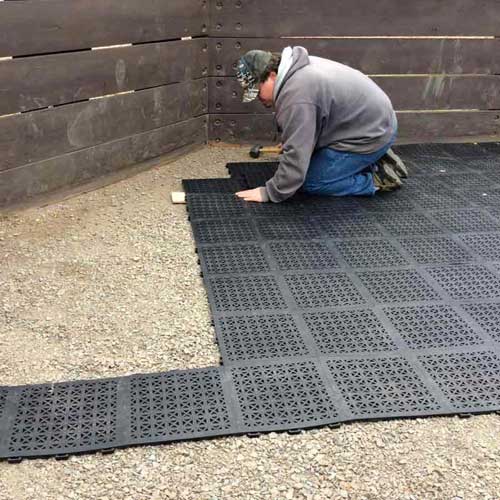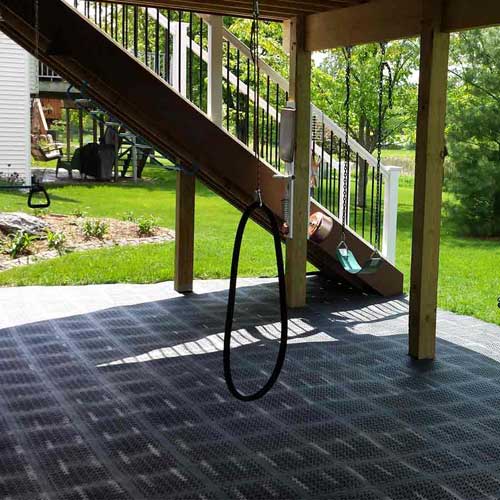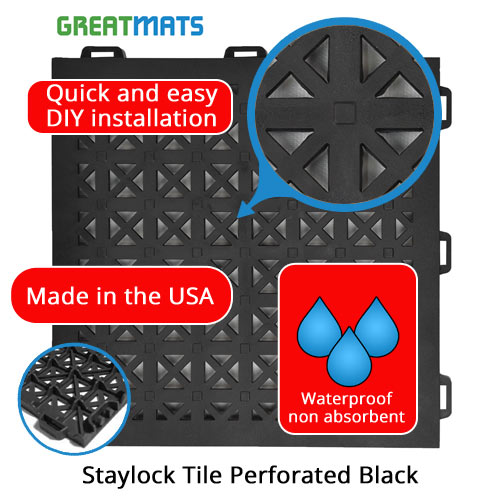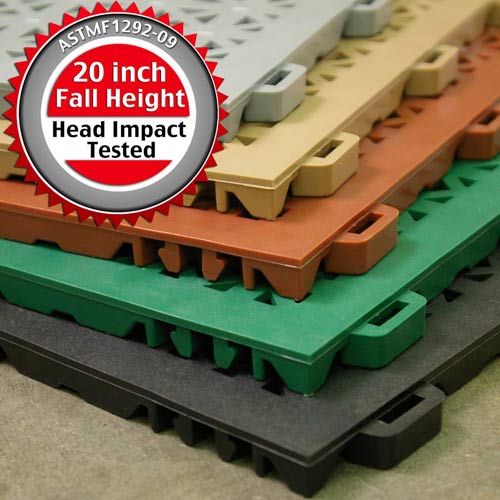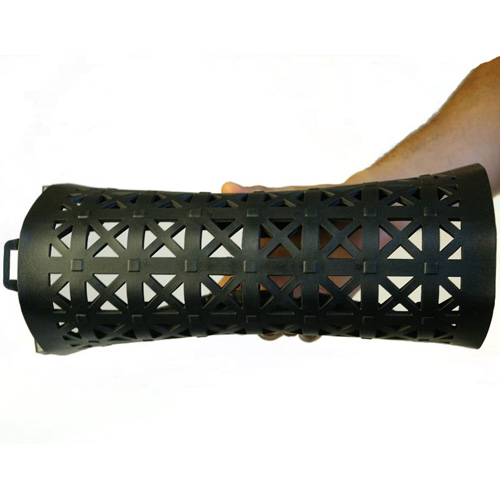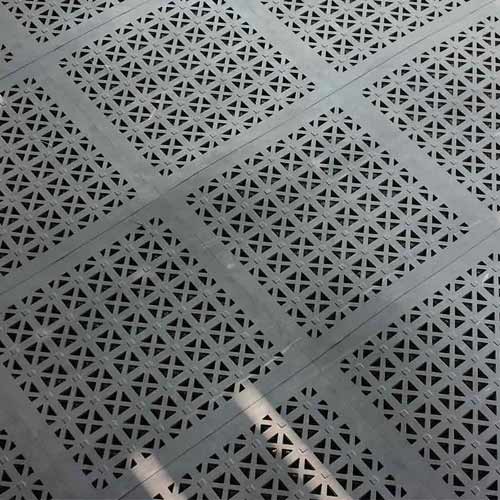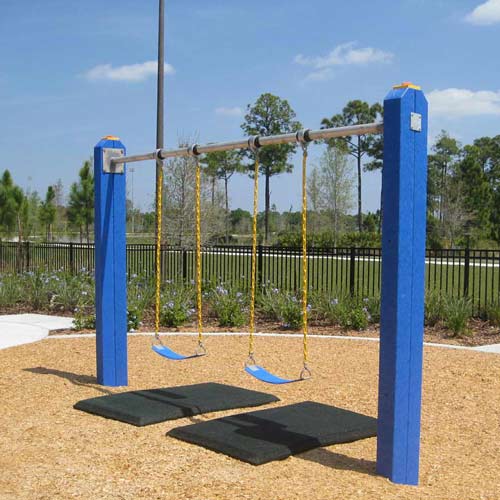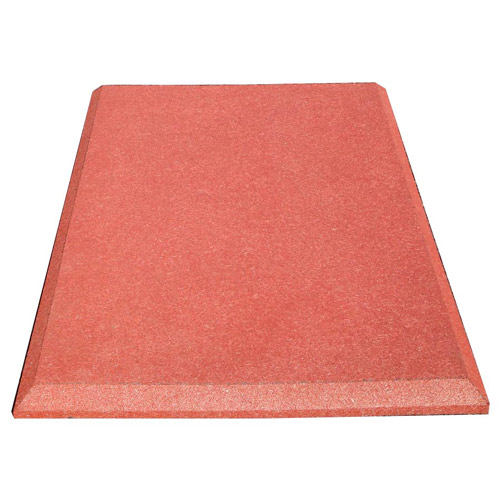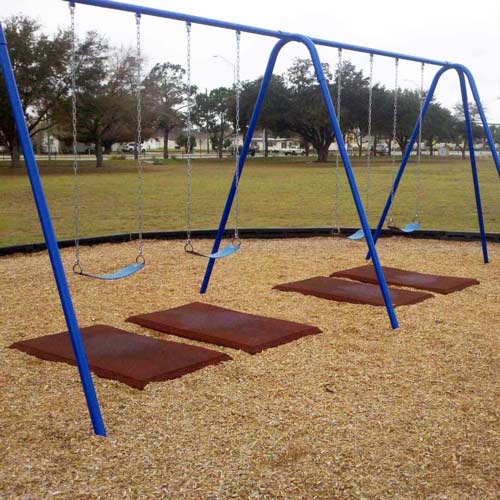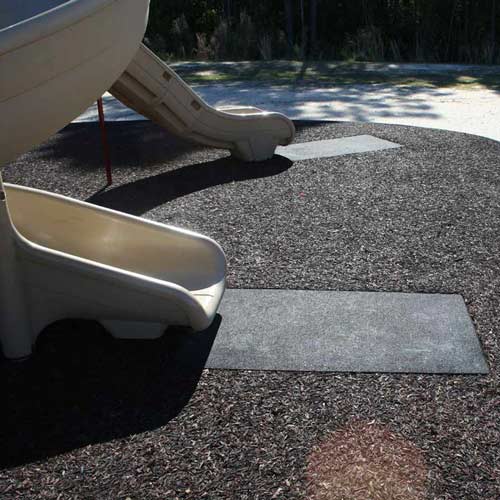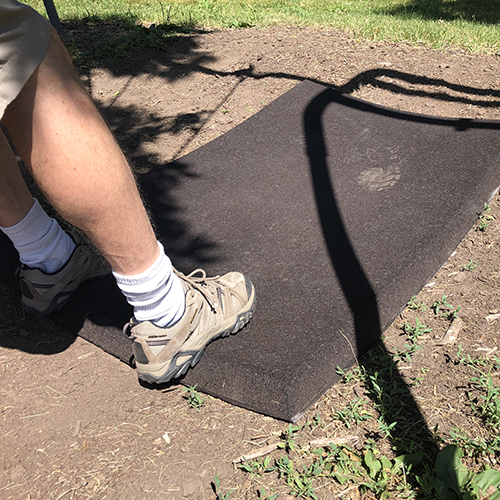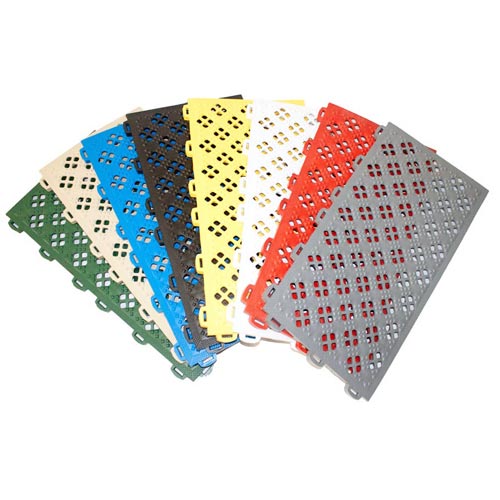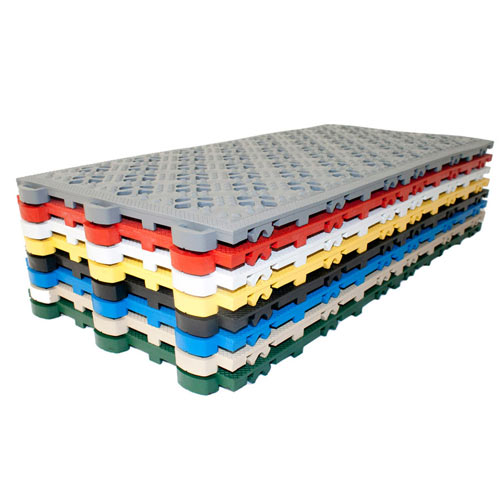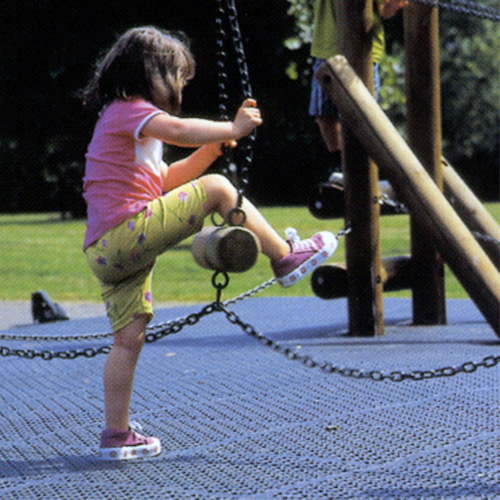 Playground equipment has undergone a lot of innovations in the past 35+ years. Gone are the 10-foot high-metal slides that got scorching hot on sunny summer days. No more scary (but fun) merry-go-rounds that sent kids flying off into the dirt. In their place are climbing walls, wobbly rope bridges, wheelchair accessible swings, and more. Today's playgrounds offer more variety and greater safety than ever.
Just as playground equipment has evolved and improved, so have playground floors. In 1981, the
Consumer Product Safety Commission
issued its first safety standards for playgrounds which revolutionized playground equipment and surface standards. But even today, the majority of the 200,000 annual reported playground accidents come from children falling.
According to the American Academy of Orthopedic Surgeons, ''The type of surface on the playground is the most important factor in the number and severity of injuries due to falls.''
''Old School'' Playground Floors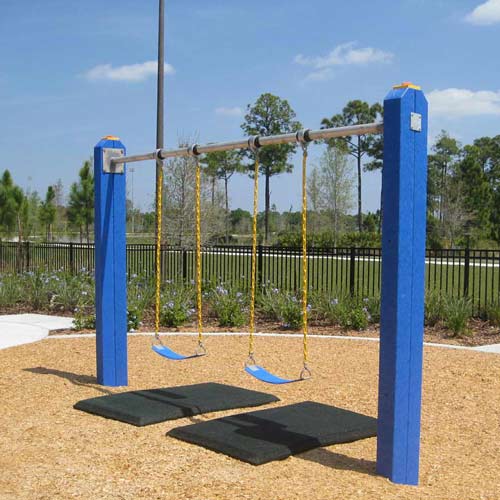 Back in the ''olden days,'' equipment was set up on black top, or grass, which could become muddy and hard.
Later, wood chips came into favor, and are still used in many locations. Wood chips, when used properly are considered safe. It is important to use engineered wood chips, and not scrap chips from your local tree service, and they must be installed to a proper depth, and topped off every year or so. But chips, while inexpensive, have certain drawbacks. Splinters, mold, and constant compaction are just of a few of the problems. Wood chips can be thrown or swallowed, and can hide insects, and dangerous, unsanitary or sharp objects. Plus, wood chips need to be topped off every year, and it can be difficult for wheelchairs to maneuver on wood chips if they are not the proper type and depth - which is why new playground floors, from rubber chip, to rubber mats and tiles are now found in many newer playgrounds.
PVC Playground Floors
One material you may not be familiar with are PVC floor safety products for use in playgrounds. These tiles are an affordable alternative to rubber, both in cost per square foot and in shipping costs. Plastic playground tiles are wheelchair accessible, stay in place and clean up easily. Unlike wood chips, tiles stay in place and they can't get kicked out at the bottom of slide exits or underneath swings.
While rubber playground floors are the gold standard and necessary to maintain a safe ''fall height'' for large playgrounds, not every play area needs this much protection. All playground surfaces are rated by the ASTM with a height that a child can fall from without sustaining a serious injury like a life-threatening head injury. Daycare centers, and preschools with simple, low-to-the ground equipment can find a safe, and cheap playground flooring option with PVC plastic playgrounds. No special surface preparation is necessary - PVC tiles can be placed on grass, sand, or dirt and they are much lighter weight than rubber playground floors, making installation much easier. Let's look at a couple of the popular models:
StayLock Perforated PVC Playground Floors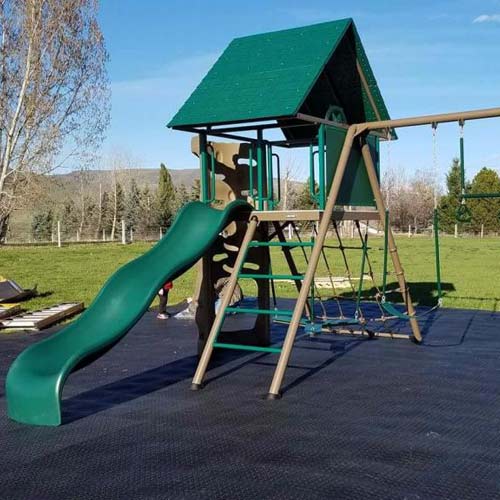 One model is
StayLock Perforated Tile
, which comes in various colors. Most importantly, they carry an American Society for Testing and Materials (ASTM) F-1292 Fall Height rating of 20 inches. These Made-in-the-USA tiles are waterproof, and non slip. Water drains right through, and the surface is comfortable for bare feet. StayLock Perforated Tiles can transform a concrete pad into a safe, cushioned play area, and can be used safely on rubber roof membranes as the rounded rubber feet on the underside of the tile will not damage the membrane.
In short, these tiles can be used on any outdoor surface, but it is recommended that you lay down landscape fabric on top of dirt or sand areas. You and your children will appreciate a much cleaner play space once the tiles are installed. Installation is easy - just snap the tiles together and use a utility knife to cut the tiles to fit your space.
Ergo Matta Perforated PVC Playground Floors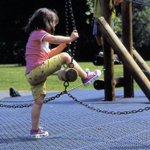 Ergo Matta is a another perforated tile that works great for homes, daycare businesses and preschool playgrounds. The tiles come in bright, brilliant colors including blue, yellow, green, red, gray, white, black and beige.
They are UV treated and feature a 5 year warranty. They are made from recycled materials and the attractive diamond design offers excellent drainage. Water does not pool on the surface, and children can resume playing once the rain stops. To top it off, these tiles are less slippery than some other brands and models.
Ergo Matta's perforated design results in a cooler surface than a solid surface in hot sunny areas. You can also order optional border ramps for these tiles. These tiles feature a 20-inch fall height rating to keep your little ones safe during years of playtime.
Ergo Matta PVC playground floors
are excellent in high traffic areas where stability underfoot is required.
While rubber tiles and poured-in-place rubber playground floors are the top choice for safe playgrounds, often times a playground or play space designed for younger children does not need such a high end system. In these cases, playground plastic tiles are the way to go for cheap playground flooring that exceeds expectations. Kids and adults will enjoy the surface; children and indoor spaces will stay cleaner; and children will be protected from everyday mishaps.
Greatmats.com carries both of these PVC Interlocking Playground Tiles and offers free samples to help you choose which product is best for you. Its knowledgeable customer service reps will be able to help you choose the product that best meets your needs and budget.