Martial Arts Karate Mat - The Best 1 inch thick Puzzle Mat
By Greatmats Staff Created: June, 2017 - Modified: July, 2021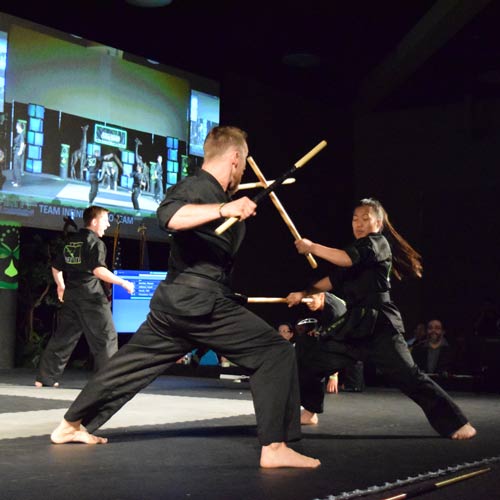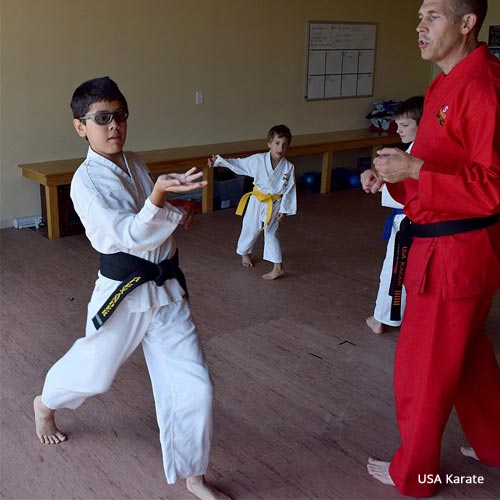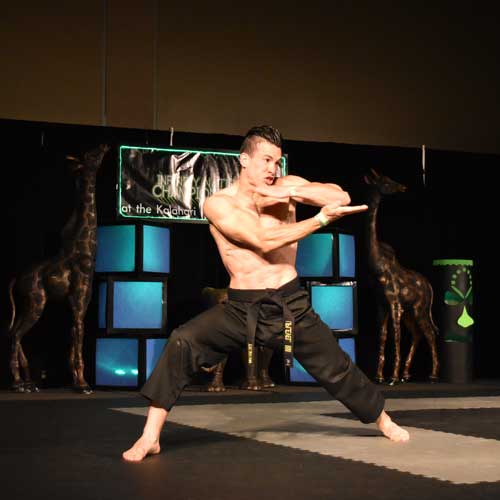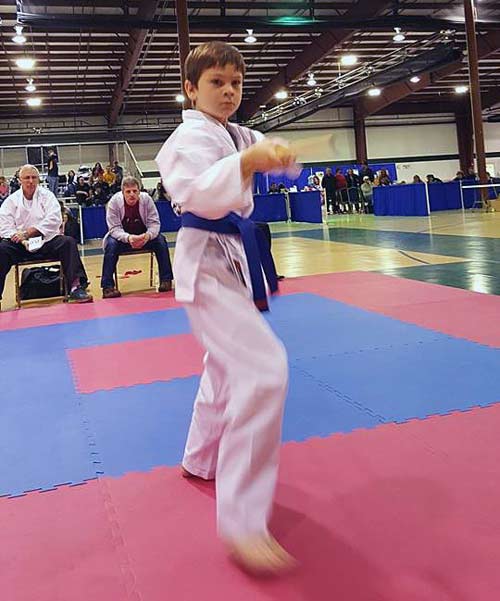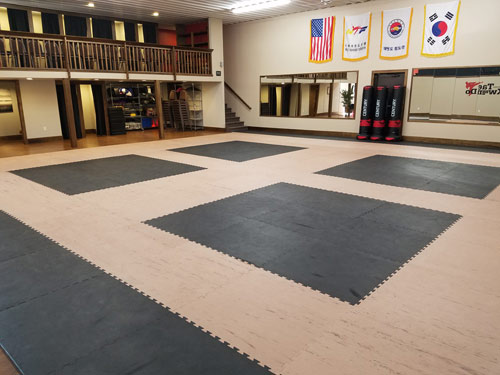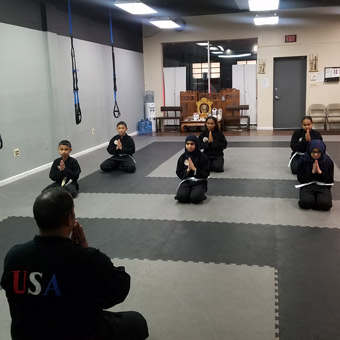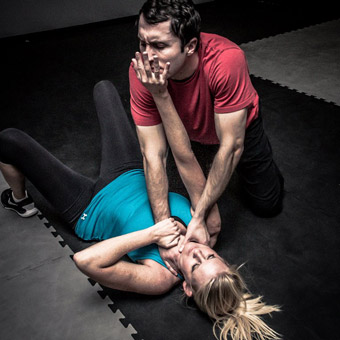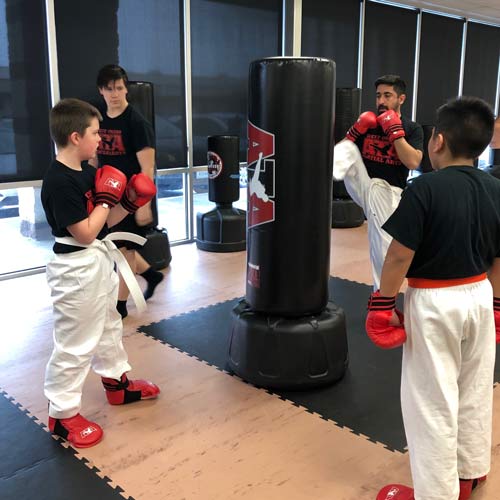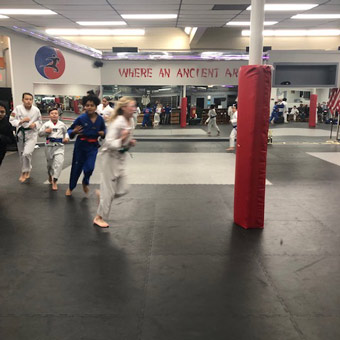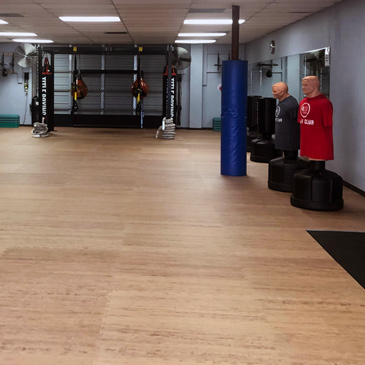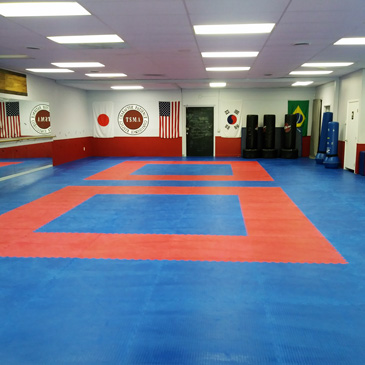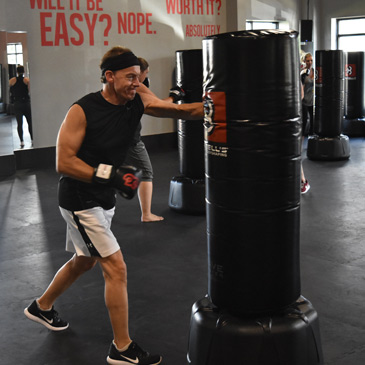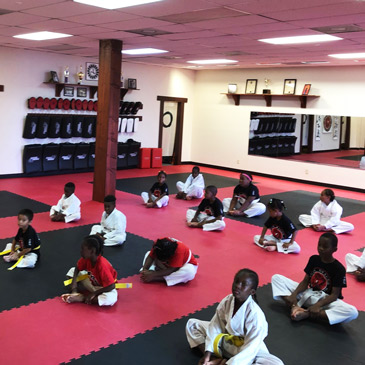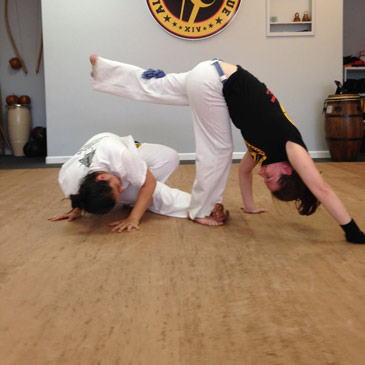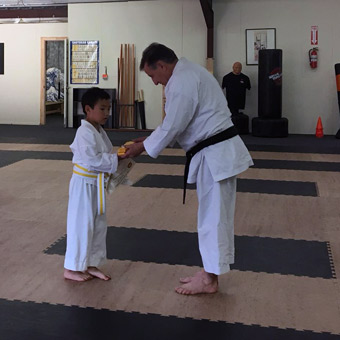 Made of a high density EVA and PE foam material, Greatmats 1x1 meter karate mats offer just enough cushion for jumping kicks retaining a stable surface for optimal balance.
These karate mats feature a leather textured surface that is gentle on bare feet and provides enough grip to keep control during spins. The 1 inch thickness is perfect for striking arts, while the large puzzle style design accommodates fast and easy installation. Push the puzzle style tiles together and cut to fit or use the border strips for a finished edge. Four border strips are included with each tile.
These striking arts mats are waterproof, easy to clean, reversible and are available in five different colors.
With one inch of high density foam, these martial arts puzzle mats help protect karateka's from injury by relieving fatigue, allowing for quick movements without sticking and offering some fall protection. The seams hold tightly together to prevent separation of the mats and that hazards that go along with that.
These mats are trusted by karate professionals for both dojo and competition setups including the Wisconsin Sport Karate League, Warriors United Tournament Circuit. Take a look at what other martial artist have to say about using Greatmats 1 inch thick martial arts flooring by clicking on names of their schools below.
Arkansas
Fayetteville Krav Maga
California
Allied Capoeira League
(capoeira)
Georgia
Stockbridge Tae Kwon Do Academy
(taekwondo, hapkido and bjj)
Maryland
Silat Martial Arts Academy
(silat)
Michigan
Treger Studio of Martial Arts
(Shudokan Karate, Tae Kwon Do, BJJ)
Minnesota
USA Karate
(karate, yoga)
Nebraska
West Omaha Martial Arts
(taekwondo)
Pennsylvania
Brandywine Martial Arts Academy
(Tang Soo Do)
South Dakota
Brookings Tae Kwon Do
(taekwondo, karate, judo, hapkido & self defense)
Texas
413 Fitness
(boxing)
The Woodlands Shotokan Karate
(Shotokan Karate)
Texas Tang Soo Do Academy
(Tang Soo Do)
US Virgin Islands
Shen Dragon Karate Dojo
(Sport Karate, Krav Maga & Kickboxing)
Virginia
Tysons City Boxing
(Muay Thai, MMA, Boxing, Grappling, Taekwondo, Karate)
West Virginia
Dragons Den Mixed Martial Arts
(Shotokan Karate, Renzoku Jiu Jitsu, Dragon Kenpo, Judo, Kobudo, Arnis, Aikido)
Wisconsin
Farrell's Extreme Bodyshaping
(cardio kickboxing)
Infinity Martial Arts & Infinity National Championships
(Sport Karate, Taekwondo, Kung Fu)