Silat Martial Arts Mats - Silat Martial Arts Academy Testimonial
By Brett Hart Created: January, 2019 - Modified: August, 2021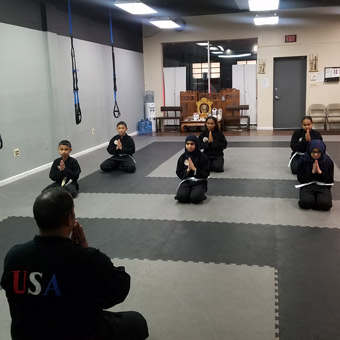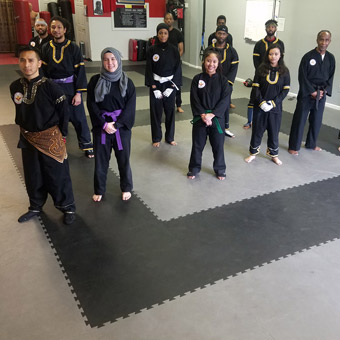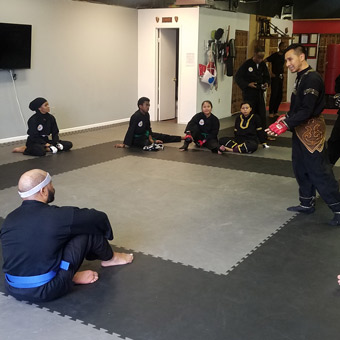 As part of the third generation of Silat Martial Arts Academy black belts in the United States, senior instructor Richard Subaran is proud have practiced Silat for 34 years at the first U.S.-based Silat school, which serves as the
USA Pencak Silat Federation
.
Silat Martial Arts Academy got its start in 1978 at the Indonesian Embassy in Washington DC and did all of its instruction there until eight years ago when Subaran and a partner decided to bring the art out to the public. After brief stints at a couple of different locations, Silat Martial Arts Academy finally landed at its current location in Rockville, Maryland, five years ago.
Just before the transition out of the embassy, one of the school's instructors began competing at the Pencak Silat World Championships which moves around Southeast Asia every two years. At the last three world championship tournaments, Silat Martial Arts Academy has competed as a team and worked its way up to win silver for the USA in the 2018 finals in Singapore against a field of 46 countries.
"We don't make our living in martial arts,'' Subaran said, noting that he's been teaching the art for the last 30 years. ''We do it for the love of martial arts. We do it to pass on the art to the next generation."
Silat Martial Arts Mats
In the spring of 2017, Subaran decided to upgrade the flooring at his academy from the traditional spongy karate mats to Greatmats' firmer 1" thick martial arts mats.
''When I started training, were were in the basement or the garage,'' Subaran said. ''We were on concrete or tile, so to have those really spongy mats that were typical of karate mats, I didn't really care for as much.''
Subaran said he was impressed by the color options and texture of the Greatmats products, and after reading some of the Greatmats customer testimonials, decided to get a sample.
"I liked the construction with the layers," Subaran said. "It was hard on the surface but soft enough where I could see that it would give the cushion."
Now, after using the mats for nearly 2 years, he says, "I like how it's held up over time. The original function that I thought I was going to like through the sample has shown through in the actual application of the product. The value of the price of the mats was also fair. For the cost and the function of it, we're super happy with Greatmats."
Richard Subaran
Silat Martial Arts Academy
Rockville MD 20852