TKD Mats and Pilaster Padding Testimonial - West Omaha Martial Arts
By Brett Hart Created: February, 2019 - Modified: August, 2021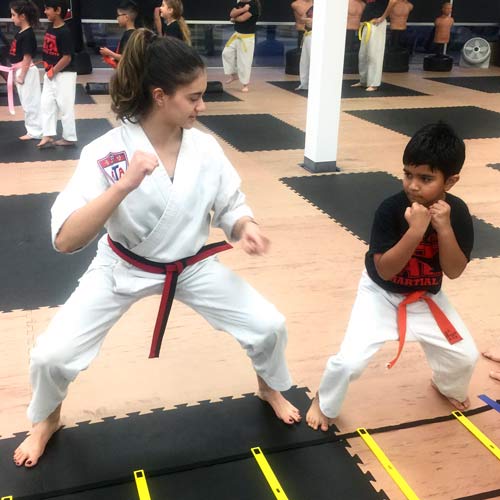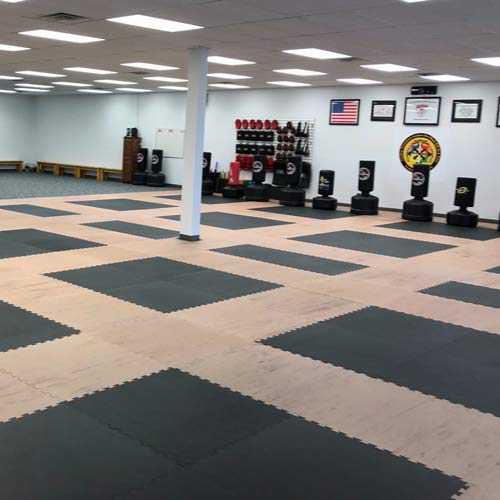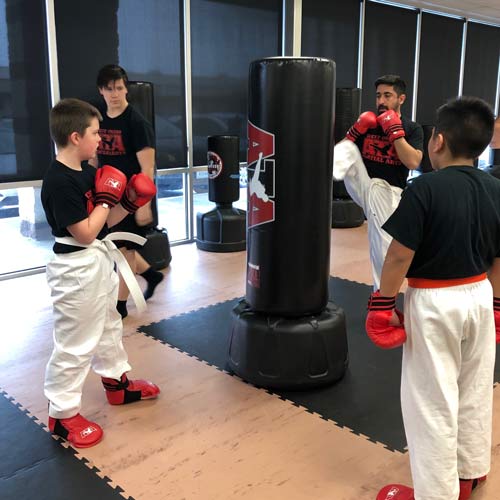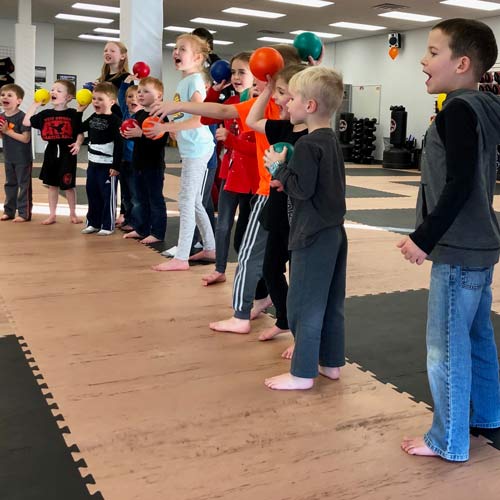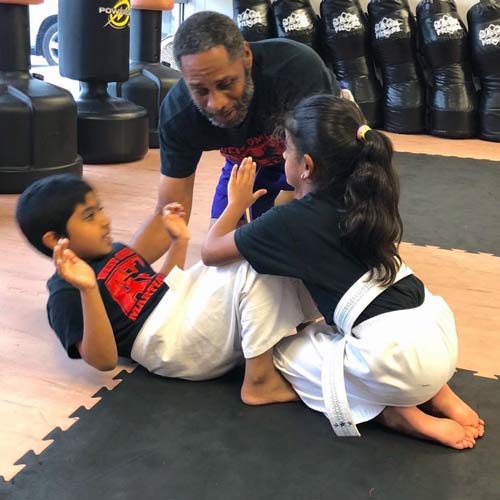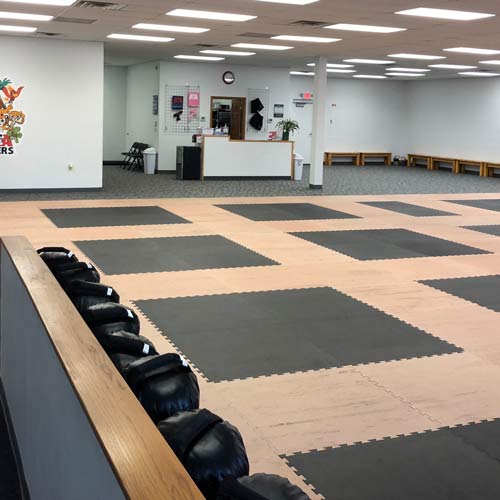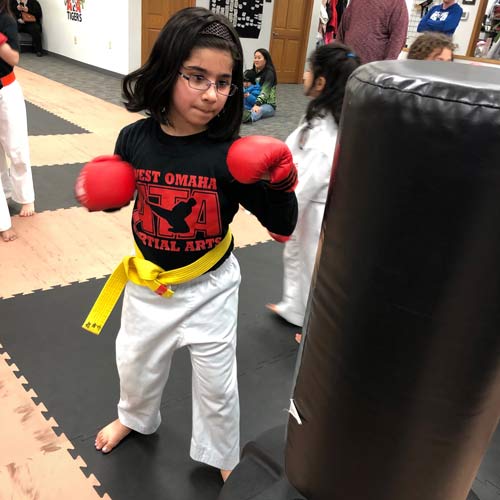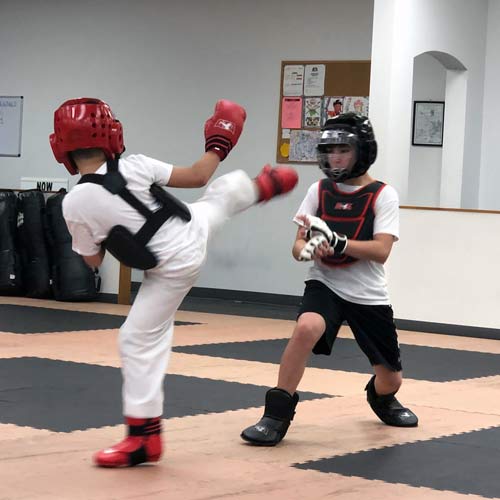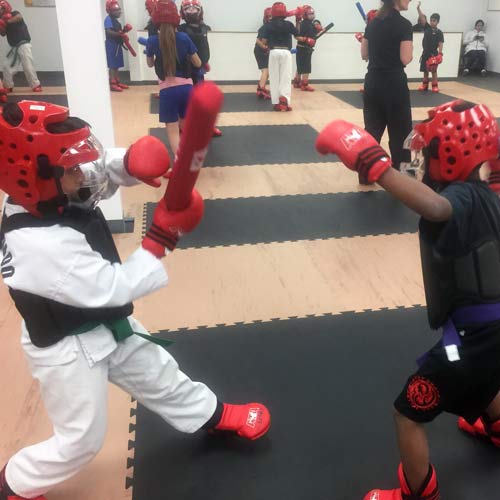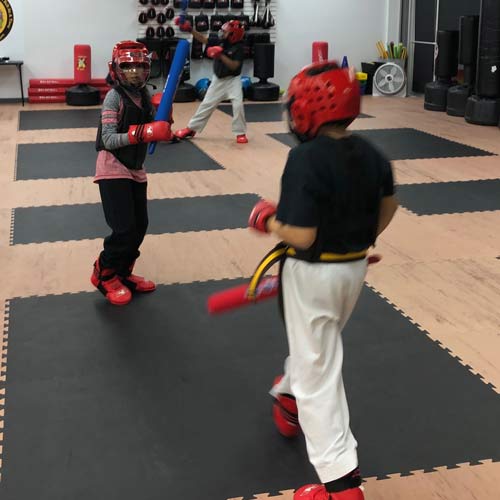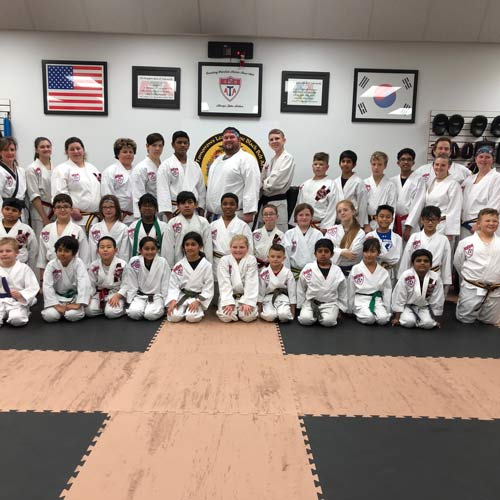 As the the owners of
West Omaha Martial Arts
in Omaha, Nebraska, since 2014, born-again martial artist Noel Ginsburg and his wife, Shannon, have tripled the size of their American Taekwondo Association (ATA)-member school over the last five years to nearly 160 students.
With the growth and relocation of the school, Ginsburg also found himself in need of a flooring upgrade. Starting with 3/4 inch thick puzzle mats, he decided to upgrade to Greatmats 1"
Martial Arts Mats
with the expansion in late 2018.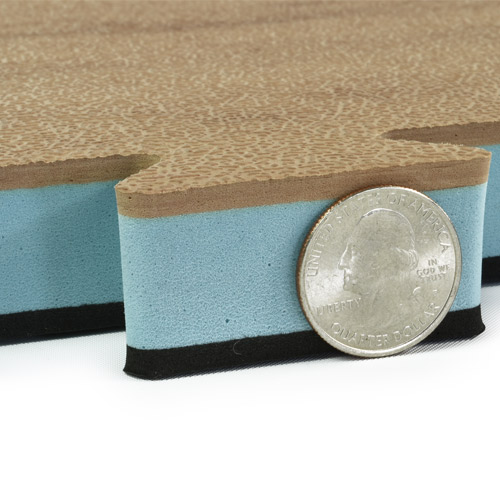 "We wanted something a little more durable because we run a full time operation in there, and we need something that can stand up to hundreds of kids being on the mats every day of the week, year in and year out," Ginsburg said. "It was a good choice. It's a durable, well-finished mat that can stand up to the activity, the cleaning requirements and everything we have to do. It's a good product, good price."
Opting for the wood grain and black reversible mats, Ginsburg sold his old mats to another local instructor and found that creating a new floor layout that was primarily wood grain with four-mat black accent squares made his dojang "look very light, clean and open."
In addition to the martial arts floor mats, Ginsburg also opted to enhance his school's look and safety with a couple of Greatmats
flexible pilaster wraps
.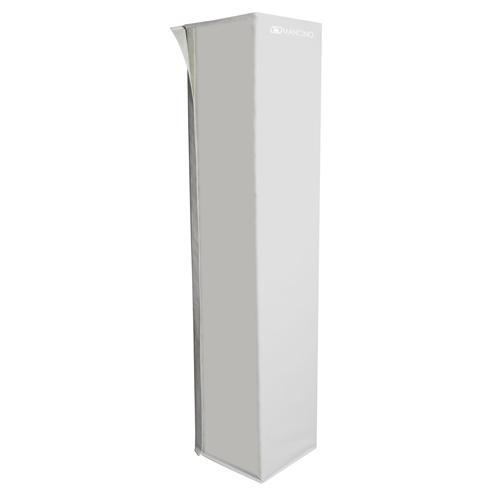 "There's a post right in the middle of my floor and there are 4-6 year olds taking martial arts classes. You do the math," he said. "Sometimes the kids get a little out of control with what they're doing, and we wanted to make sure they were safe - having four inch steel beams running right in the middle of the training floor. We needed something just to make sure if someone took a header into it, it wouldn't hurt them. They're wrapped nicely. They look nice and clean. You really don't even notice that they're there."
Another nice part about the pilaster wraps is the fact that they were easy to install.
"It's not difficult to put in any of this stuff," Ginsburg said. "The wraps are Velcro to Velcro. They fit nice and snug once they're up their up."
He added that the mats were equally as easy to install once you understand which corner controls the layout process.
"Once we got going with the mats, it took probably a couple hours to put them in (a 50x50 foot area)," he said, noting to expect new mats to be a bit slick until their broken in.
While he said the kids did adapt to the new surface, "It takes a good three to six weeks of constant use," to break in the mats to where they aren't slippery any more.
"We had great service from start to end," Ginsburg said. "We over ordered and we had a return we had to ship back, and it was all handled very easily and professionally. … It's a good product. It's durable. It's night and day just having a mat under your feet when your doing this stuff, especially these, because they're comfy, and they're not overly squishy."
Noel Ginsburg
West Omaha Martial Arts
Omaha NE 68164