How To Create A Martial Arts Bedroom?
By Lisa Hobbie Created: March, 2021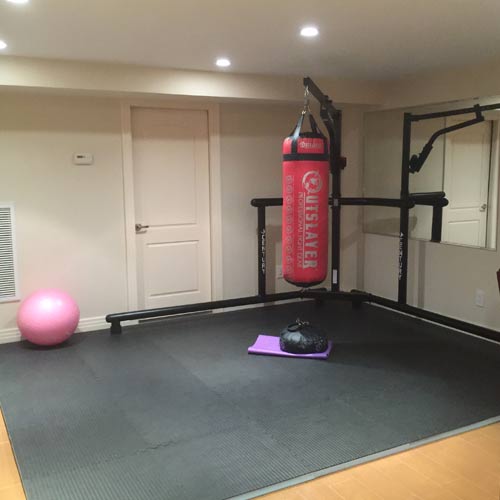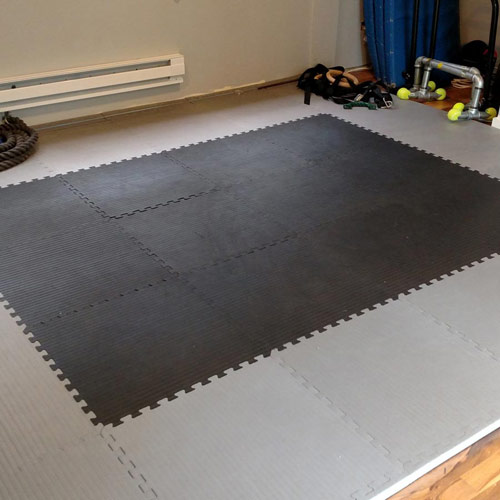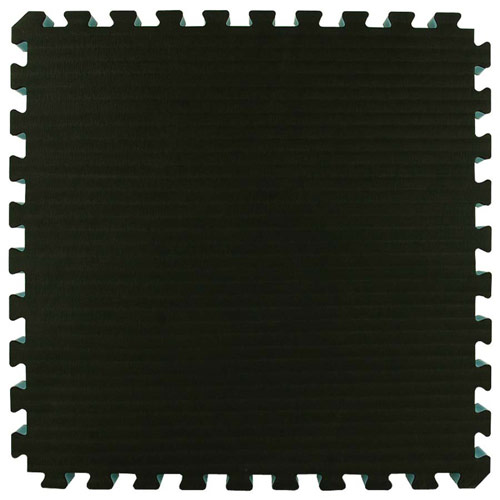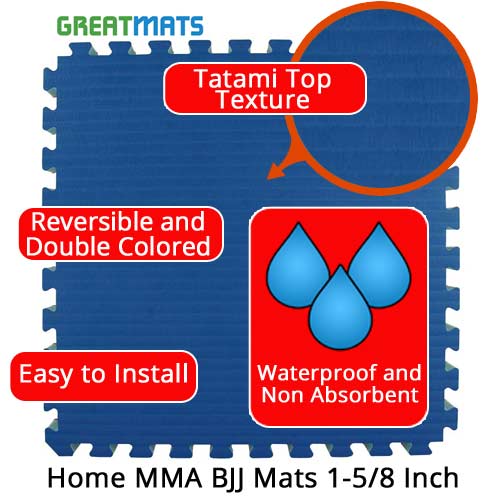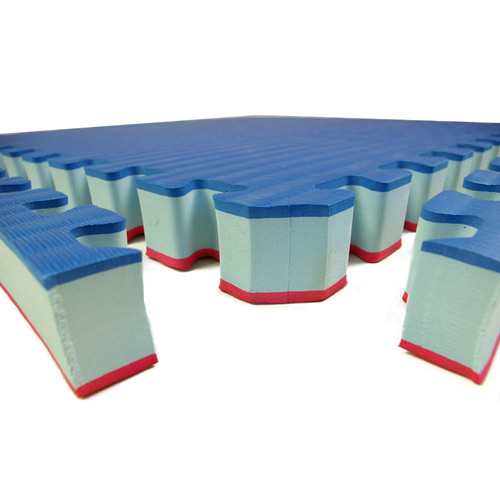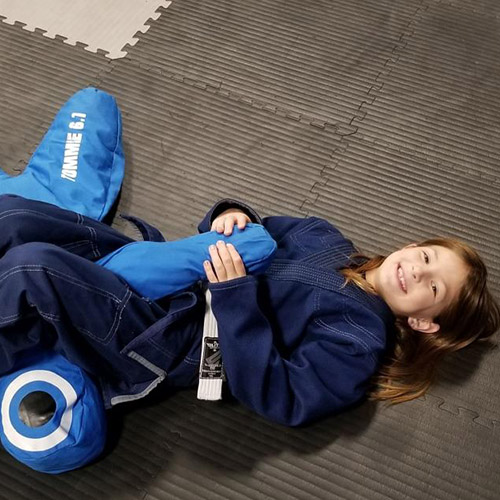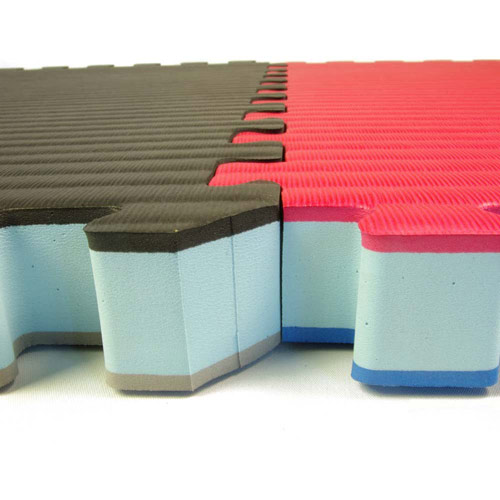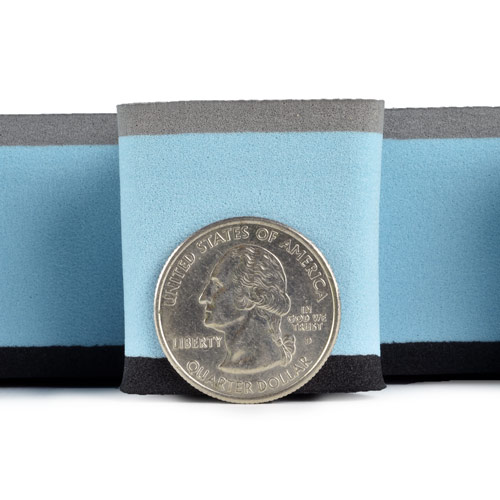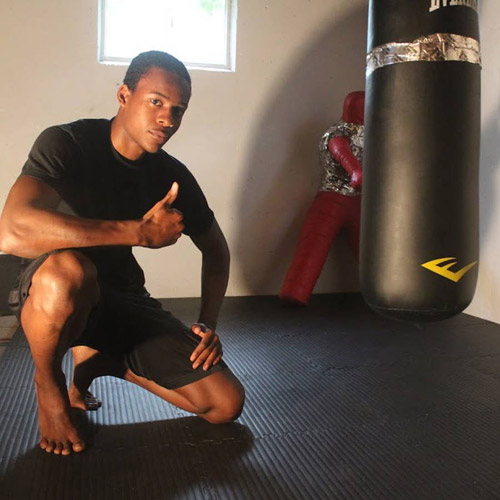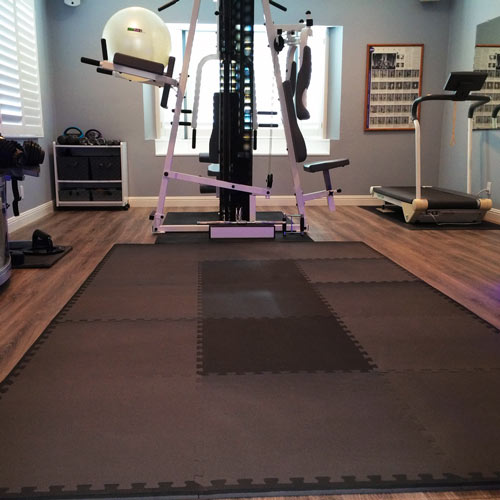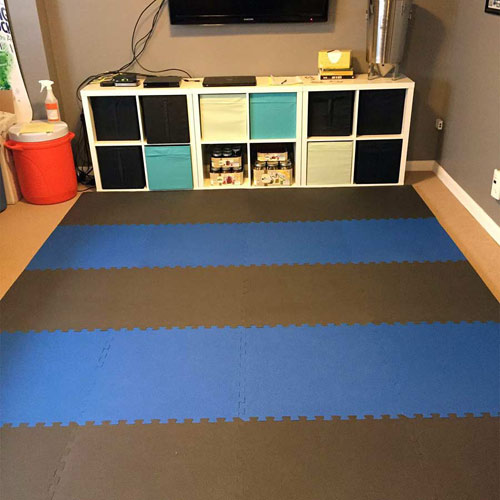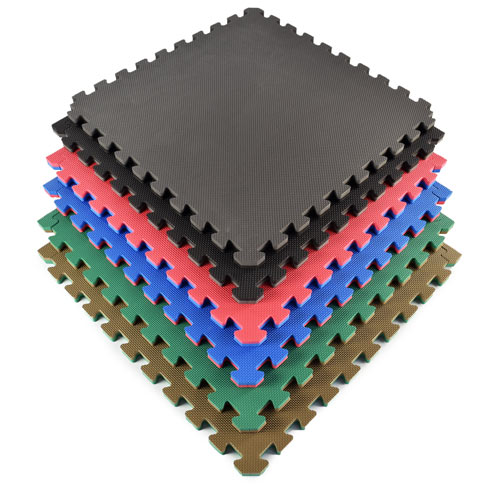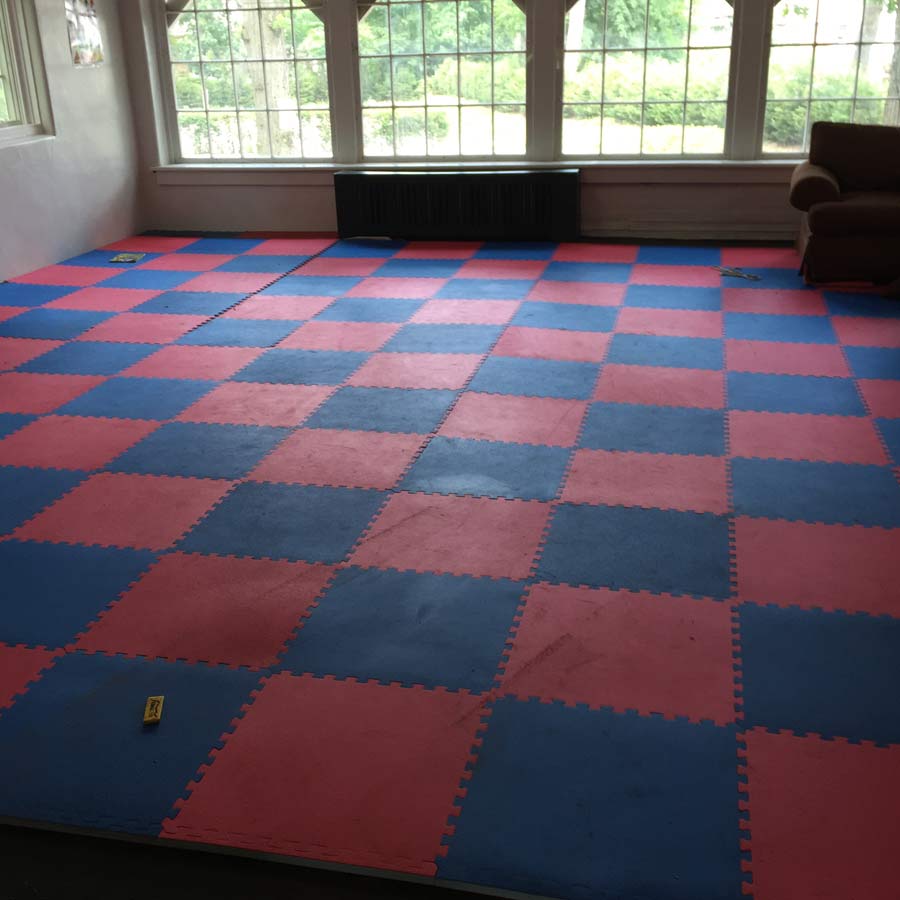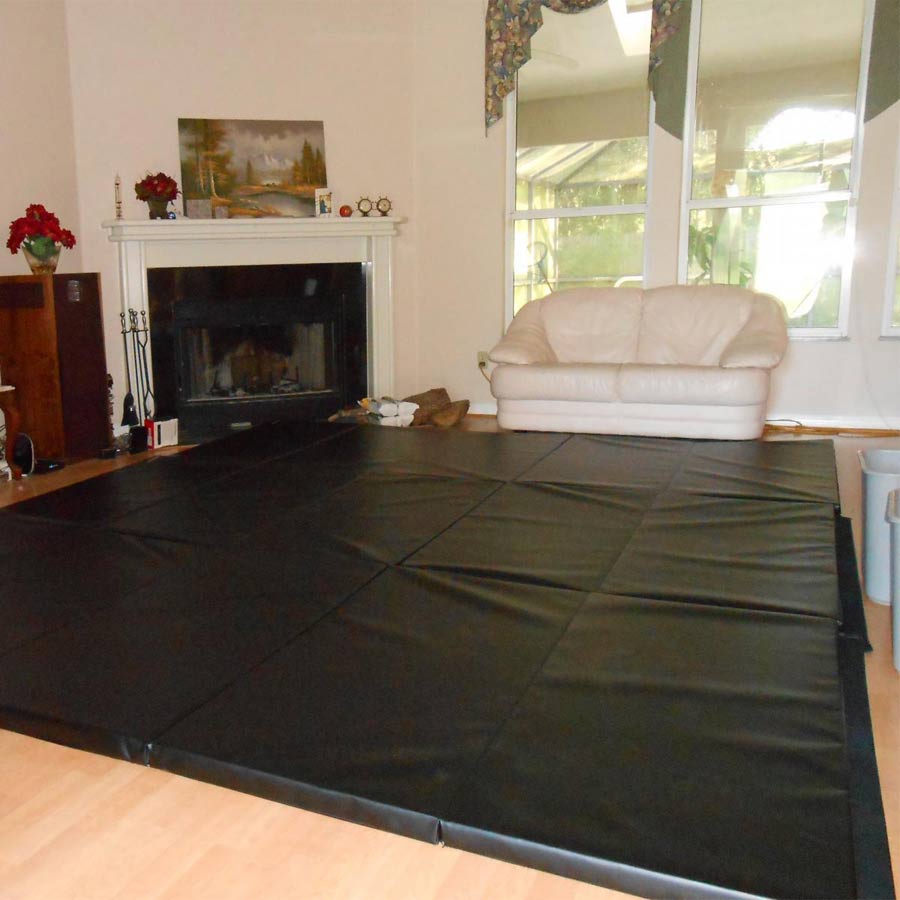 Do you have a boy or girl in your family who would love to have a
martial arts bedroom
? Are you looking for ways to design and create the perfect space for your martial artist?
You have probably searched high and low for the perfect bedding, paint colors and wall coverings, artwork, and martial art theme decor, but have you considered adding martial art mats or flooring to the space? How cool would it be if your martial artist could actually practice their
jiu jitsu
, karate, or taekwondo in their room?
Would your martial artist enjoy feeling like their bedroom was a
dojo
or dojang? Maybe, you want to have a basement martial arts space in your home for your martial artist to take his or her training to the next level, and you don't want to have to worry about the danger involved with practicing on concrete or other hard flooring. Whatever your ideas are, Greatmats offers a variety of flooring systems that would transform any space.
Martial Arts Bedroom Mats And Flooring Solutions
If your child loves martial arts, maybe you would want to put a belt holder on the wall, dragon themed comforter on the bed, and yin and yang decals on the windows. If running through their kata is an essential part of their passion and practice, or, if they just want to train and master their various skills, there are also a number of mat options that could be installed in a martial arts bedroom - completing the martial art theme.
Not only do mats look great, but they also serve an essential purpose - protection. They offer the appropriate footing for a number of martial arts practices, and they are thick enough to protect from injury when a martial artist is practicing skills. Greatmats offers a large selection of the industry's best and most reliable mats suitable for any martial arts setting, with interlocking puzzle mats being among the most popular. They are very easy to install, as they are simply laid on a solid surface and connected together strongly like pieces of a puzzle. They provide safety on many levels and are easy to clean with a damp mop or vacuum. They are extremely durable and long-lasting, too.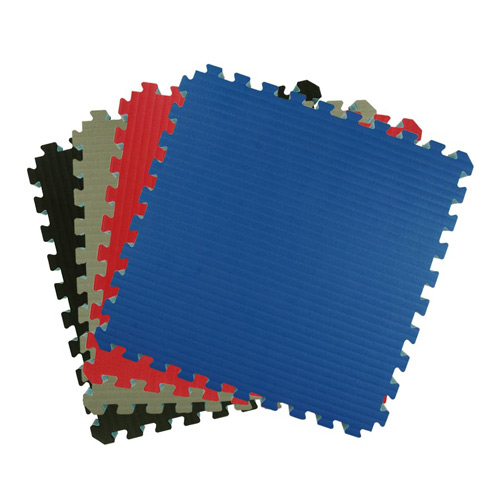 Home BJJ Mats are great for a martial arts bedroom. They are colorful and high quality, so they look and perform well. They are 1.5 inches thick and 2x2 feet in size, making them a lightweight and portable option if you want to install traditional flooring in the bedroom and use the mats only when your martial artist is training. These are very strong, durable, and firm enough for stand up training. They prevent skin burns and scrapes, are waterproof, and have a design that allows them to hold tightly together.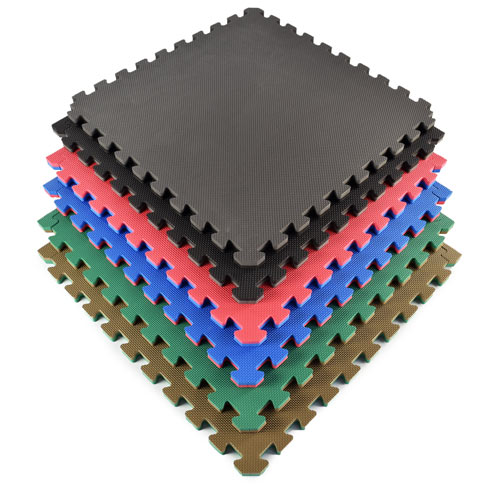 The Home Sport & Play Mats also look and feel great in a martial arts bedroom, as they are durable, versatile, and can accommodate almost any type of shoe. They can be used for any form of martial arts, including MMA, as they absorb shock well but have a firmness that allows for quick movements. They are made of roughly ¾-inch thick EVA foam, are waterproof, stain resistant and scuff resistant. They are also only 2x2 feet in size, making them another great option that can be stored away when not in use.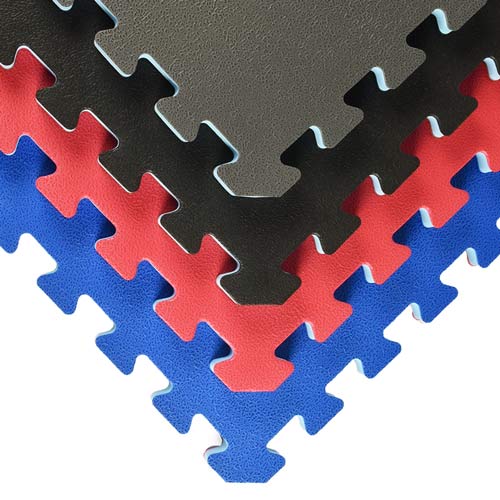 The Home Karate Foam Tile is the softest puzzle style mat that is 2x2 feet in size. If you're looking for a thicker mat for a martial arts bedroom, this may be a great option as it is 1 inch thick. The tiles weigh just over 2 pounds each making them yet another excellent option if you want ease of portability and storage. The mats are lead free and latex free and made of EVA foam, and they are reversible and double colored with tight fitting interlocks. This product is designed to be used without shoes.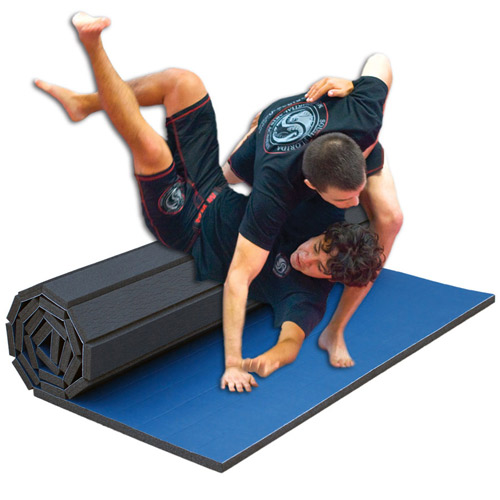 Roll Out Wrestling MMA Mats work great in a martial arts bedroom or basement martial arts space, because they are super easy to quickly roll this one out when needed, and roll it up super tight when done with it. They are available in a number of different colors to compliment a bedroom theme, and they can be used with any type of shoes. Each one is 5x10 feet in size and 1.25 inches thick and resists curling or rolling back once rolled out flat! These are top notch, featuring a vinyl smooth surface and designed to last for years of training.
What About A Basement Matrial Arts Bedroom?
Sometimes, a basement martial arts bedroom requires more thought. Perhaps, you have beams or poles in your basement, and you'd like to incorporate those into your theme. Maybe, you just want to have some mats that you can pull out when needed or wanted, and folded up and put away when done. Greatmats has you covered with everything you need to outfit your basement martial arts bedroom or space.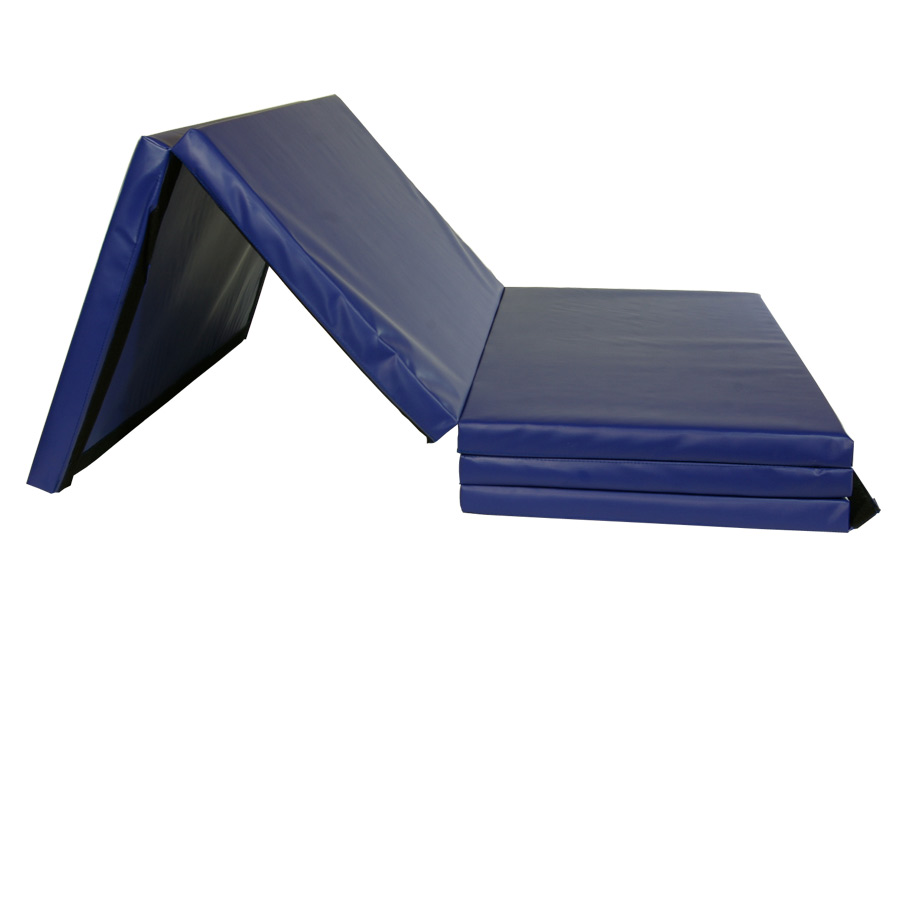 4x10 Feet Gym Mats offer a great solution for a basement martial arts bedroom or space. They are made from top notch components and feature a durable 18 oz. vinyl cover that is lead free and 6P compliant, which protects a dense, PE foam core. It has 2 inch wide hook and loop connectors on all 4 sides, and they are super easy to fold up and move out of the way at just 30 pounds each. Available in blue and black, they have five 2-foot wide panels, totaling 40 square feet of coverage when laid flat. So, if you have a wide open space for your martial artist to practice, this folding mat may be a great solution.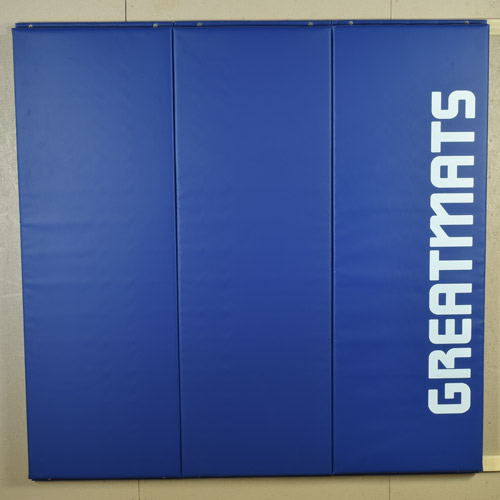 A Safety Wall Pad may be another product to use in a basement martial arts bedroom or space. Not only would it really transform the look of your space into that of a true training facility, it would also provide protection should training and practice become rough or intense. Made from impact rated polyethylene foam and Class A fire rated PVC vinyl, these 2 inch thick pads are intended for direct wall connection using a staple process.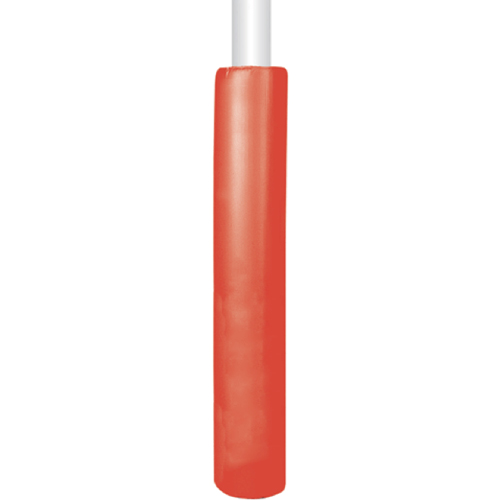 Pole Pads and Post Padding are available from Greatmats in 3 different sizes and are pre-formed to easily fit around any pole or post. These basement martial arts pole covers are filled with polyurethane foam and covered with an 18 oz. vinyl coated polyester fabric, and they simply snap around the pole or post to close securely with a 2 inch hook and loop fastening flap. The standard height of this product is 72 inches, and the three sizes are GMPP4 for a 4 inch diameter pole, GMPP5 for a 5 inch diameter pole, and GMPP6 which fits a 6 inch diameter pole.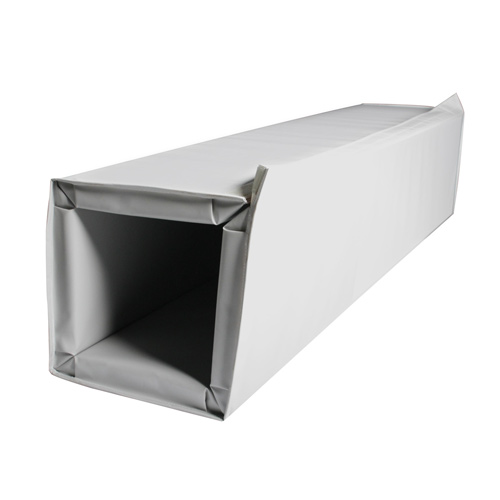 A Pilaster Flexible Wrap would be another great basement martial arts bedroom addition. This product is designed to cover large, square posts or pilasters and is available in many color options. They are made in the USA and fit posts and poles with a diameter of 16 to 36 inches and come in a standard height of 6 feet. They are non absorbent and easy to clean. They are covered in 18 oz. vinyl-coated polyester fabric and filled with 2 inch closed-cell polyethylene foam.
If your basement bedroom is subject to moisture, you'll want to use the EVA foam puzzle mats as they are non-absorbent and can be easily removed and reinstalled without risk of damage.
Greatmats - For Martial Arts Bedroom & Basement Martial Arts Products!
If you have a martial artist in your family, what better way to celebrate their art than to create a special bedroom or space for them. Check out Pinterest for some great decor ideas, and check out sample designs that others have shared on social media and Google. Find the perfect bedding, wall art, accessories, and more to create the look and feel that your martial artist will most enjoy. Then, when you're ready, explore the many flooring options at Greatmats.
When practicing martial arts, discipline and strengthening exercises both play an important role in the participant's success. During the learning and mastering process, the potential of injury and body stress is ever present. Adequate padding of the floor below allows your martial artist to practice a variety of moves and maneuvers safely. Not only is the padding important, but the thickness, ease of use and maintenance, and many other factors, come into play.
Regardless of the specific
type of martial arts mats
you're looking for, Greatmats has a variety of options that would look and perform well in a martial arts bedroom or basement martial arts space. With safety, comfort, durability, and quality in mind, any of the mat options featured would be an excellent choice in terms of protection and aesthetic appeal.
These high-quality mats meet strict design specs and have been a favorite for trainers and instructors, in rings and practice facilities, for nearly two decades. You can be confident in the longevity and dependability of your investment when you choose mats and flooring from Greatmats.
If you want more information or details, the Greatmats' customer service team is readily available to answer any questions you have and to assist you when you're ready to create the most amazing martial arts bedroom.