What Are Jiu Jitsu Mats Made Of?
By Kyle Schurman Created: January, 2021 - Modified: March, 2021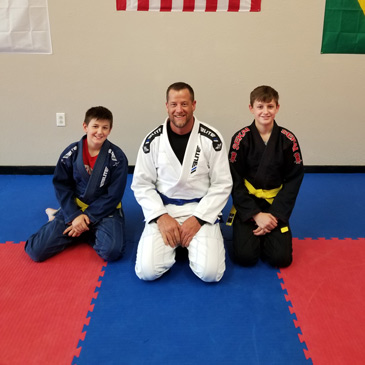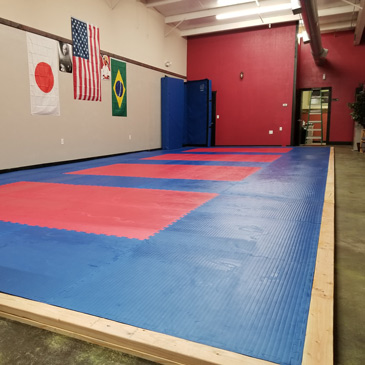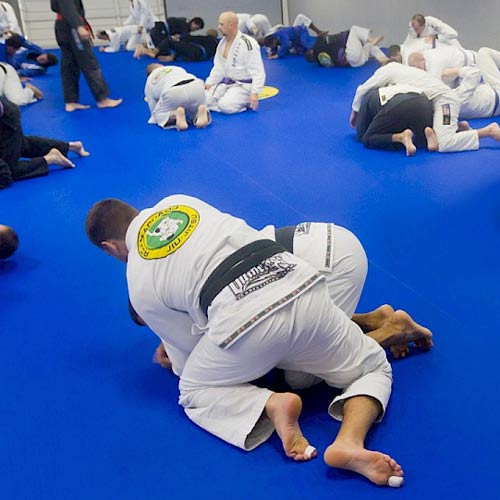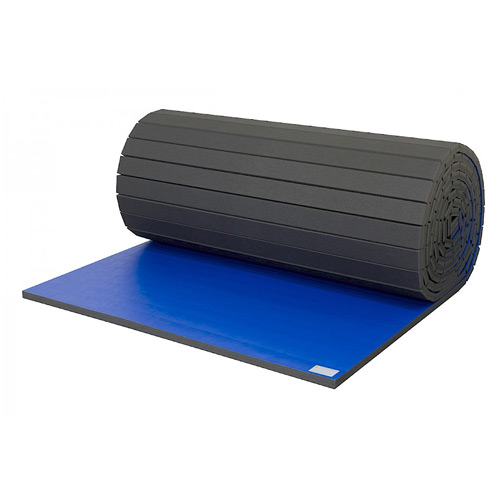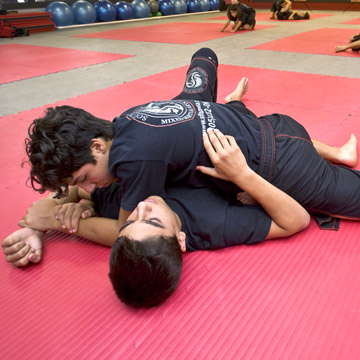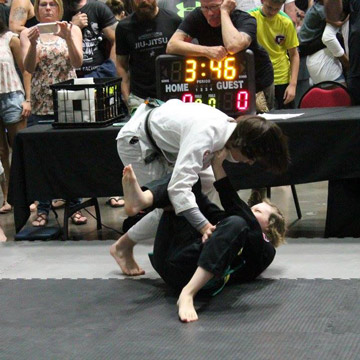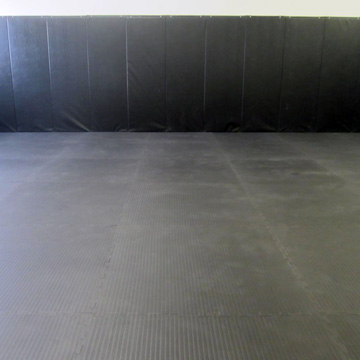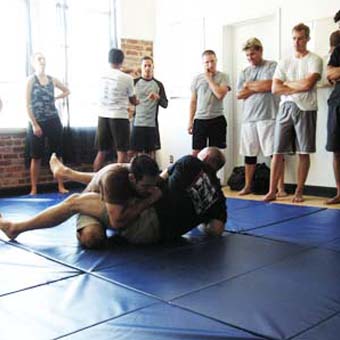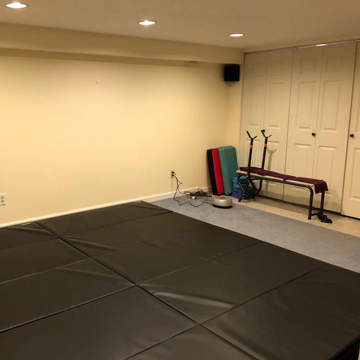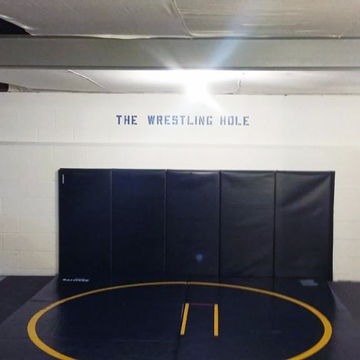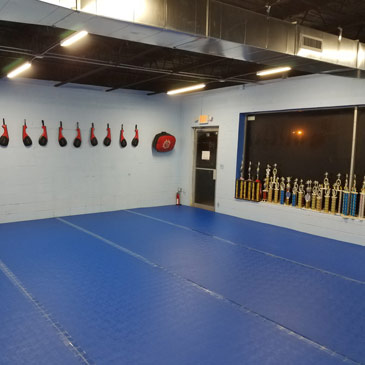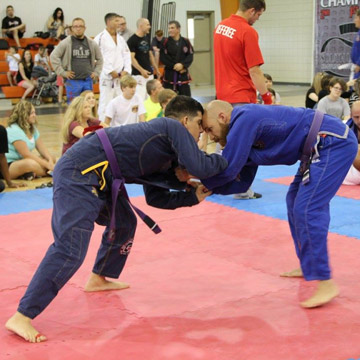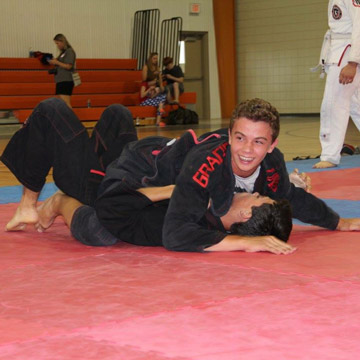 Jiu jitsu mats are available in a few different configurations, helping athletes make the quick movements they need to be able to have success in this discipline, while remaining as safe as possible. Some of the materials found in these mats include:
Closed cell EVA foam in a puzzle edge design

Polyethylene foam core with a vinyl covering in a folding design

Polyethylene foam bonded to vinyl in a roll out design
Finding just the right jiu jitsu mats will depend on the planned use case. Practicing certain aspects of the discipline will make use of different materials than what may work for a competition, for example.
Do Interlocking Puzzle Mats Work for Jiu Jitsu?
Puzzle edged jiu jitsu mats create a versatile type of flooring for a martial arts gym. The EVA (ethylene vinyl acetate) foam has the cushioning students want, while delivering a high level of durability.
The
Grappling MMA Mats 1.5 Inch
product is a popular selection for professional martial arts schools that include disciplines like jiu jitsu, as well as for home workout spaces when athletes want to continue the practice session at the house.
These mats carry a thickness measurement of 1.5 inches. Even though this product uses a closed cell foam, which isn't as soft or compressible as an open cell polyurethane (PU) foam, they still deliver an ASTM fall height rating of up to 4 feet, protecting athletes from severe head injuries.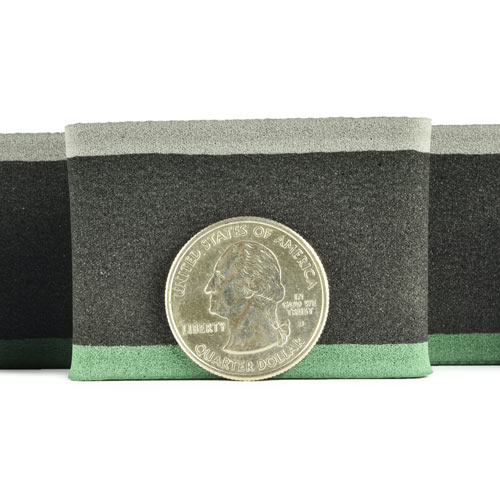 The other benefit of the closed cell EVA foam in these jiu jitsu mats is that it gives athletes a sure footing for making quick strikes. The feet of athletes can sink too far into PU foam, resulting in a misstep.
Many martial arts studios appreciate the large size of these puzzle edge jiu jitsu mats, which measure 3.28 feet square. Installers can complete coverage over a huge space in very little time, all for a reasonable price per square foot. The puzzle edge interlocks tightly, meaning installers do not need glue or adhesive to set up the floor.
Should a home workout room need to return to the original flooring at some point, just pull these mats apart and store them until the next time they're needed.
What Is the Best Material for Throwing Practices?
When working on throws for jiu jitsu or other martial arts disciplines, having extra cushioning available in the jiu jitsu mats is important. The
Folding Gym Mats 5x10 Ft x 2 Inch
model is a strong performer for this use case, making it a popular choice among professional studios.
Each mat uses a vinyl wrapped PE (polyethylene) foam in a multi-panel format. These foldable mats have an accordion style design, meaning all five separate panels in the mat remain connected through the vinyl covering, yet they can fold atop each other. Each panel measures 5 by 2 feet, resulting in a 5 by 10 foot overall coverage.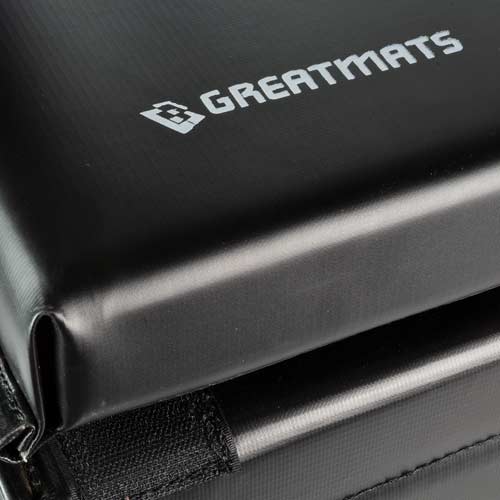 This is a versatile mat for throwing practices. At 2 inches in thickness when the mat lays out flat, athletes will have the cushioning they need for most types of throws.
But for some skill training and conditioning exercises, coaches can fold the panels on top of each other, which reduces the square footage of the coverage space while increasing the thickness to anywhere from 4 to 10 inches.
Because these mats fold up for simplified storage, many studios will bring these cushioned mats out for throwing practice, laying them over the top of the existing floor. Once the throwing session is over, the mats will go back into storage quickly, and the studio is ready for regular practice again.
Are Roll Out Jiu Jitsu Mats a Smart Choice?
Another type of mat that works for bjj or jiu jitsu practice by using PE foam is the
Roll Out Mats 1-5/8 Inch
product, which delivers the protection jiu jitsu students need.
One reason why these mats are popular for use in an academy setting or in a home gym is because customers can select a specific length of the roll. Each roll has a 6-foot width with a minimum order for a 15-foot length.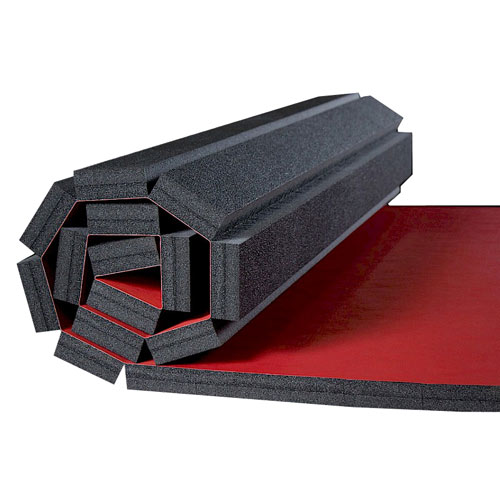 These crosslinked polyethylene foam mats roll out quickly, giving those who own a studio the ability to cover large areas quickly.
For even more cushioning, some studios may choose to place two of these roll up mats on top of each other to protect the athletes when they fall.
The vinyl cover protecting the foam core has a 24-ounce weight that allows it to stand up to shoes or barefoot workouts. For jiu jitsu workouts, customers may want to select a tatami surface for the vinyl, which provides excellent traction.