The Best Ground Protection Mats For Utility Companies
By Lisa Hobbie Created: September, 2020 - Modified: March, 2023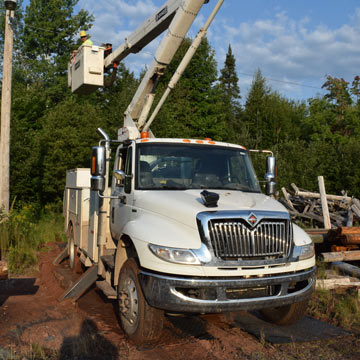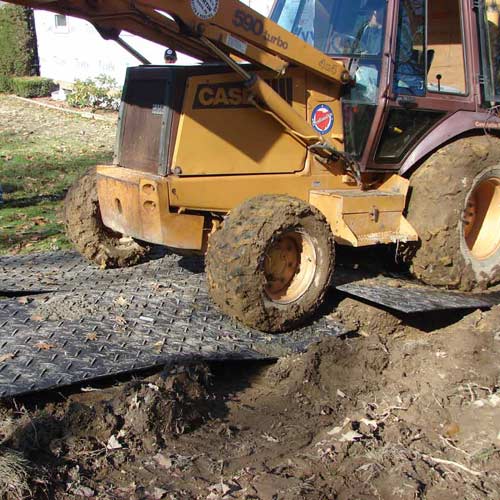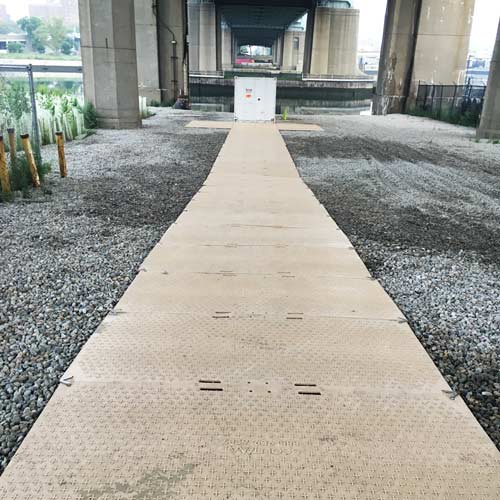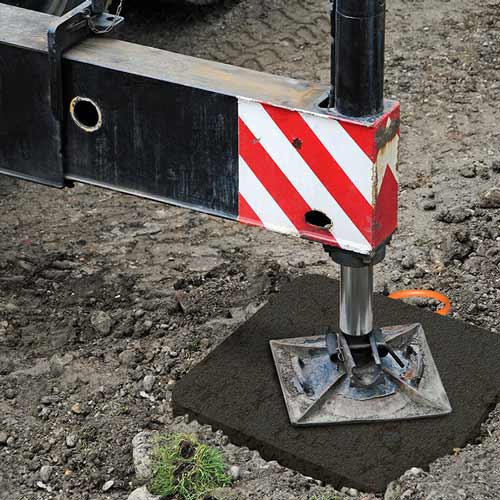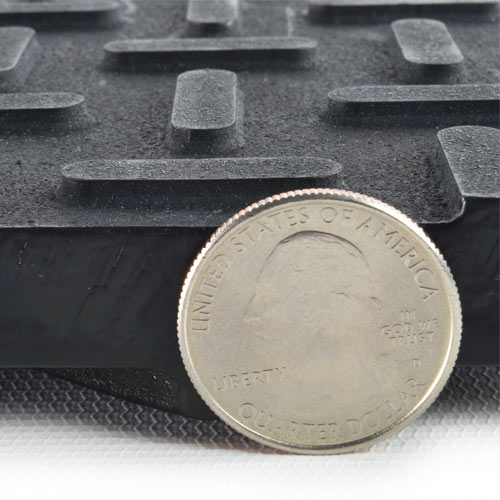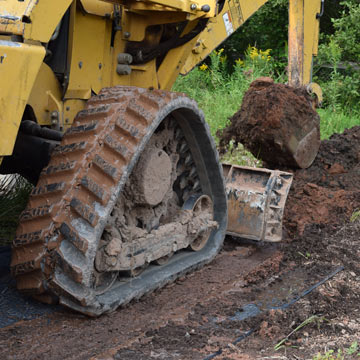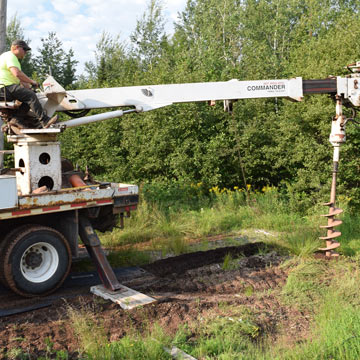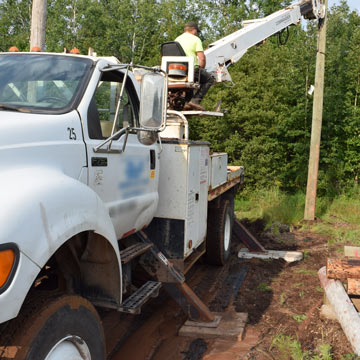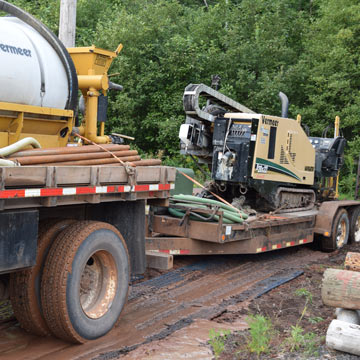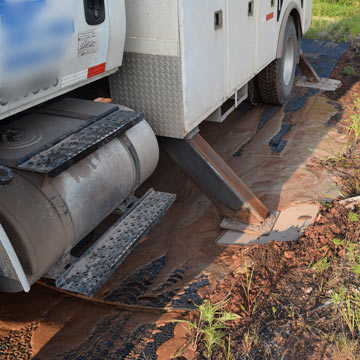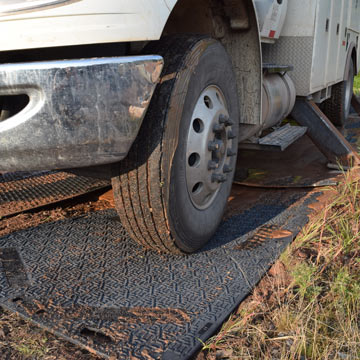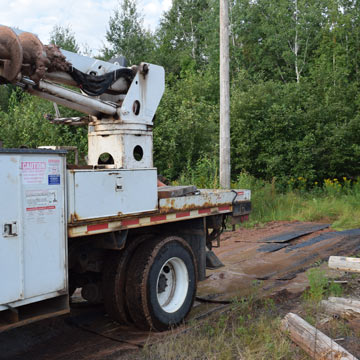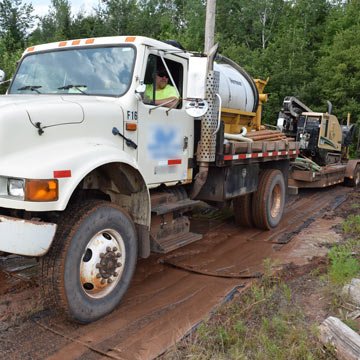 Power companies often employ the use of ground protection mats at a work site to provide a safe and functional expanded work area for electrical linemen to operate their heavy equipment.
The heavy equipment that a utility company or electricity provider needs to connect electricity to a site - from a bucket truck, digger derrick, water truck, directional driller, trencher, pole setter, tracked equipment and trailers, can cause significant damage to an unprotected existing yard or driveway.
Providing access to areas needing power can sometimes be tricky if travel over anything other than pavement is necessary - like mud, dirt, or soft grass. Not only can heavy equipment sink into the ground and cause damage, it can slide, tip or get stuck on less than ideal surfaces, adding hours of extra work and the likelihood of injuries, fines, and additional expenses. The use of Greatmats' variety of ground protection mats provides a solid surface for a temporary roadway or driveway to eliminate all of these potential problems.
Lightweight Ground Protection Mats With Handles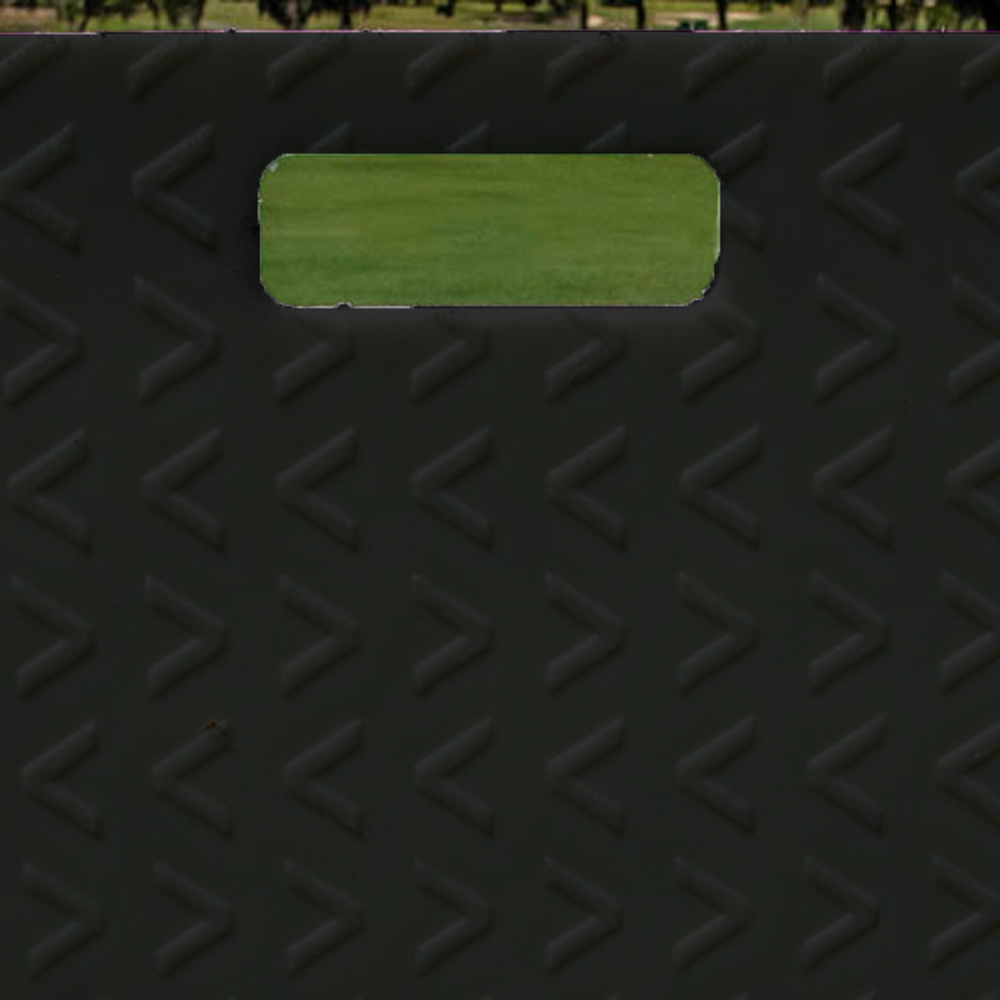 For ground protection mats that are easy to maneuver into place, these 4x8 foot mats are a great choice. Made of high density polyethylene and weighing just 80 pounds, these high quality mats provide superior traction and grip for forward moving vehicles.
With a strategically positioned set of handles, these mats are easy to lift off of a truck, loader or pallet and set into place. These mats do a great job protecting finished surfaces from heavy equipment, and they provide ease of motion over soft or slippery ground.
They will support loads up to 60 tons, and their non-absorbent design prevents the mats from ever becoming waterlogged. These mats are reversible and economical, and they can just be swept, hosed off or pressure washed as needed.
Aggressive Cleat Ground Protection Mats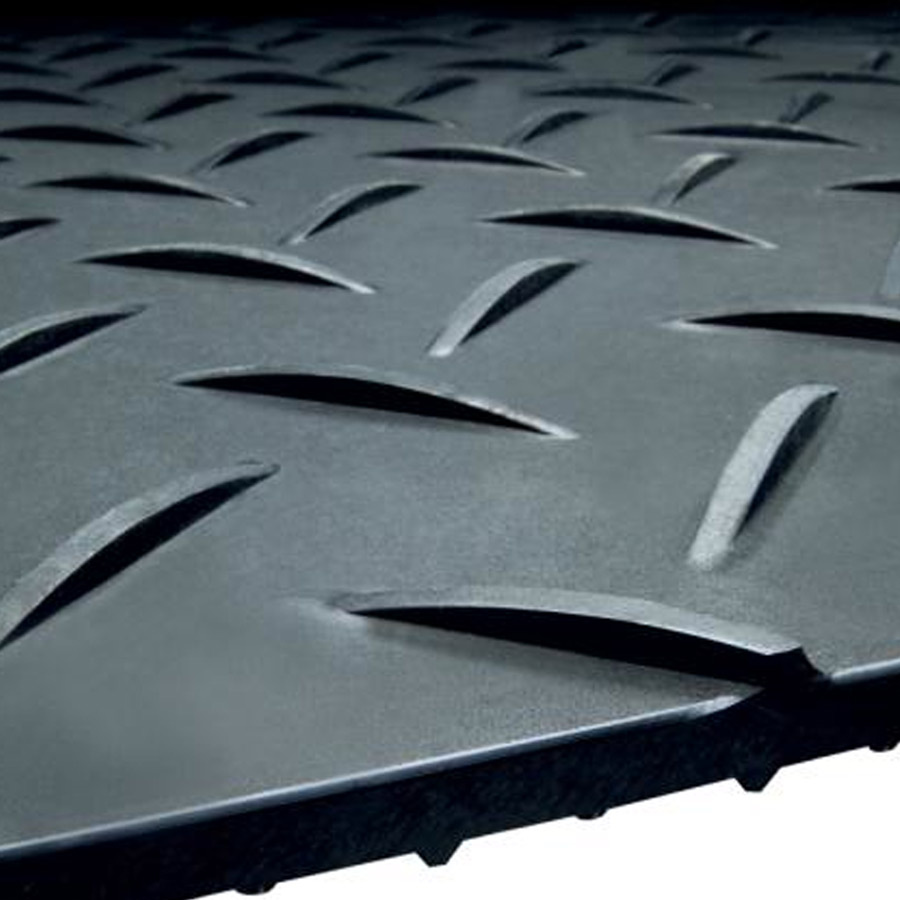 If you're seeking ground protection mats that can support heavier loads, the AlturnaMats are a great option. With the ability to easily support up to 120-ton (240,000-lb) loads and leave turf smooth, even in the softest conditions, these rugged ½ inch thick recycled polyethylene mats will perform without fail.
The mats are ideal for building a temporary roadway or working platform in minutes, and with their diamond plate tread mat design, the ground protection mats provide maximum traction and the highest quality.
They are accompanied by a Lifetime Warranty and competitive pricing.
Non Conductive Ground Protection Mats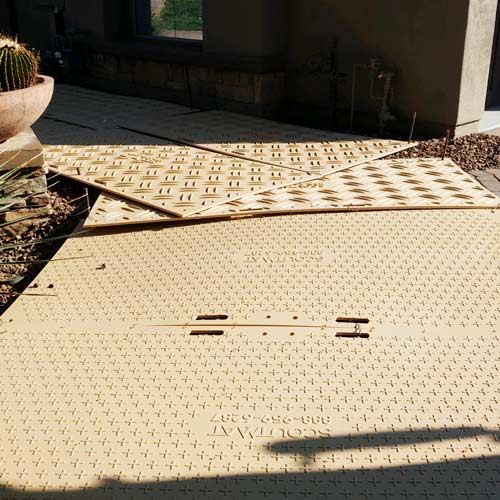 Scout ground protection mats are an excellent option for power companies and energy providers when needing to support loads of up to 175,000 pounds (87.5 tons). They are ideal for work sites where the ground is soft and the concern for rutting and damage done by weight of heavy equipment is present.
They are made of high-density polyethylene (HDPE) with a uniquely engineered composite surface texture that allows for minimal mud, enhanced forward traction, and reduced slippage.
These mats are made of a material that prevents cross-contamination from heavy machinery, and they do not conduct electricity. They are among the roughest and toughest mats and are weatherproof and waterproof.
Portable Outrigger Pad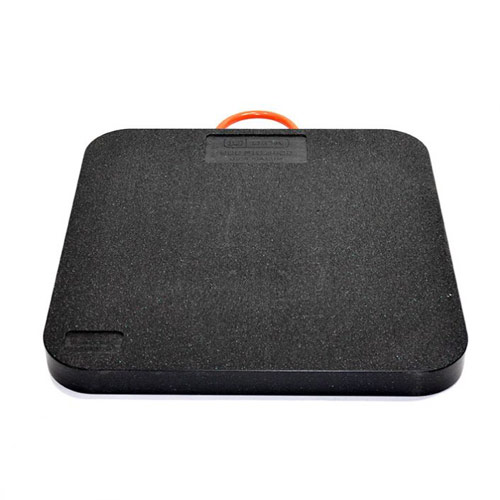 Most standard ground protection mats are not designed for outrigger use. In those circumstances a specialized outrigger pad that is lightweight and easy to maneuver is an excellent choice.
These are made in the USA with a safety textured surface tread and are non-conductive, non-magnetic, and resistant to temperature, chemicals, water, and oils. Although lightweight, they are designed to support vehicles like lift bucket trucks and boom trucks with no warping or delamination.
The pads feature recovery memory characteristics that ensure that they will return to their original shape after bending. They will not warp or splinter and they feature safety orange ergonomic handles to optimize maneuverability. They come in different sizes and thicknesses depending on the power company's needs and requirements.
Connecting Grass Protection Mats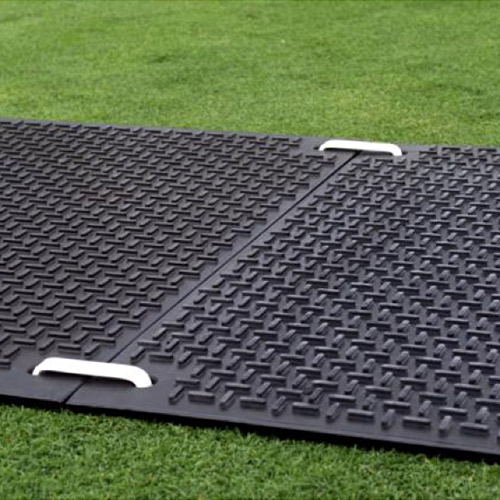 Pedestrian matting that can also be used for ground protection mats come in handy at work sites. These durable mats are ½ inch thick and can hold loads of up to 120 tons. They will leave the ground smooth, even in soft soil conditions.
This mat system locks together with Turn-A-Links or EZ links, and it has two practical cleat designs - for walking and vehicle traffic. These ground protection mats are available in clear or black, and they come with a limited lifetime warranty.
Greatmats for your Ground Protection Matting Needs!
Greatmats offers a wide variety of the industry's best ground protection mats. From the options highlighted to numerous others, let Greatmats' ground protection mats go to work for you!
With the best service, warranties, and unbeatable pricing, you can't go wrong with any of the options available at Greatmats. Simply reach out to the friendly and knowledgeable customer service team who will help you determine the product or products right for your company or project.