The Best Home Gym Mats - Comparing Rubber, Foam and PVC Gym Mats
By Julia Nass Created: March, 2017 - Modified: March, 2023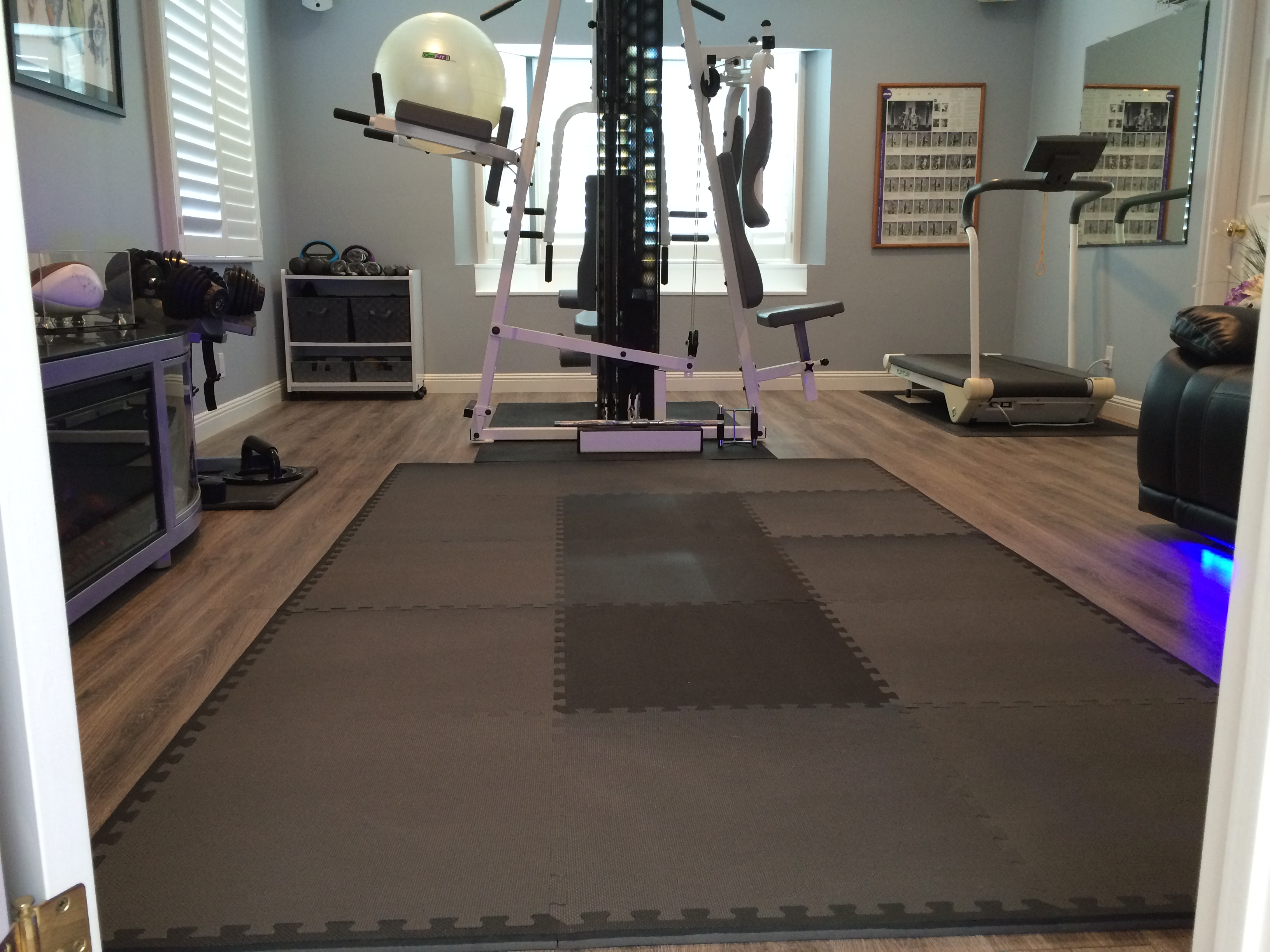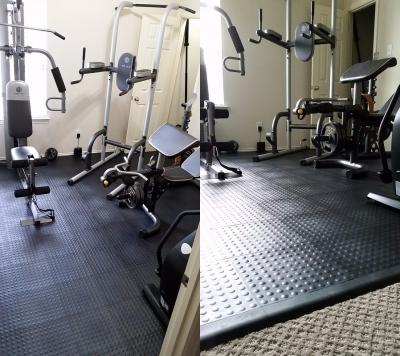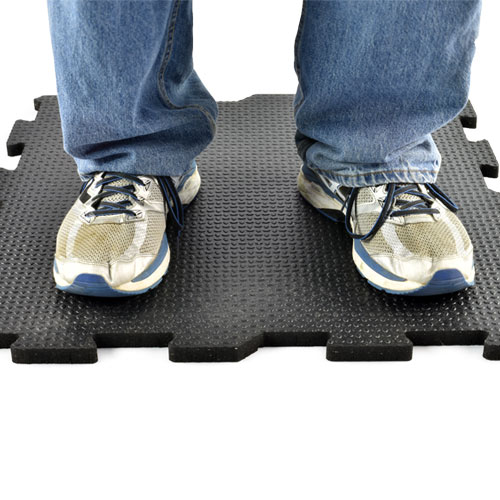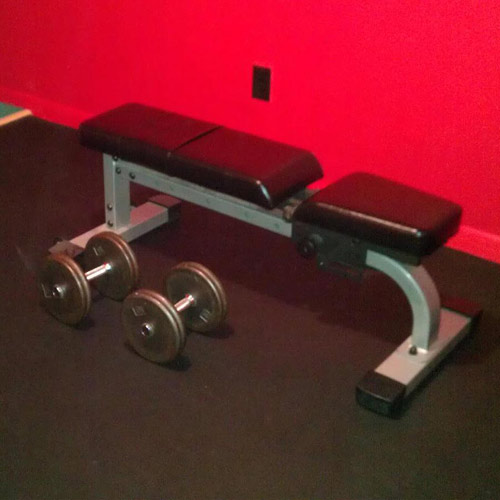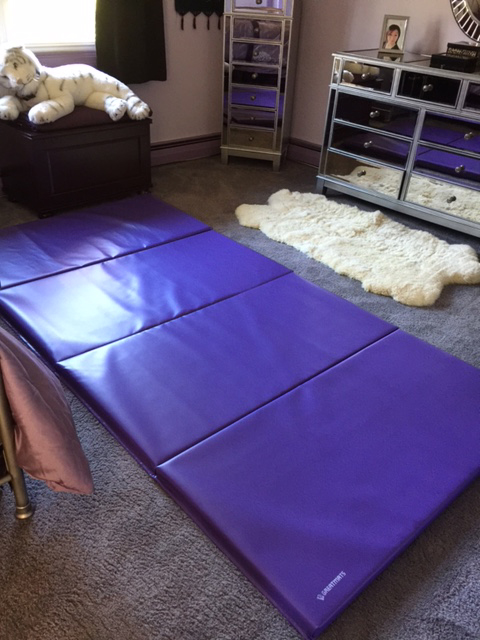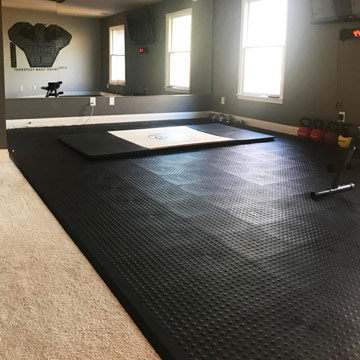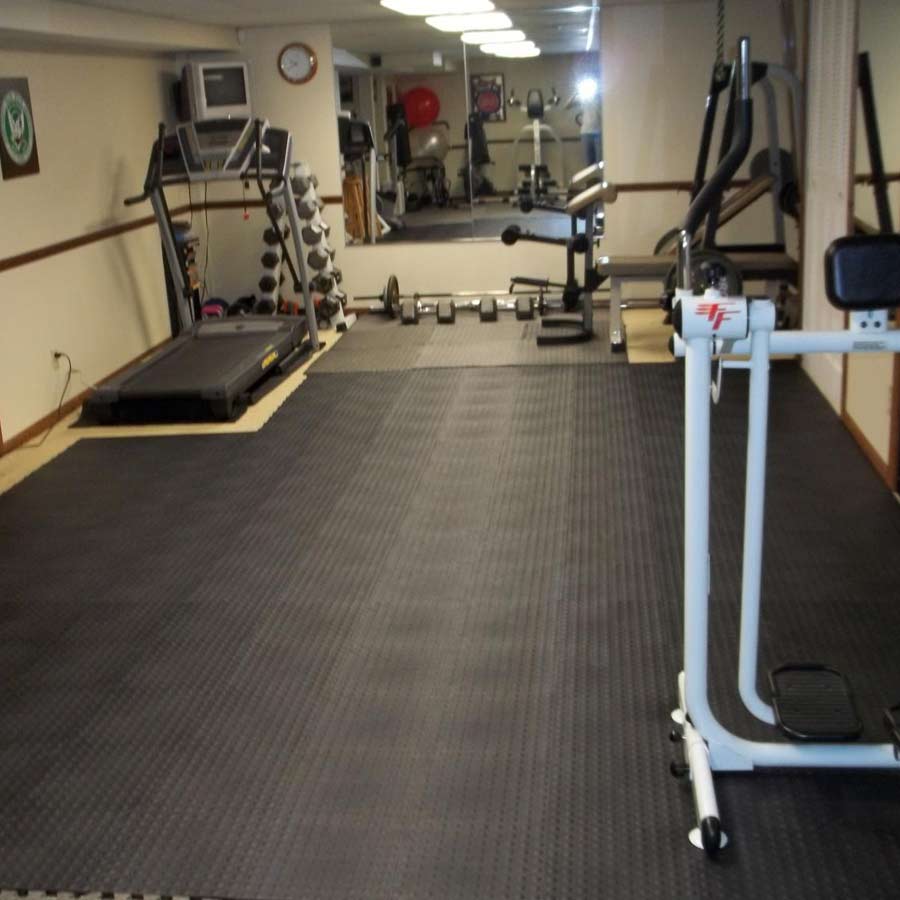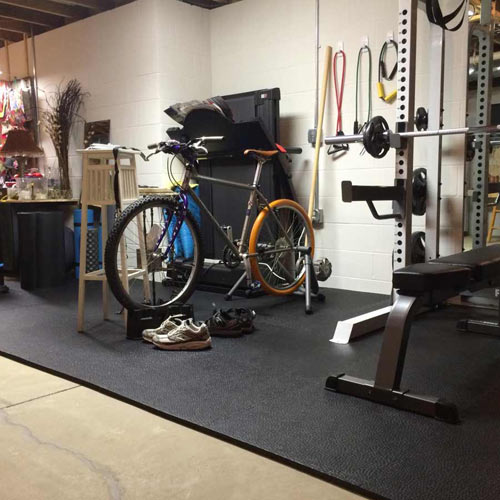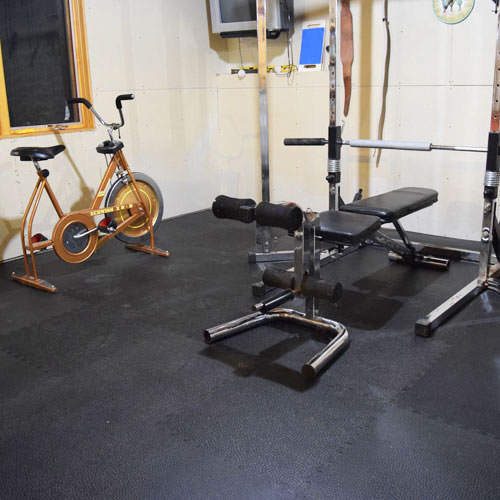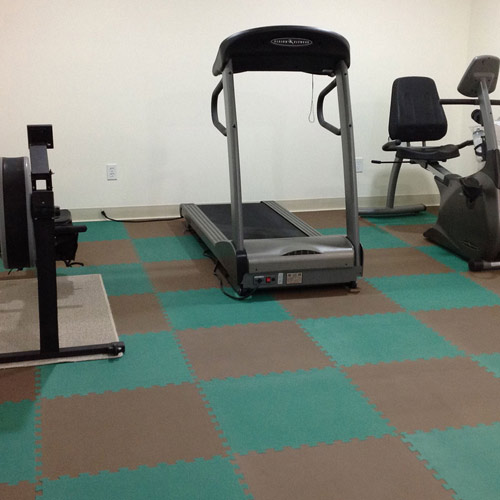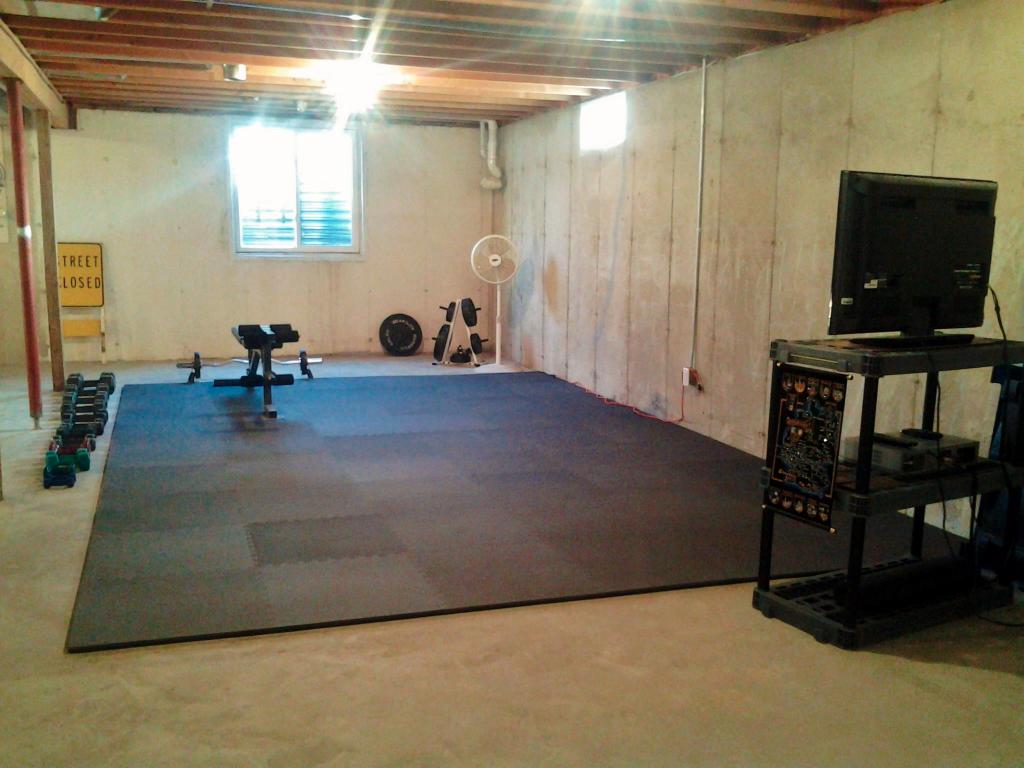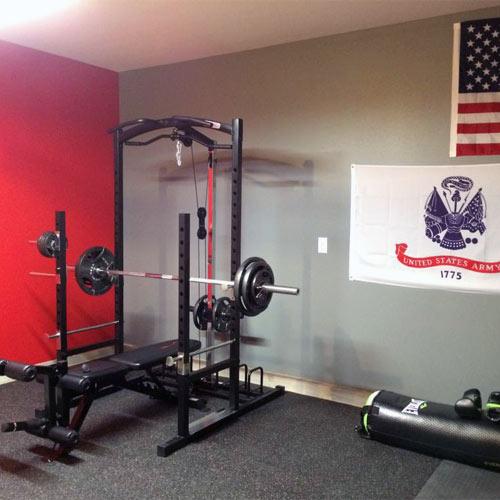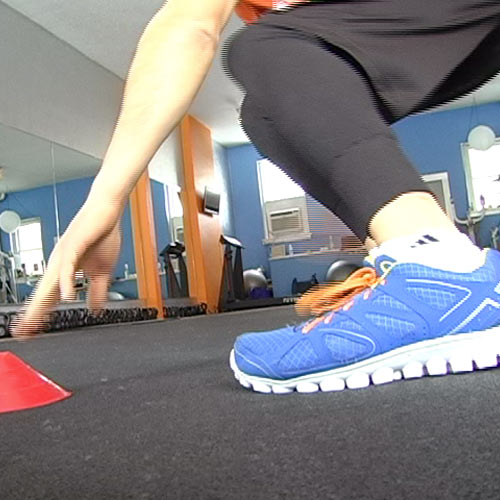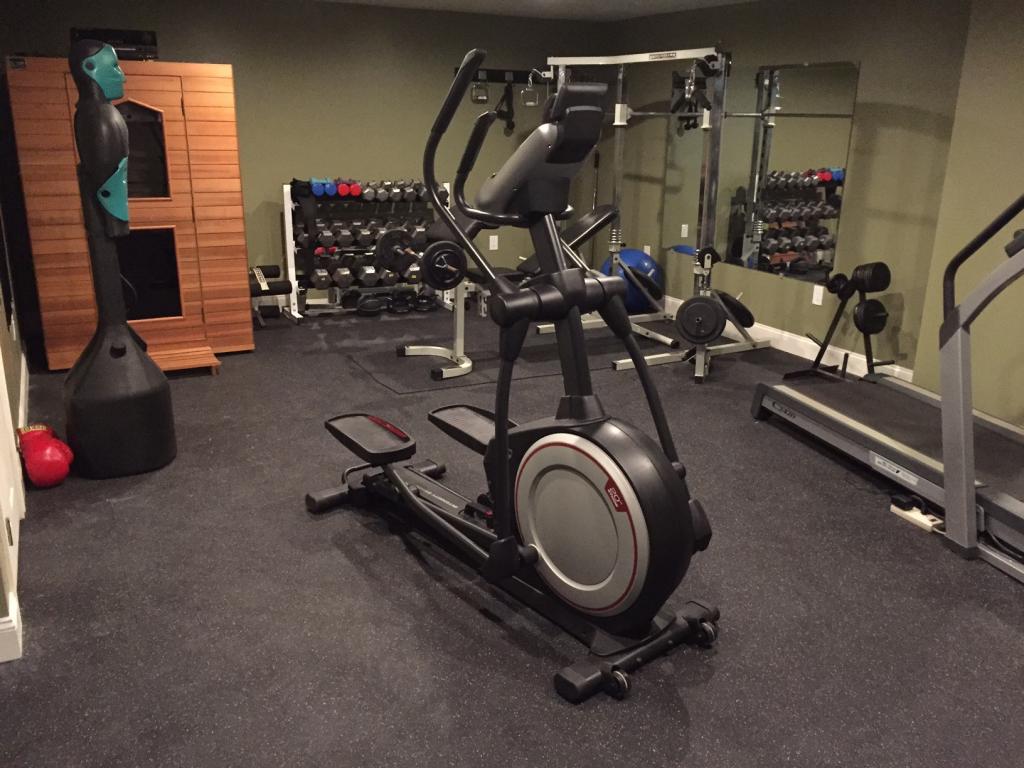 Working out shouldn't have to be a chore. You should be able to exercise when you feel like it and be able to practice your sport spontaneously. Getting to the gym, however, is something that can be difficult to fit into a busy day. Navigating traffic, crowds and gym costs can easily become more exhausting than the workout itself.
The easiest solution to all that stress is a home gym. Sounds fancy, right? It doesn't need to be. With home gym mats, a home gym is no longer just for the rich and famous. Creating a personal workout space can be simple, affordable and even portable. All you need is a hard surface on which to put mats down and a little room to move and... Voila! You're ready to have all the exercise freedom you want.
Greatmats offers three of the best types of home gym mats:
gym floor tiles,
flooring rolls,
and exercise/gymnastics mats.
It also offers these mats and flooring options in a variety of different materials:
rubber
foam
and plastic.
Each type of mat has specific benefits, especially depending on the activity. However, there is one thing that each mat has in common: they are high-quality, easy to move/install and are easy on the wallet.
Home Gym Floor Mats or Tiles
There are several different kinds of modular tiles available for home gym floors. Modular floor tiles come in foam, rubber and plastic. Floor tiles provide one of the easiest installation processes and makes removal and relocation extremely simple. With the following variety of materials and sizes, you can choose what would work best for you.
Rubber Tiles/Mats for Home Gym Flooring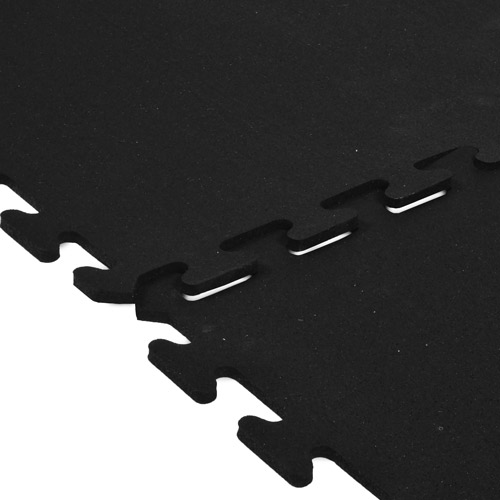 Rubber tiles
are one of the most durable options out there for home gym floors. They cater to a variety of activities including weight lifting and circuit training. Not only can they withstand the weight of heavy exercise equipment such as weight machines or treadmills, but the tight-fitting seams are also protective to the surface underneath. Interlocking rubber floor tiles are one of the easiest ways to install a rubber floor, and seams will virtually disappear after use. Greatmats' rubber flooring tiles are made completely in the USA and come in a variety of colors and sizes.
Foam Tiles for Home Gym Flooring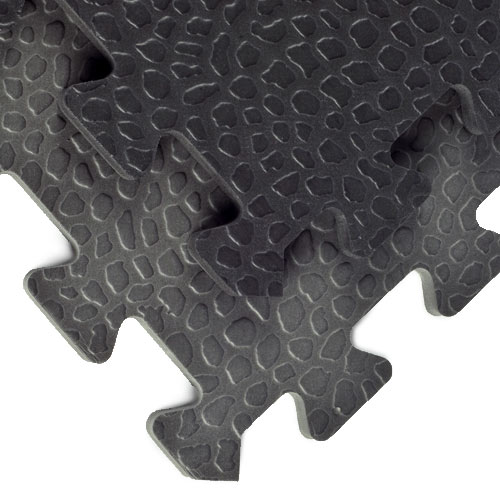 Foam tiles are constantly a top-choice for martial arts flooring.
Home gym foam mats
are soft, comfortable, and provide both cushion and insulation. They come in a variety of thicknesses and textures. Most of Greatmats' foam tiles are designed for human activity and gym equipment such as freestanding training bags. Some can even withstand the weight of exercise equipment although they are not quite as durable as rubber and will indent if weight is not properly distributed. All the foam tiles Greatmats offers are waterproof, slip-resistant, and made of premium quality material.
Foam tiles have the greatest color variety of any other floor tile out there, so you can get creative with customizing your home gym. Foam tiles are even available with surface carpeting or a wood-grain design. Putting down foam tiles for a home gym floor is an extremely easy project. With an interlocking connector design, installation is like putting together a giant, no-brainer puzzle.
Plastic Tiles for Home Gym Flooring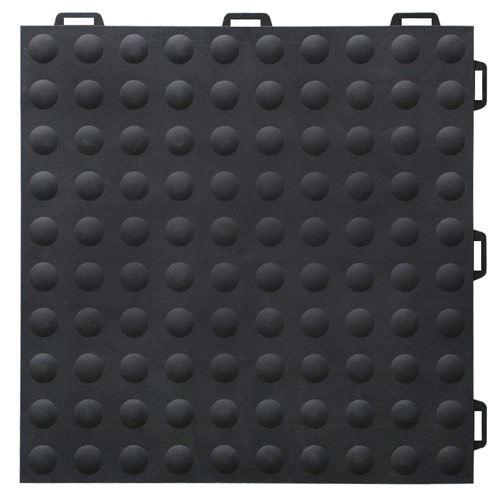 Home gym floors made from
PVC plastic tiles
present the strength and durability of rubber with the cushion and comfort of foam. Greatmats' interlocking PVC tiles for home gym floors offer superior ergonomic benefits with anti-fatigue cushioning and bounce support. Therefore, they are another fantastic option for all around fitness.
They come in two textures: bump top and orange peel. Both are aesthetically pleasing, non-slip and hardwearing. Like other home gym mats, these tiles are easily installed by hand (a rubber mallet also works well). These tiles come in a small variety of colors, but not as many as foam tiles. Black PVC tiles are made from recycled material and may contribute LEED points to Green buildings. All plastic home gym tiles are waterproof and easy to clean.
Home Gym Flooring Rolls
Rubber Gym Rolls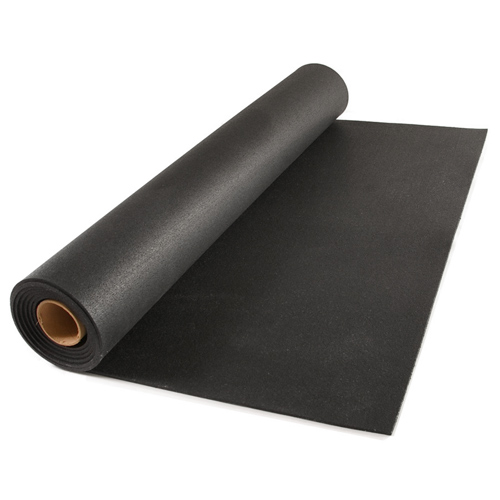 Rubber flooring rolls
are another common choice for multi-purpose fitness and exercise. It's hands down one of the most cost-effective home gym floor options. Flooring rolls come in a standard size of 4 x 10 feet, but there exists a wide variety of thicknesses to choose from. Further, you can always custom order a different size.
Some flooring rolls are more dense and sturdy, while others are more porous to allow for more cushion and shock-absorption. Whatever you're going for, Greatmats can help you.
Professional gyms worldwide utilize rubber flooring rolls. These gym floors are tough and wear-resistant, even with high levels of activity. Rubber rolls can easily be cleaned, but it's important to use cleaners with a neutral pH as to not break down any materials. Rubber flooring rolls can be easily put down by hand and adhesives are not necessary.
Home Gym Foam Rolls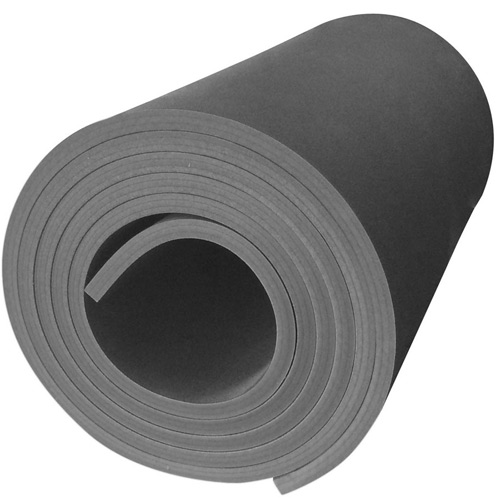 Feeling like you need some extra protection while performing stunts?
Foam flooring rolls
are also available at Greatmats as a killer underlay option. Although foam flooring rolls are not designed as a top surface, they can create extra cushion underneath any other home gym flooring you choose. Foam flooring rolls are available in 6x42 feet floors and come in 5/8, 1/2, and 1 inch thicknesses.
At Greatmats, you can also find 4x6 or 5x10 foot home roll out gym mats with either a carpet or vinyl surface. These foam-based gym mats can be excellent for everything for gymnastics and cheerleading to wrestling and martial arts.
Folding Gymnastic Mats for Home Gym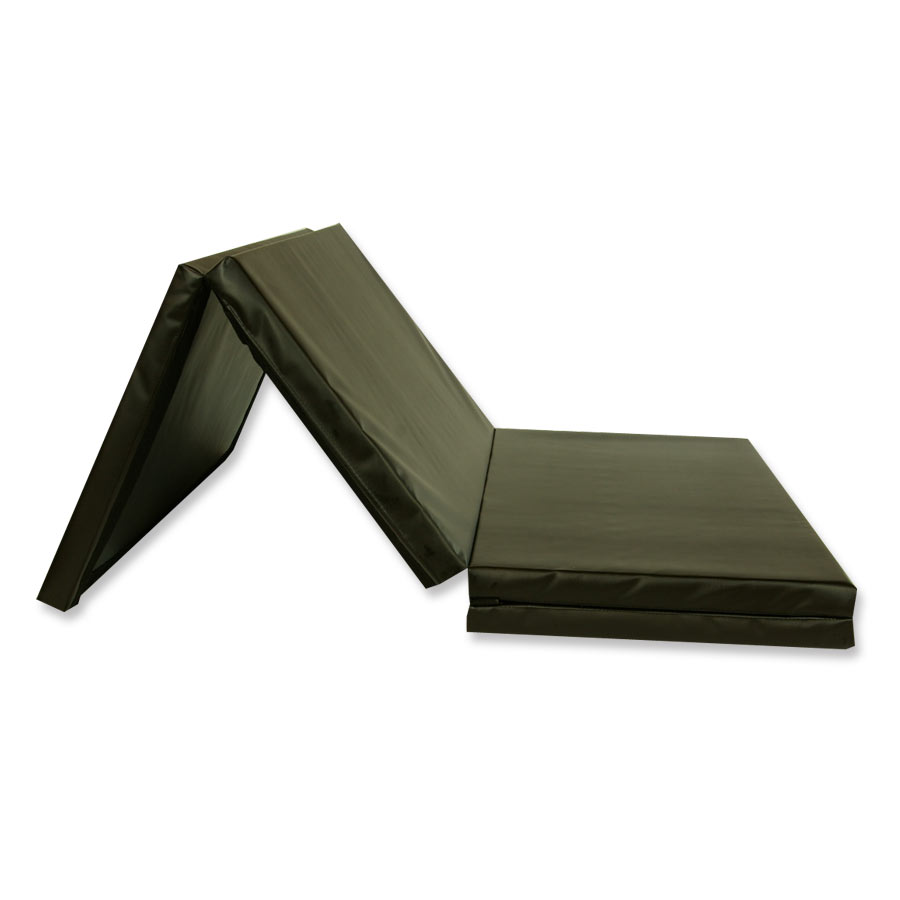 Folding gym mats
are an extremely popular choice for high impact sports such as tumbling, cheerleading and gymnastics. However, they have enough cushion to be comfortable for any floor exercise. Folding gym mats come in a variety of thicknesses and sizes. All are made with 18-oz coated vinyl with double-stitched seams and thick polyethylene (PE) foam, which promises extreme durability, shock-absorption and comfort.
Folding home gym mats can also be used as wall padding. All you have to do is screw the external flange on the long side of the mat to a wall-attached furring strip.
Each panel-style folding gym mat features 2-inch hook and loop fasteners. Thus, you can attach multiple mats together. Simple attachment and foldability makes gym mats easily transportable. Folding mats are an awesome home gym flooring solution if you need something temporary.
With folding gym mats, you can spice up any workout environment as they come in a huge variety colors. You can even choose more than one color. Maintenance for foldable home gym mats is simple. Hot water and a sponge are all you need to clean foldable home gym mats.