Pro Taekwondo Mat For Sparring, Training, Competition
By Greatmats Staff Created: June, 2017 - Modified: July, 2021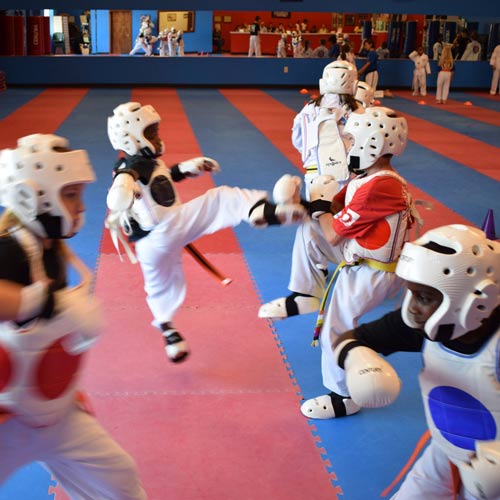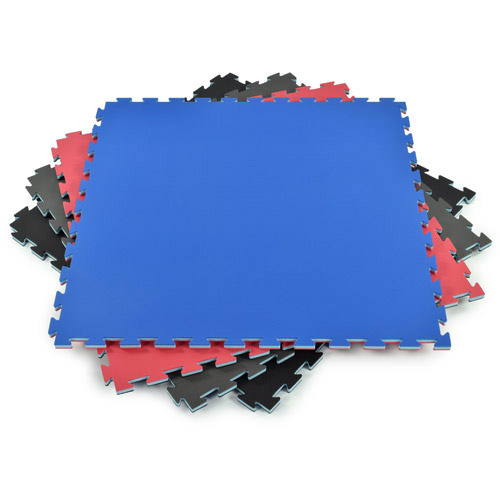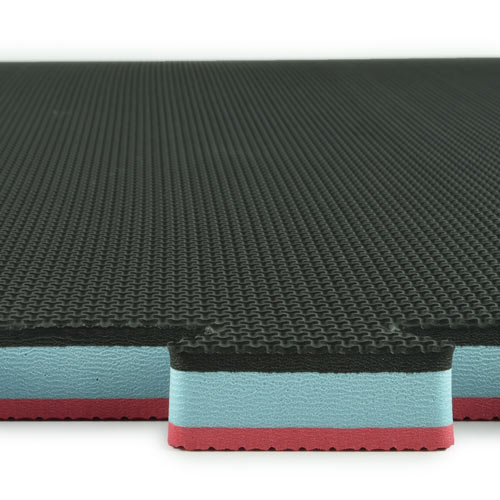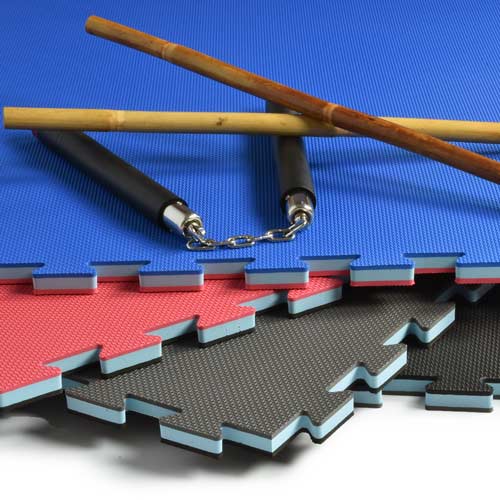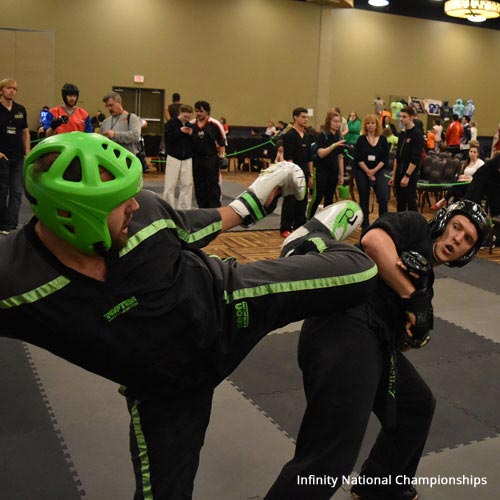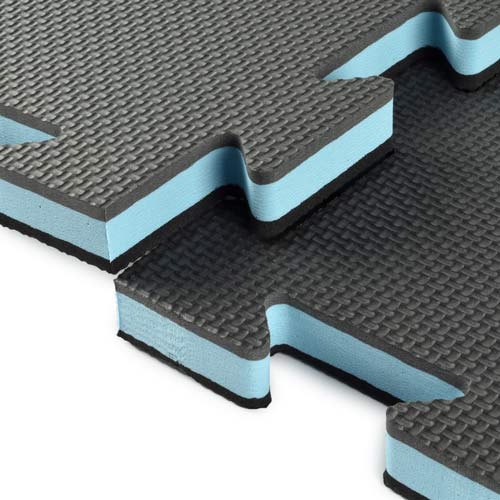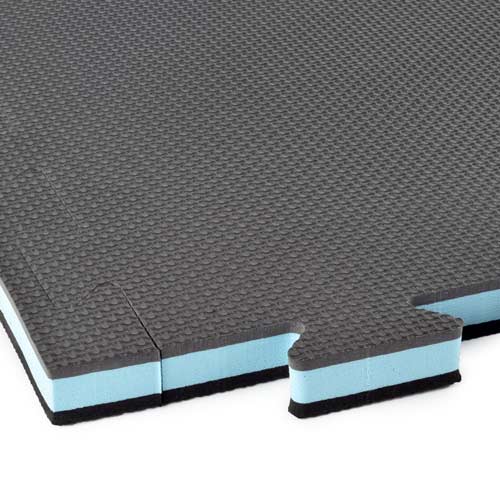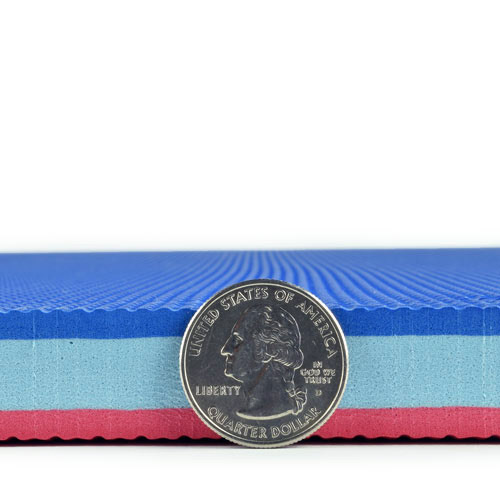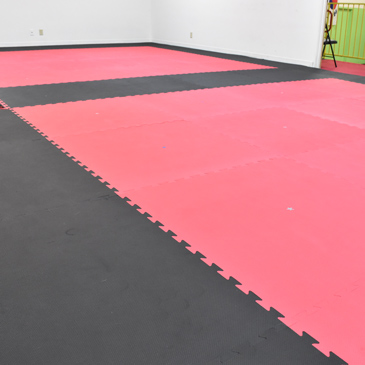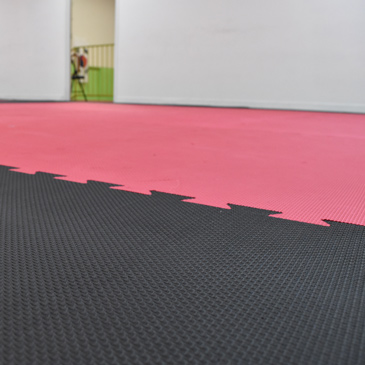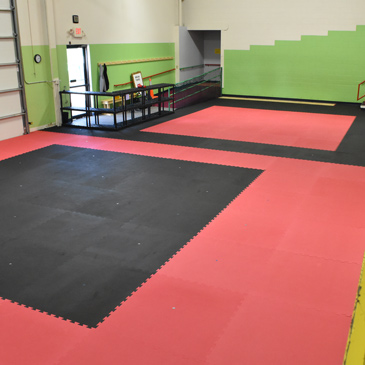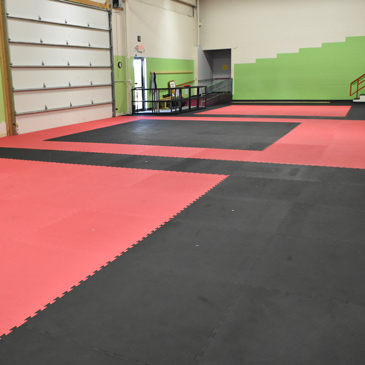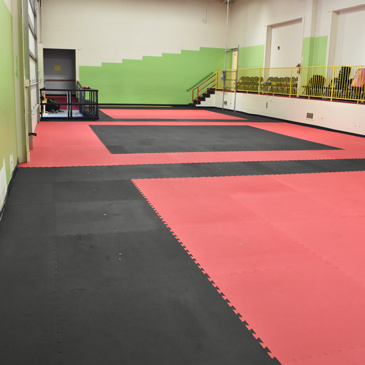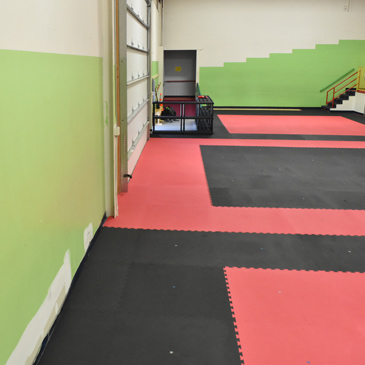 Greatmats'
Pro Taekwondo Martial Arts Mats 20 mm
combine professional quality with affordable prices. Suitable for use in professional dojo, martial art, and TKD studios, these durable sparring mats last for years and are full of features that make them an ideal choice as taekwondo mats.
These mats are made of a high-density closed-cell EVA foam. They feature a soft core that helps to absorb shock during a fall, creating cushion to avoid injury. This cushion and shock absorption can help to reduce the chance of injuries, reducing pressure and joint strain. At the same time, these taekwondo floor mats retain the resistance needed to create a firm floor surface to support athletes during quick changes of direction, jumps, and more.
Each taekwondo mat features a thatch top pattern. That surface is resistant to footwear, and can withstand students who train in athletic shoes. This supreme durability means that even a pro sport taekwondo facility can invest in these mats and see long-lasting results from this flooring.
Professional flooring used for taekwondo training sparring practice sees heavy use, but these tiles are made to withstand those challenges. They're completely non-absorbent, so they'll stay odor-free, helping to keep a gym area hygienic and pleasant. The mats are free of lead and latex, and they're completely safe for children and adults. There's no need to worry about harmful chemicals and health risks.
These mats are double-colored and reversible, so it's possible to create eye-catching patterns and designs with any installation. Choose from four color pairings to complement your gym's branding and existing colors.
While these mats will last for years with proper care and use, at the end of their lifespan, they are recyclable. This makes for easy disposal, and there's no worry about a negative environmental impact.
Installing martial arts mats
These interlocking mats are easy to install, and they can be installed without any professional help, saving a facility money. When positioned in the same direction, the tiles lock together to create a cohesive surface. Measuring 40 by 40 inches, the tiles are easy to carry and manage. Each mat weighs just six pounds.
When installing temporary flooring, the tiles can be dry laid over a hard, flat subfloor. There is no adhesive required for this temporary installation, and the flooring can be relocated or removed in the future. Because the seams fit together tightly with no gaps, there's no risk of students tripping over separating tiles.
It's possible to perform both wall-to-wall installations and island installations with these mats. Each tile comes with four border strips to create a finished edge when needed, giving an island installation a polished and completed appearance.
You may need to cut the tiles for a wall-to-wall installation, which is easily accomplished with a sharp utility knife and a straight edge. When installing mats against walls, it's best to leave a gap of ½ inch between the mats and the walls. This allows for expansion that can occur in warmer temperatures, ensuring the expanding tile doesn't push up against the wall and create uneven areas in the flooring.
Because this flooring consists of individual tiles, it's possible and easy to replace individual tiles that may become worn or damaged. This can save a facility money over the cost of replacing an entire floor, and ensures that the gym will always be able to maintain a professional, quality appearance.
What is a taekwondo gym called?
A taekwondo gym is called a Dojang. "Do" translates to "the way," while "jang" translates to "a place." Dojangs are often significantly decorated, and they feature flooring that has been specially selected to help keep athletes safe. Many of these gyms also feature mirrors on the walls for a comprehensive view during training.
What kind of mats do they use in taekwondo?
Taekwondo requires specialty flooring that combines shock absorption to help keep athletes safe, while also providing the stability athletes need to stand, jump, and balance. Greatmats' Pro Taekwondo Martial Arts Mats 20 mm deliver this cushion while still being firm enough to support quick movements and jumps. Greatmats also offers a
home tkd mat
in a 2x2 foot size and
roll out mats
that are suitable for taekwondo training.
What is a taekwondo practitioner called?
A taekwondo practitioner is called a Taekwondoin.
What facilities are using these tae kwon do mats?
These taekwondo sparring mats are also ideal for mma sparring training, martial arts, boxing, and more. A wide variety of facilities have purchased and installed these mats, and they use them daily for many different activities. Take a look at the following customers and disciplines putting Pro Taekwondo Martial Arts Mats 20 mm to use:
Taekwondo
Antioch Martial Arts/The Battle in the Midwest
Brookings Tae Kwon Do
Chon-Ji Martial Arts
Boscobel Family Martial Arts
Badger State Games
U.S. Taekwondo Academy/Wisconsin State Taekwondo Championships
Krav Maga
Fayetteville Krav Maga
Triumph Martial Arts
Kung Fu
Kung Fu Connection
Muay Thai
Tysons City Boxing
Hapkido
Tactical Hapkido Alliance
Freestyle Martial Arts
Valor Academy of Martial Arts
Sport Karate
Infinity Martial Arts/Infinity National Championships
Shotokan Karate
Justice Karate American Shotokan/USAKF National Championships
Wing Chun/Kickboxing
Centerline Martial Arts