TechFloor Premium Tile with Traction Top Carton of 10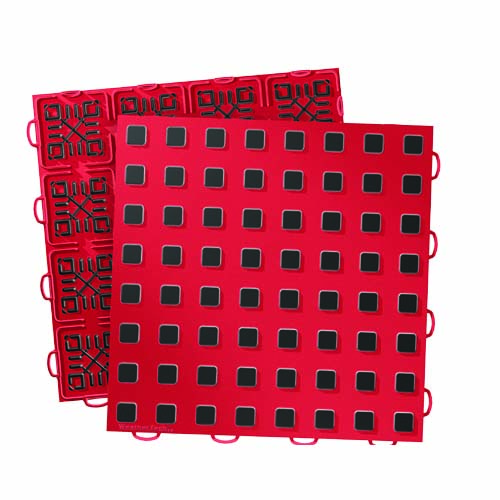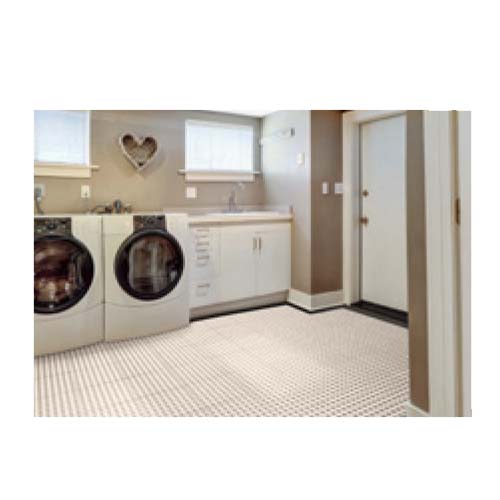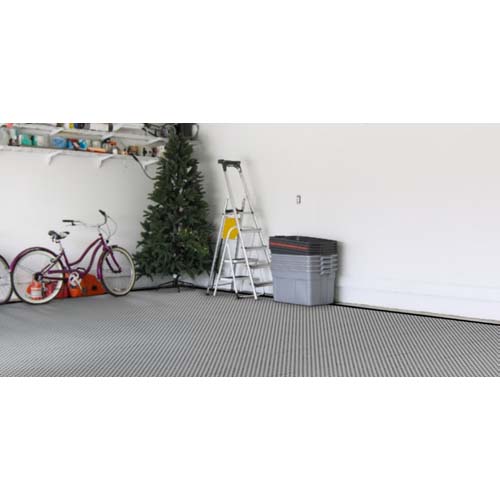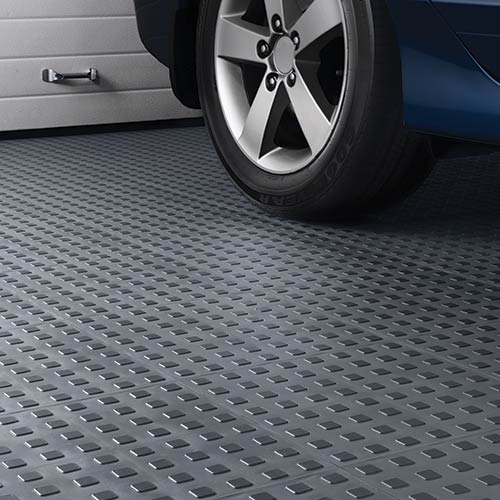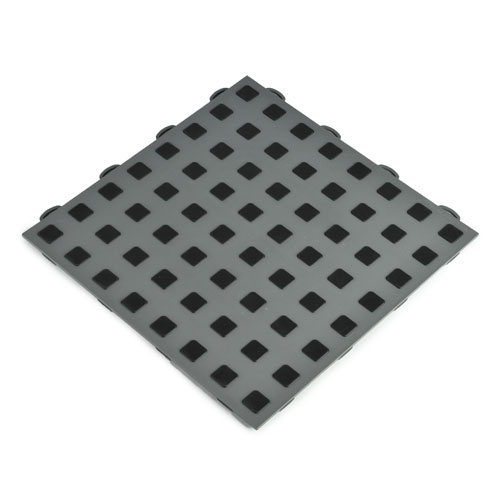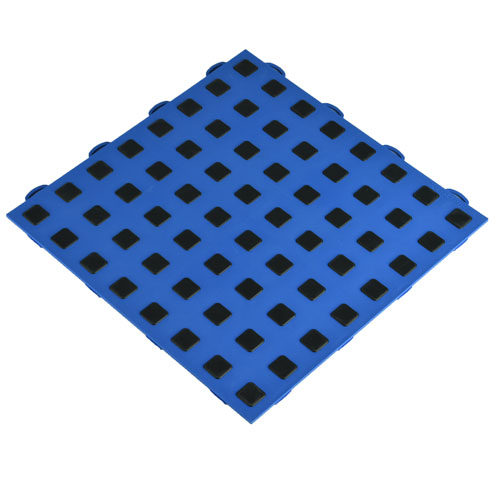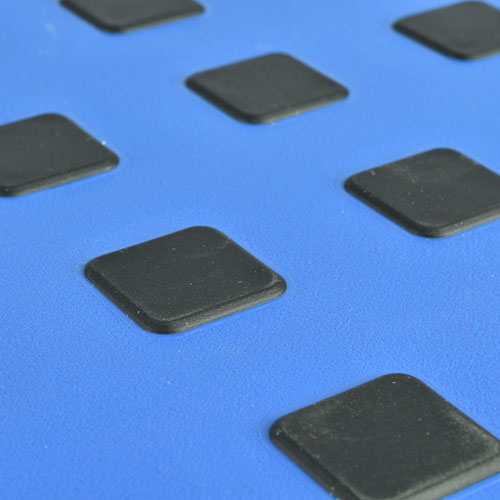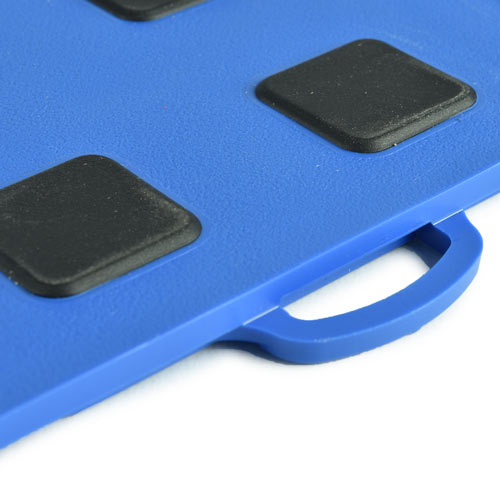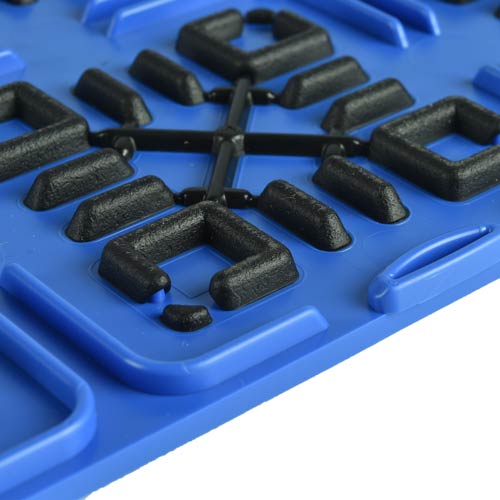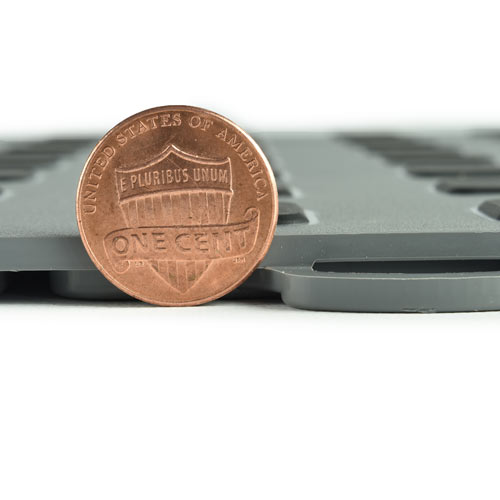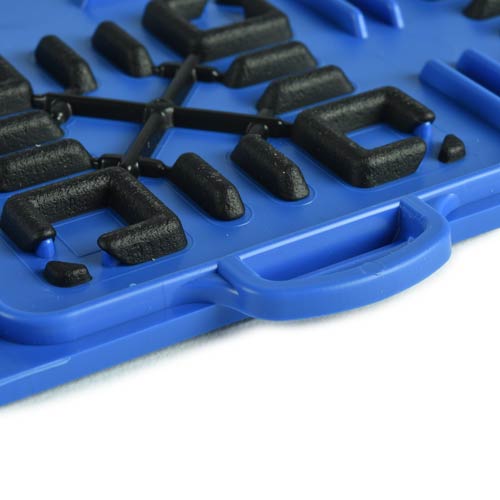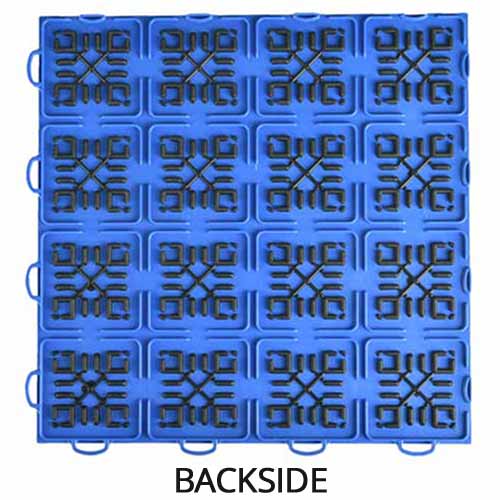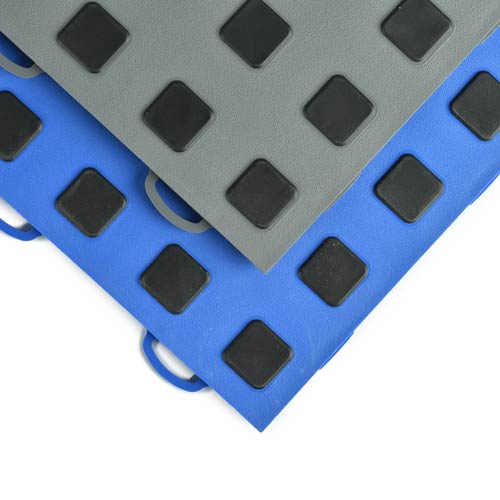 Designed to withstand the daily wear and tear of virtually any indoor floor!
Engineered and manufactured in the USA
Easy to install floor tile
$31.92
/carton
(You Save 19%)
(1 Reviews )
Free Shipping
- lower 48 with $85 Purchase
Ships Out: Estimate 4-6 Working Days

Blue/Black

Dark Grey/Black

Grey/Black

Red/Black

White/Black
TOP FEATURES
Designed to withstand the daily wear and tear of virtually any indoor floor!
Engineered and manufactured in the USA
Easy to install floor tile
Loops and tabs that snap together
Available in an assortment of color options for a custom design
Free floating floor
Sold in cartons of 10
Use Types
Garage Flooring, Workshop Floor Tiles, Mud Room Areas, Home Gym Floors, Laundry Room, Basement Flooring, Play Area, Doormat, Trade Show Flooring, Motorcycle Parking Mat
NOTE: This item is a custom order and is not returnable.
Snap Together Automotive Flooring, American Made Garage Tiles
The TechFloor Premium Tile with Traction Top Carton of 10 product has so many potential use cases that it's a consistently popular choice among customers. This snap together automotive flooring is made of a polypropylene base with injection molded TPE (thermoplastic elastomer) for wet or dry use with non-slip properties.
The soft touch underside on this traction garage flooring offers an incredible grip on top of virtually any sub-floor. A variety of color options allows for exciting designs too, making these premium automotive floor tiles a popular choice. Additionally, these tiles are easy to install, meaning they tightly fit together with thin seams for a sharp-looking installation.

Great Color Options

When you want American made garage tiles that provide both a nice level of traction and a sharp looking color pattern, our TechFloor Premium Tile with Traction Top Carton of 10 product is a smart choice.
You'll have raised squares across the faces of the interlocking garage floor tiles that provide the traction for people walking across the floor, even if the surface becomes wet. These slightly raised square areas are dark, which provide a color contrast on the face of the tile for an interesting looking pattern that's tough to duplicate with other types of traction garage flooring. Most styles of this tile have a base color that contrasts with the dark color on the raised square areas.
You can install these interlocking garage floor tiles using a single base color throughout the flooring area. Or you can use more than one base color in the installation, creating islands within the flooring that have a different base color than the surrounding tile. You even can create a checkerboard pattern with different base colors in each adjacent tile for an interesting design.
The base color options available for the premium automotive floor tiles are as follows.
Blue base/black raised squares
Gray (Dark) base/black raised squares
Gray (Light) base/black raised squares
Red base/black raised squares
White base/black raised squares
Durable Materials
Customers love these premium automotive floor tiles because of how tough and durable they are. Each tile consists of a polypropylene plastic base. Because these tiles are a Made in the USA product, you can count on the materials we've used to be of the highest quality, resulting in a trustworthy product.
We've selected this material for its strength and resistance to chemicals and wear. Each traction garage flooring tile has a material hardness rating of Shore A 95, which makes it extremely durable. Even though the individual interlocking garage floor tiles only measure 1/4 of an inch in thickness, they are among the toughest tiles you're going to find.
Use Cases
It's easy to calculate the coverage area of each carton of our premium automotive floor tiles. Each TechFloor Premium Tile with Traction Top Carton of 10 product contains 10 tiles that have 1 square foot of coverage area each with a 12-by-12-inch dimension.
You can feel free to use our traction garage flooring in many different areas where you need a tough, non-absorbent flooring. However, because these tiles are not UV treated, we do not recommend an outdoor installation.
These premium automotive floor tiles work great as a garage or workshop floor because of how tough they are and because they do not absorb liquid. You'll receive a good performance using these tiles in an entry way or in a mud room as well.
Some people choose to install these high performance tiles in a laundry room or in a basement area to refresh a worn type of flooring, such as stained and cracked cement or worn linoleum.
Feel free to use the interlocking garage floor tiles in any area where you need a temporary installation of a great looking flooring as well, such as for a trade show flooring or for a special type of flooring for an event at a school or at a warehouse.
Because of the interlocking installation system we've developed for these premium automotive floor tiles, you'll be able to take these tiles apart and move them from location to location. Or you can just leave them in place for a permanent installation too.
Installation Tips
You can install this traction garage flooring alone or you can have multiple people work on the installation. As each tile only measures 12 by 12 inches, one person can carry a tile and maneuver it into place with very little effort. Additionally, each carton weighs only 9 pounds, so you'll have an easy time carrying these lightweight interlocking garage floor tiles.
Before installing the traction garage flooring, we recommend that you thoroughly sweep the sub-floor, removing any debris or anything else that could inhibit the proper installation of the tiles. If you choose to mop the sub-flooring before installation of the tiles, give it time to dry before you lay out these interlocking garage floor tiles.
Our modular garage floor tiles are custom engineered utilizing a loop and tab system that tightly locks the tiles together and creates a seamless look. Each tile features two edges with loops that visibly hang over the edge of the tile, as well as two edges with tabs that are hidden on the underside of the tile.
To attach these tiles, just place one edge of the tile with the hidden tabs over the top of the edge of an adjacent tile with the visible loops. Once the adjacent tiles are lined up properly, just step on the edges of the tiles or use your hands to press them down. The two tiles should quickly attach to each other, snapping into place.
When you want to uninstall the tiles, just pull up on the edge of the tile that has the hidden tabs on it, and they should pop out of the loops with just a little force applied. You than can stack the tile squares in storage until the next time you need the traction garage flooring.
Use of Expansion Joints
This style of flooring can accommodate the use of expansion joints, which allow the flooring to expand and contract slightly without buckling. Expansion joints are recommended to be installed in any garage or other area that may be exposed to significant temperature changes.
You can place these expansion joints every 5 to 7 feet. The expansion joints feature the same hidden tab and loop installation system that's featured with the full 12-by-12-inch tiles.
Each expansion joint measures 3 by 12 inches, making it easy to add them into the installation as you're working. Should you need to add expansion joints after installing the flooring, you can put in four expansion joint pieces spread across the length of the floor and remove one full tile to end up with the same overall size for the flooring. Each expansion joint tile allows up to 3/8 of an inch of expansion or contraction.
When figuring out where to place the expansion joints in the overall flooring, try to avoid placing the joints in an area where a vehicle tire or another heavy object will be placed directly on the expansion joint. Leave heavy objects on top of the 12-by-12 tiles, rather than on the expansion joint areas.
Maintenance and Care
These durable interlocking garage floor tiles do not require extensive time spent on cleaning and maintenance. These tiles will look great for a long time as long as you spend just a little bit of time with maintenance.
To clean the tiles, you can sweep away dry debris with a broom. For a more thorough cleaning, you can mop the floor with a mild floor cleaner mixed with water. Do not use harsh chemicals or abrasive materials, including solvents, on this type of flooring. Additionally, do not use polishes or waxes on the floor, which may cause it to become slippery.
The premium automotive floor tiles can handle having water on them, but should any other type of liquid or other substance be spilled on the floor, we recommend that you clean it as quickly as possible, just to avoid any potential of staining.
Long Warranty Period
The TechFloor Premium Tile with Traction Top Carton of 10 product has a limited lifetime warranty against defects in materials and workmanship, meaning you can feel comfortable with the long lasting performance you'll receive from this traction garage flooring.
Exclusions to this warranty include normal wear and tear, damage due to abuse, abrasive conditions, UV exposure, excessive manipulation from repeated installations, and exposure to chemical contamination, such as spilled gasoline or oil. This warranty is extended to the original purchaser of this product, and it is not transferable.
If you have any questions about the warranty or the ordering process for these interlocking garage floor tiles, just contact our customer service team for help. Our knowledgeable team can answer any questions you may have and help you figure out the best installation and delivery options for your needs.
Shipping
Ships in cartons via ground service to your door, for larger orders product may ship freight delivery.
Please review our shipping disclaimer.
ACCESSORIES
Accessories for TECHFLOOR PREMIUM TILE WITH TRACTION TOP CARTON OF 10
ANSWERS
Product Questions:
Q: Hello, I would like to know if this product is weather proof out doors. I am trying to create a parking pad for my vehicle on the lawn. If not, please offer your suggestion on the durable type for my project.
A: This product may work better. https://www.greatmats.com/tiles/decking-tiles-black.php The perforations in the tile will allow the grass to grow through.
Q: Is this product mold resistant?
A: Very much so, the material is hard plastic and will not absorb any moisture.
Q: My floor is not perfectly even, will this product be able to traverse some slight waves and irregularities . The base is concrete and I will be patching everything I can
A: These tightly interlocked tiles will cover your slight floor imperfections. Any large divots or holes should be corrected or filled before installing a floating floor. Slight slopes would not be a problem.
Q: I'm looking for a product to place over a plush carpet to serve as a runner for a wheelchair. Will these tiles work? I'm concerned they may come apart when the wheelchair presses down.
A: These may not work over plush or padded carpet. We suggest laying a flat surface, like a plywood, before installing an interlocking tile. These tiles may pop up at the interlock as the wheelchair rolls over the top of the tile if the tiles are installed directly over the carpet.
Q: Can these tiles be trimmed to fit my floor and around the steps going into the house?
A: These tiles can be cut with a table saw and fine tooth blade.
Q: What is the weight limit
A: This tile is not weight limit rated and is designed and sold and used for automotive installations.
Q: Does this have a raised top? I am looking for a flat top with perforations
A: The square are slightly raised on the surface for traction. You may want to consider our
Perforated Garage Tiles