Thick Foam Mats - The Best Foam Flooring Tiles and Padding
By Paige Cerulli Created: June, 2018 - Modified: September, 2023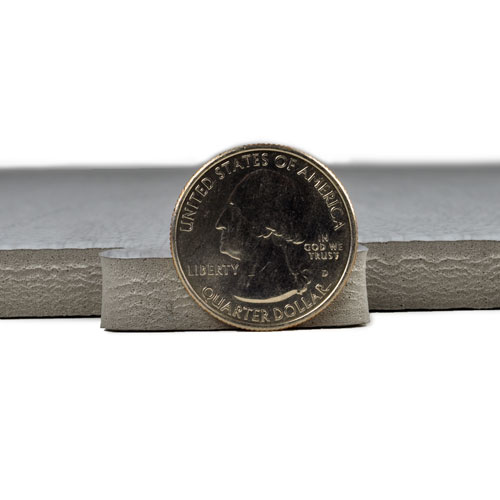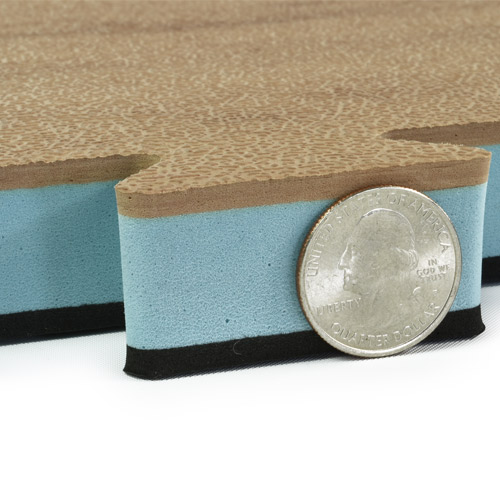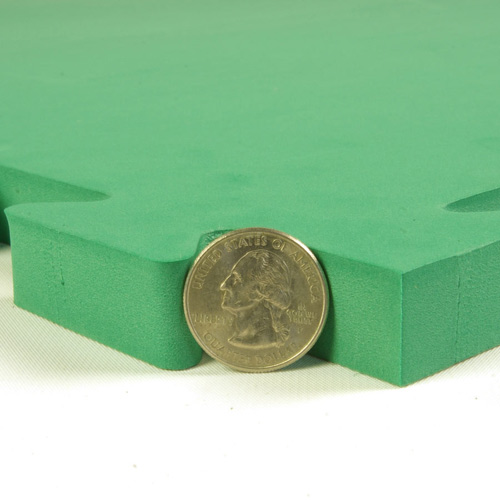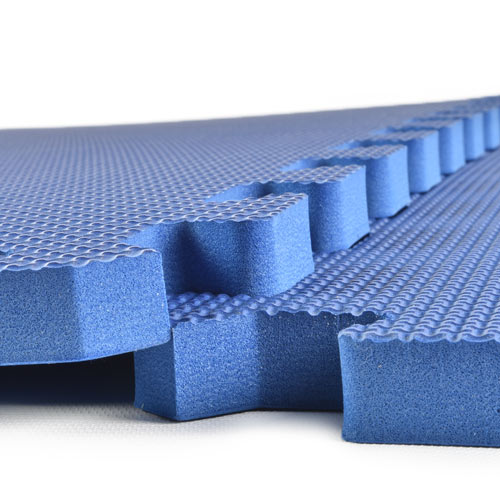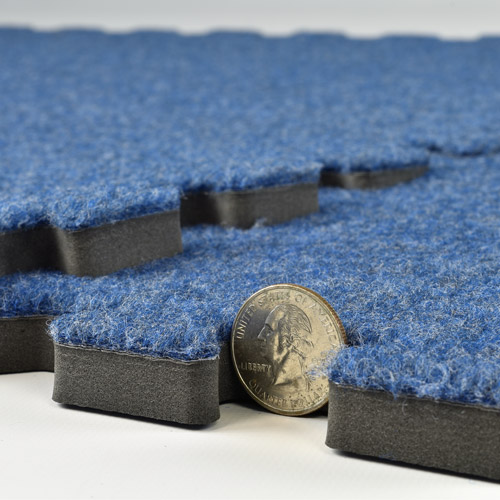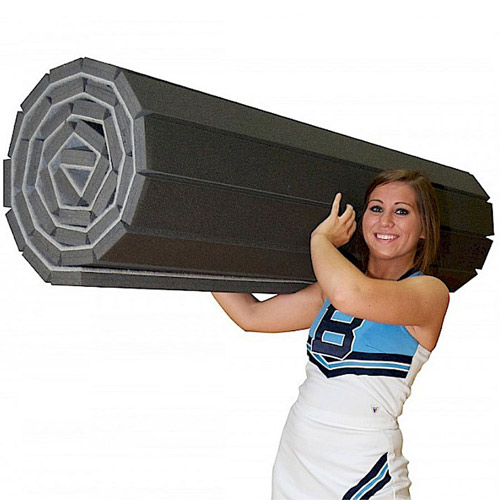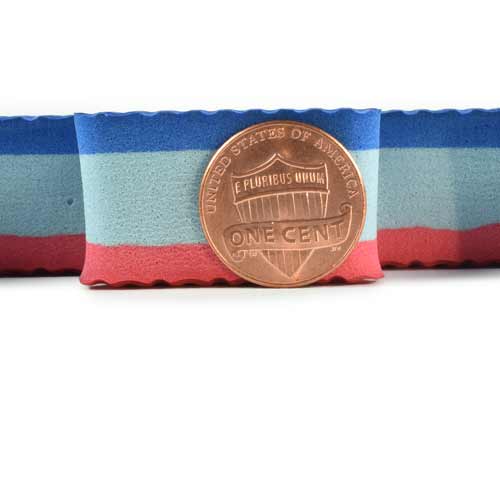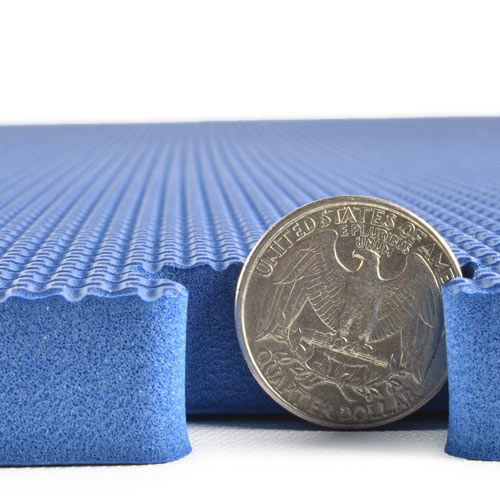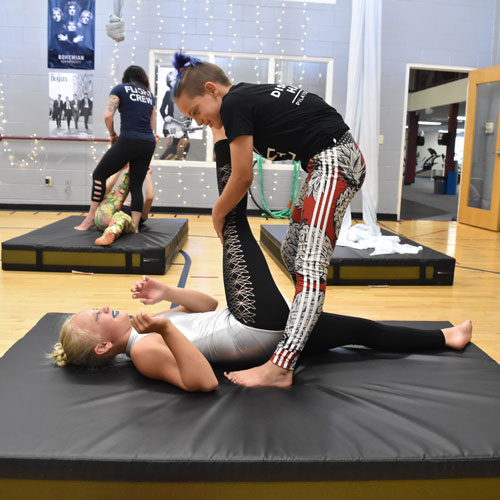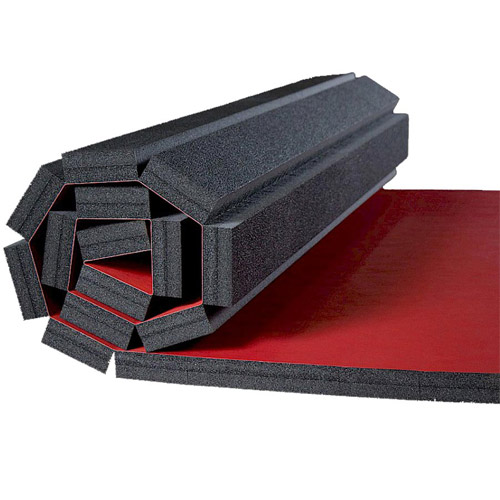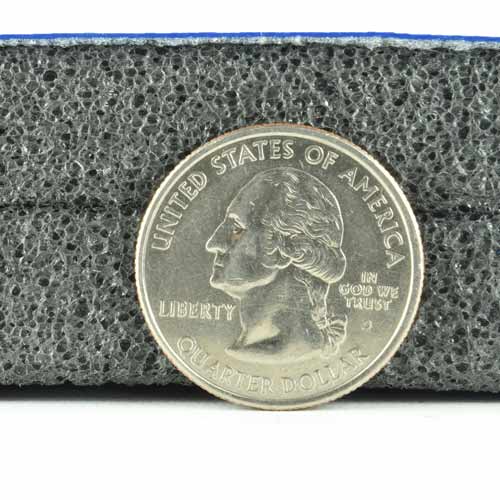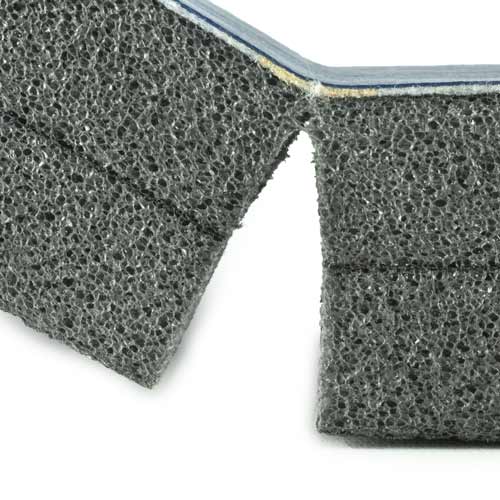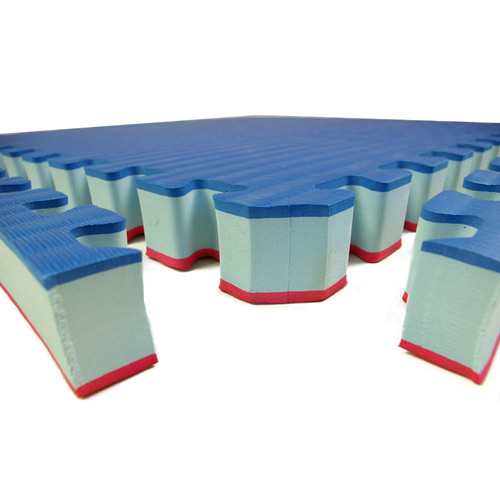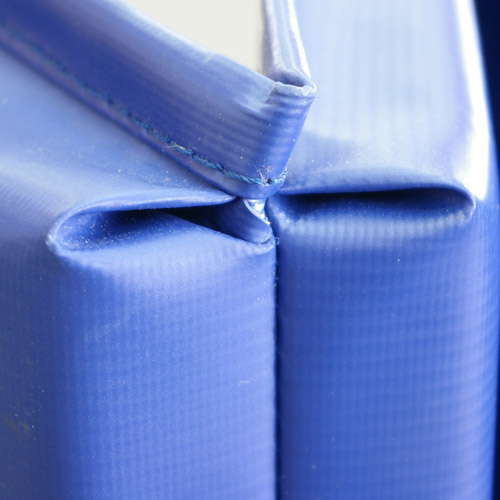 Foam flooring is a highly versatile flooring option. You'll find foam floor tiles and mats used for many different applications, including in gyms, for kids' rooms and play spaces, in basements, and more. While foam flooring can serve a variety of different roles, you'll need a different foam flooring thickness depending on how you plan to use the flooring.
Luckily, foam floors comes in many different thicknesses. You'll find thin foam flooring, thick foam floor tiles, and more.
Not sure which foam floor thickness is right for your project? Here's a quick look at the different foam options and the appropriate thicknesses for different uses and activities.
Why the Thickness of Foam Floors Matters
Why care about how thick your flooring is? Generally speaking, the thicker the foam, the more shock absorption that it offers. That doesn't mean that thick foam floor tiles or rolls will be softer than thinner options - in some cases the thicker foam will actually be firmer. However, for high-impact activities, a thicker foam is usually capable of absorbing more shock and helping to prevent injury.
If you're looking for a product to truly maximize safety and shock absorption, then it's best to choose a product that is fall height certified. A fall height certified product has been tested and proven to offer valuable shock absorption to a person who falls onto the floor from a particular height. You'll find fall height certifications ranging from a few inches to a few feet. While no flooring can completely prevent injury in the case of a fall, a product that is fall height certified can help to minimize the severity of injury.
Different Foam Flooring Thickness Options
So, how thick - or thin - are foam flooring products? You'll find many different thickness options.
Foam Rolls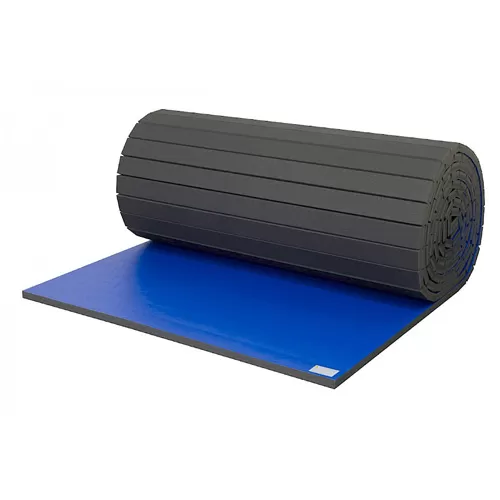 Vinyl-bonded foam rolls come in a variety of thicknesses. The thinnest foam rolls measure just
1.25 inches thick
, and are intended for use as a martial arts or MMA floor and for a training facility.
Similarly, our roll out mats are also available in various thicknesses, including a
2-inch-thick roll out mat
. The polyethylene foam is flame bonded to a vinyl surface, and is strong enough to withstand shoe and boot traffic. This roll is designed to absorb significant impact and is suitable for use with MMA, BJJ, Judo, JiuJitsu, Karate, grappling and other high-impact activities. These thick foam flooring rolls are ASTM impact rated and are a great option for a variety of sports.
For another thick foam flooring roll, consider our
home cheer mats
. These foam mats feature carpet bonded foam and are a generous 1-3/8 inches thick. The 5x10 foot mats are designed to help absorb shock for repetitive activities, like jumping and stunting. They roll up so they're convenient to move and store, while they're soft and forgiving, they're also durable. We offer this same product as thick as 2 inch versions as well as longer rolls up to 42 feet.
Foam Tiles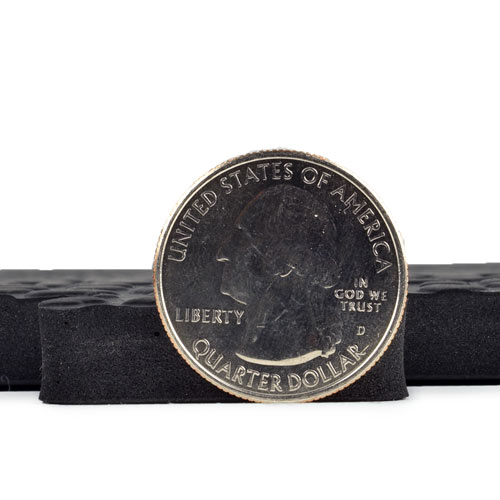 Foam floor tiles are often used to create a soft, cushioned, welcoming flooring surface. They can make kids' rooms safer areas, but are also sometimes used around pools, kitchens, bathrooms, locker rooms and in other areas where you want a cushioned floor.
The
thinnest foam floor tiles
that you'll see measure 3/8 inch thick and are blended with rubber to create a high traction surface for wet areas.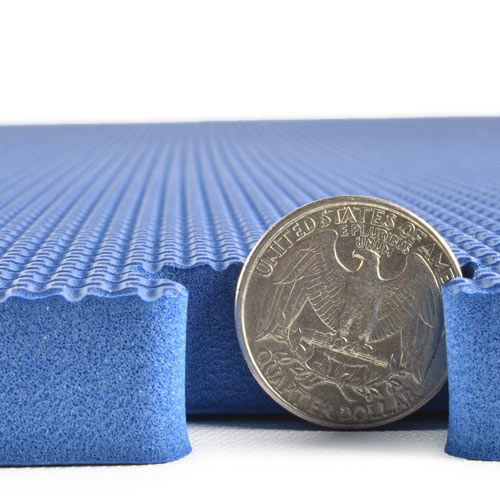 Puzzle tiles in a 5/8 inch thickness
are generally the most affordable, and are usually used to make a comfortable flooring option in lower traffic areas. These tiles are soft underfoot and are made of closed cell EVA foam. They're lightweight and portable, and are a nice option for DIY projects.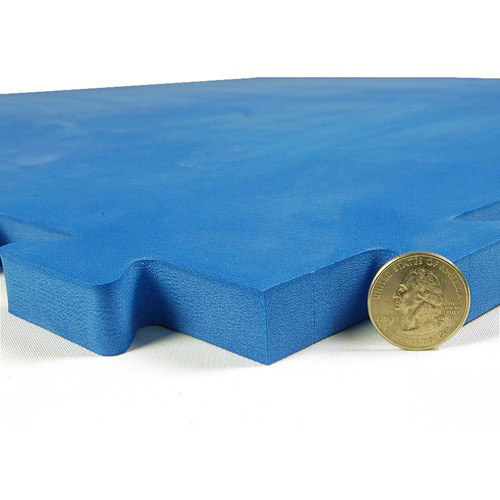 For more shock absorption and protection, you'll want to upgrade to mats that are 3/4 or 1 inch thick. Our
Dog Agility Mats
measure 3/4 inch thick and offer both durability and shock absorption. These mats are firmer than the mats you'd use for flooring a kids' room, but they're also more durable and designed to support significant use.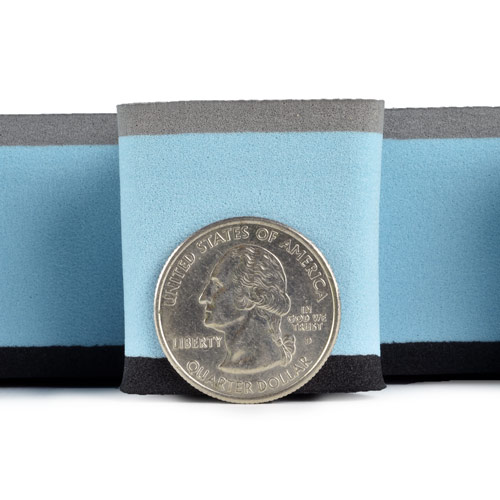 For high-impact activities like martial arts and grappling practice, you'll want thick foam floor tiles that are up to the task. Our
Home MMA BJJ Mats
measure 1-1/2 inches thick for that very reason. This increased thickness means that the mats are better able to absorb impact, helping to improve athlete safety. These tiles also feature a durable tatami top texture that is designed to not create rug burns. These thick foam floor tiles offer a comfortable surface that athletes can fall and tumble on with significantly reduced risk of injury from falls from up to 4 feet high.
Foam Mats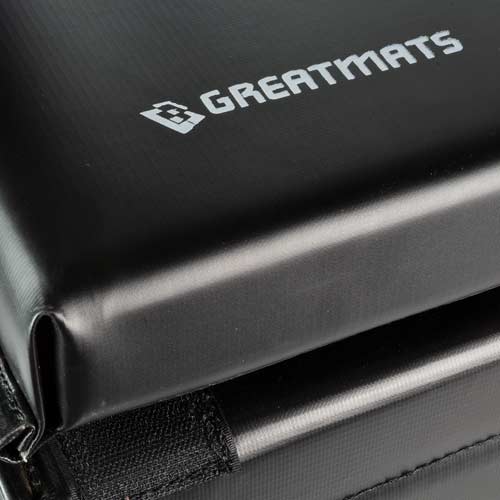 Foam mats are largely intended for athletic use, so it's important to choose a mat that offers adequate shock absorption for the types of activity it will be used to support.
You'll find some folding foam mats available in thinner designs, such as 1-inch-thick mats. These mats are generally suitable for younger children who aren't going to be using the flooring for high-impact activities.
However, older, more advanced gymnasts need a product that offers more shock absorption for tumbling runs, skills development, and more. For these uses, our
2-inch-thick folding mats
are an appropriate choice. This increased thickness and the mat's quality inner foam core offers improved shock absorption, making the mat a suitable choice for gymnastics, cheerleading stunting, tumbling, and even martial arts use.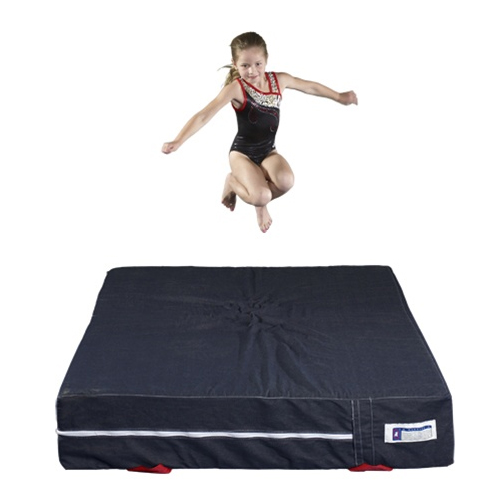 When a soft landing is a must-have, our
12-inch-thick fluffy denim gymnastic mat
offers the shock absorption that you need. This mat is made of 12 inches of soft open-cell foam, and is designed to provide a soft landing for gymnasts. The denim cover is durable, while the foam can absorb significant impact as athletes dismount from tall equipment, like a balance beam.
Choosing the Right Foam Flooring Thickness
When it comes time to choose the foam flooring that's right for your project, it's usually best to invest in a floor that's a bit thicker than you actually need, assuming it's the right firmness and it doesn't interfere with things such as doors being able to open. You'll need to carefully consider the activities that your floor will need to support, as well as the importance of shock absorption.
If you have questions about which foam product is right for you, please contact our customer service team. We would be happy to help you choose the best product for your needs.