Flooring Over Wood Guide
Flooring Over Wood Customers - View All
Carpet Tile Gym Floor Covers at American Fork High School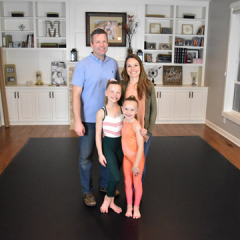 Home Dance Floor Testimonial - Savannah Manzel and Family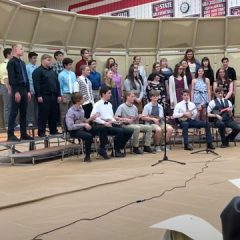 Vinyl Gym Floor Covering and Rolling Storage Rack - Colfax Schools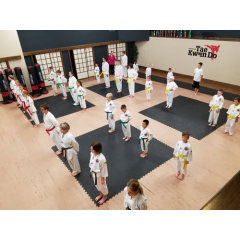 Tournament and Dojang Taekwondo Mats Testimonial: Brookings TKD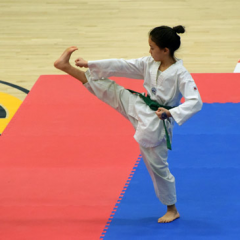 Taekwondo Mats Testimonial - Badger State Games Board, Brick Breaking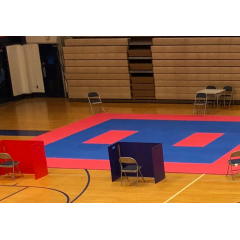 Shotokan Karate Tournament Mats - USAKF National Championships
Interlochen Center for the Arts - Gym Floor Covers - Interlochen, MI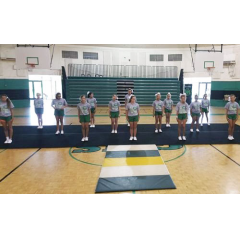 Greeneville Schools, Carson-Newman University Cheer Mat Testimonial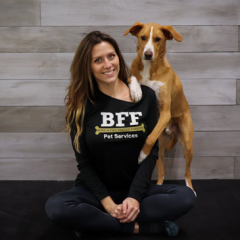 Dog Flooring for Shows - BFF Pet Services Testimonial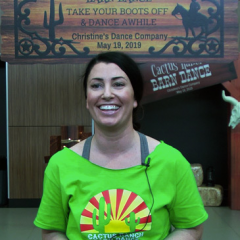 Marley Studio and Portable Dance Flooring: Christine's Dance Company
Flooring Over Wood How To's - View All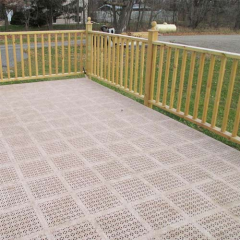 Installing Outdoor Tile Over a Wood Deck - Options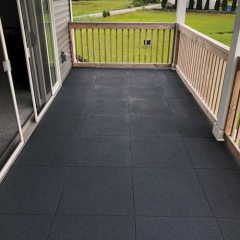 Can You Install Rubber Tiles Over a Wood Deck?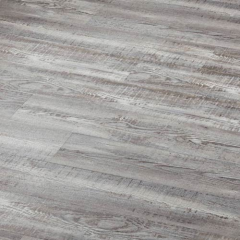 Can You Install Vinyl Flooring Over Hardwood?
How Do You Install Marley Dance Floors Over Hardwood?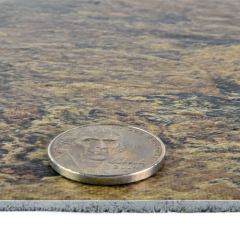 Can You Install Laminate Flooring Over Hardwood?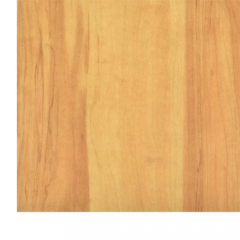 Can You Put Laminate Over Tile, Concrete Or Plywood?
Flooring Over Wood Ideas - View All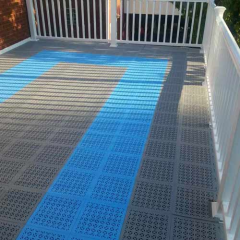 The Best Way to Cover An Old Deck - Interlocking Deck Tiles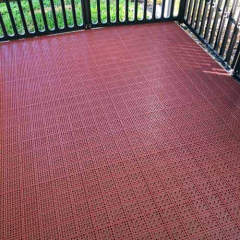 When Should Other Flooring Be Installed Over Wood?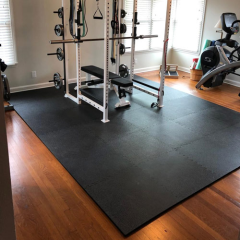 What's the Best Home Gym Flooring Over Hardwood?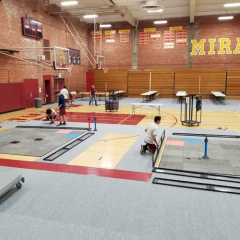 What are the 5 best protective gym floor covering options?
Flooring Over Wood Features - View All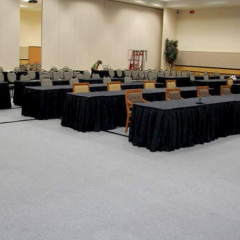 Can You Install Carpet Tiles Over Hardwood Or Vinyl Flooring?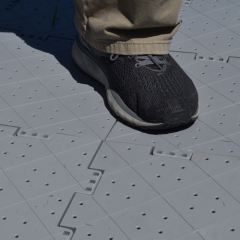 What Makes a Good Wood Shed Floor?
Flooring Over Wood Blogs, Videos and Testimonials
Installing flooring over wood anywhere from a home gym to an outdoor deck can be a simple process when you use Greatmats products intended for that type if installation. Here we'll highlight different areas where wood subflooring is common and the types of products that will work best in those areas. This includes testimonials from Greatmats customers, installation and maintenance instructions, as well as options and ideas to help guide you to the right purchase.
WHAT flooring materials can be installed over wood?
PE Foam
Artificial Turf
Laminate
Vinyl
PVC Plastic
Polypropylene Plastic
Rubber
Engineered Hardwood
WHERE would you install flooring over wood?
Living Room
Bedroom
Decks
Patios
Porches
Gyms
Dance Studios
Martial Arts Schools
Pontoons
WHY would you lay flooring over wood?
Cushion
Noise Reduction
Fatigue Relief
Insulation
Style
Impact Absorption
Slip resistance
Fall Protection
Floor Protection
WHICH types wood can have flooring installed overtop?
Hardwood
Plywood
Decking Boards
Engineered Wood
Solid Wood
OSB
Veneer
Softwood
Etc.
WHEN would you want install flooring over wood?
When want a change of style
When you want to cover stained, cracked or splintered wood
When you need to add safety benefits
When you want a softer floor
When you want a more temperature stable floor
Spring
Summer
Fall
Winter
WHO can install flooring over wood
You
Professional installers
Your partner
Your coworker
Your colleague
Your children
Your siblings
Your parents
Anybody!
HOW do I learn to install flooring over concrete
Watch our video tutorials
Follow installation instructions on the product pages
Follow directions shipped with the products
Consult an installer
Speak with a Greatmats team member
Read installation blogs
Invite someone to help
Trial and Error
Guess