How Do You Install Marley Dance Floors Over Hardwood?
By Kyle Schurman Created: February, 2021 - Modified: March, 2021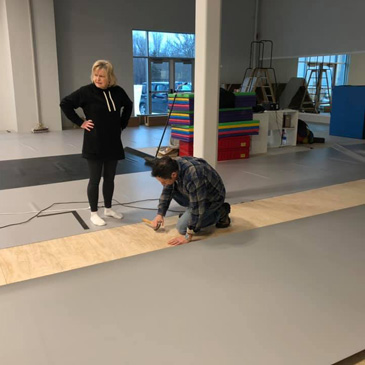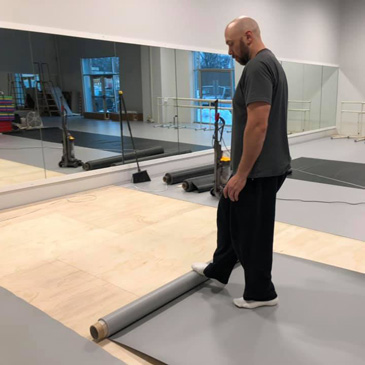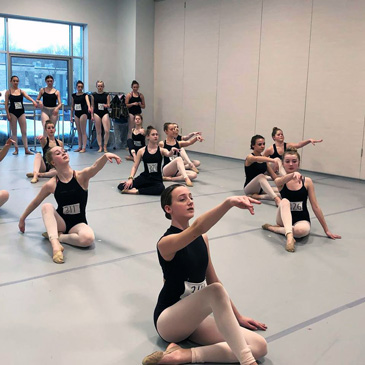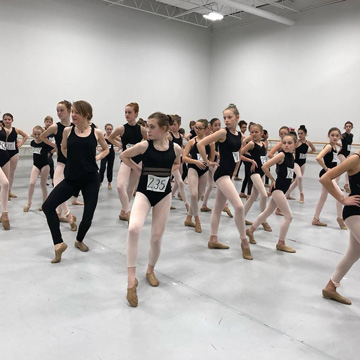 Marley dance floors are a popular selection for all kinds of dancing styles. Marley provides a sure footing for dancers, yet it also allows freedom of movement, so the dancer can slide the foot freely. Installers can place the marley roll over a hardwood floor with an optional rubber or foam layer in between, depending on the type of dancing occurring and on the cushioning needs of the dancers.
It's a versatile style of flooring for the studio or at home, especially considering how easy it is to
install marley dance floors
. Most of the time, the marley vinyl floor simply rolls over the existing hardwood, secured with tape for a portable installation or with glue for a permanent installation. (Temporary layouts are common over hardwoods.)
When seeking marley dance floors for sale, customers appreciate the durability these styles of flooring offer. As long as the install process occurs correctly, customers will receive a great value with this product.
What's the Best Way to Install a Roll of Marley?
As long as the installer follows a few key steps and doesn't select a cheap roll with inferior materials, the installation process is easy to handle. The best way to perform the install over hardwood will depend on the planned use case.
Start the install process by thoroughly cleaning the hardwood, removing particles. Check the hardwood for any loose nails or staples that could puncture the thin marley flooring, and fix any imperfections. If the hardwood is not perfectly level or if it has holes, repairs may need to occur before rolling out the vinyl.
After the subfloor preparation, roll out the marley dance floors across the hardwood. The rolls have straight edges, allowing installers to lay sections side by side. Place tape across the seams. Use tape around the perimeter to secure the roll in place or use glue underneath for a permanent installation.
To cut the marley, measure the space to cover. Mark the roll to the proper length and cut it with a sharp utility knife. Because the marley is thin, place another layer material (such as cardboard) underneath to protect the subfloor from the knife.
How Easy Is It to Install a Full Roll of Marley Dance Floors?
The
Rosco Adagio Touring Portable Floor Full Roll
product has a versatile design. Use tape around the edges and across the seams for the temporary install, laying sections adjacent to each other for extra coverage space.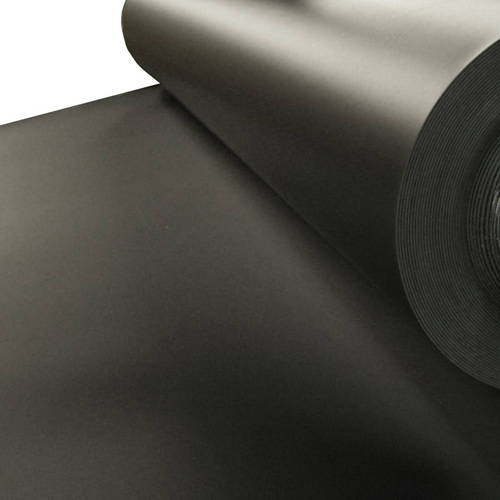 Even though its primary purpose is for a temporary install, so touring companies can carry it with them to performances, it also will work for a permanent, glue down install. For a permanent install, consider heat welding the seams, rather than taping them.
A full roll of this black or gray marley floor measures 5.25 feet by 101 feet for 534 square feet of coverage. The full roll weighs 163 pounds, so the install process can be tricky for those who must move it by hand. Still, its portable design means it weighs less per square foot of coverage than some other marleys.
Do Partial Rolls of Marley Simplify Installation?
Because of the massive weight of full rolls, some customers prefer ordering marley dance floors as partial rolls with shorter or custom cut lengths. These shorter rolls have less weight, and they're easier to maneuver into place over the hardwood subfloor than a full roll.
Otherwise, installation of partial rolls follows the same process as a full roll. Use adhesive for a permanent install and tape for a temporary install. Use tape on the seams to connect multiple pieces together.
The
Rosco Adagio Marley Custom Cut
product is available in lengths between 10 feet and 90 feet with a standard width of 5.25 feet. It weighs 2.5 pounds per linear foot, so short segments are easy to move into place at home or at a dance studio setting.
For a reversible option in a marley floor, the
Rosco Marley Dance Floors Reversible
product is a popular selection. It has gray on one side and black on the reverse side.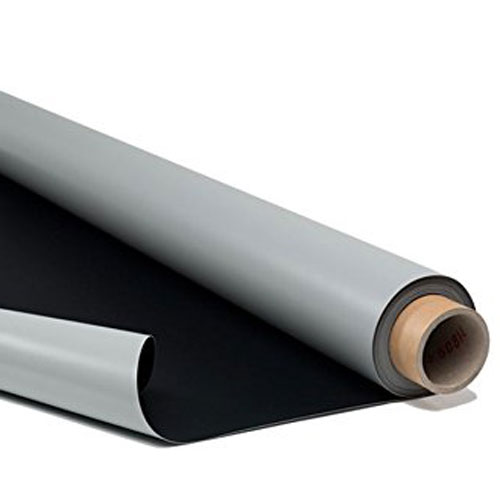 It ships in a standard size of 5.25 feet wide by 10 feet long, which is ideal for a home dance studio. Other custom lengths are available at the time of ordering. The 10-foot length piece only weighs 19 pounds, which simplifies installation as a home DIY project.
For the easiest cushioned marley to install at home, consider the
Home Dance Floor Adagio Marley Cushioned
product. It measures 10.5 feet by 10 feet, allowing it to fit easily in a spare bedroom with a hardwood floor.
A layer of foam padding is included, which provides fatigue relief for a layout over hardwood. Just lay out the foam layer first over the hardwood and tape down the marley down on top.