8 Easy Home DIY Snap Together Flooring Options
By Paige Cerulli Created: November, 2023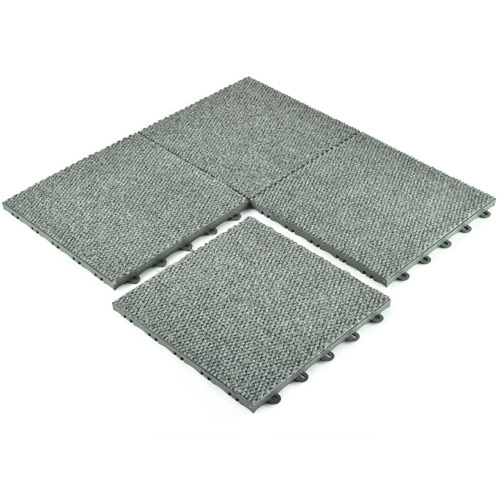 Snap together flooring is a versatile choice for your home projects. Whether you're looking for garage floor tiles, basement flooring or want to create a home basketball court, these interlocking flooring tiles offer an easy installation and are suitable for many different applications.
The Benefits of DIY Snap Together Flooring
Snap together flooring is an easy, DIY-friendly solution for home use. These click together flooring tiles are usually made of plastic or vinyl, and many feature a waterproof base.
Floating floor tiles
, which have a raised base, are ideal for applications where moisture might be an issue, such as in basements. The raised base allows air and moisture to circulate for faster drying and reduced chance of mold and mildew growth.
These tiles offer many other benefits. Tiles designed for indoor use feature a variety of finishes, allowing you to select a particular aesthetic, like a wood grain finish, that might not otherwise be possible in a moisture-prone area. These tiles tend to be durable and designed to withstand significant use.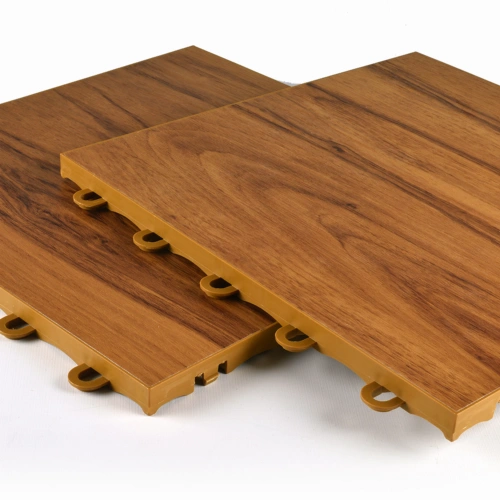 The most important benefit of snap together flooring is the fact that the installation process is so simple. The tiles just click together with a little pressure, so you can install them without any need for adhesive. As a result, you can save time and money compared to a professional installation.
Since the tiles don't require adhesive, you can remove them and reinstall them if needed. You can also expand the flooring by adding on more tiles. Plus, if a tile becomes worn or damaged, you can replace that one tile, rather than having to replace an entire section or room of flooring. Snap together flooring is much more versatile than traditional flooring options, making it a highly popular choice among homeowners.
Where to Use Snap Together Flooring at Home
You can use snap together flooring in many locations. Certain tiles are
waterproof and designed for outdoor use
, making them ideal for use on patios or when creating your own home sports court.
Other tiles are suitable for indoor use in areas like basements and garages, which may be prone to leaks and moisture. These tiles can be an easy way to revitalize your basement and create a more welcoming living or entertainment space. You can also use them when creating a dance practice space or a home gym.
8 Easy Home DIY Snap Together Flooring Options at Greatmats
At Greatmats, we stock an excellent variety of snap together flooring. We've highlighted some of our most popular indoor products to help you get started.
1. Max Tile
The
Max Tile
features a waterproof base and is durable enough for repeated installations in home and commercial settings. It features a stylish faux wood grain or stone design and is suitable for use as basement flooring, sports court floors, portable dance floors, and more.
Borders are available
.
2. TileFlex
The highly durable
TileFlex tile
is made of vinyl and never needs to be refinished. It features a waterproof raised base that allows for air and water circulation beneath the tile surface. Available in two luxurious and highly realistic finishes, the tile is ideal for use in basements, utility rooms, and other areas that might be exposed to moisture.
Borders are available
.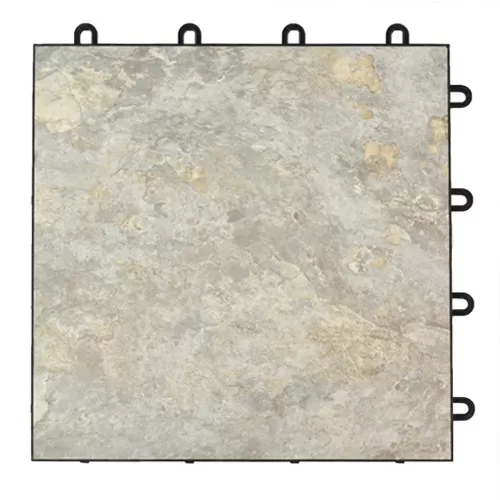 3. Carpet Tiles Modular
With the
Carpet Tiles Modular
, you can enjoy the comfort and cold-buffering properties of carpet even in damp areas where traditional carpeting would be destroyed. These tiles feature a waterproof base, and the carpet fibers are made of recycled materials. They can withstand high roll loads and are comfortable and durable.
Borders are available
.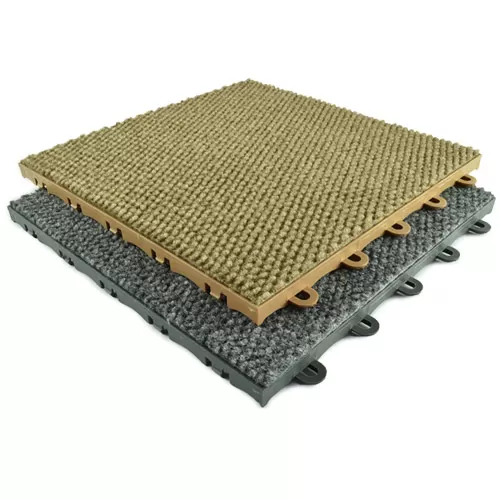 4. Basketball Court Tile
The
Basketball Court Tile
features a highly realistic wood grain design that looks just like a hardwood basketball court. A wear layer protects the design and resists scuffs. With the waterproof base, you can use these tiles to create home basketball courts, but they're also perfect for bedrooms or man caves.
Borders are available
.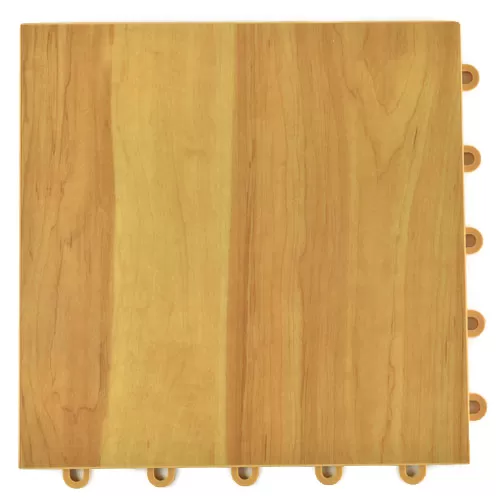 5. Court Floor Tile Flat Top
The
Court Floor Tile Flat Top
is a durable tile available in multiple colors. It's waterproof and features a tight interlocking system suitable for repeated assemblies. The tile is also supremely strong and is static load tested for a 10,000 pound load, so it's great for use in basements, sports courts, and athletic purposes where it will see significant use.
Borders are available
.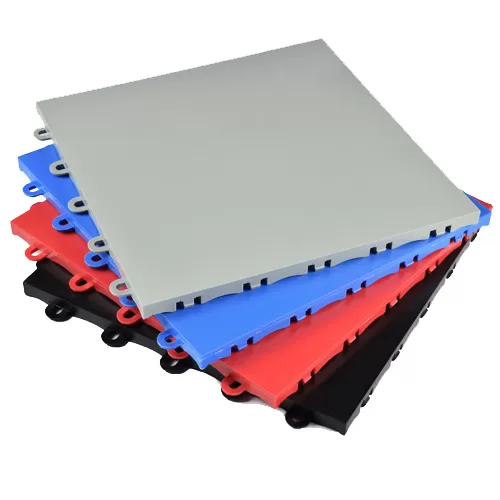 6. HomeMax
The
HomeMax tile
is a budget-friendly tile with a waterproof base. It's available in four finishes, including wood grain and stone options, that make a stylish addition to your home. You can install the tile over low pile carpet, so consider it for a basement, garage, or utility room.
Borders are available
.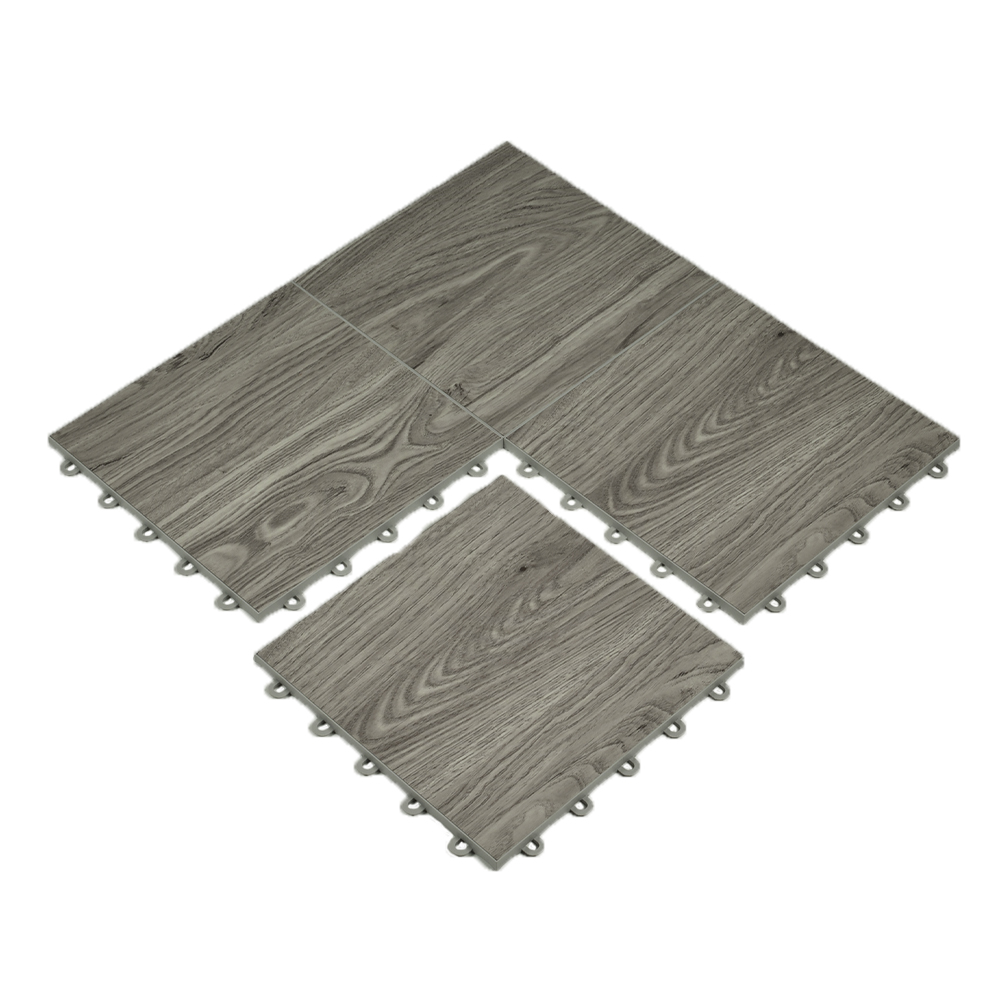 7. Garage Floor Tile Diamond
The
Garage Floor Tile Diamond
is a waterproof tile designed for the challenges of a garage installation. It's rated for a 10,000-pound load and is crafted from highly durable virgin polypropylene. This long-lasting tile is suitable for use around cars.
Borders are available
.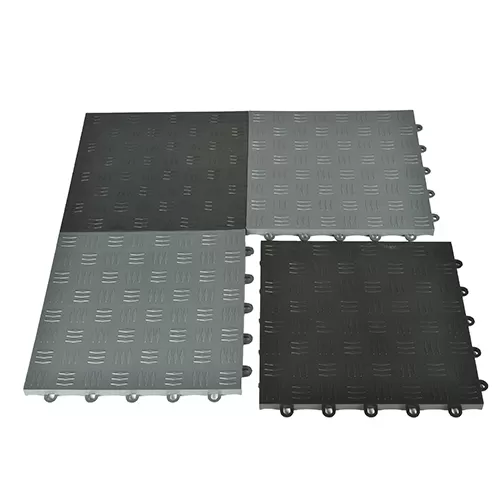 8. Perforated Garage
The
Perforated Garage tile
is designed for use in wet areas, and its generous perforations help to maximize drainage. The waterproof tile is strong enough to support a 10,000-pound load, and features a slip-resistant design to maximize your safety. It's highly durable and is ideal for use in garages.
Borders are available
.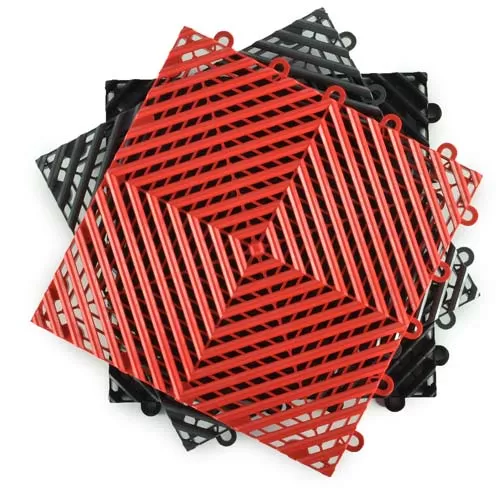 Ordering Snap Together Flooring
As you shop for your flooring, it's important to consider not only factors like price and available finishes, but also to make sure you order flooring in an appropriate thickness for your needs. If you have any questions, contact the Greatmats customer service team. We're happy to help ensure you choose the best flooring product for your projects.