Click Tile Border Ramp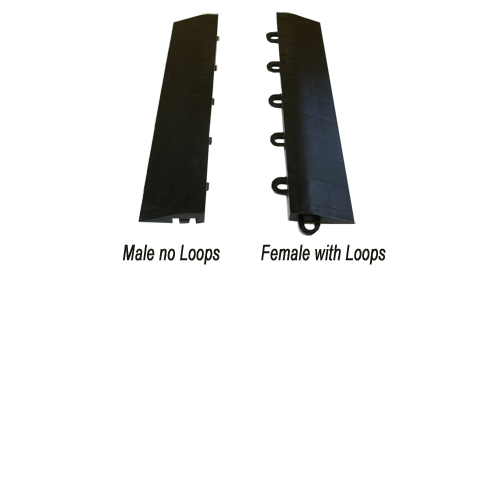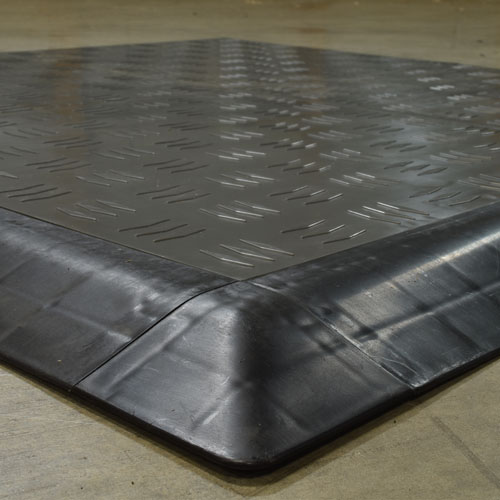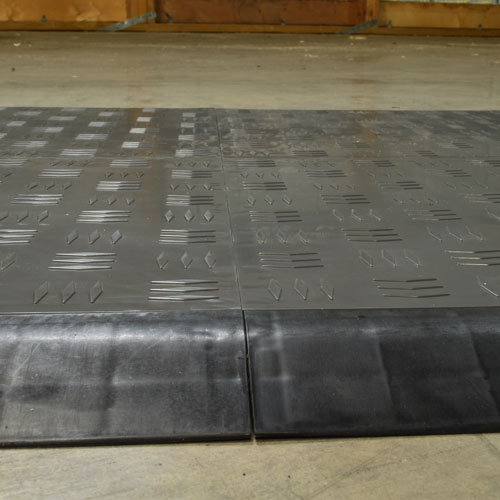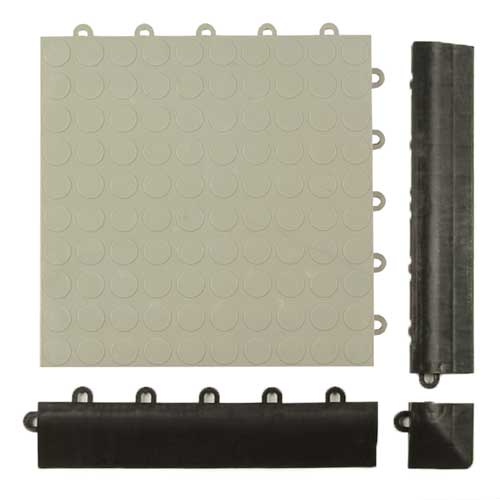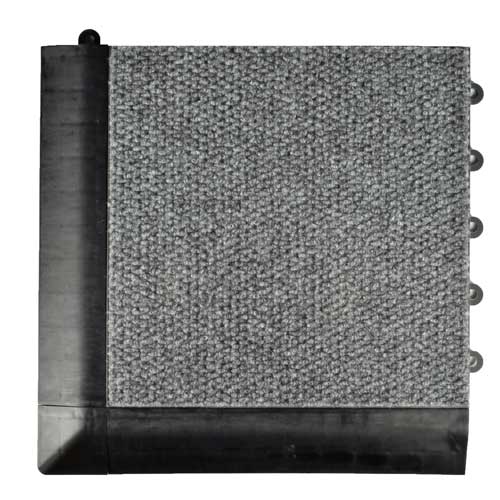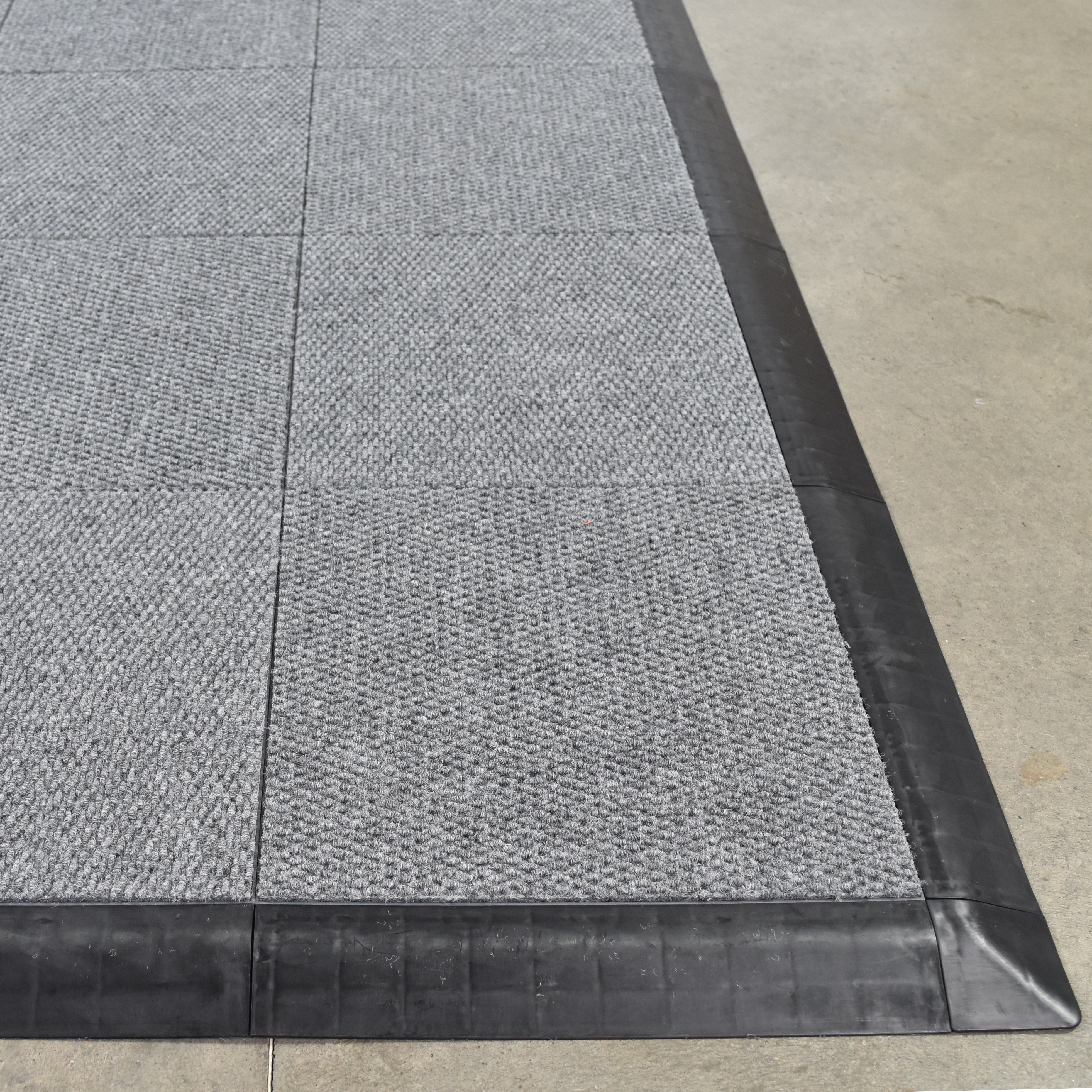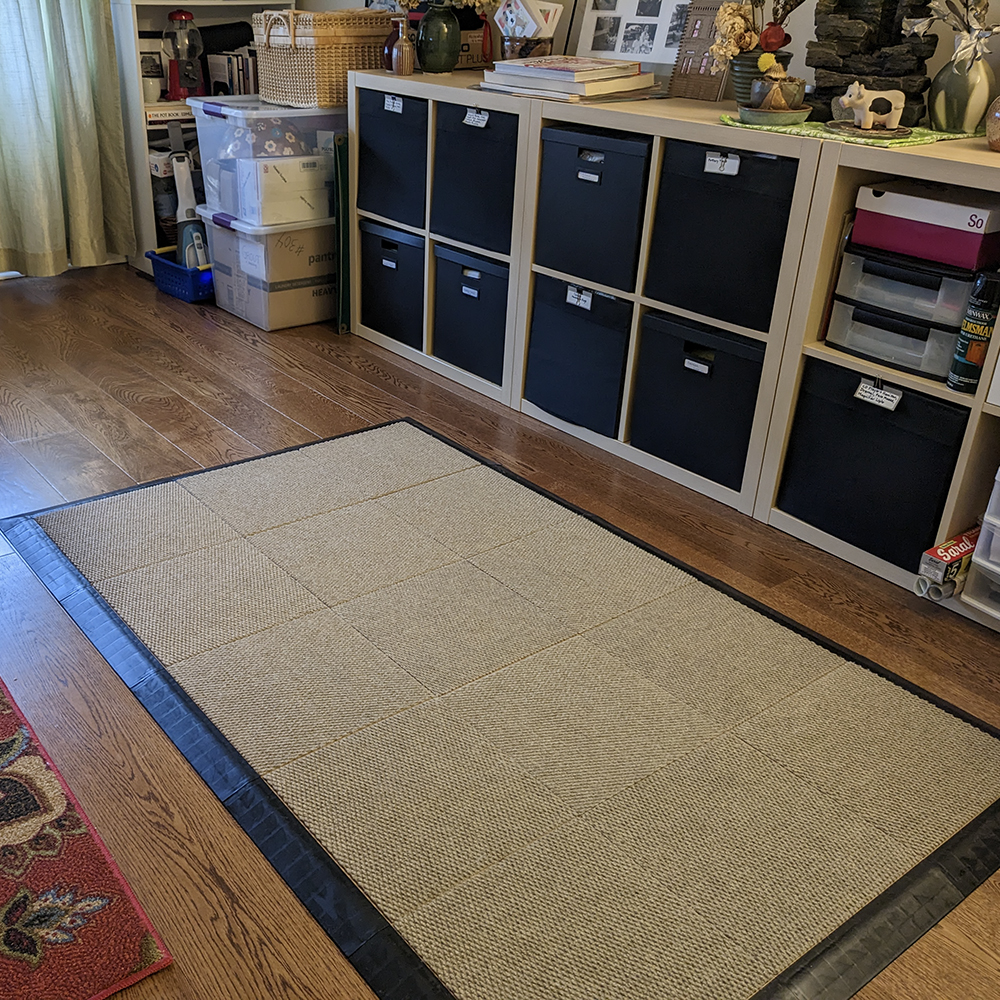 Easy DIY installation and removal
Provides a safe transition on and off the raised floor tile surface
Corner pieces finish the edging
Ships Out: Estimate 1-3 Working Days
Please Call for Sample Options
VIDEOS
TOP FEATURES
Easy DIY installation and removal
Provides a safe transition on and off the raised floor tile surface
Corner pieces finish the edging
No tools or adhesives necessary
Choose male or female
Female borders have the loop
Male borders have no loops
Waterproof
Use Types
Border ramp for Click Tile product family
Click Tile Border Ramp pieces are designed specifically for the Court Floor Tile Flat Top, Flat Top Click Top, Garage Floor Tile Diamond, Perforated Garage Tile, and Carpet Tiles Modular Squares. The borders easily snap in to connect to the edge of the floor tiles. The border ramps with loops are called female and the ramps with the nub connection are called male.
Accommodating
corner pieces
are also available to complete the edging on your floor installation.
Typically, you need half female and half male borders for an island installation with borders on all four sides of your layout.
Shipping
This Product Ships UPS Ground, FedEx Ground and/or Freight.
Please review our shipping disclaimer.
ANSWERS
Product Questions:
Q: So if I order a couple of the male pieces, do they connect with each other?
A: This product is the ramp, and yes, the tiles interconnect with each other.
Q: The click tiles went together rather easily. The border is harder to install. Is there a trick to getting the loops to connect to make it easier to install?
A: Make sure the nubs and loops are aligned, and step on the borders to get them to set.
Q: Can this product be used in a snowmobile trailer? Can it withstand the carbide and studs from a snowmobile?
A: The
Garage Tile Coin
and
Garage Tile Diamond
have both been used in snowmobile trailers. These tiles have a material density rating of Shore A 100, which makes them very durable. I suggest getting a sample to test.
Q: How easy is it to cut the tiles to fit around posts and other things?
A: We suggest using a power saw and fine-tooth blade for easy cutting.