What Is A Floating Floor System?
By Lisa Hobbie Created: July, 2020 - Modified: June, 2023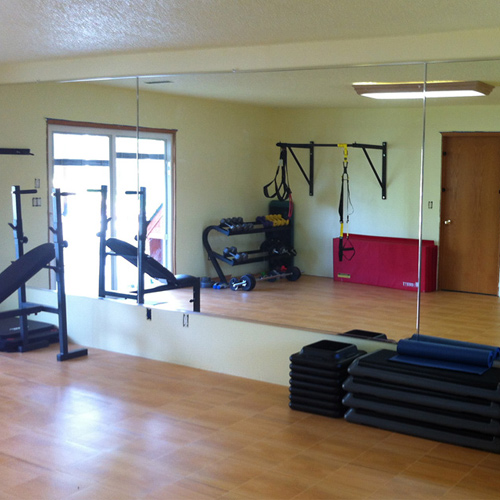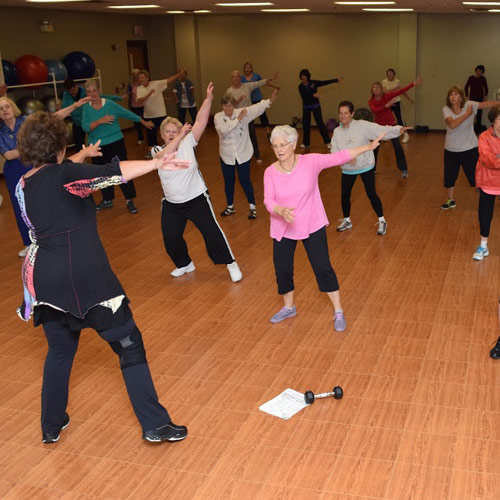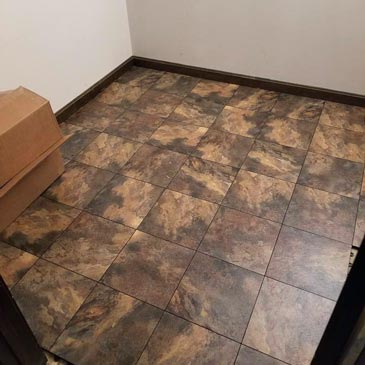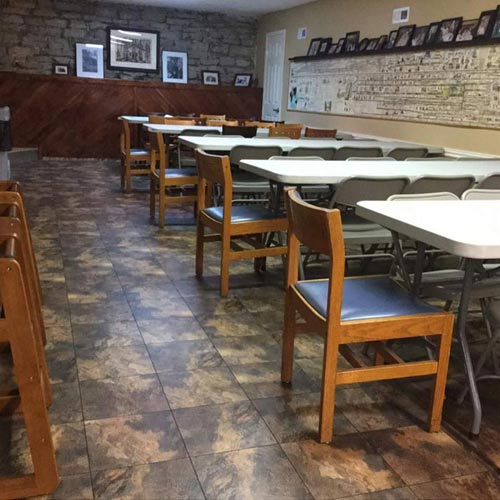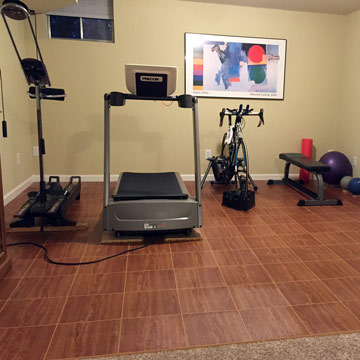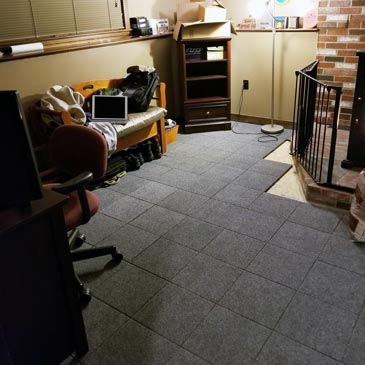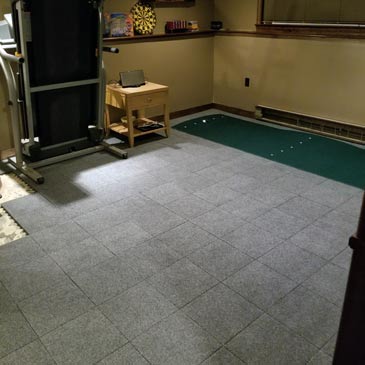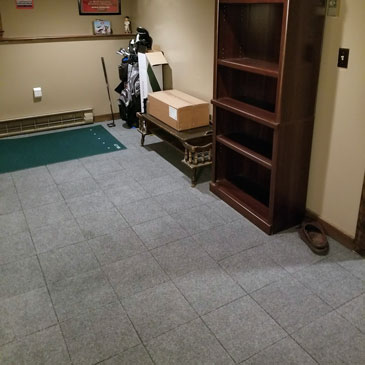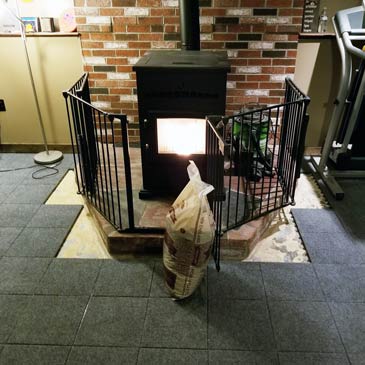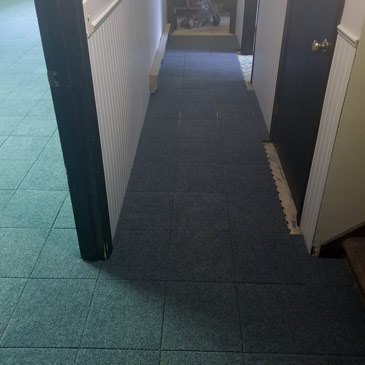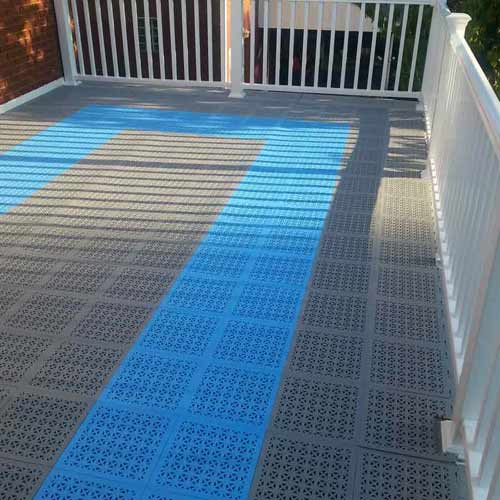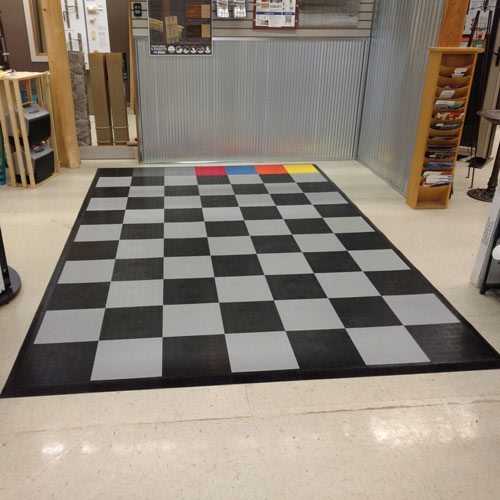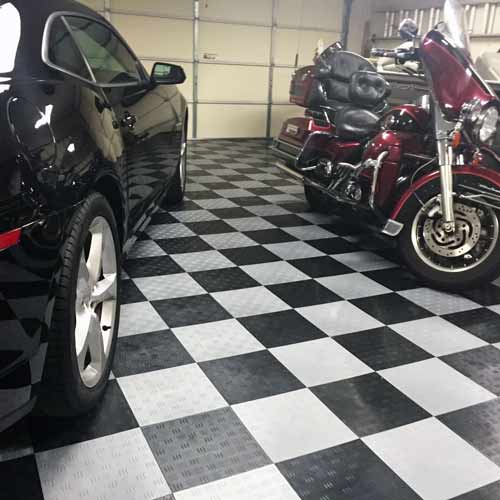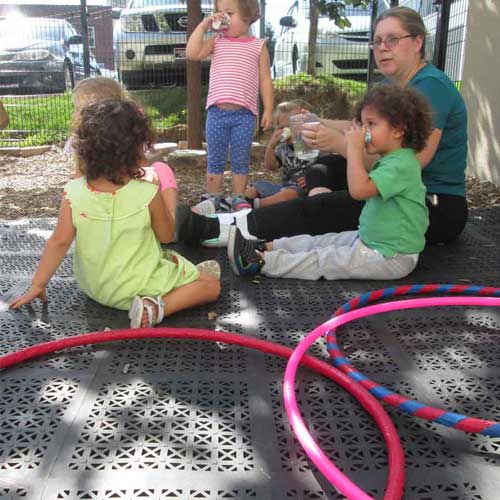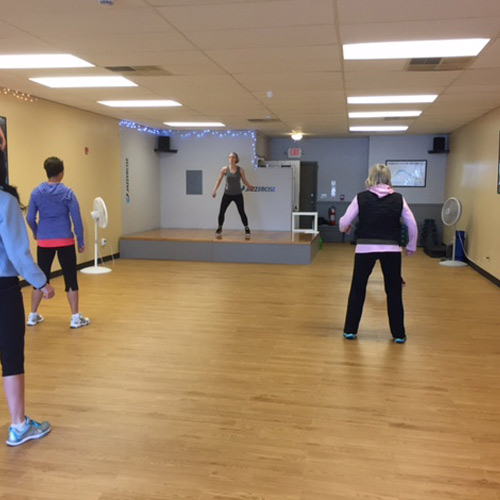 A floating floor system is a system that simply locks together without adhesive, nails, or glue, but rather, in many cases, fits together like pieces of a puzzle.
A floating floor offers a solution that is durable and easy to install - for just about any space in your home or business. Snapping tile or plank flooring together creates a tight bond, which forms a stable floor that "floats" on top of a concrete or wood subfloor. Greatmats has the best variety of interlocking floating floor options, from faux hardwood, vinyl, and laminate to durable rubber and soft foam. 
Max Tile Floating Flooring System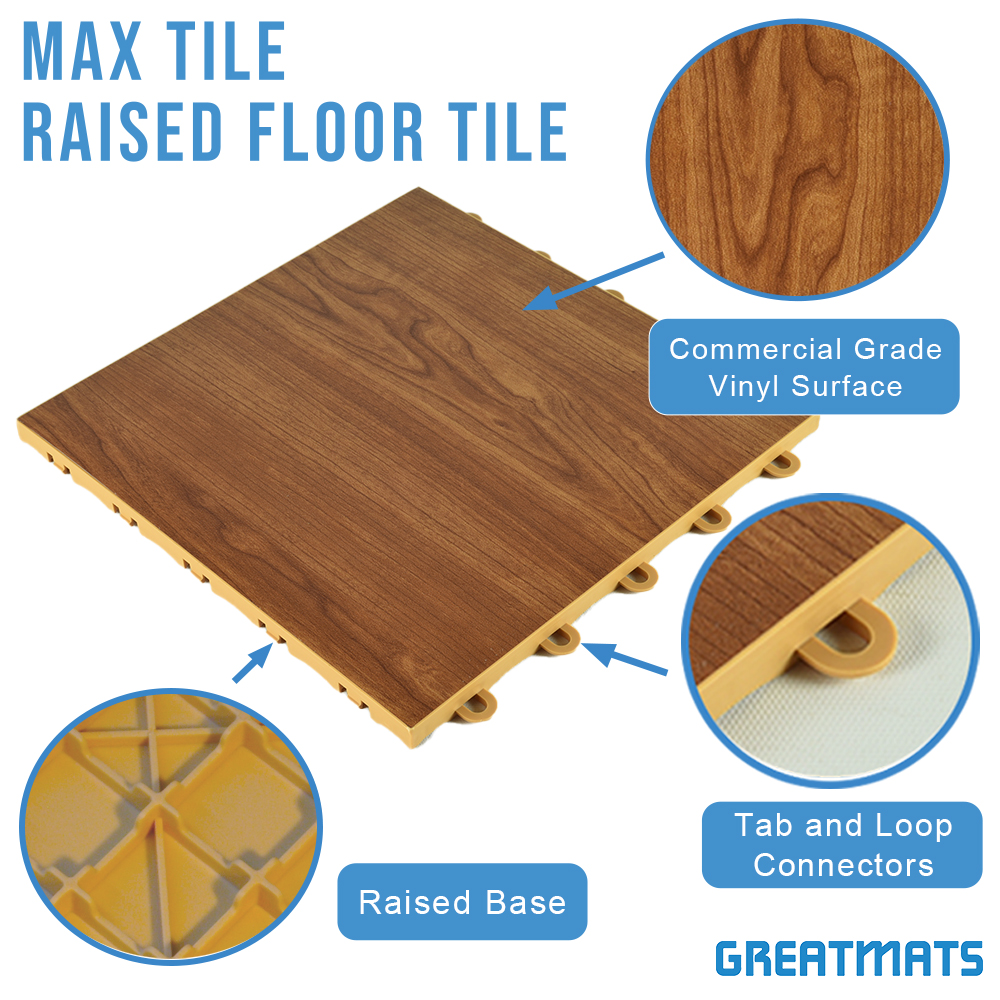 One of the most popular and versatile floating floor options is
Max Tile Raised Floor Tile
. This product works well in any area of the home, office, or workout studio. It has a beautiful, commercial grade vinyl surface that creates the look of a shiny hardwood floor without the need to ever be refinished. 
These raised floor tiles combine performance and durability and allow air to flow underneath. This can help avoid the growth of mildew and mold when and if water is present, and provide a thermal insulative benefit due to the air pocket beneath the vinyl surface. For an extra layer of cushioned comfort, a 3 mm rubber floor underlayment can be added - which also offers sound buffering and additional insulative qualities. 
Raised Stone Series Floor Tiles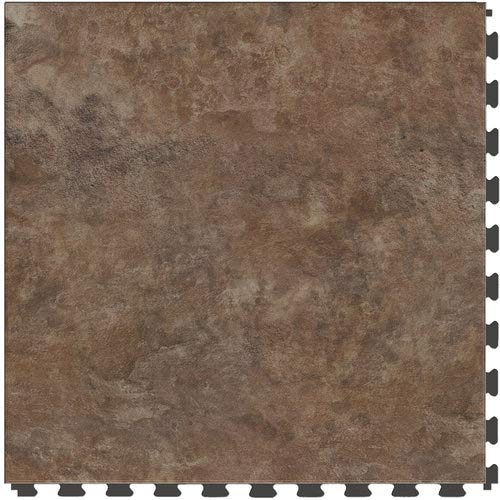 The
HomeStyle Vinyl
stone series tile is another versatile floating floor option. These tiles come in many designer colors and patterns and can be installed over any sub-floor. The vinyl top surface texture provides a safe, non-slip option that is comfortable, stylish, durable, and more affordable than real stone. This product is ideal for entrances, living rooms, dens, offices, senior/adult living spaces, bedrooms, bathrooms, and kitchens. 
Carpet Floating Floor System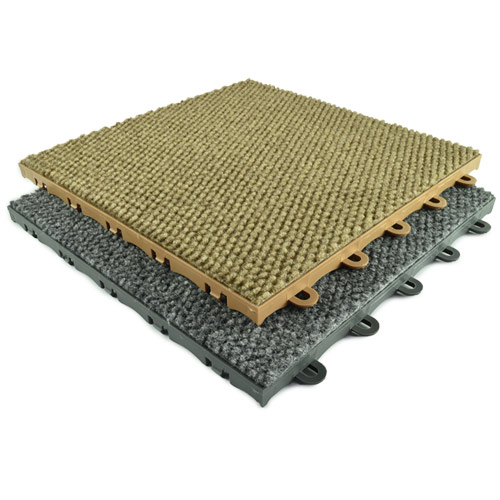 If a carpeted floating floor interests you, a great product that is waterproof and durable is a
modular square carpet tile
. This floating flooring type is made from recycled materials with a berber like carpet top. 
The tiles are designed to handle high roll loads with their quality construction and are great for cold basement floors as they reduce transmission of cold temperatures from the subfloor through the carpet. Much like with traditional carpet, you will not feel the cold from the subfloor on the surface of the carpet. 
Modular carpet squares are easy to snap together with nothing to glue down or nail into place. Because the floor is raised, if the subfloor gets wet, the carpet tiles will allow for airflow beneath and can be disassembled and re-installed as needed. The easy assembly process also makes the modular carpet tile a great option where a temporary floor is needed. 
Staylock Raised Perforated Floor Tiles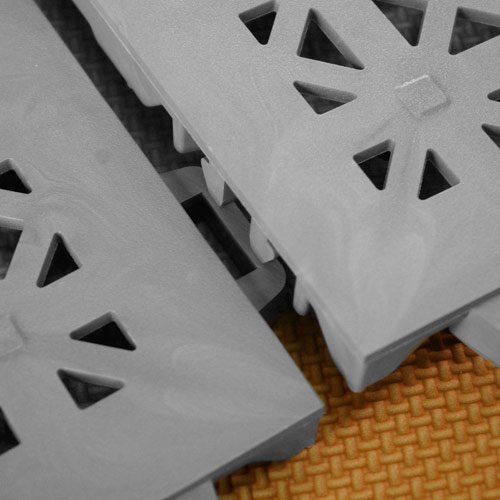 Perhaps you are searching for a floating floor for an outdoor application.
StayLock Perforated Tiles
provide a layer of safety and durability to any outdoor space. These tiles are designed to allow for premium drainage in an outdoor deck, pool, hot tub or patio setting. They are 9/16 inch thick and are made from super comfortable and durable PVC plastic material. 
The tiles offer anti-fatigue benefits and help maintain traction and comfort - even when walking or standing on the tile with bare feet or when the surface is wet. These tiles are connected with a loop-and-tab system that creates a floating floor which will not loosen or separate. They are made in the USA, come in a variety of colors, and are waterproof. If you want high quality at an affordable price, these are a great option!
Floating Garage Flooring System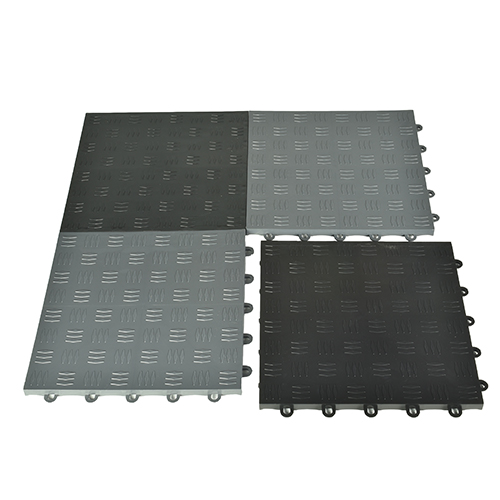 How about a floating floor option for your garage?
Garage Floor Tile
is the best on the market. Made in the USA from a tough polypropylene plastic with numerous colors to choose from, this tile presents a floor that looks and feels and performs at the top level.
Durable enough to hold heavy weight loads of 10,000 pounds, this flooring is a great surface on which to park your car, truck, boat, or motorcycle, and also your tools and equipment without squishing or breaking. 
The tiles feature a tight fitting snap together connector system that makes for a quick and easy install. They are waterproof and will not soak up liquids, and they will take all kinds of garage use and abuse. It is also equipped with a slip resistant diamond tread surface texture that provides a safe grip for pedestrians without excessive grip on car tires. For the best in durability with a clean and professional look, these snap together floating floor tiles are the best. 
Floating Plank Floor Tiles System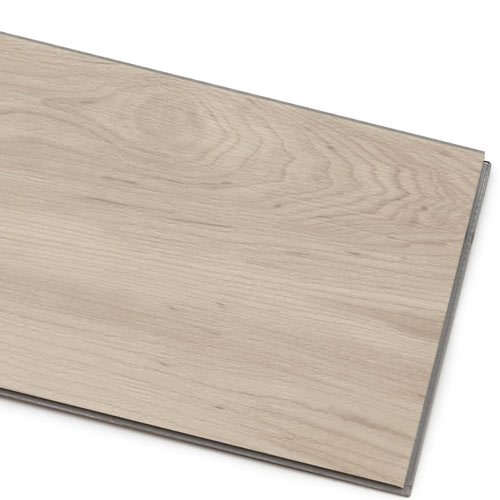 Finally, for a faux hardwood floating floor, the
Envee Rigid Core LVP Laminate Planks
are among the best options. This product is a luxury vinyl tile that is available in a variety of wood grain styles. So, you get the look of wood at a fraction of the cost! This flooring features a heavy duty clear wear layer with a polyurethane finish. It provides a thermal break and provides underside air and water flow. It is very easy to assemble, and it is ideal for both basements, sun rooms, workout rooms, and utility rooms as well as light commercial flooring solutions.
Greatmats - For the Best Floating Floor Solutions!
Greatmats offers a huge selection of floating floor solutions, so there truly is a product that would suit any application, budget, or design preferences. Not much beats the cost and durability of the flooring products that Greatmats offers, so, when you're ready to purchase flooring, let Greatmats go to work for you!