Basketball Court Tile Gym Floor Pro 9/16 Inch x 1x1 Ft.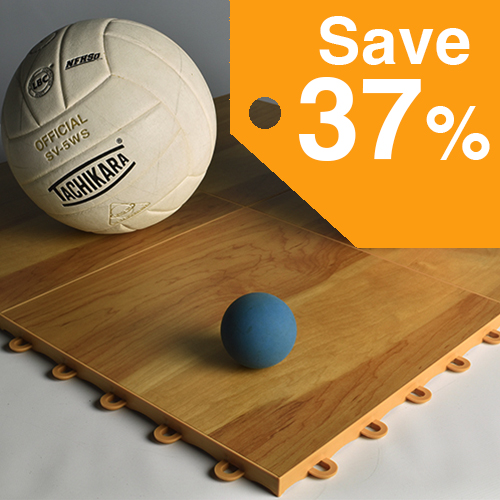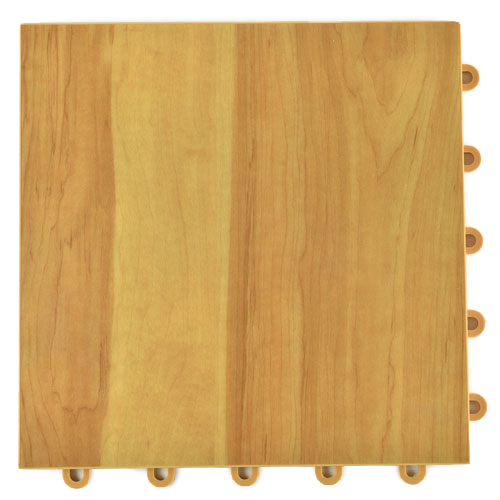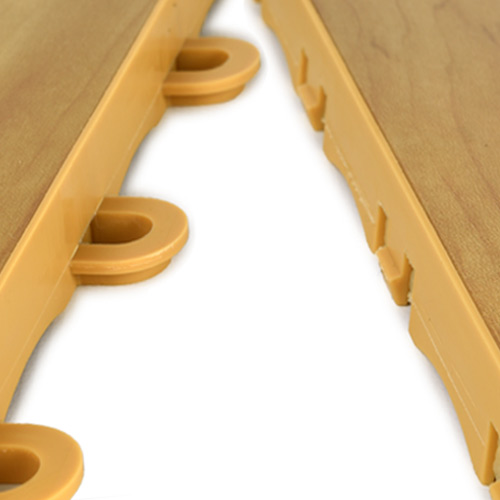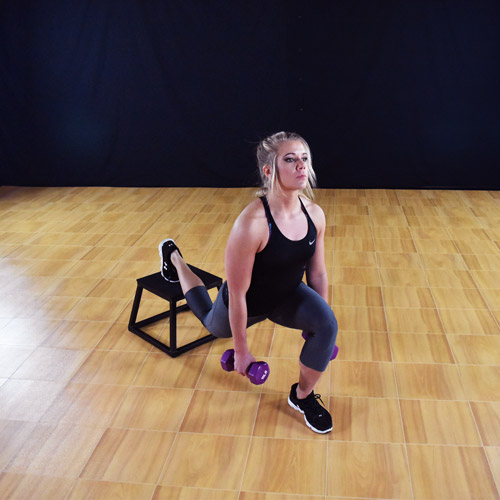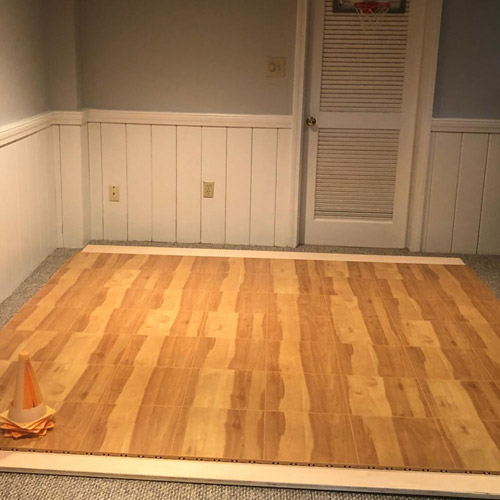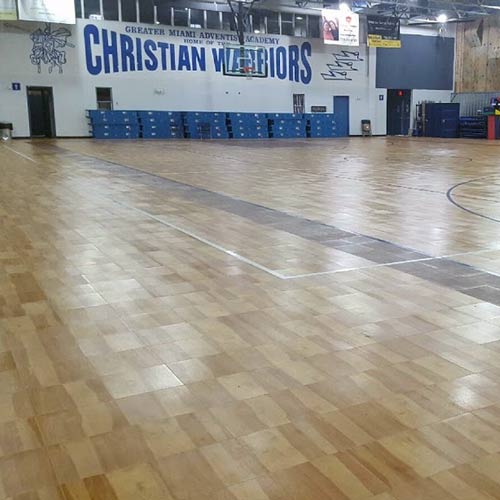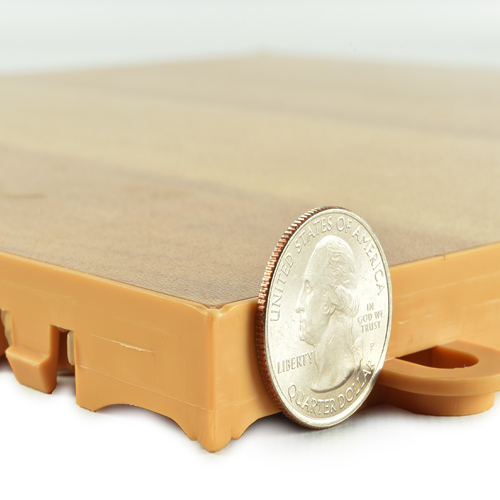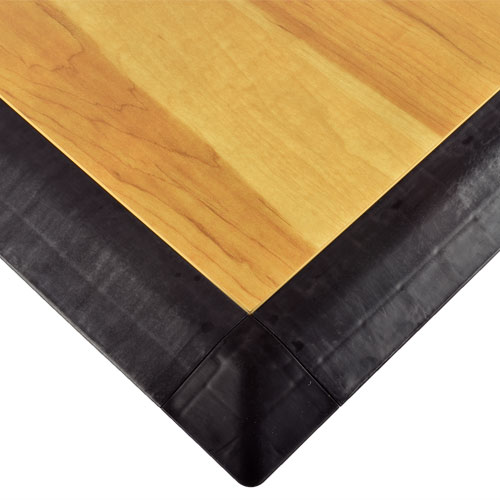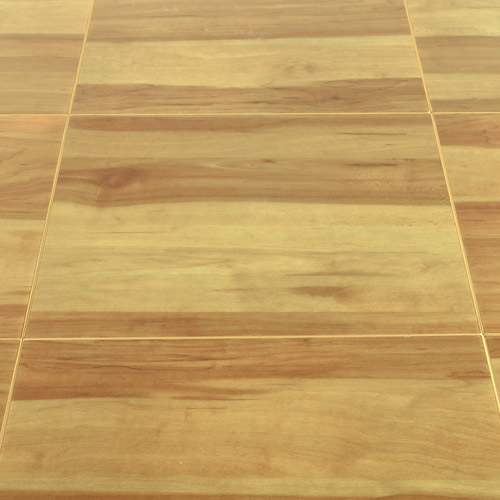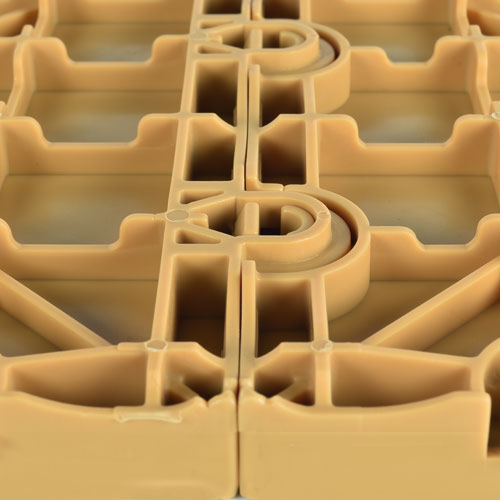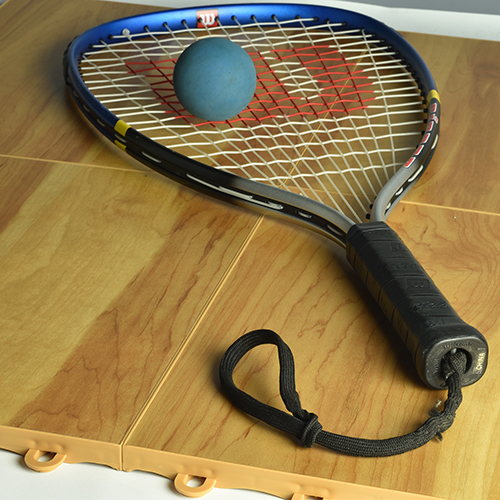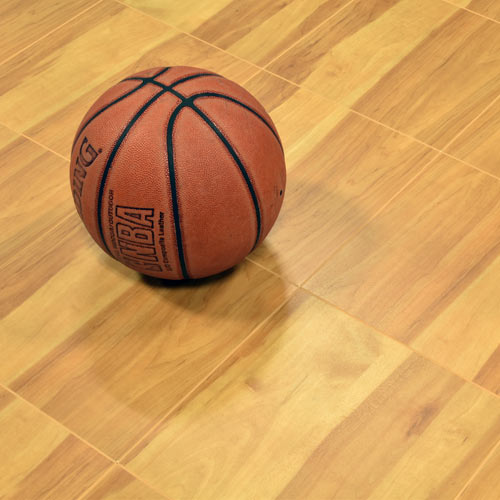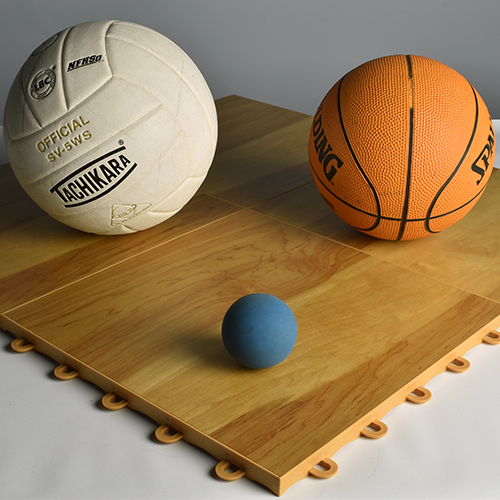 Easy DIY Snap Together Installation
Maple hardwood basketball court look
Great for rec centers and home indoor courts
$6.89
/tile
(You Save 37%)
(5 Reviews )
Ships Out: Estimate 1-3 Working Days
How Much Flooring Do I Need?
Large project volume and contractor discounts apply, please call customer service for best pricing.
Please contact the sales team for a tile sample.
VIDEOS
Indoor Basketball Court Tiles - Plastic Base with Vinyl Top
How To Install ProCourt Gym Floor Tiles
Basketball Tiles - Pro Court Vinyl-Topped Snap-Together Flooring
Indoor Basketball Court Tile Comparison
Comparing Raised Wood Grain Floor Tiles - Modular Woodgrain Tile Comparison, ProCourt vs. Max Tile
Court Flooring - Greatmats ProCourt Gym Flooring Tiles
TOP FEATURES
Easy DIY Snap Together Installation
Maple hardwood basketball court look
Great for rec centers and home indoor courts
Scuff and stain resistant
20 mil, (0.5 mm), thick wear layer
Commercial quality vinyl surface
Install with rubber underlayment for cushion
Line Paintable
Use Types
Gym Court Floor Tile, Basketball Gym Flooring, Church Court Floors, School Gym Floor Tile
Wood grain indoor basketball court floor tiles, DIY basketball gym court flooring tile
High quality modular Basketball Court Tile Gym Floor Pro 9/16 Inch x 1x1 Ft. is manufactured for use as commercial basketball and gymnasium floors. These Made in the USA sports lock-in tilings are easy to install on any hard flat surface for home, commercial, and school gymnasiums. For best bounce with a basketball, we recommend installing this tile over a hard flat surface.
The upper surface of these commercially styled basketball court tiles consists of an excellent vinyl layering that is resistant to wear over many years of use for athletics. Durability is a key component of any materials that will see a lot of shoe traffic, whether its going to be used at home, in a church, or in a school. That's why these feature wear layers are created to stand up to the test of time.


Basketball Court Flooring Faux Wood Material


This modular snap together tiling is an excellent choice for recreation centers, church gyms, YMCAs, public and private schools, youth centers, and residences.

Simply lock these gymnasium tiling pieces together and go. The innovative interlock design of these lets them truly be snap and go, making installation a breeze. This hardwood grain look is designed with longevity and style in mind.

The modular style is made for the day-in and day-out use that comes along with use in schools, community centers, or gymnasiums. Because these athletic tilings were designed with that in mind, they are scuff and stain resistant, ensuring that they remain looking great even after years of use.The commercial grade vinyl top features a 20 mil (0.508 mm) layer for wear that is designed for multiple years of usage. The base tray of this durable locking tab and loop basketball court wood look tile flooring is made of no break polypropylene plastic materials that are perfect for durability, flexibility, and longevity.
Easy Basketball Gym Floor Installations
Install this product atop of a 3 mm rubber underlayment material to increase suppression of noises and comfort underfoot for a roll out basketball court flooring underlay. This helps the indoor gym flooring option perform better.
The underlayment will give a little bit of cushion underneath, therefore making the entire area more comfortable for users. Players can spend more time enjoying the game, as they'll have fewer worries regarding sore knees and ankles with the cushioned layer under the court tile.
The rubberized underlay layer also helps cut down on noise, as it absorbs some of the sound generated by players running on top, as well as the sounds from multiple bouncing basketballs or volleyballs, which can echo throughout the gymnasium, forcing coaches to yell over the din to deliver instructions to the players.
Place the perfect finishing touch on these indoor basketball courts by painting lines for the free throw lane, baselines, 3-point lines, and other required markings, including those for other sports, such as indoors volleyball or tennis game courts. Use the instructions provided for painting with commonly available automotive paint.
How Many Borders do I Need?
For Island installations: Where the layout will have all four sides exposed to the room. In this case, the number of borders needed will be the length + width of the layout for each border type, and 4 corner pieces. Use half male and half female borders in this instance. Example 10x12 ft layout, 10+12 = 22 male borders, and 22 female borders, and 4 corners.
For Corner Installations: Where the layout will be pushed into one corner and will have 2 sides exposed to the room. In this case, the number of borders needed will be the length + width of the layout and one corner piece. Use all male borders in this instance. Example 10x12 ft layout, 10+12 = 22 borders, all male, and one corner.
For Inside corners, two border ramps will have to be manually cut at diagonal to fit. Use a sharp utility knife to cut this product or a table saw.
Sport Court Tiles Buyer's Guide
In addition to our amazing customer service, we also offer advice in the form of an online buying guide to help in making the best selection for each job. The 
knowledge bases
 include videos and articles covering topics including indoor basketball court flooring material prices and rubber basketball court flooring underlays.
Call our customer support team for live advice with any questions on our large array of options for athletics. In addition to experienced customer representatives available to help, we offer a 
Pro Floors Designer
 to help in plotting out what's needed for installations, which will include information regarding basketball court flooring cost calculations, based on coverage size.
FAQ Basketball Court Flooring Q&A
What is the best flooring for basketball?
For layouts inside a high school, college, or professional arena, maple hardwood is the primary type of wood floors used. However, this is an expensive proposition that may not be in the budget for churches, youth athletics facilities, and residential uses. For these areas, Greatmats court floor is a smart choice, as it delivers the same look as a pricey hardwood, yet it has reasonable pricing and a simple installation.
What kind of floorings are in courts for basketball?
The majority consist of hardwoods called acer saccharum, which is a type of maple. It is extremely hard, allowing it to stand up to the constant jumping and running on it. To save money, some locations will choose a Snap&Go flooring, especially if it will serve as indoor volleyball court flooring too. These quality basketball floor tiles, such as those in our sport flooring solutions, deliver outstanding designs at highly desirable prices without sacrificing longevity.
How much do basketball floorings cost?
Our basketball gym flooring price can be less than $7 per square foot, which is quite a bit cheaper than installing traditional maples. This model is not ideal for outdoor use, such as for backyard basketball courts, as it is not weather sealed. For this purpose, we have perforated portable basketball court for grass solutions for around $4 to $5 for a square ft. These are for outdoor basketball courts, allowing rainwater to drain through the perforations. Sometimes, customers are seeking colored, solid surface floorings with no holes that can be used inside or outside, as is possible with our
Interlocking Flat Top Tile
, where the price is around $4 per 12x12 tile. As a comparison, for expensive traditional hardwoods found in an arena setting, expect to pay around $15 to $22 per sq. ft., including the professional installation that's required.
Why do they raise the floor in basketball?
For huge pro and university arenas, especially when holding NCAA Tournament games in domes, a raised base of two to three feet improves sight lines for fans. For a DIY basketball court flooring for bedroom, raising it usually involves an underlayment rubber basketball court cost of a couple of dollars a sq. foot. The underlay will provide cushioning for the lower body joints of the athletes versus the indoor basketball court in house over an unforgiving subfloor like concrete, while also raising its height slightly.
What are the costs to make an indoor basketball court?
The basketball floor costs depend on the materials purchased and on who will do the installing. For a classic look using hardwoods and measuring a standard size of 94 by 50 feet, an upper end price of about $100,000 is possible after installing. When relying on Greatmats and when DIY-ing the project, a full size 94x50 area would be about $20,000 to $33,000 for home basketball court flooring and about $24,000 for basketball court flooring outdoor with perforations using PVC and vinyls that mimics the looks of wooden planks, rather than using traditional planks consisting of maples. For half sized residential playing surfaces, the costs will be cut in half too.
Can you use these tiles for a pickleball court?
No. Pickleballs do not bounce well on this product.
Greatmats Pro Commercial Professional Basketball Court School Gym Tile
Maintenance
Simply mop with common floor cleaner.
Shipping
Ships via freight delivery shrink wrapped on pallets.
This Product Ships UPS Ground, FedEx Ground and/or Freight.
Please review our shipping disclaimer.
ACCESSORIES
Accessories for BASKETBALL COURT TILE GYM FLOOR PRO 9/16 INCH X 1X1 FT.
ANSWERS
Product Questions:
Q: do the floors come apart easily for portability to different sites?
A: Yes this tile can be taken apart with relative ease.
Q: Will these work on carpet in a playroom?
A: These tiles can be installed over thin commercial grade carpeting without padding.
Q: What is used to clean and keep grip on the floor
A: The tiles can be clean with common household floor cleaner. Most installations over concrete will use a rubber underlayment.
Q: The video indicates that the warranty is 7 years for Pro Court but description says 5 years. Which is accurate? Can this be used as a smooth surface under office chairs with adequate support for stationary chairs and moving chairs with a weight tolerance of 325 lbs.
A: Yes the tiles have a 5 year warranty and can be used under chairs in an office space, the weight load is fine.
Q: Can these be installed on top of carpet and do you need the rubber underlayment when installing on carpet?
A: These tiles can be installed directly over short commercial carpet without padding. You would not use the rubber underlayment on top of the carpet.
Q: Could a light weight table and chairs be put on this flooring Without it snapping the underside locking system? I would like to use this as flooring for my small dinning room. It is very difficult to keep a carpet dinning floor clean. Or do you have another solution for this situation.
A: Over a hard flooring surface I would say yes, but over carpeting its hard to know if this will work depending on the thickness of the carpet.