What's The Best Surface For Floorball
By Paige Cerulli Created: October, 2022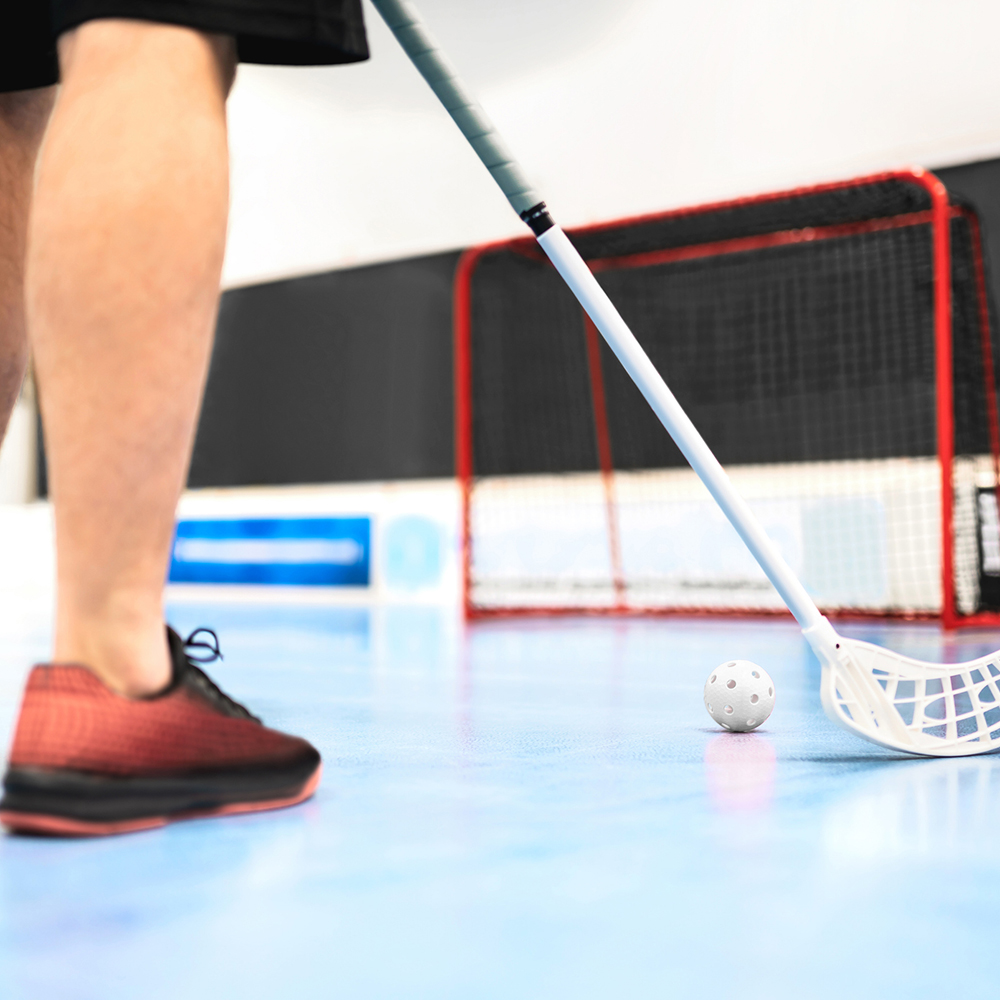 Floorball, a type of floor hockey, is a fast-paced game that's quickly becoming a popular sport. This sport is played indoors with a plastic ball, so it's important that your rink flooring be right for this sport.
Whether you're starting your own team or plan to host your local league, choosing the right flooring can make for an optimal playing experience and ensure your rink will last.
Qualities to Look for in Floorball Flooring
Whether you're planning to play streetbandy, freebandy, or another form of floorball, a great game starts with optimal flooring. As you explore your different floorball flooring options, look for the following qualities.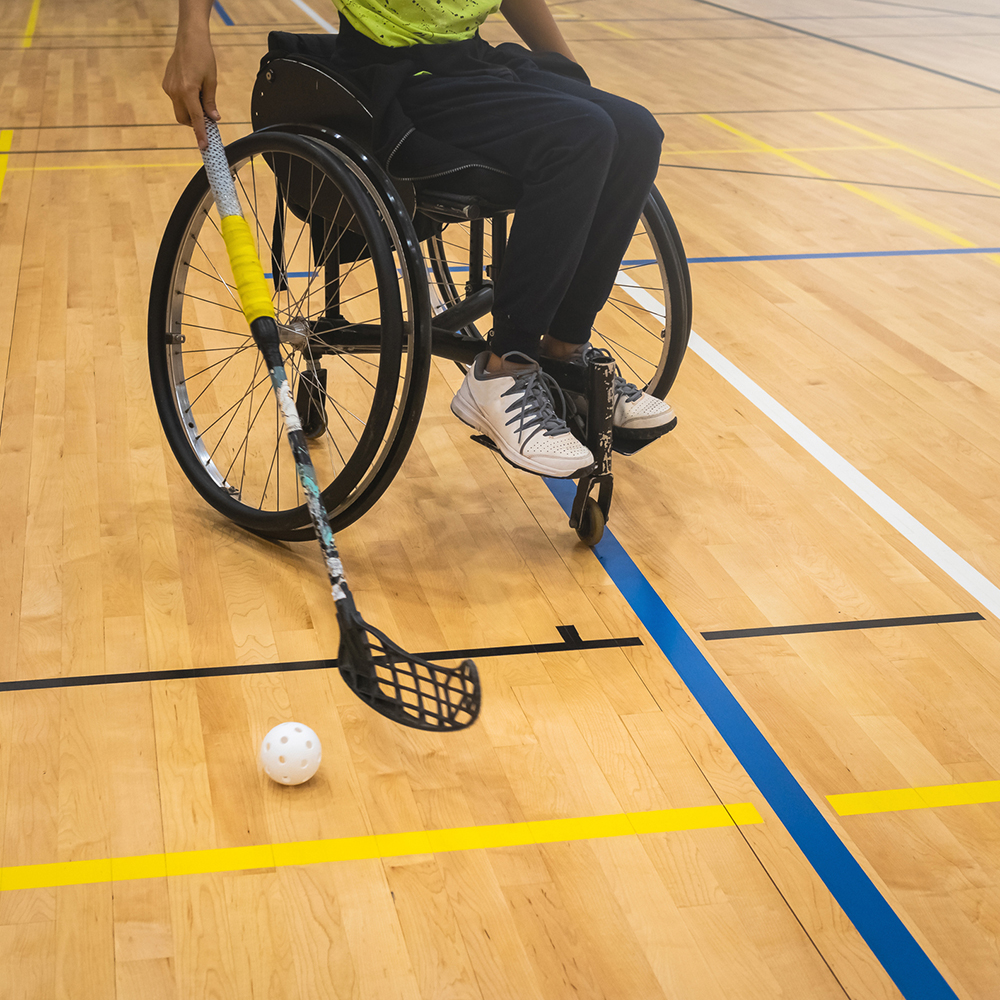 Durability
A single game can be tough on the flooring, since players' sticks make frequent contact with the floor. It's important to choose a durable product that can withstand the amount of game play it will see, as well as the foot traffic involved.
Shock Absorption
A floor that offers some level of shock absorption will help to keep players more comfortable. That absorption is particularly important if a player falls, and it also reduces the shock that players' joints absorb, so they're better able to endure long practices and games.
Traction
Look for a flooring product that provides adequate traction and that is a good fit for the type of shoes players will wear. Players need to be able to run, quickly stop, turn, and accelerate again, so it's important that the rink flooring offers enough traction to allow for these maneuvers.
Ease of Installation and Maintenance
Consider how easily you can install the flooring. A product that you can install yourself will save you money compared with the cost and time involved with hiring a professional installer.
Think about the maintenance that the flooring requires, too. A low-maintenance floor can save you money and time.
6 Floorball Flooring Products for Sale
At Greatmats, we have several flooring products available that are an ideal choice for your indoor floorball rink.
1. Sports Turf
Sports turf is a great choice for your rink, and there are plenty of varieties available. You can choose from many different colors and pile heights to customize your rink.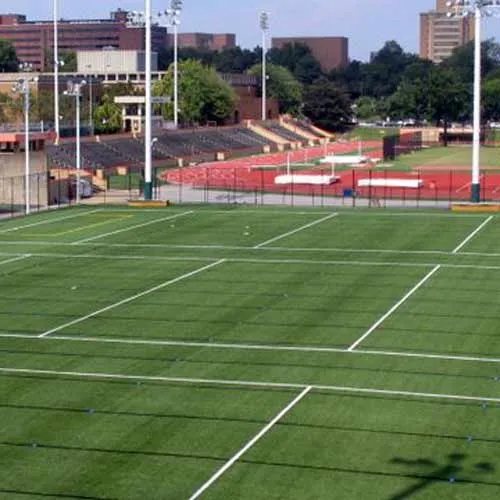 Sports turf products are available with padding already installed, which can offer additional cushion and make for a more comfortable surface. These products tend to be highly durable and require minimal maintenance.
You will find that turf is available in multiple forms, including large rolls and interlocking tiles that can be dry laid on a hard, flat surface. You can even add your own court lines as needed.
2. Court Floor Tile Flat Top
The CourtFloor Tile Flat Top is a modular floor tile that is highly durable. Made of polypropylene plastic, the tile is backed by a five-year warranty.
The tile's flat surface makes it easy for players to maneuver and shoot the ball. You can paint the tiles with lines and can choose from multiple tile colors.
The major advantage of these tiles is their snap together installation and the ability to repeatedly remove and reinstall them. The tiles add versatility to your space, allowing you to convert an area into a rink and then return it to its original form for another use.
The tiles also feature a raised base that allows air and moisture to circulate beneath them. If the subfloor gets wet, the tiles' design can help to dry it without your having to remove them.
3. Basketball Court Tile Gym Floor Pro
The Basketball Court TIle Gym Floor Pro tiles are designed to withstand commercial use and heavy traffic. They give you the hardwood look of a basketball court but without the cost of genuine hardwood.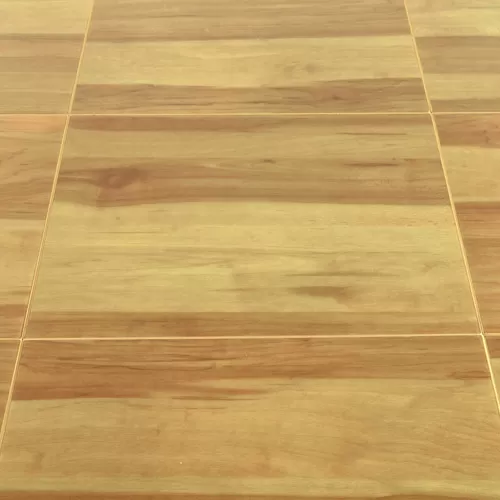 These tiles feature a 00.5 mm thick wear layer, giving them excellent scuff and stain resistance. You can install them with a rubber underlayment to maximize cushion.
These tiles are line paintable, so you can customize your rink. They feature a snap-together installation that makes them DIY-friendly.
These vinyl tiles feature a five-year limited warranty.
4. Outdoor Court Tile XT3
The Outdoor Court Tile XT3 is a versatile tile suitable for many different sports courts. These outdoor tiles are made of polypropylene plastic and are resistant to fungus and mildew.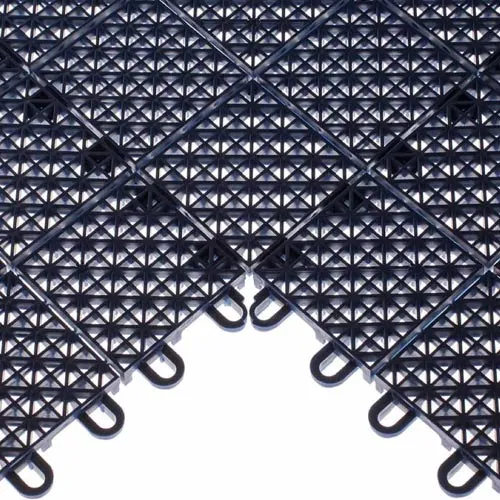 The tiles' rib pattern makes them extremely durable, and allows them to withstand even extreme weather conditions. They feature 481 support legs and a leaf spring flex system that makes them supremely durable, yet also comfortable for athletes.
Installing the tiles is as easy as lining up the hooks and loops and pressing the tiles together. They are available in a wide selection of colors so you can customize the look of your rink.
5. HomeCourt Sport Tile
The HomeCourt Sport Tile is manufactured from polypropylene plastic and is UV stable for outdoor use. The flex joints create lateral give that maximizes athletes' comfort, adn the tiles are resistant to mildew and fungus.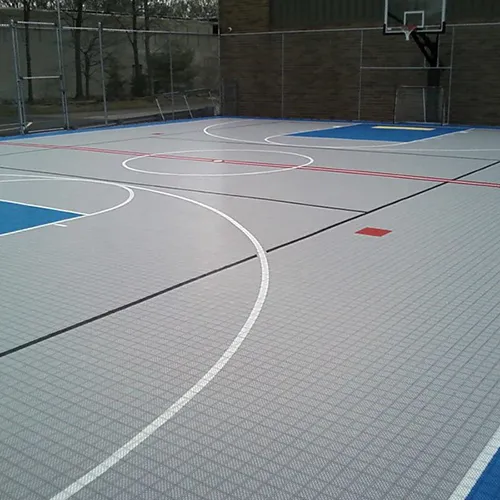 Each tile is equipped with 400 heavy duty support legs, while eight latch locks create a secure closure that won't pull apart during play. The tiles are available in 16 different colors and feature narrow ribs to maximize traction and help to prevent falls.
The tiles feature an impressive 15-year limited warranty.
6. Woodflex-Gameflex Full Roll
The Woodflex-Gameflex Full Roll brings many desirable qualities to your floorball rink. This synthetic flooring is antibacterial for valuable hygiene, and it is available in a variety of finishes, including vibrant colors and wood grain selections.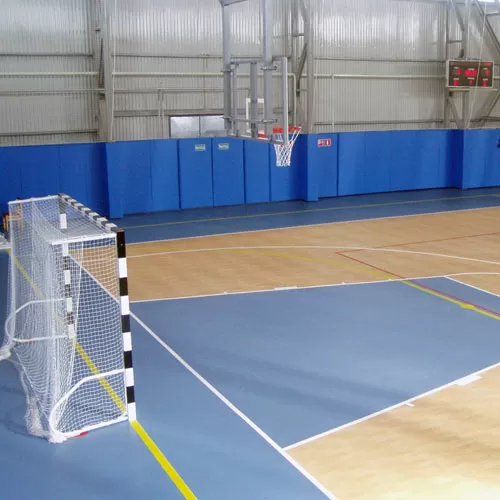 The flooring is equipped with a closed cell foam backing which offers excellent shock absorption for athlete comfort and safety. It's a versatile choice, and you can use it not only for floorball, but also for other sports.
The vinyl rolled surface is highly durable and will never need to be refinished, which can save you valuable maintenance costs. It is backed by a 15-year limited warranty.