Rubber Flooring Basement Ideas, Top 5 Rubber Options for a Basement
By Kif Richmann Created: June, 2017 - Modified: February, 2021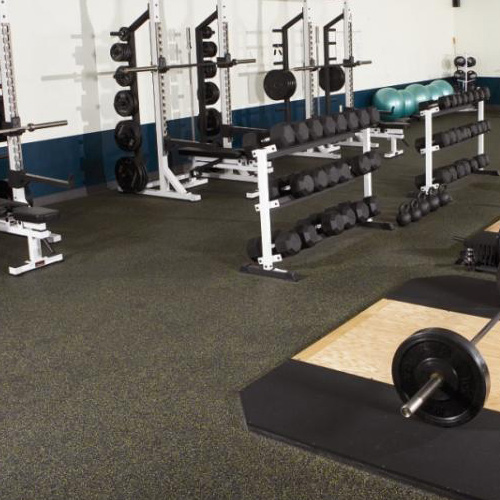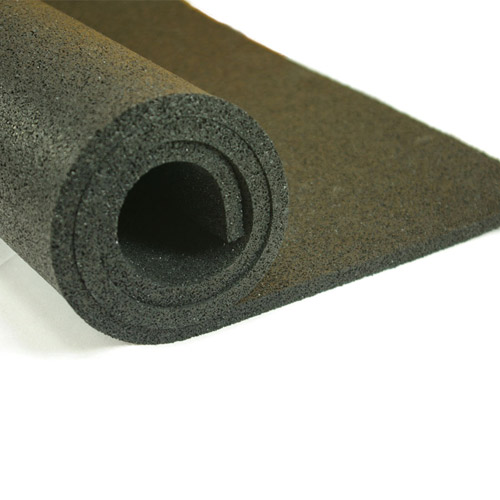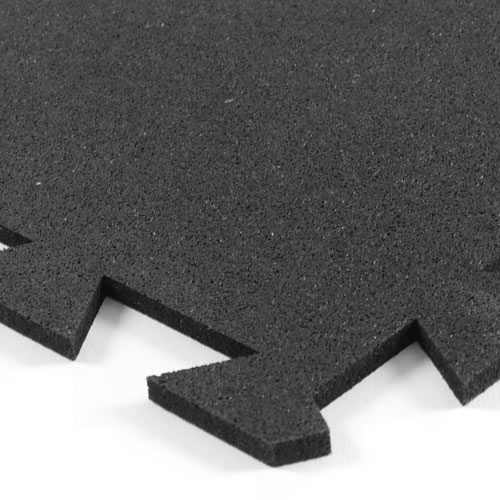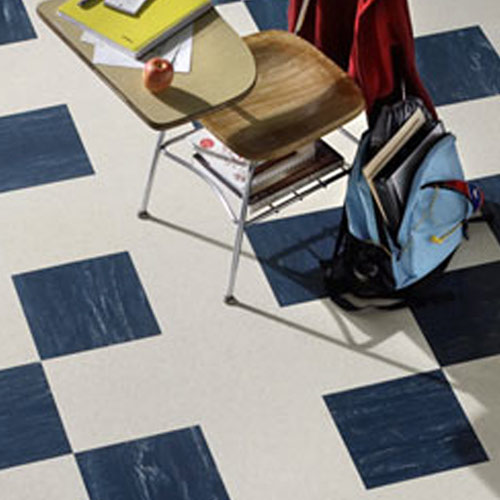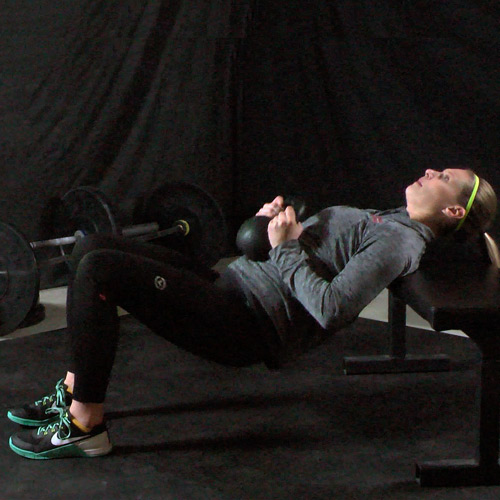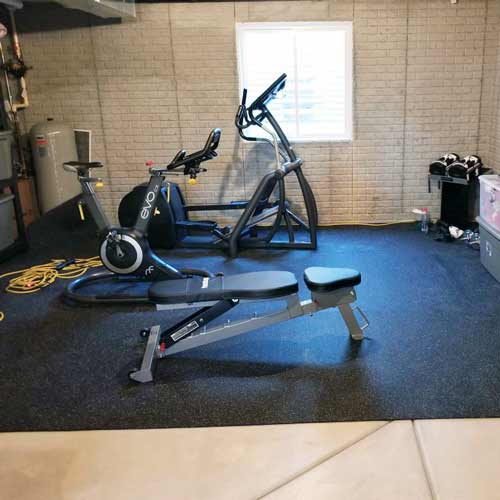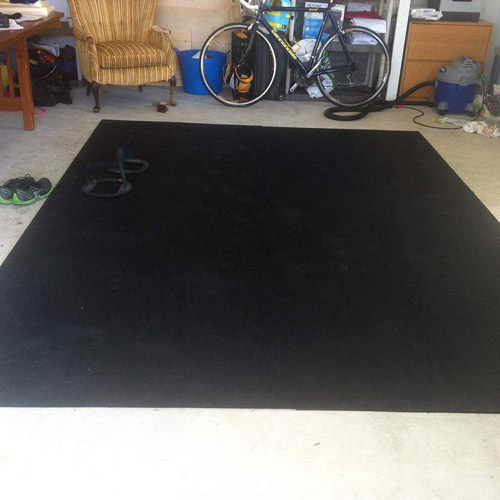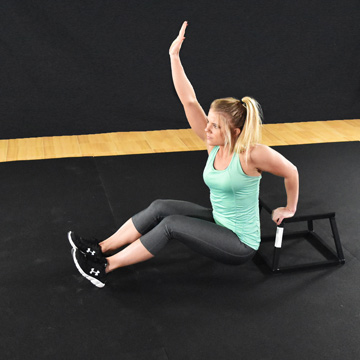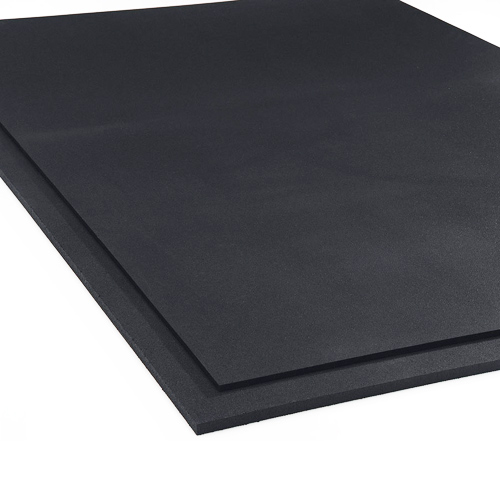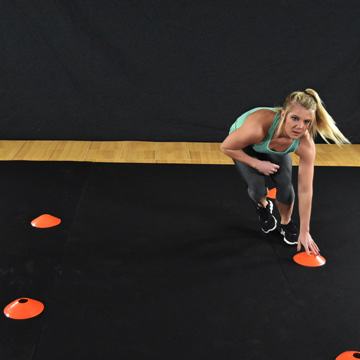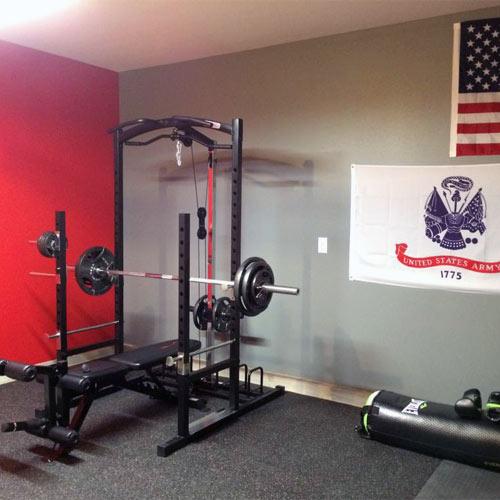 Rubber flooring for basement spaces is a great way to add durability and value to your home or facility. By adding quality and convenience to your home, these rubber mat flooring products give you better results, and your floor, enhanced longevity.
What Should You Look for in a Rubber Flooring for Basement Use?
What qualities should you consider before buying buying basement rubber flooring use? While the specifics will depend on your exact needs, there are a few factors to consider.
First of all, the basement floor mats should be durable, as you'll need them to withstand years of foot traffic and furniture weight. You may even need the material to hold up against
heavy workout equipment
, so be sure to find strong, reliable surfaces.
Basement flooring should also be
easy to clean
. You shouldn't need to buy special cleaning chemicals or cleaning tools. In most cases, you should be able to clean the rubber mat flooring with items you already have, such as a mop, vacuum cleaner and/or light-duty household cleaners.
The mats or rolls you choose should also be
easy to install
. While some mats will obviously call for a more rigorous installation process, you shouldn't need advanced construction experience just to lay down your rubber basement flooring.
Now let's take a look at some of the rubber basement floors that meet specific needs, all while staying within your budget.
1. Seamless Rubber Floors: Rubber Flooring Rolls in a Basement All Sizes and Colors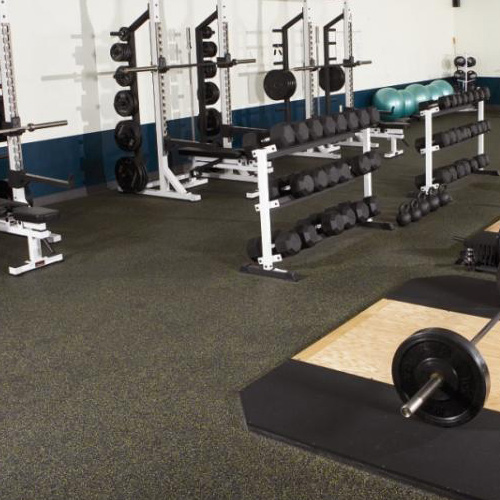 For some, one of the most important aspects of rubber flooring for basements is having a seamless surface without edges and corners sticking up. Obtrusive seams can cause a significant safety hazard, and even basements with soft cushioning on the floors need a seamless surface.
If having a seamless surface on the floor is your #1 priority, you should consider these rubber flooring rolls. Made from high-quality recycled rubber, the rolls are strong, durable, and built to last, and because they are rolls and not tiles, there are no seams of any kind, except for the connection between the two rolls. This creates a consistent, reliable surface that you can use for a wide variety of activities.
These rolls of rubber for basement rooms have a unique flexed surface design, which gives the flooring an interesting visual appearance. There are roughly 20 colors to choose from, giving you the right choices to match your style or team colors.
You can also select the thickness that works best for you. The rolls are available in 1/4-inch, 8 mm, 3/8 inch and 1/2 inches
thicknesses
. This allows you to choose the thickness or weight that you need. For example, if you will be moving the rolls often, the thinner 1/4-inch thickness may be the ideal choice.
When you want to have a seamless rubber flooring for the basement, this is your top choice. It's customizable, tough, and comes with a 5-year warranty. For quality seamless flooring, these rolls are the right choice.
2. Rubber Basement Flooring with Cushion: Plyometric Rubber Roll 3/8 Inch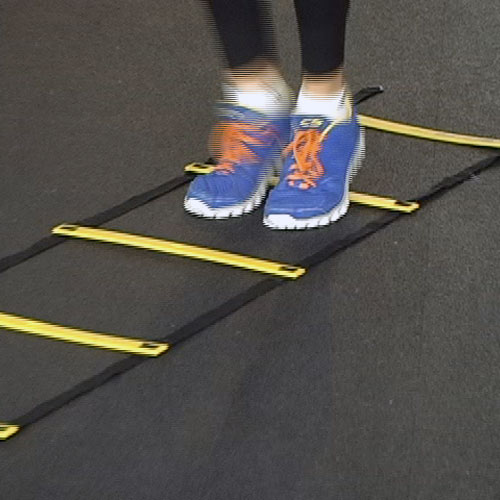 Perhaps you need basement floor tiles for exercise and fitness activities. If you do lots of lunging, jumping, or running in place, you need a cushiony surface that will provide years of support. A cushiony surface is also important for reducing impact on the knees, ankles, and hips when jumping. This
shock absorbing
rubber flooring surface can actually lead to better fitness.
This rubber basement flooring, which is designed specifically for plyometric exercises, gives you the cushioning support you need for a life of fitness. They are made with high-quality rubber, which provides a level of strength and durability not found in other materials, yet the design of these mats makes them a good choice for plyometric workouts, which calls for a lot of jumping.
They are highly shock absorbent, with 3/8-inch thickness that makes them a great choice for home workout areas or commercial fitness centers.
When you use a mat for exercise, you need a surface that will clean easily, and this rubber flooring for basement use can be cleaned and maintained with ease. You can simply vacuum them as needed and wash them with a damp mop, using a pH-neutral cleaner. Allow for drying time and you'll have a mat that lasts for years and years. We are so confident in the longevity of this mat that we have provided a 5-year warranty for added reassurance.
For a cushiony surface, this is one of the best rubber basement flooring options you can find!
3. Floating Interlocking Basement Floor Tiles: Rubber Tile Utility 8 mm Black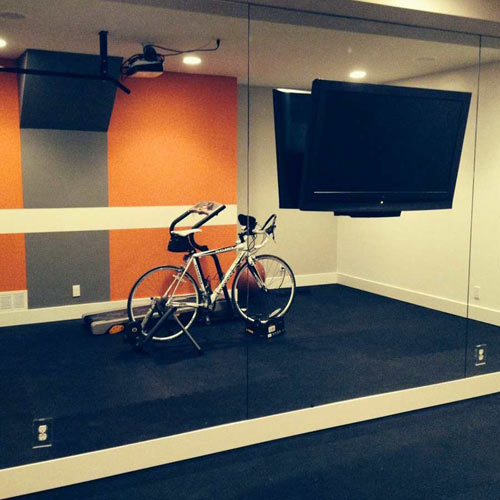 Few products are as easy to install as
Rubber Tile Utility mats
. These versatile, reliable, and durable mats or tiles can be used for a wide range of purposes, and no matter where you lay them down, you'll discover that installing them is one of the easiest tasks you'll ever perform.
These mats serve as an excellent rubber flooring for basement spaces. They have an interlocking edge that connects together perfectly, providing a tight fit that will hold together firmly. This means you won't have to concern yourself with glue, staples, or other materials and adhesives to keep the mats together.
To install these mats, simply snap chalk lines as a guide and begin laying the tiles along one of the lines, snapping the locks together as you go. At this phase, it's important to make sure the tile's ''arrow'' is pointed in the right direction. Leave the perimeter of the room open and continue to install the basement rubber tiles in rows until the area is covered. When you have all the full tiles installed, you can go through and cut tiles to fit the remaining space, leaving a small gap in the wall for expansion. And just like that, you'll have a rubber basement flooring that gives you greater cushioning and support.
The tiles are double-sided, have a non-slip surface, and are environmentally friendly. For affordable flooring that you can install quickly, this is the best option on the market!
4. Commercial Rubber Floor Tiles with Style: Marble Smooth Rubber Tile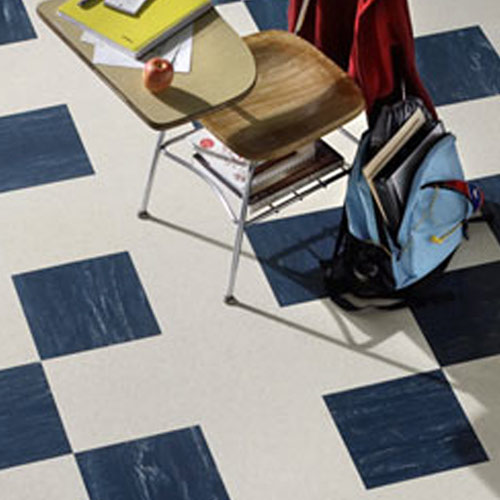 Businesses have very specific needs for their flooring. Not only do they need a surface that is strong and reliable, they need something that looks neat, clean, stylish and professional. In many cases, it means they need the Marble Smooth Rubber Tile, a world-class surface that is perfect for businesses and operations.
The most obvious difference between this and other basement floor tiles is the surface design. Although the product is made from a high-quality rubber flooring for basement applications, they have marble surface top that looks great in any area. You can find many different colors and styles, ranging from ''Fog,'' which has a light grey, almost white tone, to ''Ebony,'' which has a deep black color enhanced by slight touches of white.
There is also popular surface designs like ''Eden,'' which has a greenish tone, ''Sandswirl,'' which is tan, or ''Oceanic,'' which has a rich blue color.
Not only are these tiles visually pleasing, they are also strong and durable. They are made from commercial rubber and can withstand heavy traffic. The color will not wear off, and they are easy to clean. For added reassurance, we have included a 10-year warranty. We are so confident in these tiles, we support them for an entire decade!
You'll have a hard time finding the same balance of professional style and commercial strength as this rubber flooring. With gorgeous marble designs and tough rubber materials, these are the right tiles for your commercial building.
5. Rubber Flooring for Basement Gym: ShokLok 2x2 Ft 3/4 Inch Black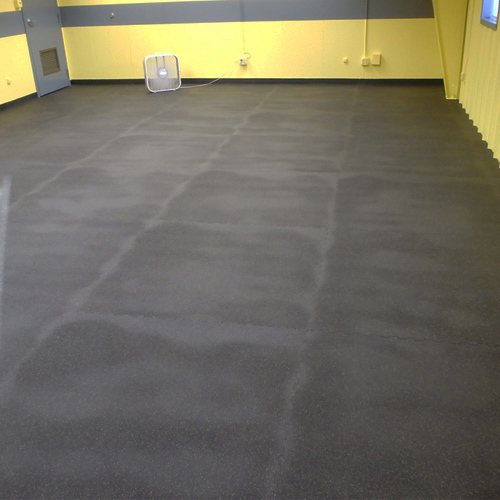 Many workout areas need a low impact surface. With cardio exercises or plyometrics, for example, you need a surface that absorbs shock in knees and hips. Over time, constant impact can increase the chances of injury, aggravating tendons, bones, and muscles. Even in workout areas where weights are used,
shock-absorbent rubber mat
flooring helps reduce noise throughout the gym and protect the floor below.
The ShokLok rubber tiles are the right choice for shock absorption. They provide a significant reduction in vibrations on the floor, which not only creates a quieter workout area, it reduces the chances of injury when conducting a long-term training program.
This rubber surface uses a special waffle-bottom design, reducing the amount of vibrations that are transferred from fitness equipment to the floor. When you enter the busy gym, you'll immediately notice that there is less noise reverberating throughout the facility.
The rubber basement flooring is also durable, with 3/4-inch of durable rubber material. They are completely non-absorbent, and cleaning can be done with a vacuum or a mop, giving you a convenient yet effective basement floor tile.
When it comes to shock-absorbing interlocking basement floor tiles, few products offer the quality and consistency of this rubber flooring installation. You'll have a surface that you can count on for all of your workouts, and a material that you can clean with ease!
Greatmats is Ready to Meet Your Basement Flooring Needs
Greatmats can help you get the high-quality flooring you need for your home or commercial building. Contact us today to learn more about our specialty flooring options, including rubber flooring for basements.
Inside or out, we have the right surface material to give you years of reliable quality!