Rubber Flooring Rolls Geneva All Sizes and Colors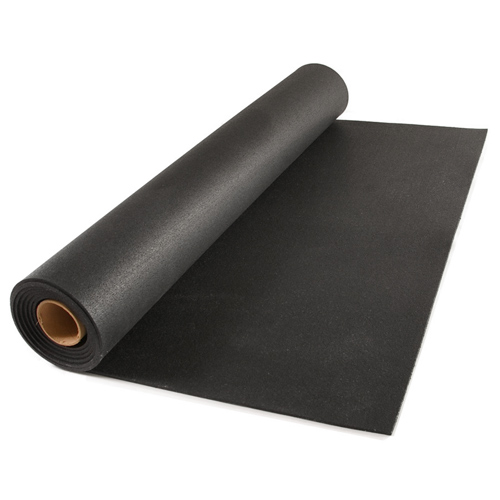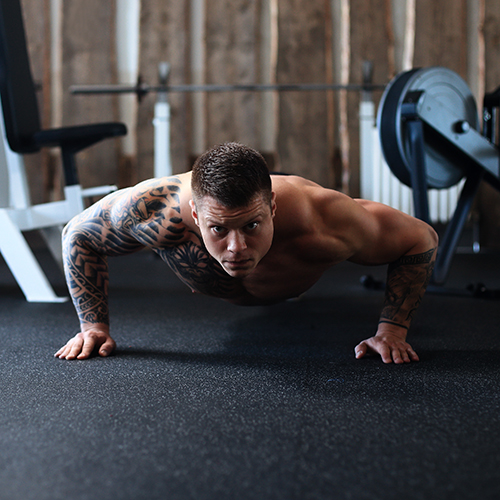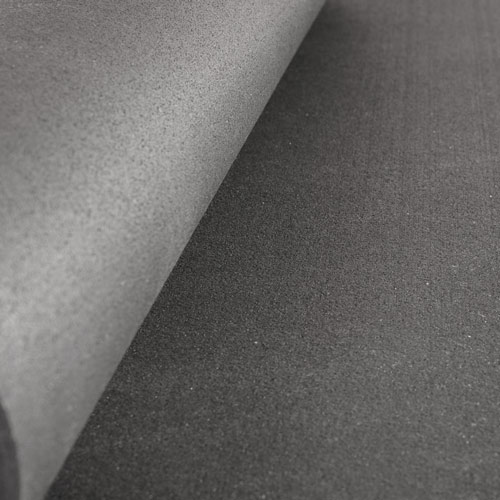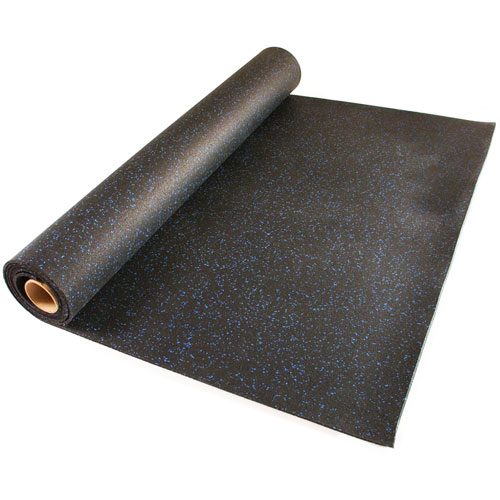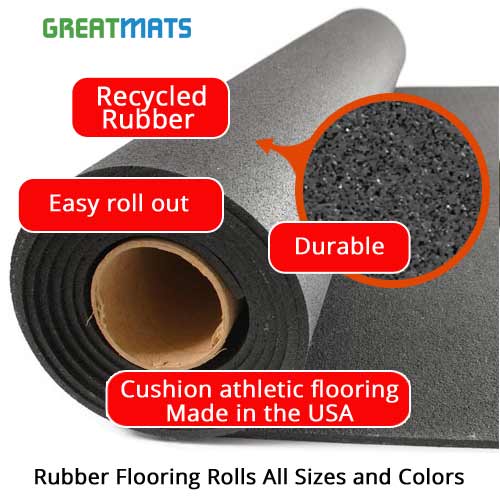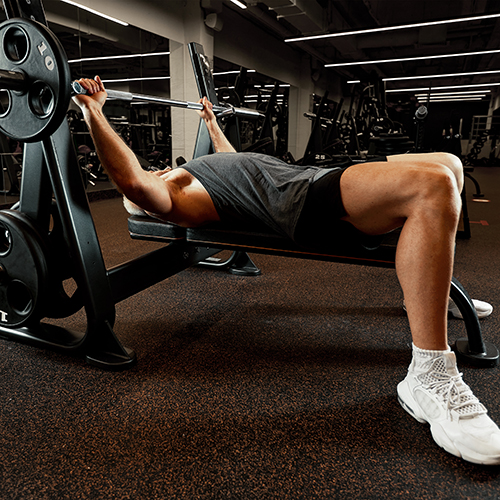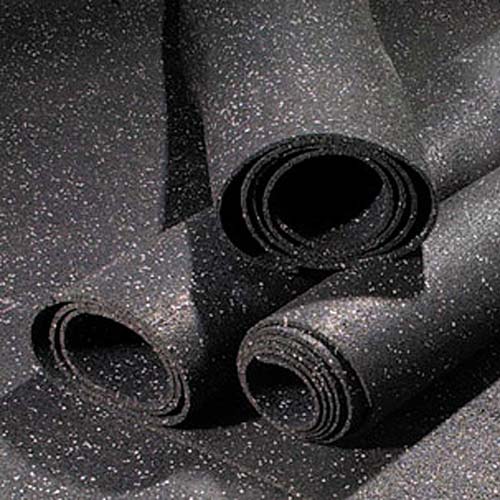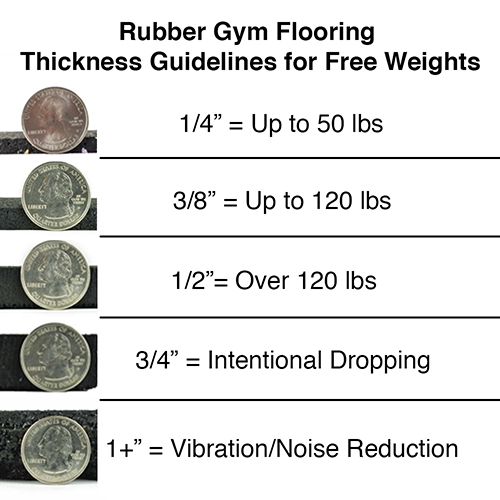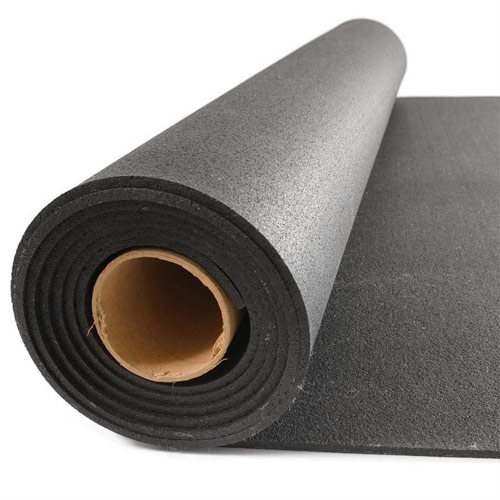 Designed to withstand the weight of exercise equipment
Durable rubber flooring option
Shipping points nationwide
Ships Out: Estimate 2-4 Weeks on Average

Black

Confetti

Red

Blue

White

Green

Teal

Purple

Yellow

Tan

Light Gray

Lipstick Red

Brown

Gold

Blue/Gray

Gold/Eggshell

Blue/Tan

Lipstick Red/Gray

Eggshell
Please contact customer service for custom orders. Lead times may vary based on color selection and quantities. Please call for availability.
VIDEOS
Rubber Mat Roll Features and Benefits
How To Clean Rubber Mat Rolls
Economy Gym Flooring Video
How To Cut Rolled Rubber Flooring
TOP FEATURES
Designed to withstand the weight of exercise equipment
Durable rubber flooring option
Shipping points nationwide
Custom cut lengths 25 linear feet or longer also available
Recycled rubber content makes for a green product
Made in the USA
Many color options available
Custom colors available
Use Types
Rubber Flooring Rolls for Gyms, Weight Room Rubber Rolls, Industrial Rolled Rubber, Rooftop Rubber Mat Rolls, Weight Rooms, Storage Rooms, Ammunition Rooms, Industrial Applications
NOTE: This item is a custom order and is not returnable.
Rubber gym floor rolls, rubber flooring rolls for outdoor, rubber mat roll options
Whether installing new floors at a house or in a commercial building, this rubber mat roll option provides an economical and resilient selection. We offer heavy-duty rubber rolls in various thicknesses and color-fleck options. The Geneva Rubber Flooring Rolls work nicely in commercial gyms, weight rooms, locker rooms, home gyms, and other areas. We offer these rubber rolls in a few different thickness measurements, such as 1/4 inch, 8mm, 3/8 inch, and 1/2 inch. Note: Rubber flooring rolls are generally intended for indoor installations only. Rubber rolls can be used outdoors in some limited use case scenarios for temporary installations and for walk ways on roof tops. Side-by-side roll installations are not intended for long-term outdoor installations.
Commercial Grade Gym Rubber Flooring

This is a perfect choice to install in an area designed for workouts and training sessions. Those who use treadmills or heavy weight machines will be able to protect the subfloor with these.

We offer a custom length if requested. Sometimes, orders will be provided as multiple segments that can be combined to create the desired size.

They have a firm consistency, which results in a high level of durability. The feel is similar to a car tire. Just don't expect to receive a significant level of cushioning from these. For those seeking fatigue relief and more cushioning for workouts, view our Plyometric Rubber Flooring options.

The standard style is offered in a width of 4 feet, while common options for the lengthwise measurement are 10, 25, and 50 linear feet.

We follow precise manufacturing tolerances. The thickness tolerance measurement is plus/minus 0.02 inches, while the width tolerance measurements are plus or minus 0.25 in.

For wholesale or bulk pricing, please contact customer service.
Gym Flooring Rolls Versus Interlocking Tile
For those trying to decide between rolled rubber flooring and interlocking tiles, use case should play a big role in helping to make the decision.
Business facilities:
For large areas, large rubber rolls are less expensive to use than tiles.
Residential use:
Rubber tiles are smaller and easier for one person to carry. Rubber flooring rolls, depending on the thickness and length, are heavy and can be difficult to carry.
Color Options for Rubber Mat Flooring
To yield different styles, we add color flecks to the black base. Unlike recycled rubber flooring rolls our competitors offer, ours with colors will maintain the coloring over time. It extends through the materials, rather than just on surfaces.
Minimum orders are required, depending on the thicknesses, as follows.
1/4 in. (6 mm): 1,400 square feet

5/16 in. (8 mm): 1,120 square feet

3/8 in. (9.5 mm) 900 square feet

1/2 in. (12 mm) 640 square feet
It contains whitewalls from recycled tires in the mix. The confetti colors are made from varying colored rubber floor mats from previous runs. These mixtures will vary slightly.
Quick Shipping for Rubber Mat Roll
We have in-stock 4 ft. widths for immediate shipment in 25 and 50 foot lengths with either 8 mm or 3/8 in. thickness.
They will arrive via freight delivery for those larger than 10 ft. long. Additionally, our warehouses offer remnants and other discontinued products at a discount. Please contact our professional and knowledgeable sales staff to assist with questions, volume discount quotes, and samples.
Installation of Rubber Mat Roll
If going atop a hardwood or cement, these are relatively easy to lay down, although having at least two people available to help works better than someone trying it alone.
Lay it directly over concrete, ceramic tile, or any smooth, hard, flat surface. For a wall-to-wall installation, simply unroll it and cut to fit with a straight edge and a utility knife.
The widths feature factory cutting with precision, meaning they will lay side by side with no gaps between them. However, the ends do not have perfect squared-off cuts and will require trimming.
To adhere it, use either double-sided tape or adhesive. If dry laying them, they should be taped at the perimeter and seams to keep them from overlapping or sliding.
Here are tips for installing, depending on the size of the room.
Small:
For installations of rubber mat roll in small rooms, adhering them is not necessary, especially if furniture or exercise machines are atop them, holding them in place. Still, we'd recommend using dual-sided tape at the edges.
Medium:
For a medium-sized area of less than 1,000 sq. ft., a two-sided carpet tape often provides enough adhesive to keep them in place. However, sometimes, people prefer to use adhesive for a more permanent layout.
Large:
For installations over 1,000 sq. ft., we always recommend a full glue down, especially where climate conditions may change. If gluing down the material, use a full spread glue method, coating the entire subfloor surface with glue where it will be laid.
During install, pick an area where it will not be subject to constant dampness. Although non-porous, it will eventually absorb water when submerged repeatedly or when power-washed on a regular basis.
Please Note: Cut measurements are provided as a courtesy at no additional cost to customers. Occasionally, the manufacturer may provide the desired cuts length across two pieces of materials.
In all cases, manufacturers are required to supply the overall amount per order. It is common to have some cut end seams within one order. 
Rolls can only be ordered in 5 Ft increments from this vendor with a 25 linear foot minimum per roll length.
Brick red, orange, purple, teal and yellow are available in 25 ft or 50 ft lengths only.
Regrind confetti rolled rubber is a cost savings to all black material and provides an economical option to obtain some color in the rubber flooring. Colors and color percentage will vary from roll to roll and from lot to lot. No guarantee of which color or the amount of color will be present in the rubber flooring material is made.
Maintenance
Always use a neutral pH cleaner on rubber flooring material.
Shipping
Ships via freight delivery, shrink wrapped on pallets or via ground service for the 4x10 ft rolls.
This Product Ships Freight Only.
Please review our shipping disclaimer.
ACCESSORIES
Accessories for RUBBER FLOORING ROLLS GENEVA ALL SIZES AND COLORS
ANSWERS
Product Questions:
Q: Will installation of rubber mat over wood deck cause wood to rot?
A: Good question, the rolled rubber should only be installed outdoors with a full glue down installation over a flat surface, not sure about the wood deck. I would consider a modular perforated tile to cover a wood deck.
Q: Would this product work as flooring around a jacuzzi? It's an indoors jacuzzi sitting on a cement slab.
A: This would be fine, the rubber is not very absorbent.
Q: Could the rubber matting be used outside around a poll, instead of say rock or mulch?
A: This product in the rolled rubber is for indoor use. We can recommend an outdoor patio rubber tile for outdoors.
Q: Will this work well under an exercise bike and on carpet? What thickness should I get?
A: Yes this product can be install under an exercise bike or similar exercise equipment and is generally recommended to be installed over a hard flat surface. 1/4 inch thickness would be very good. If installing over carpeting use a rubber sheeting below the rubber to protect the carpet.
Q: I have a squash court inside my home and want to protect the unvarnished wood floor from damage if I were to put tables, chairs, people in that space. Which of your products would you recommend?
A: We have gym flooring protection sheet vinyl material from 10 oz. up to 27 oz. weight that is designed for large scale gym floor protection for such uses as you describe.
Q: Would it be appropriate to use this product as a portable cusion option? I realize there are portable tiles, but I want to cover ~750 square feet for a few hours, then pick it up, a couple time s a week. Rolls seem more efficient for this application.
A: I would not call our rolled rubber a cushioned product in general, its hard like a car tire. Please contact our customer service to discuss your application and the best product options. The rolled rubber is portable, as you could roll it up and put it down as needed.