Peel and Stick Floor Tiles - Are they any good?
By Lisa Hobbie Created: October, 2019 - Modified: August, 2022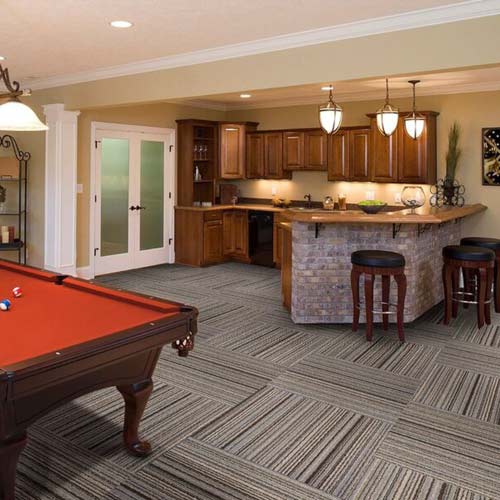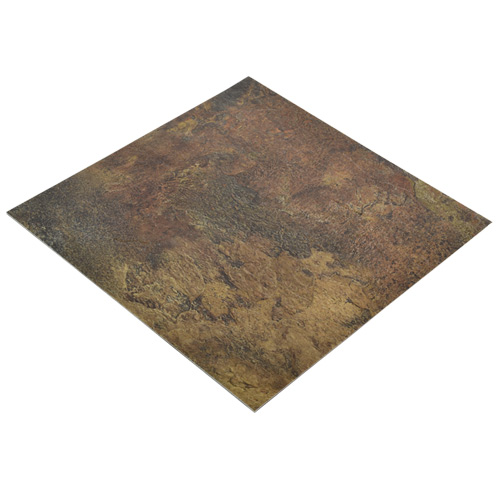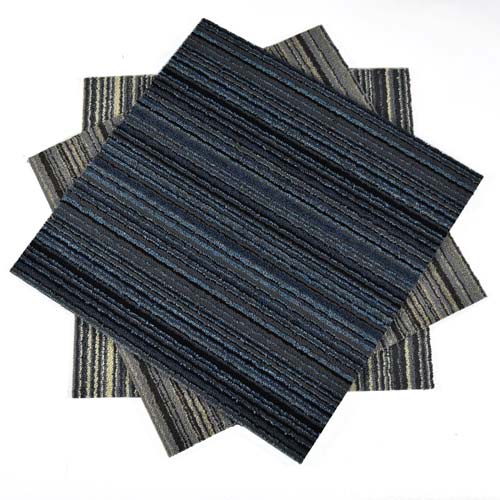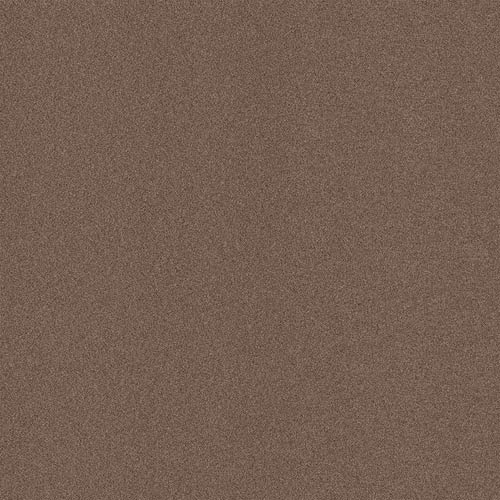 If you are in the position of selecting a flooring option and you find yourself asking if
peel and stick floor tiles
are any good, there are a number of things to consider. Where will the flooring be laid? Will it be for your home - perhaps, in your kitchen or bathroom? You are likely wondering how easy it will be to install, and on what type of subfloor should it be laid. Like any flooring option you may be considering, the most important factor is to find a reputable company with positive review statistics, warranties, and a reputation for having quality products available at affordable prices. Greatmats is a company that you can trust for offering the best in peel and stick floor tiles.
Vinyl Peel and Stick Tiles
Greatmats offers a number of vinyl peel and stick floor tiles.
Economy Options
Economy vinyl tiles are available for many applications and provide an economical option to transform any solid surface floor - such as concrete. They come in many colors and patterns, including black, white, and a number of wood grain styles, and they are available in smooth or textured surfaces. These tiles are extremely resistant to moisture and will not expand like many cheap laminate tiles do. They are easy to install with no adhesive required, and they are simple to cut with a sharp utility knife. They are essentially maintenance free and extremely easy to clean using a damp mop or basic household cleaner. Economy vinyl tiles would work well in kitchens, basements, entryways, garages, and dining room floors.
Slate & Plank Options
If you want to add the rich look and feel of a designer slate, stone, or wood plank floor without the premium price, a vinyl peel and stick floor tile in an upgraded finish is an ideal choice for you. Offering the moisture resistant, easy-to-install, and low maintenance features that the economy tiles do, these also offer a rich and stylish look and feel that would be suitable for home or business. These tiles come with a 5-year limited warranty, and are very durable providing a beautiful floor for years to come.
Carpet Peel and Stick Tiles
It's hard to beat the comfort and feel that carpet provides, and the peel and stick carpet tiles are no different. Greatmats has numerous options to choose from, with the following being among the most popular.
1x1 Foot Carpet Tiles
For an easy-to-install and durable flooring option, these carpet tiles are great. They can be used over any clean, flat surface, and they are made from recycled content that will not fray or unravel. These carpet tiles are built to last in even the toughest of conditions, making them ideal for cold basement floors. They install very easily together, and they will not fade in color or shrink in design. This low level surface design is very versatile and simple to cut, peel, and stick to a base floor. They are perfect for basements, laundry rooms, entryways, and utility rooms.
HiLine Carpet Tiles
If you like the look and feel of beautiful carpet, but are concerned about the tendency for some carpets to attract dust, mold, and mildew, these carpet tiles are the perfect choice. Perhaps the most attractive aspect of these peel and stick floor tiles is the backing, which has been treated with an antimicrobial agent which protects against mildew, fungi, and other harmful bacteria. If moisture is a problem and you thought carpet wasn't an option... it is now! Some styles have been treated with Scotchguard, making them even more resistant to stains. And with the simple peel and stick installation, these carpet tiles are the perfect option for a do-it-yourself update in your basement, office, hallway, camper, bathroom, kitchen, garage, and almost any other space with a hard floor surface. These carpet tiles are easy to clean with a vacuum and come with a 5-year limited warranty.
Smart Transformations
Smart Transformations offers numerous options for carpeted peel and stick floor tiles for indoor and outdoor use at home or office. The fibers in these tiles will not fray or unravel, and they are made with up to 100 percent recycled, purified plastic bottles. There are many color and style options, and the pressure-sensitive adhesive makes for easy installation over any dry floor. Many people love the Dura-Lock carpet backing and fiber locking system that permanently locks each fiber in place. This product is very strong and durable, and will not likely fade, wear, stain, or deteriorate from mold, mildew, or odor. These peel and stick floor tiles are easy to clean and maintain, and they come with a 5-year limited warranty.
Choose Greatmats
Regardless of the flooring you choose, you cannot go wrong if you purchase it from Greatmats. Providing top notch products and service since 1999, Greatmats has earned an A+ rating from the Better Business Bureau and is dedicated to giving back and sustainable living. When you're ready to look at peel and stick floor tiles, browse our numerous options and give us a call. One of our eager and knowledgeable customer service agents will answer any questions you have and help you determine the best flooring for your space.