Peel & Stick Floor Tiles - Are They Any good?
By Kyle Schurman Created: October, 2019 - Modified: May, 2023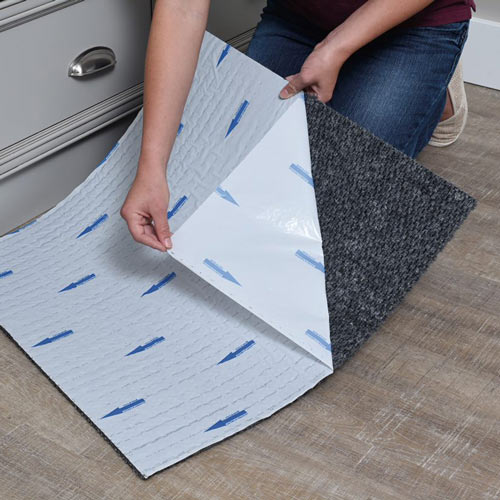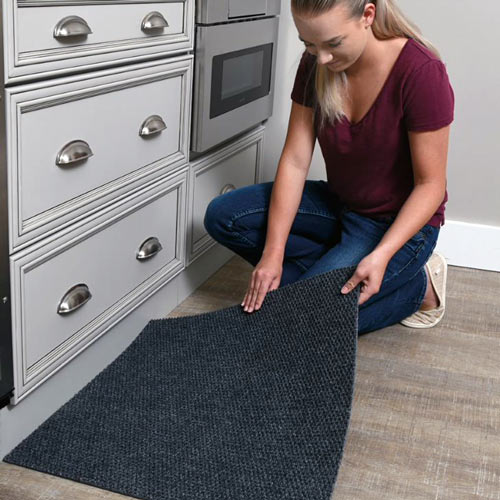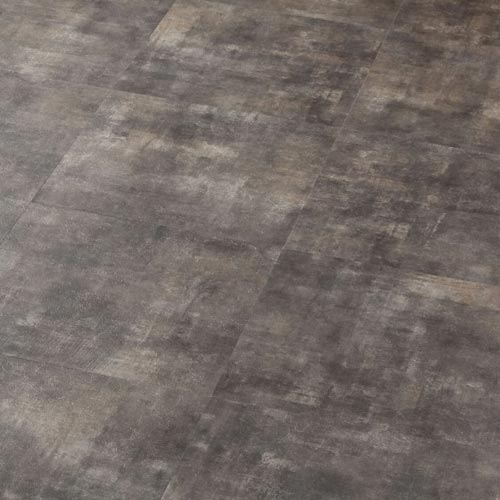 If you are looking for a new flooring material that's easy to install and that also looks great, peel and stick floor tiles are a smart choice.
Some people may try to discount peel and stick floor tiles because of the simplicity of installation. They may think high-quality flooring has to require the services of a professional installer.
However, this isn't always the case. Waterproof vinyl flooring that has a peel and stick design works nicely in a bathroom, kitchen, utility room, or a similar space where moisture may appear. Peel and stick carpet tiles are available, too, for bedrooms, playrooms, or media rooms.
Vinyl Peel and Stick Floor Tile Options
Self-stick vinyl tiles are a great choice where you need firm flooring. The
advantages of vinyl flooring
are plentiful.
Ease of Cleaning and Maintenance
Vinyl is easy to clean, especially for those who have pets. Rather than trying to vacuum dog hair and clean staining from carpeting, you can sweep dry debris or mop to remove stubborn stains from vinyl.
Because vinyl tiles are water resistant, you do not have to worry about spills ruining the floor. Vinyl resists damage from everyday use, meaning you can live your life normally without worrying about how it might affect the flooring.
High Quality Look
One of the biggest benefits of vinyl peel and stick floor tiles is that they can look like almost anything. The printed layer on the top of the vinyl often provides a realistic resemblance to stone or wood.
Some people prefer the look of stone in a bathroom or kitchen. Vinyl self-stick tiles can make that look happen for a much lower price than actual stone.
Vinyl self-stick tiles also can resemble hardwood planks, delivering a rich look to a dining room or family room.
Ease of Installation
Of course, one of the most popular reasons to select peel and stick vinyl tiles is because installation is a snap. Just remove the backing layer and press the tile in place.
Should you need to
remove the self-stick tiles
later, you can use a flat bar or a floor scraper to pull them loose.
Carpet Peel and Stick Flooring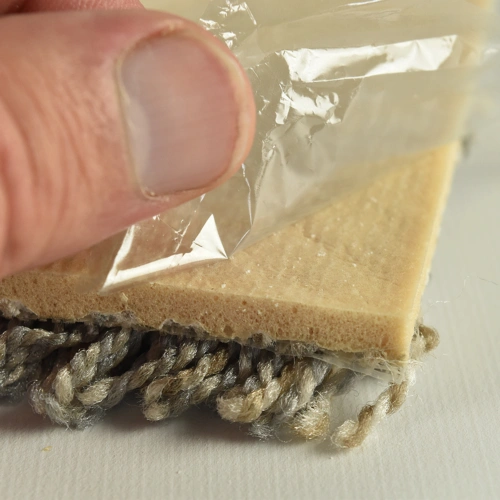 Self-stick carpet tiles can create a final layout that resembles a full roll of carpet without the hassle of installing a roll.
Excellent Durability
Even though self-adhesive carpet tiles are easy to install and handle, they don't sacrifice longevity or durability.
They behave similarly to a roll of carpet, not pulling loose easily after installation. Many of our carpet tiles carry a warranty of at least 5 years, so you can trust them to give you
long-lasting performance for several years
.
Variety of Usage Options
With self-stick carpet tiles, you have the option of selecting products made for indoor or outdoor use.
Outdoor carpet tiles can handle rain, UV rays from sunlight, and other types of weather without allowing mold or mildew to form. Indoor carpet tiles focus on standing up to regular foot traffic over time.
Design Options
With peel and stick carpet tiles, you can select from dozens of color options and pile heights.
By installing carpet squares, you have the ability to mix and match different colors, creating a checkerboard pattern or another type of pattern. Making unique patterns is one of the biggest advantages of carpet tiles versus rolled carpet.
Ease of Installation
As a homeowner, you may be leery of installing a roll of carpet yourself. You'd then have extra cost to hire a pro.
A significant
advantage of peel and stick carpet tiles
, though, is that installation is a breeze. Just remove the protective backing layer and stick the carpet tile in place.
Best Peel and Stick Floor Tiles
At Greatmats, we offer many different types of flooring with the adhesive pre-applied. Some of our best options include:
Find the Perfect High Quality Peel and Stick Floor Tile
When you are wondering whether peel and stick floor tiles are a good choice, it helps to understand your options.
Whether you want 12x12 inch vinyl tiles, 24x24 inch carpet tiles, or something in between, reach out to the Greatmats customer service team. We can walk you through the process of finding the best option for your particular needs.