What Are The Pros And Cons Of Vinyl Floor Tiles?
By Lisa Hobbie Created: August, 2021 - Modified: June, 2022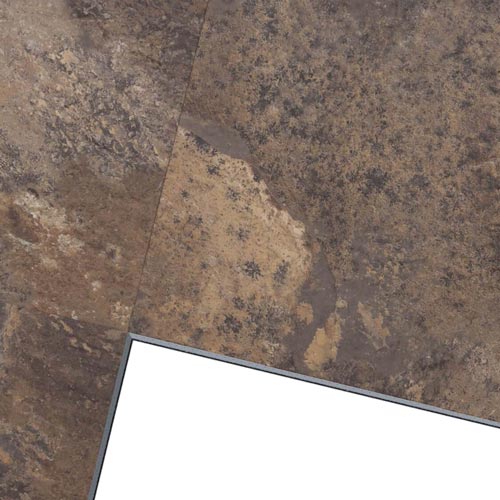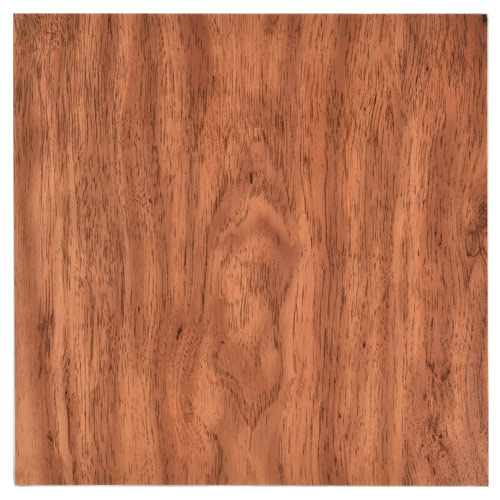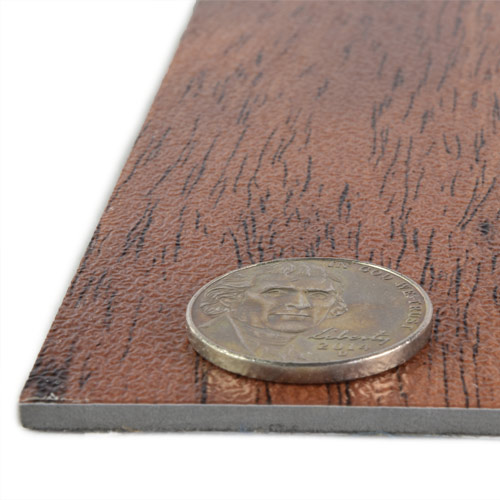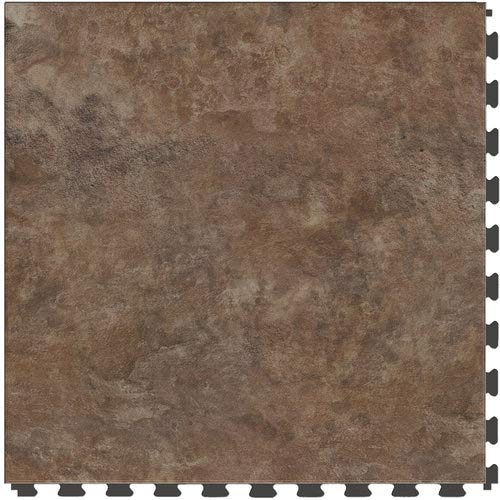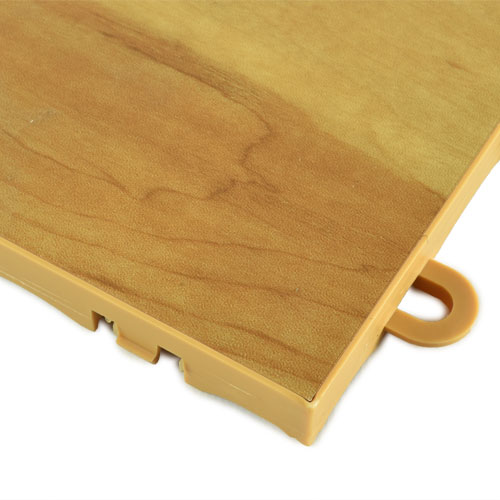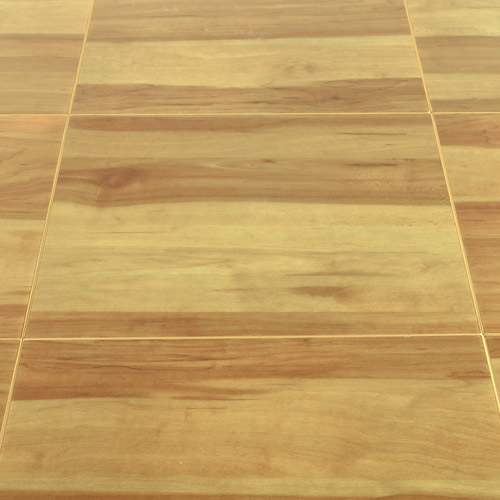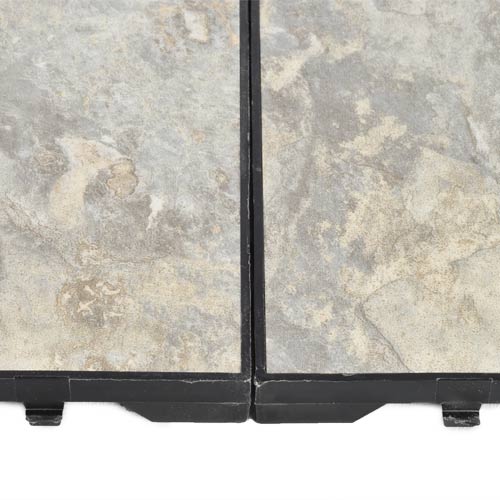 There are many pros and a few cons to having vinyl flooring. Vinyl floor tiles are known to be durable, reliable, and made to last.
Vinyl Floor Tiles - The Pros
Water resistance. Vinyl, unlike many of its competitors, is great for damp environments and spaces prone to moisture.
Durability. It will not become damaged easily.
Versatility. It can be used in so many different ways because of its water resistant qualities and durability - from gyms to kitchens and bathrooms to office buildings.
Maintenance. Cleaning vinyl flooring is typically an easy and affordable process.
Comfort. Many types of luxury vinyl tile and other vinyl floor products are designed to offer comfort - especially for those standing for extended periods of time. It's also easy to maintain a consistent, comfortable temperature.
Aesthetic Appeal. Today's advanced imaging technology allows vinyl flooring options to adopt virtually any color or design - from checkers to a wood-look, through a reliable design layer.
Affordability. Vinyl often has a lower lifetime cost than many of its competitors.
Vinyl Floor Tiles - The Cons
Not impossible to damage. Although durable, it could become gouged or scratched. Some vinyl can also fade if over exposed to constant sunlight.
Some vinyl products may not be biodegradable/eco-friendly.
The Best Vinyl Floor Tiles at Greatmats
Greatmats specializes in the best commercial and home improvement flooring products, with vinyl options being no exception. Among the many different vinyl floor tiles and luxury vinyl plank available, the following are some of the most popular options:
Tile Flex Floor Tile
Pro Gym Basketball Court Tile
HomeStyle Stone Series Floor Tile
Rosco Tile TV Studio Flooring
Envee Tacky Back LVT Tiles
Envee Tacky Back LVP Planks
These 6 products represent a versatile selection of diy-friendly, cost-effective vinyl plank flooring and sheet vinyl flooring - each of which deliver some amazing benefits!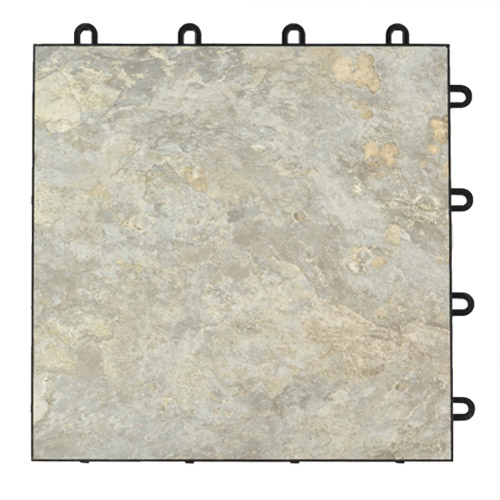 Tile Flex Floor Tile is a superior modular click-lock tile product that is super low maintenance and easy to clean. It is available in different colors and designs, with an option to suit just about any design preference.
This luxury vinyl tile flooring is economical and affordable per sq. ft., waterproof, and raised to allow air and water flow beneath it. Its modular design allows for a grout and adhesive-free, diy installation process, and it is suitable for permanent or temporary setting.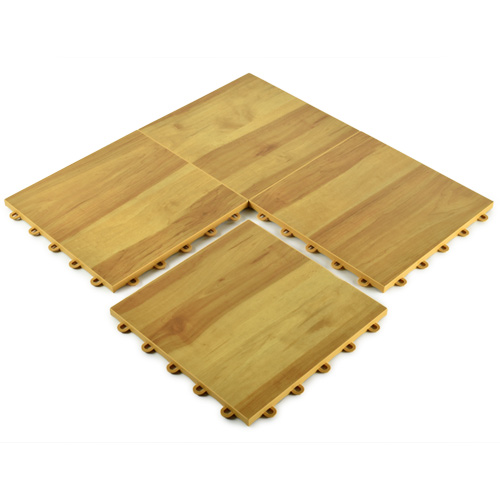 Pro Gym Basketball Court Tile is a professional-quality product that delivers a super easy installation process with its snap together design, and it offers an attractive wooden look and commercial quality vinyl laminate surface that is scuff and stain resistant.
This robust flooring solution has a 20 mil, 0.5mm thick scratch resistant wear layer and is made to be line paintable for identifiable markers and boundaries. If extra cushioning and noise buffering are needed, a rubber underlayment can first be installed.
This option is flexible and versatile, and it will deliver years of footing for many different sports and athletic games.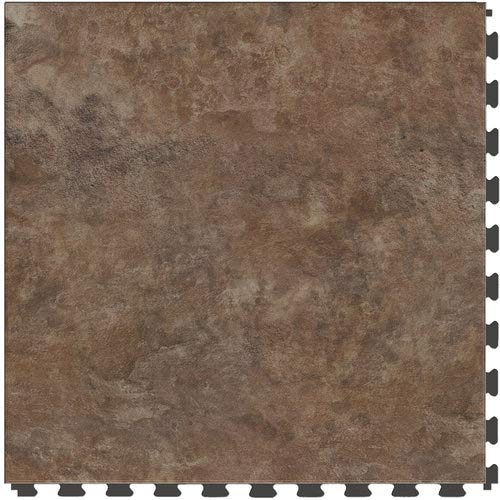 HomeStyle Stone Series Floor Tile has a hidden interlocking design, attractive color options, and a vinyl top surface texture with warmth and comfort underfoot.
This cushioned product can be installed over an old or uneven subfloor, and it is easy to remove and reinstall - making it an excellent temporary solution. It is suitable for home or commercial settings as it is durable and provides attractive natural stone look anywher from a laundry room to an office or mudrooms.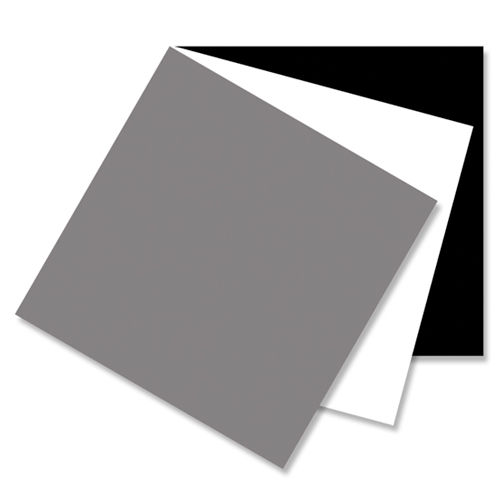 Rosco Tile TV Studio Flooring works well in TV studio settings areas used to make online videos, and more.
Suitable for temporary or permanent installations, It is made from very durable vinyl. It can be installed using a glue down or tape down method, and once installed, offers a strong floor made to endure heavy rolling equipment, furniture, and foot traffic. It features commercial quality and professional design.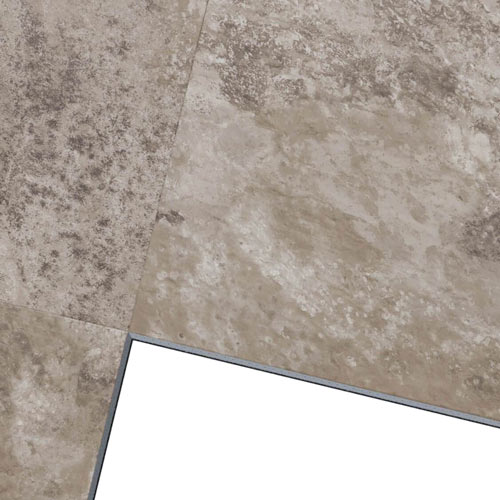 Envee Tacky Back LVT Tiles are commercial grade with a clean, classic look that resembles real wood. This LVT flooring delivers properties that real wood cannot, like slip resistance, a patented grip layer backing, and a dirt tight surface.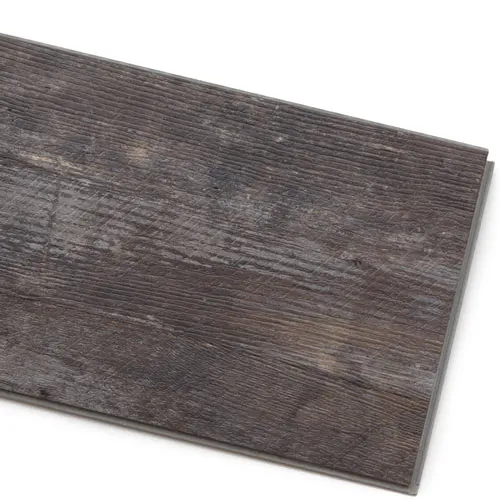 The Envee LVT Plank holds up really well in high traffic areas, and it resists the growth of mildew and mold. This product is a breeze to install without special tools or glue, as it has a convenient peel and stick, self-adhesive backing.
This vinyl floor plank is waterproof and will not absorb moisture. It can easily be installed on any flat, hard surface. This LVP product is available in a variety of wood grain colors.
Greatmats - For The Best Vinyl Flooring!
For the very best vinyl flooring available through an online retailer, choose one of these or the many other products available at Greatmats. Just reach out to the friendly and knowledgeable Greatmats' staff who can help answer questions about products, assist with ordering, warranty information and more. Greatmats also has more buying guide article like this to help you with your research and buying process.
Regardless of the product you choose, when it comes from Greatmats, you will not be disappointed.