What's The Best Flooring For A Canopy Tent?
By Lisa Hobbie Created: May, 2021 - Modified: December, 2022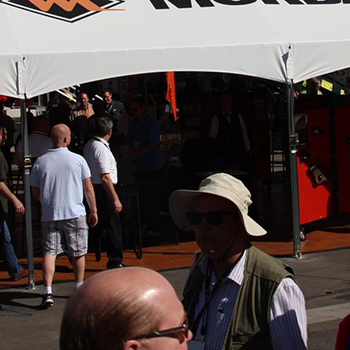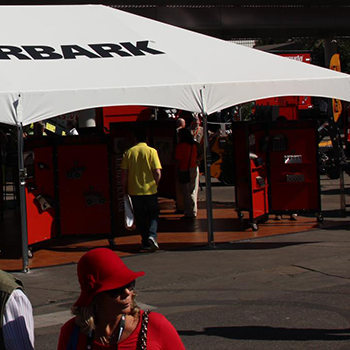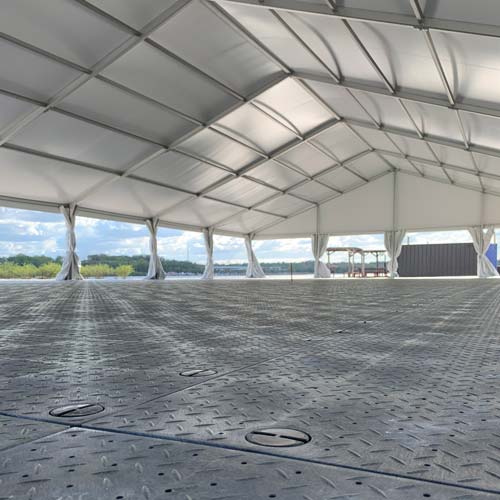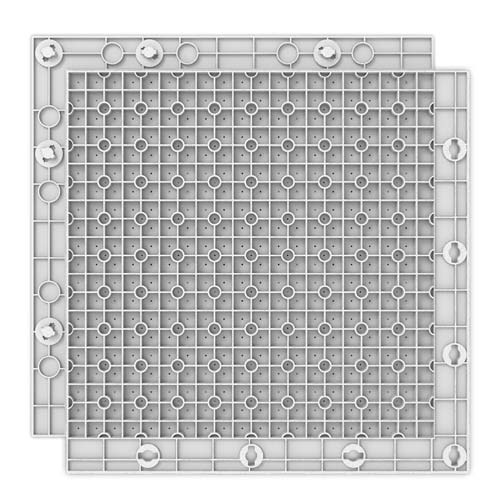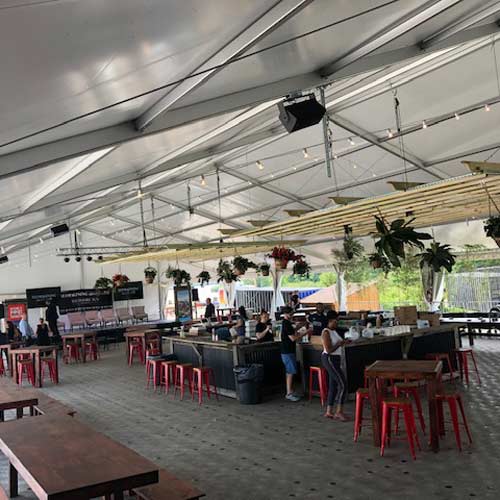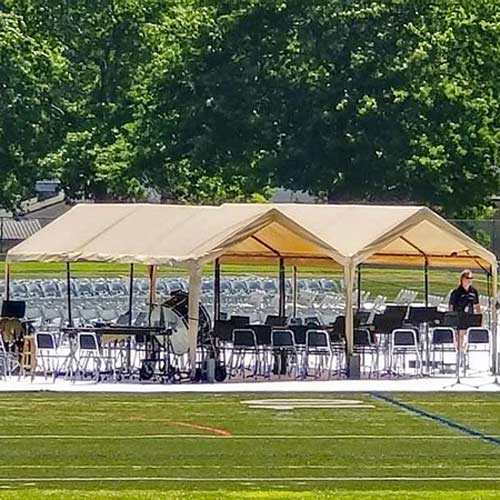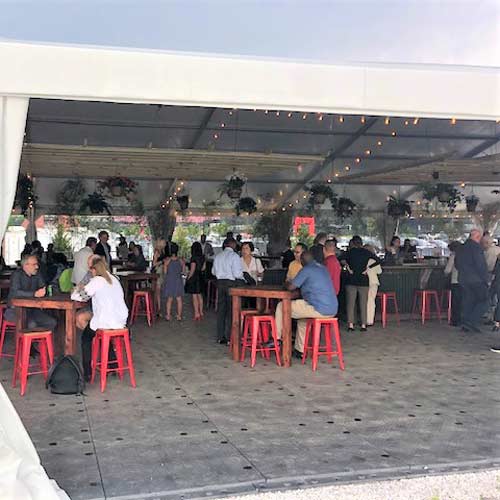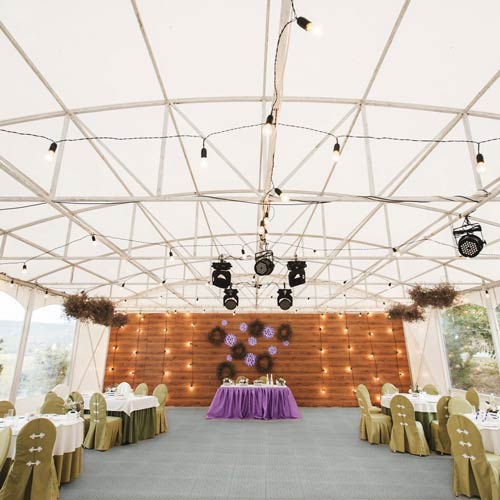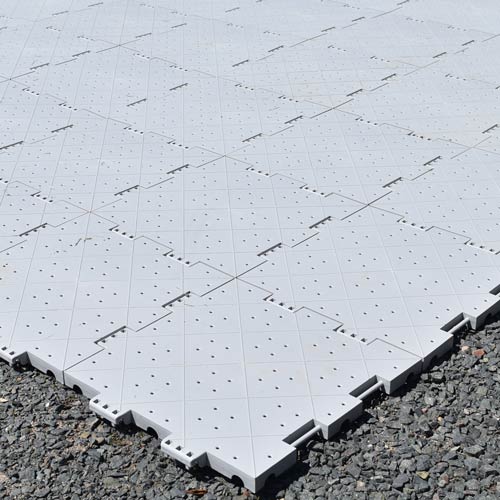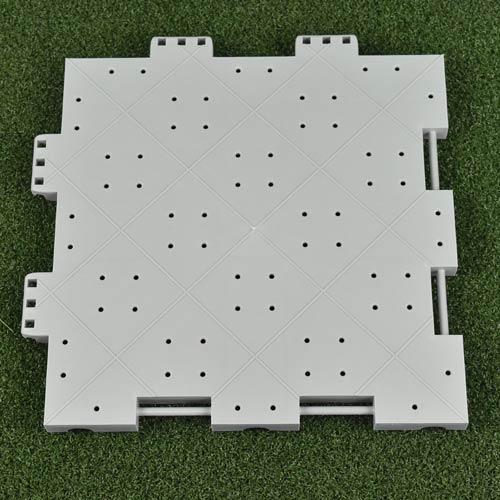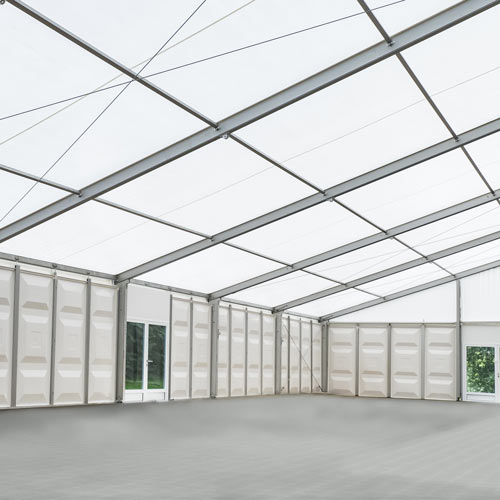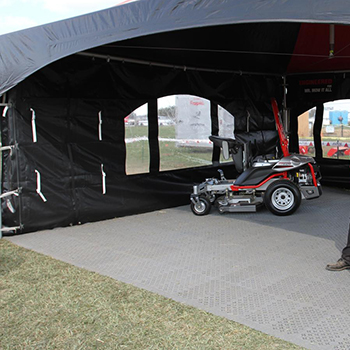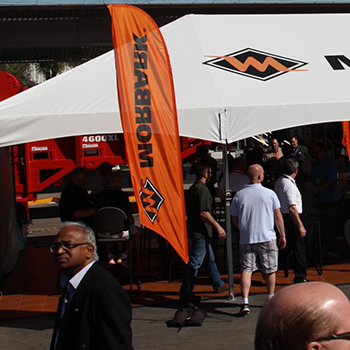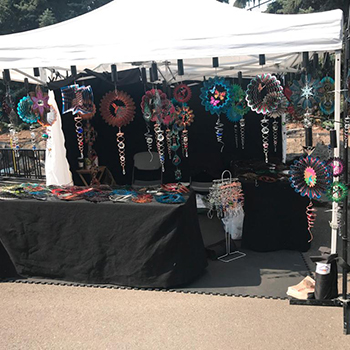 A canopy tent is a great addition to an outdoor party, garage sale, beach day, sporting event, or tradeshow. Whether a 10x10, 10x20, and a rental or an item you purchase, having a pop up
canopy tent
at your disposal is one of the best assets you can have in your event arsenal. With screened in options with sides and
gazebo
type designs, a canopy tent can serve so many purposes and meet so many needs.
Aside from the actual canopy tent, you will want to select a flooring solution that will be suitable for the setting in which it will be installed and for the type of event or purpose the tent will serve. Greatmats offers a variety of suitable flooring solutions, with options for virtually any type of application. Of the many products available, the following 6 are the most popular:
Each of these superior products offers a number of excellent features and benefits, and you really can't go wrong with any of them. They are all waterproof, durable, and versatile, easy to install, and easy to clean and maintain.
Max Tile Raised Modular Flooring would be a good option for a canopy tent floor if you're hosting a
party
, yard sale, trade show, or social event. With a commercial grade vinyl finish that is resistant to scratches and scuffs, it is suitable for any type of shoes, heavy foot traffic, furniture, and more. It boasts a unique raised design that allows the floor to float over a subsurface. This leaves space for airflow and waterflow. It also delivers amazing support and comfort, and it is resistant to mold, mildew, and bacteria.
The 12x12 inch tiles are high quality, yet extremely light and portable. Customers love how easy this product is to install, how great it looks, and how durable it is.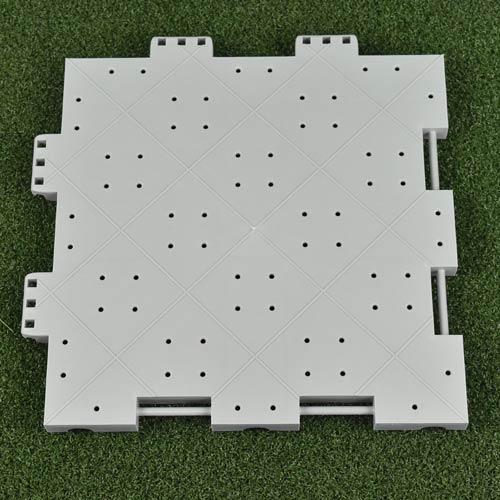 Portable Outdoor Tile would be a great solution for virtually any type of application or event - even on a beach. A high quality and effective outdoor option with an innovative, flow-through design that allows for superior drainage, this is another product that is mold and mildew resistant, versatile, and comfortable underfoot.
Made from a high-impact polypropylene copolymer material that has special stabilizers that ensure the tile will last under any weather condition, it's a product that can be used in all seasons. It's easy to install, lightweight, and portable.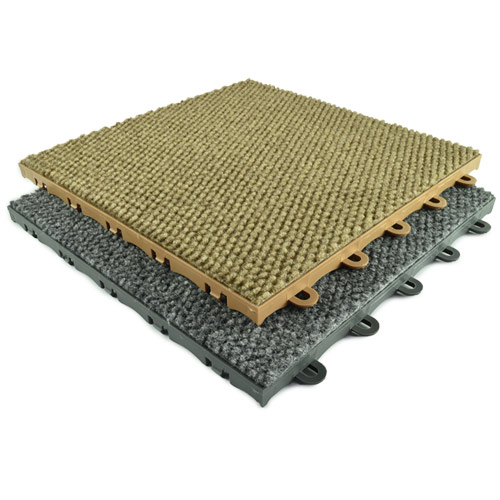 Modular Square Carpet Tiles are super robust carpet tiles made of recycled materials. Designed to handle high roll loads and easy to snap together for fast installation, this floor would work for multiple uses and applications. This is another modular option that allows for airflow beneath, preventing mold, mildew, and odor.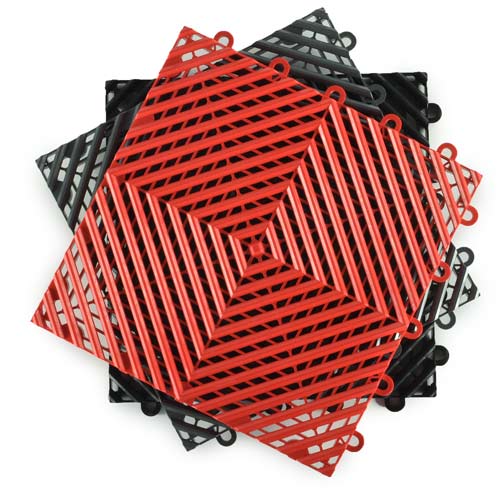 Perforated Garage Tile is a polypropylene flooring solution that would work great under a canopy tent placed on paved or concrete surfaces. It has a durable, snap together design and can be installed repeatedly without compromising the quality of the interlocking tabs on the tiles. This is a great solution if you plan to assemble and disassemble it often. The tiles are rated for 10,000 pounds per square foot, so you can load them up with people, furniture, or whatever else you want or need under your tent. The tiles offer superior grip and allow for water to drain quickly.
A Matrax Light Duty Pedestrian Composite Mat is an excellent outdoor tent flooring solution that is made in the USA of polyethylene plastic. With a diamond top texture and engineered with aeration holes for use over natural grass, this product will allow for water, light, and air through the mat. This floor works well for temporary walkways, event flooring, flooring under a temporary stage or platform, and more. They feature a cam lock system that delivers a solid, sturdy floor that is very easy to install.
Greatmats - For the Best Flooring for a Canopy Tent
When it comes to finding the best flooring, for under a tent of any space, the options at Greatmats are plentiful! The products highlighted are among the most popular, but there are many others, as well. From various types of mats and coverings to products designed to protect turf and subfloors, Greatmats offers it all.
Just reach out to the friendly and knowledgeable staff who can help you decide which flooring option will best suit your needs and preferences. And with the best pricing and guarantees available, you can be confident in the purchase of whichever product or products you choose when it comes from Greatmats.