What Thickness Do I Want For An Exercise Mat?
By Lisa Hobbie Created: September, 2021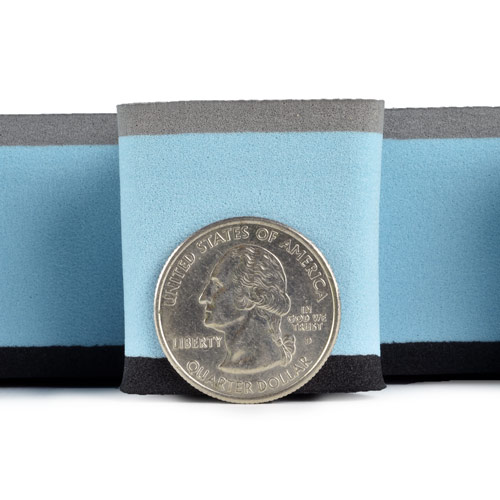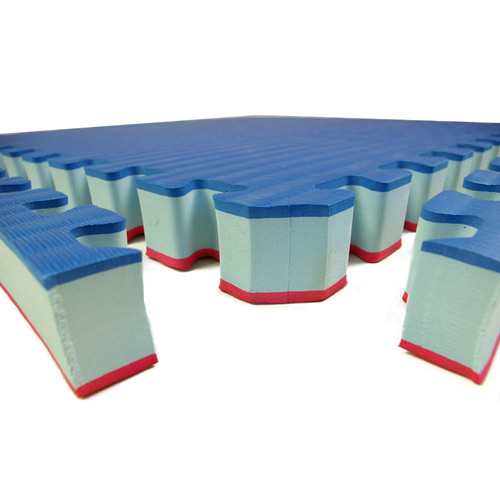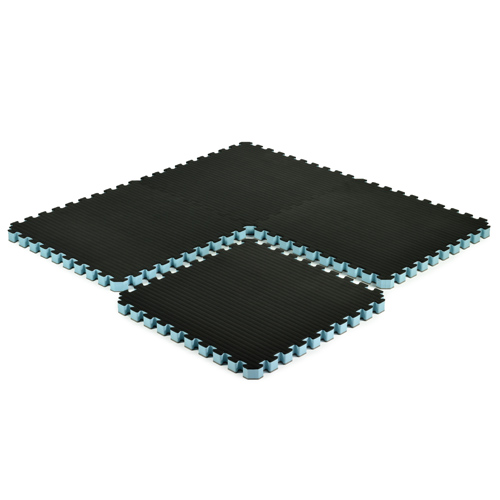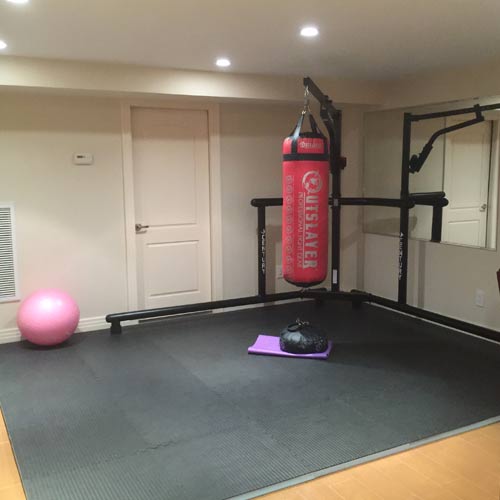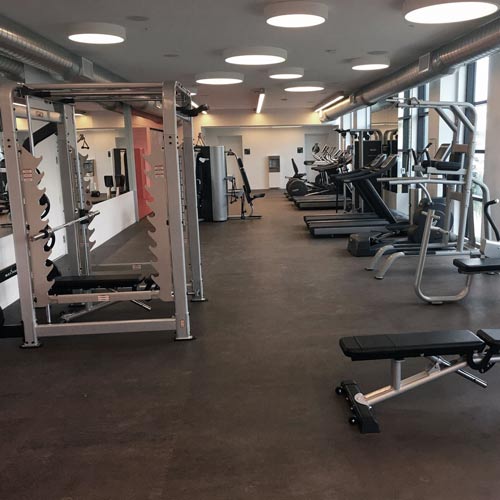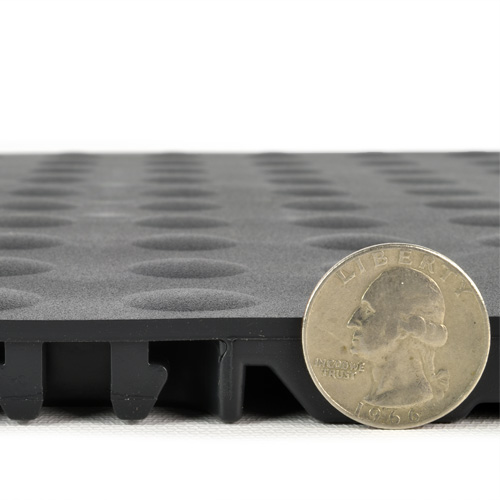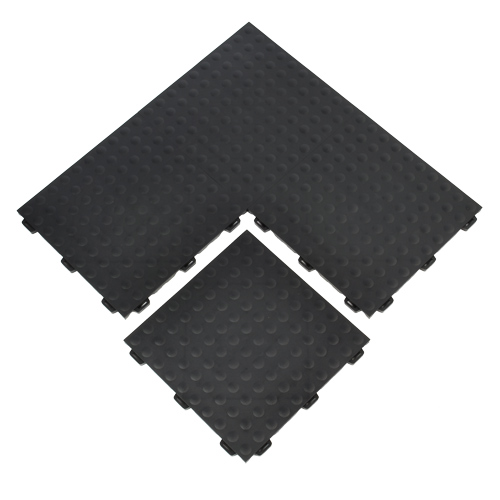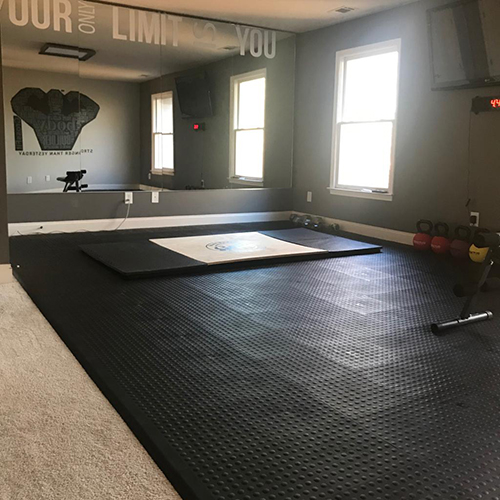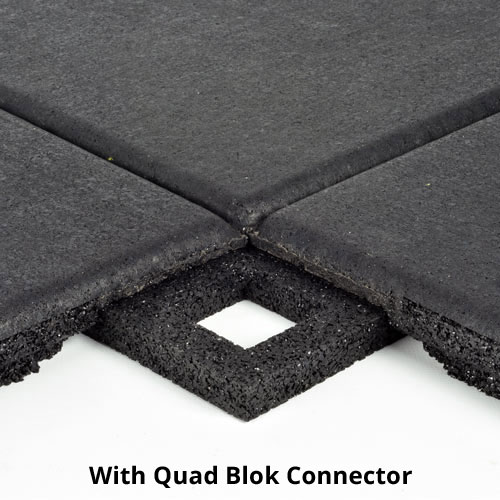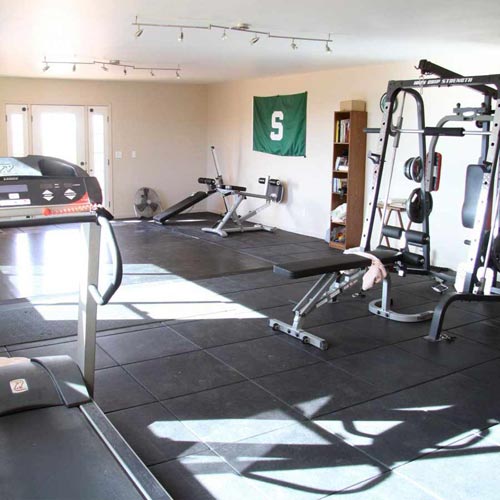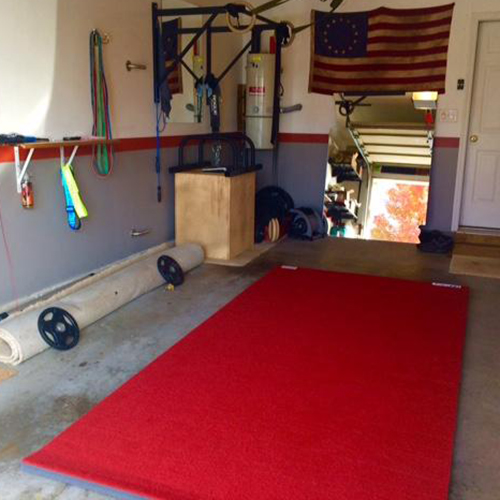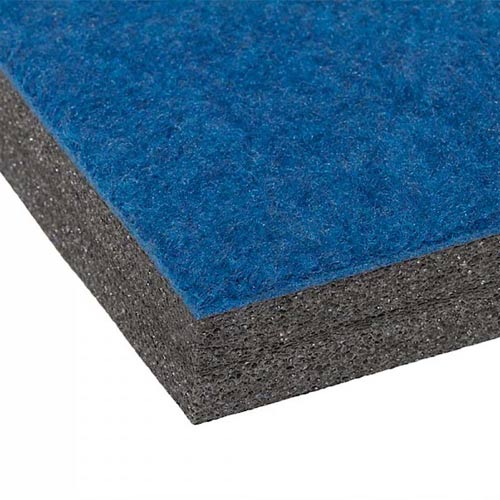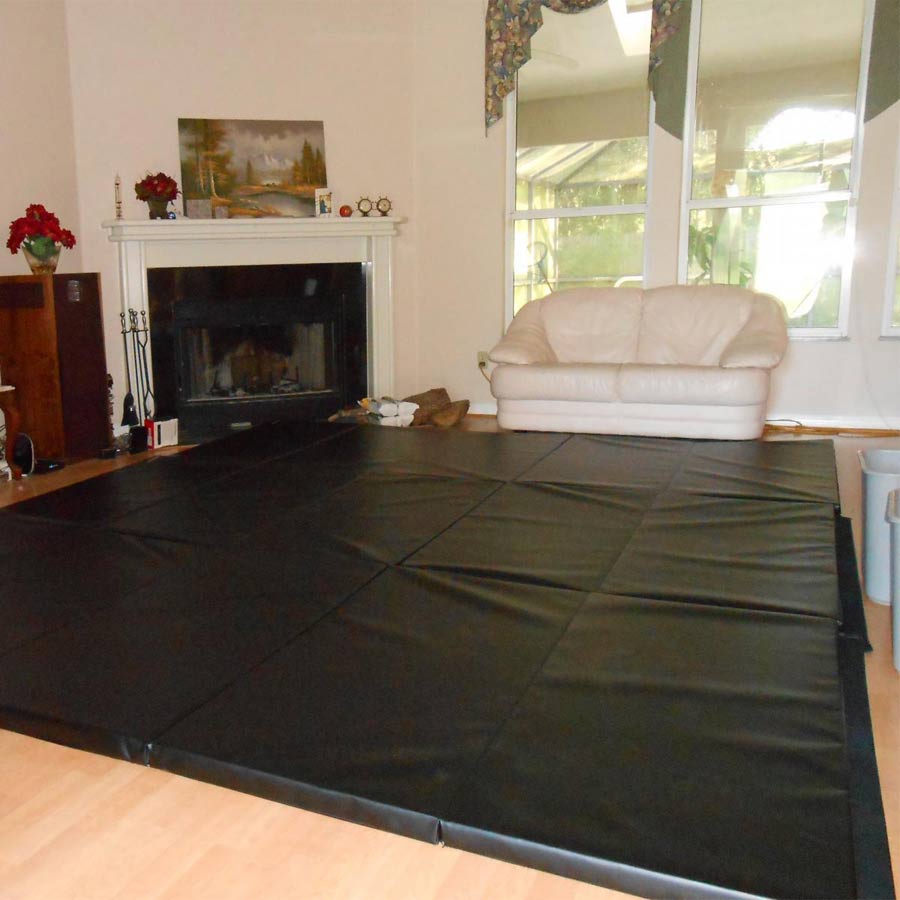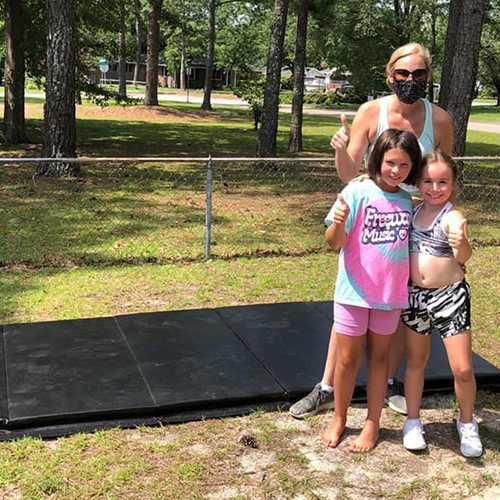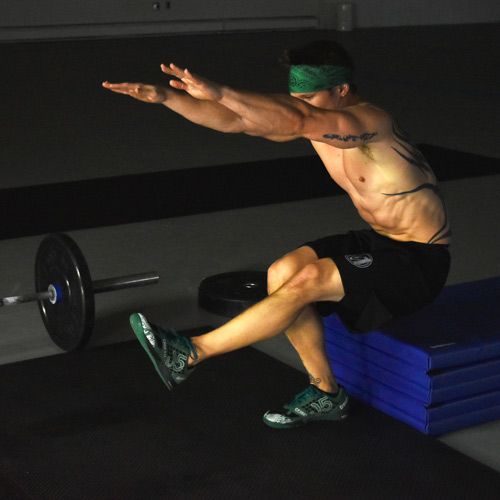 There are different thicknesses of exercise mats available, and knowing which thickness is right for you depends on the types of exercises you'll be doing.
Of the many different thicknesses of exercise mats, some of the most popular options vary in thickness from 5.5mm to 2 ½ inches. That's not inclusive, however, and even if you want a 4 inch mat, you could find one of those, too.
Thinner mats are typically used under fitness equipment or for activities like yoga and some cardio routines, whereas thick exercise mats are often used for martial arts, gymnastics, wrestling, and workouts where extra shock absorption is needed.
Of the numerous thick exercise mats offered at Greatmats, the following 8 represent some of the most popular products of varying thicknesses:
These top notch mats are made using the best materials and are available at affordable prices. Among these are options for virtually any use, with some of them versatile enough to be used for multiple purposes.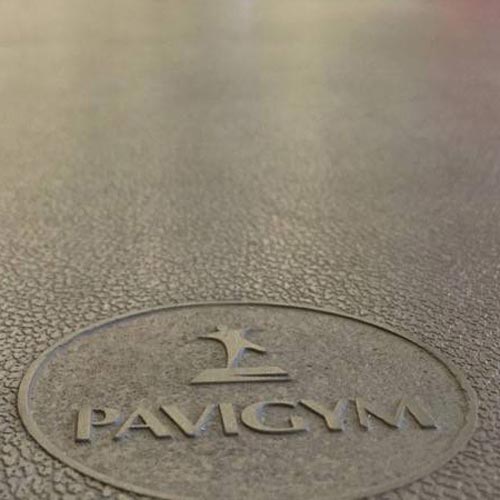 PaviGym Performance Fitness Gym Floor Tile is a product that is 5.5 mm thick and a perfect solution if you're shopping for flooring to go under weights and fitness equipment.
These 5.5mm thick exercise mats are wear resistant and designed to prevent slipping. They are super resistant, sound and vibration absorbent, clean, hygienic, and waterproof. It has a loose lay installation with ultra-tight interlocks and commercial grade durability. Although made from virgin rubber, this product has no rubber odor.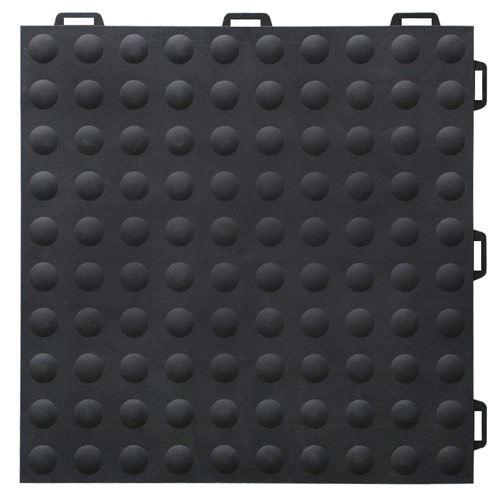 StayLock Bump Top Black PVC tiles are frequently used for aerobic exercises and weight lifting, and at 9/16 inch thick, they offer a soft cushioned feel like foam with the durability of rubber.
These waterproof flooring tiles interlock together tightly without separating over time, and they provide outstanding support. The bump top surface texture provides ergonomic benefits and anti-fatigue properties.
UltraTile Rubber Weight Floor Black is 1 inch thick. It is specifically designed for weight rooms, sport facilities, and home gyms, and it is also sometimes used in professional and college weight rooms.
These 2x2 recycled rubber floor tiles are available in many different colors, and they deliver a tough, shock-absorbing surface that is perfect to workout and train on. They feature a patented 1 inch thick top layer and a pedestal underside that offers a raised design under which cables and wiring can be kept out of sight.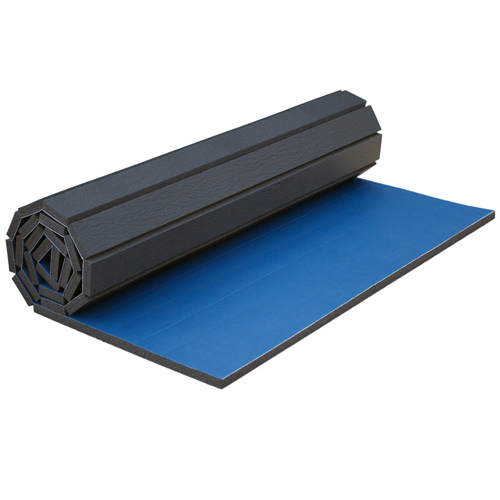 Roll Out Wrestling MMA Mats 5x10 Ft are 1.25 inches thick. They are versatile mats that can be used for wrestling practice or many workouts. So, if you desire a versatile mat for your home, this is a great option.
Made of PE foam core material and covered by a durable vinyl top, this 5x10 feet mat is long lasting and durable. It can easily and quickly be rolled out when needed and simply rolled back up for storage. It resists curling or rolling back once it is rolled out flat, so it provides a footing you can count on.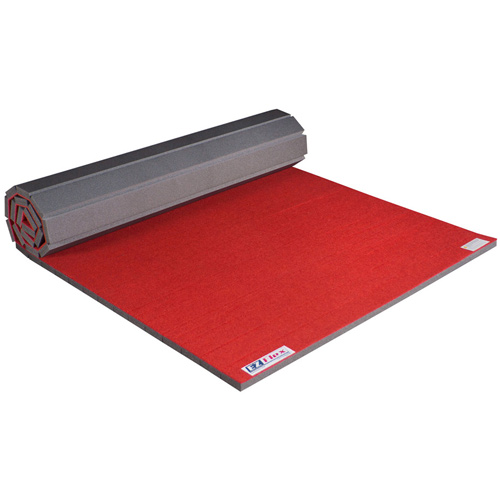 Home Cheer Mat 5x10 Ft is another roll out workout mat, and this one is 1 ⅜ inch thick.
This is one of the thick exercise mats out there that you can tumble or do virtually any type of exercise on. They offer plenty of padding and have needle punch carpeting on top of them. They are lightweight, portable, made in the USA, and a breeze to roll up and store.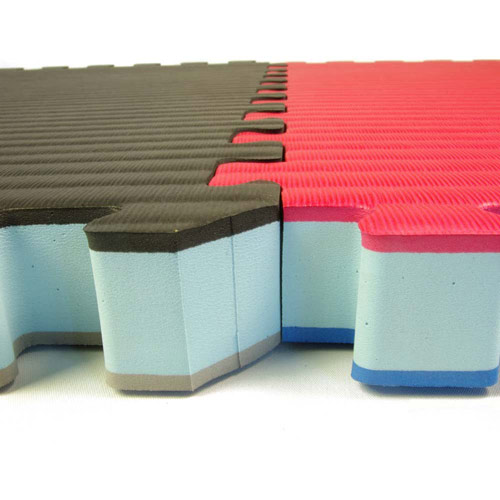 Home BJJ Mats 2x2 Ft. are 1 ½ inch thick. These mats are the thickest interlocking foam mats at Greatmats, and they are most suitable for workouts with bare feet, such as martial arts or yoga. They also feature a surface texture that is designed to prevent skin burns.
The mats are waterproof, reversible, and can simply be laid over a flat surface without additional padding or adhesive. They offer superior protection from injury, and they are durable, versatile, and long lasting.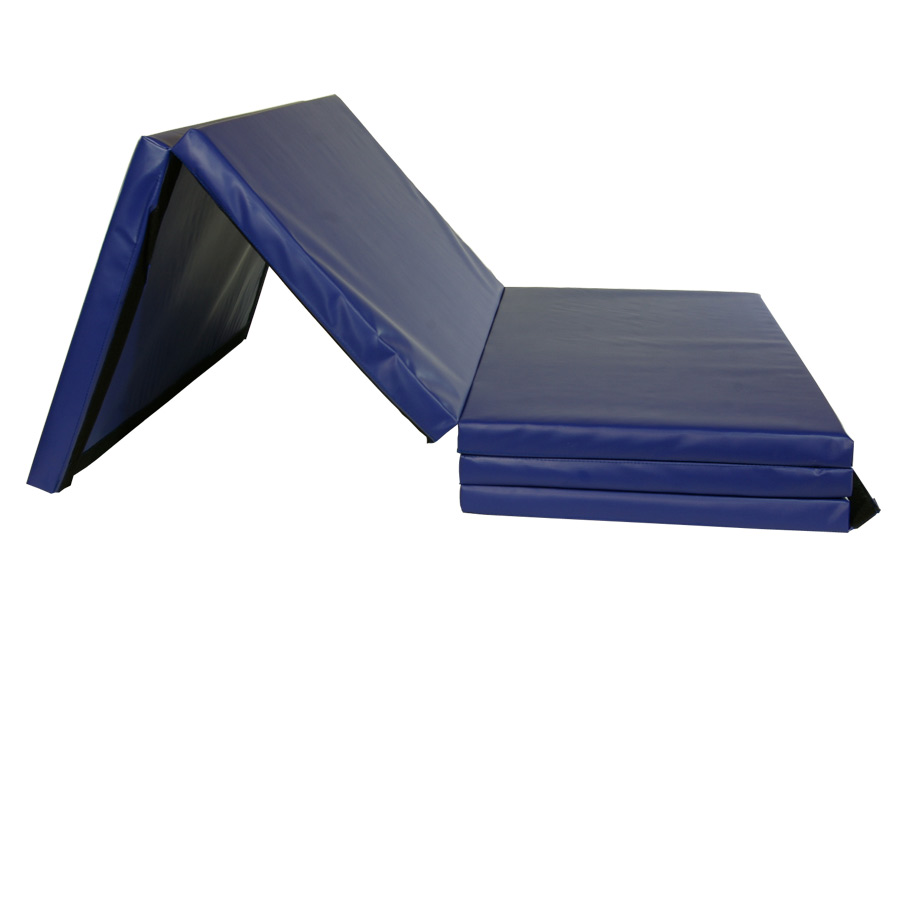 Gym Mats 4x10 Ft are 2 inch thick tri-fold folding floor mats. They offer a soft, shock absorbing surface on which to tumble, flip, and workout.
These mats are made of the best materials on the market, such as EPE foam, vinyl, and double stitched seaming with rugged 18-ounce vinyl covers. They will endure a lot of heavy use and rigorous workouts.
Finally,
Folding Gymnastics Mats 4x8 ft are 2 ½ inch thick exercise mats. They are used for working out, martial arts, cheerleading, gymnastics, and more.
These durable mats are made in the USA with the best materials. They have a polyethylene foam filler for high quality protection, and you can custom order them in many different colors. If you want a folding mat, this is among the best available.
Greatmats - For The Best Thick Exercise Mats
The products featured represent some of the best mats on the market, with options to suit just about any preference or need. When you're ready to order, just reach out to the friendly Greatmats' team who will help you decide which product or products are perfect for you.
For more on this topic please review our
Exercise Mats
product page.