What Matting System Is Best For A Circuit Workout?
By Lisa Hobbie Created: June, 2021 - Modified: June, 2021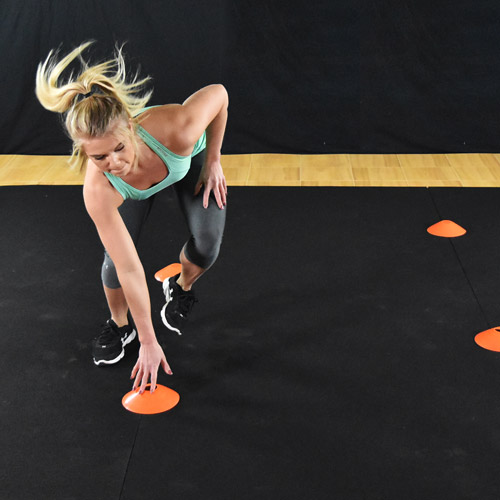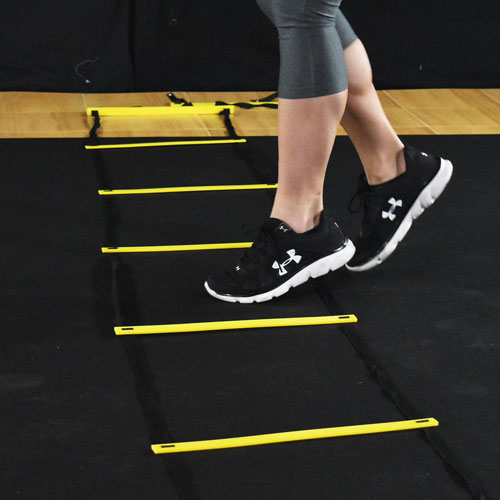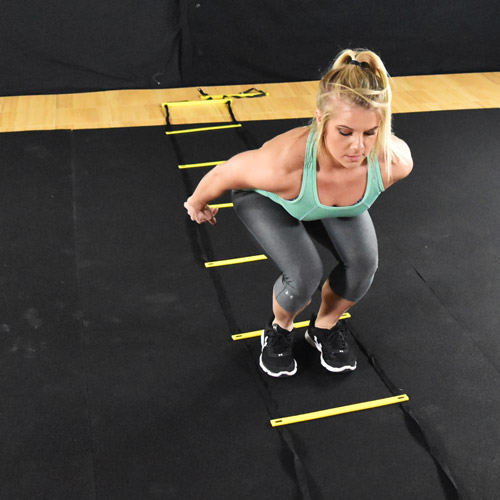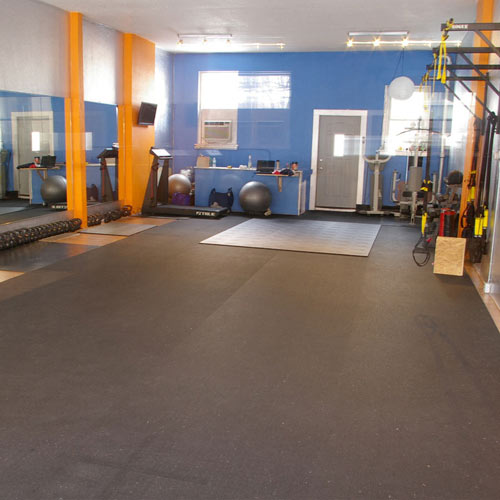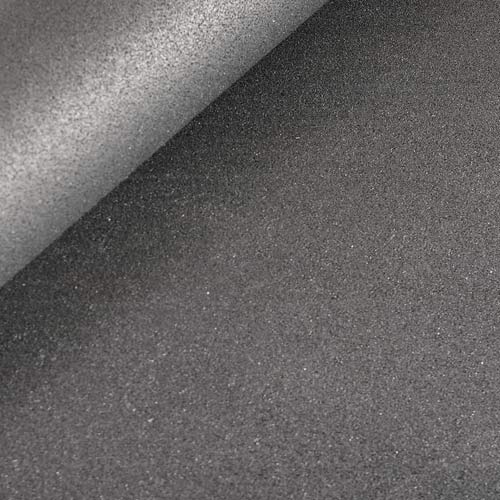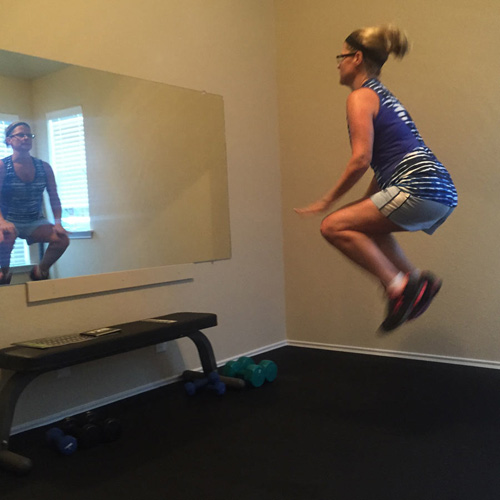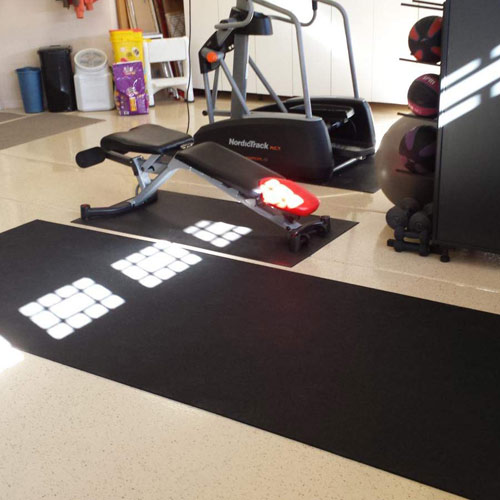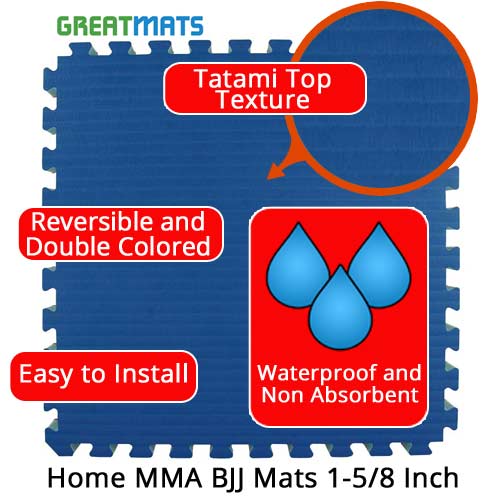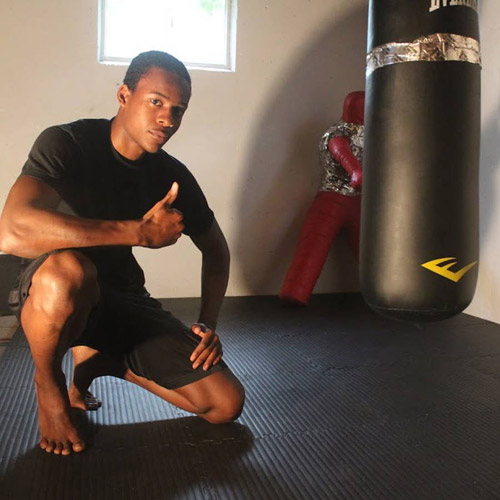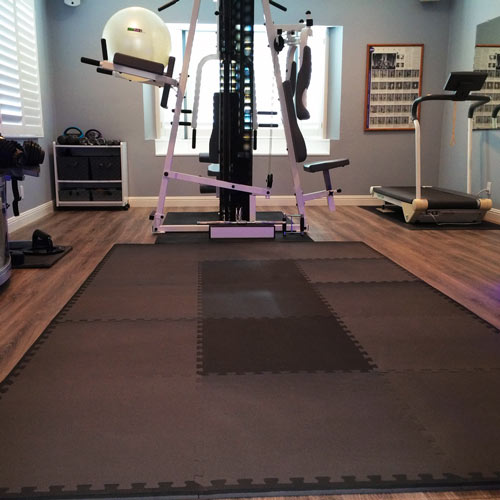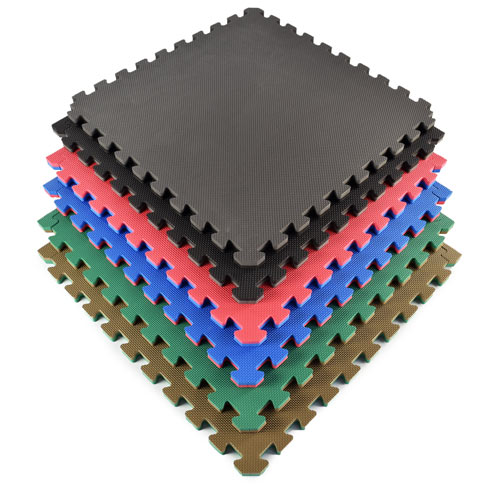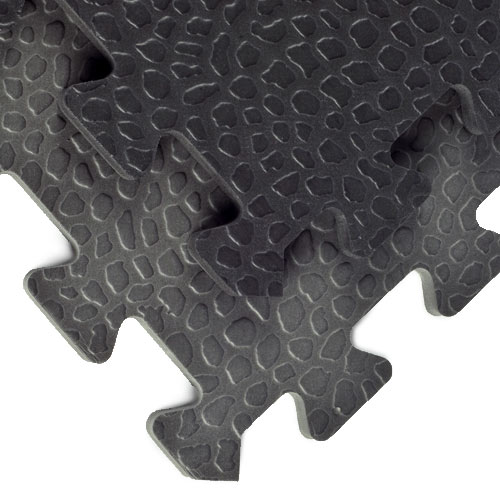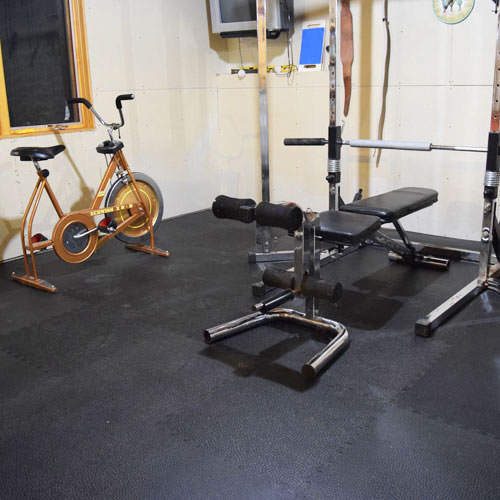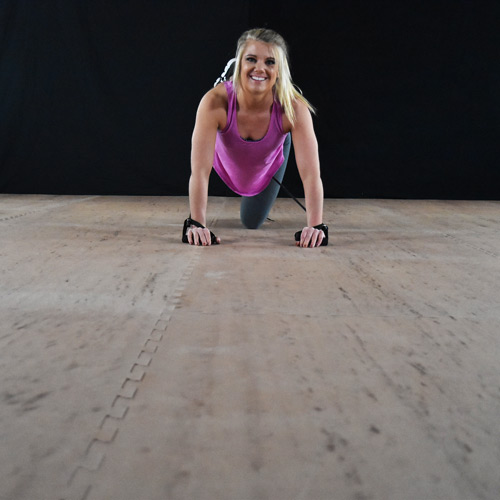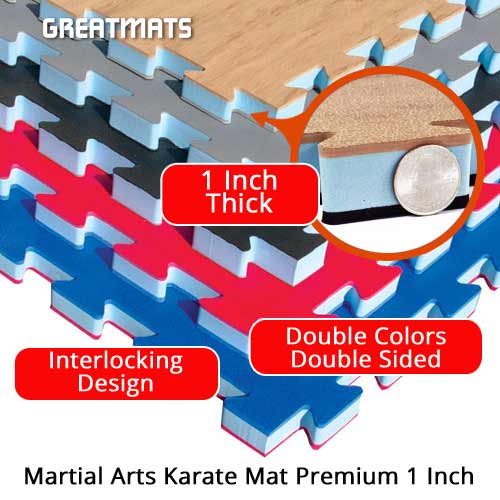 One thing that makes a circuit workout super effective is having an adequate matting system in place. A surface that provides shock absorption makes a huge difference.
Because a circuit workout combines aerobic and anaerobic exercises similar to
HIIT
, an effective matting system will be firm enough to allow for freedom of quick movements, but also enough cushioning to offer protection and support.
As athletes perform full body cardio and weight exercise moves for a minute or two and rotate stations, the mats should not slow them down. Greatmats offers the perfect circuit matting systems, which include:
Each of these 5 products are among the best available anywhere. Suitable for virtually any type of training or exercise program, any of them would be an excellent fit for a circuit workout. Offering cushioning, shock absorption, and easy installation, as well as many other features and benefits, you simply can't go wrong with any of these solutions.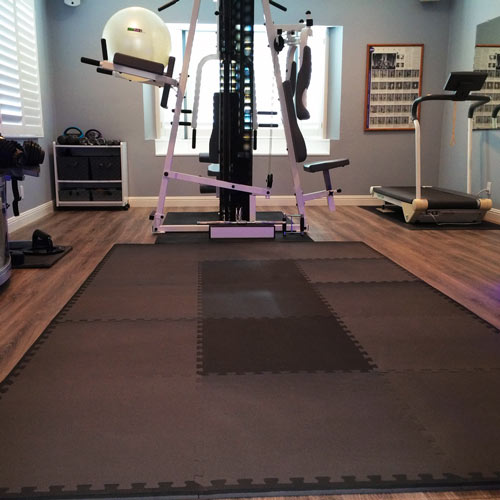 The Home Sport & Play Mat is a fabulous product. It is designed to accommodate quick movements with athletic shoes, like those performed during circuit, cross training, and other intense fitness programs such as
kickboxing
.
The mat's ¾ inch thick EVA foam offers a flexible consistency that resembles a soft rubber while providing more cushion than rubber does. The mats perform well in virtually any home gym setting or environment, as they are waterproof, stain resistant and scuff resistant.
Once installed, this matting system reduces fatigue and absorbs shock extremely well. Assembling the interlocking puzzle mat system is a breeze, and to clean it, it can be vacuumed or damp mopped with common household floor cleaners.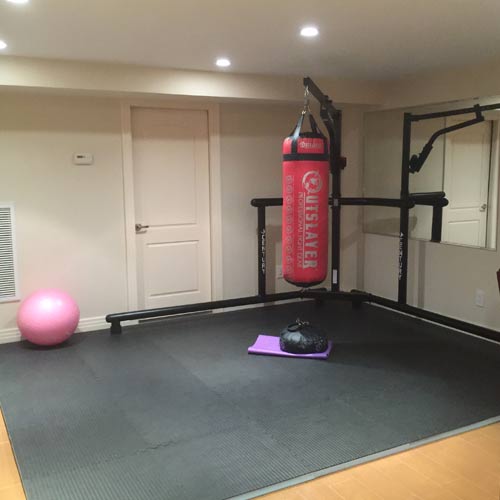 Home BJJ Mats are designed to provide the perfect footing for Judo, Jiu Jitsu, and MMA, but they also work great for circuit training - especially when a lot of floor based exercises will take place.
The mats are 1.5 inch thick and provide cushioning, yet, they are firm enough to prevent sinking into them. They deliver protection from scrapes and floor burns, and they are reversible and waterproof.
Like the Home Sport & Play Mats, these interlock like pieces of a puzzle, so they are quick and easy to install. Once in place, they look clean and professional and perform well for years.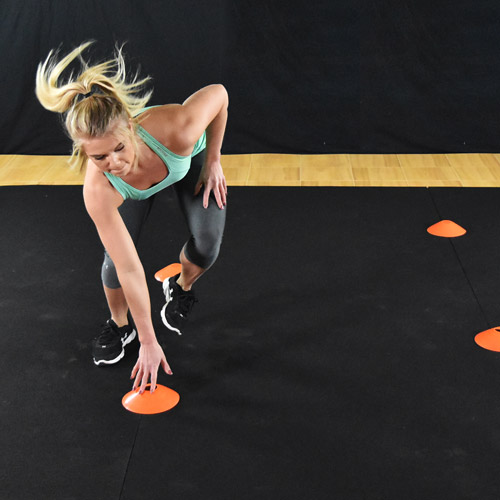 A Plyometric Rubber Roll is a product that offers a superior level of traction and shock absorption. When using this type of rubber roll for a circuit workout, participants have a sure surface to work out on while keeping joints safe.
The rolled material offers an easy, glue-free installation, and the product is made in the USA of the highest quality craftsmanship and materials. It features a slightly porous structure - making it slightly cushioned but durable.
This mat provides friction, so it will stay in place while using it, and it also offers sound absorption. It is top notch and easy to use mat, while consisting of the same material found in professional gyms nationwide.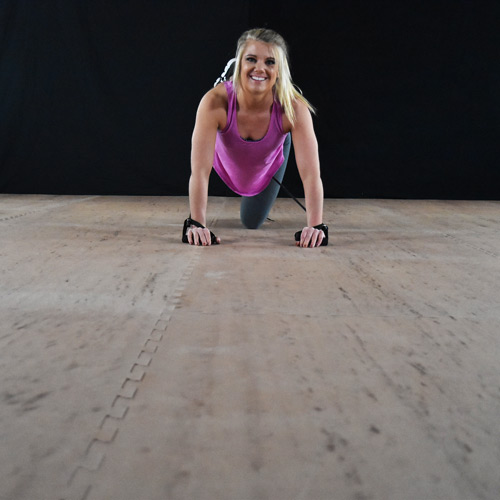 Premium Martial Arts Karate Mats offer another circuit workout matting solution in an interlocking, puzzle design that's a breeze to install.
Made of high density EVA foam, this durable and versatile 1 inch mat offers ample padding, and the smooth surface finish accommodates bare feet or soft shoes.
It is designed to allow quick, intense and expressive movements practiced in martial arts disciplines and various aerobic workouts. It also offers superior stability for all types of exercises and workouts.
These karate mats are made from closed cell foam, which prevents moisture absorption, odor, mildew, and mold. They are double sided, attractive, and easy to clean and maintain.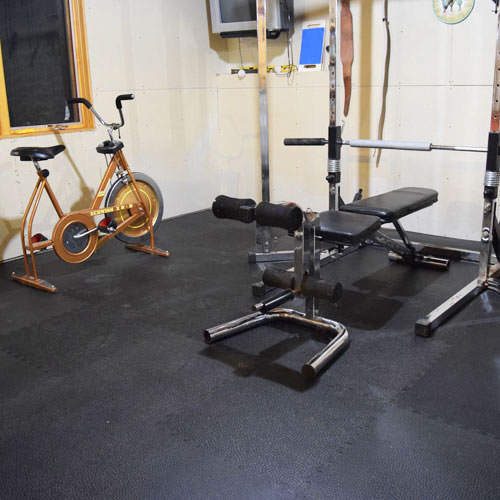 Pebble Home Gym Flooring Tile is a great, multi-use solution for home gym floors. Made of high density EVA foam material, this tile is strong enough to use under exercise equipment, but it will also provide perfect footing on which to perform circuit and other workouts.
These versatile workout tiles are latex and lead free with a pebble surface top texture. They are also portable, lightweight, and offer a simple DIY installation.
Greatmats - For The Best Circuit Workout Matting Systems
The wide variety of fitness mats at Greatmats is quite extensive, and the list goes far beyond that representing the products featured here. The different varieties have been installed in hundreds of professional and home gym settings and offer top notch quality, service, and dependability.
Most mats and workout tiles come with excellent warranties and are designed specifically to take the use and abuse of heavy fitness equipment and intense workouts.
You can be confident in the longevity of your investment when you purchase flooring products from Greatmats. Just contact the friendly and knowledgeable customer service staff who will help you determine the best solution for your activity and workout space.