What Is The Cheapest Foam Tile Flooring?
By Lisa Hobbie Created: February, 2021 - Modified: September, 2023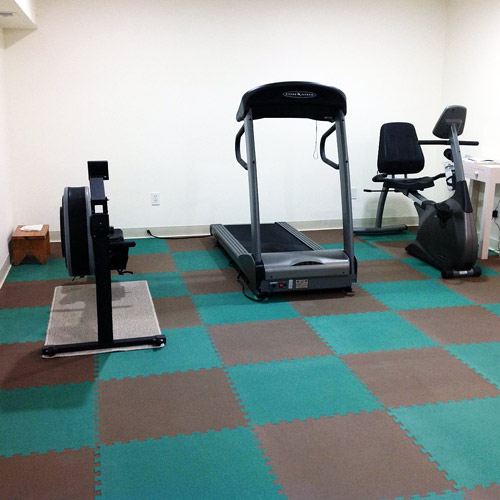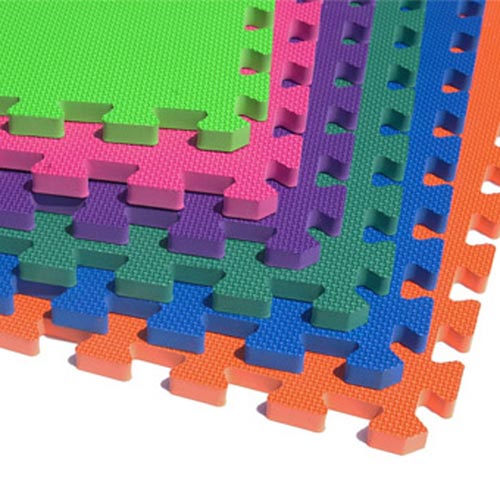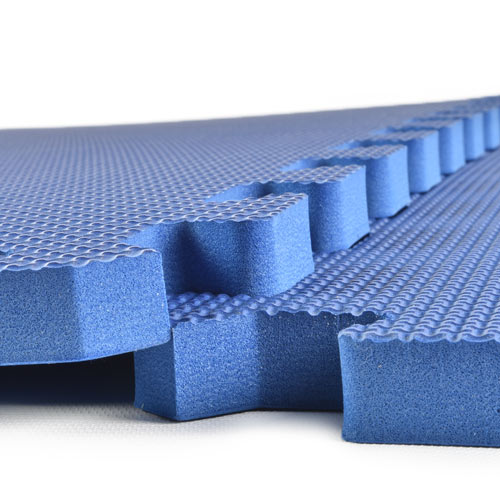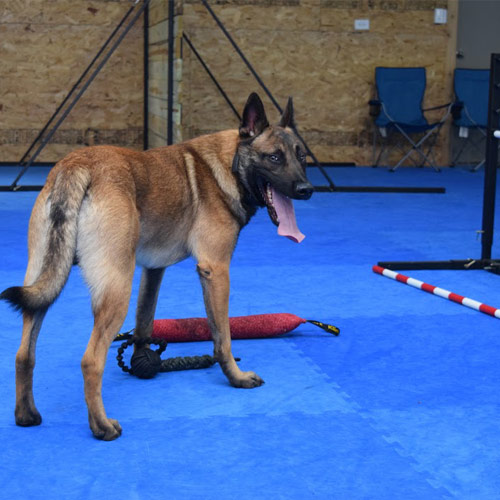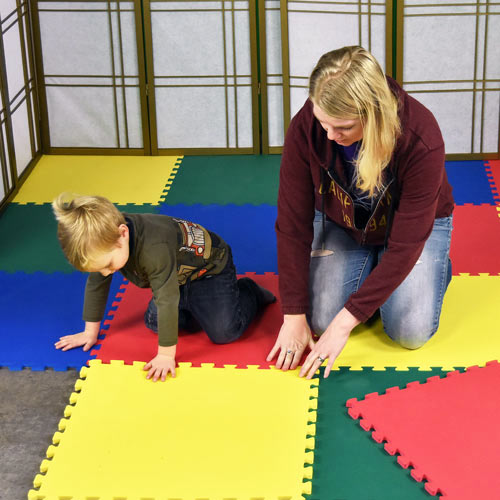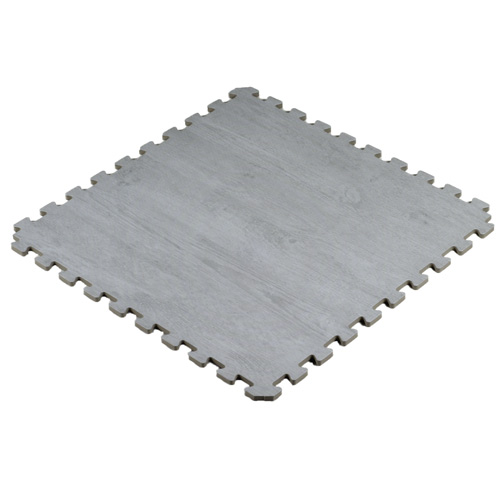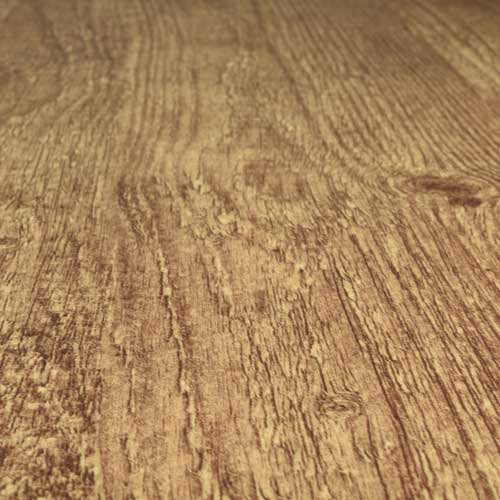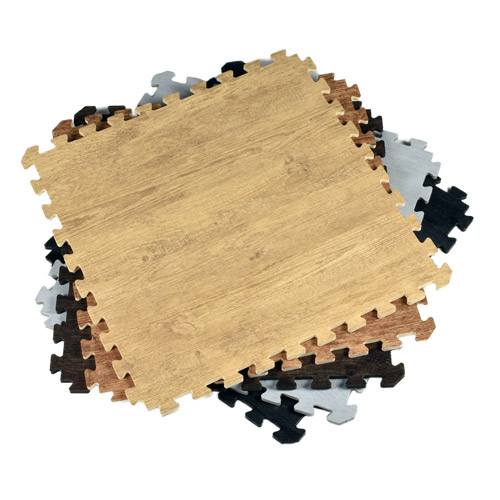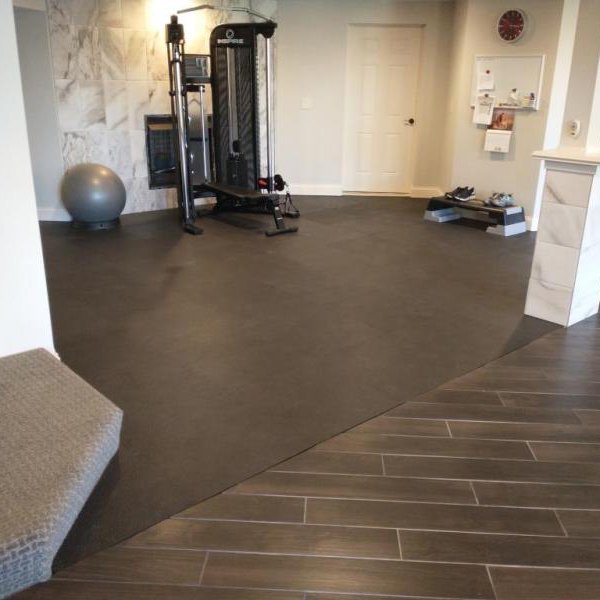 Foam tile flooring
is a great, economical flooring solution that offers many benefits. Even the low-cost products offer a cushioned surface on which to stand, sit, lay, or play. Many foam tile flooring solutions offer
sound absorption
and
thermal benefits
, and many, even the very inexpensive options, are mold and mildew resistant. Greatmats offers many foam tile flooring products, with the 5 most popular being:
Here, we will highlight each of the budget options, starting with the cheapest, providing features and benefits for each.
Foam Tile Flooring For Under $1.50 Per Square Foot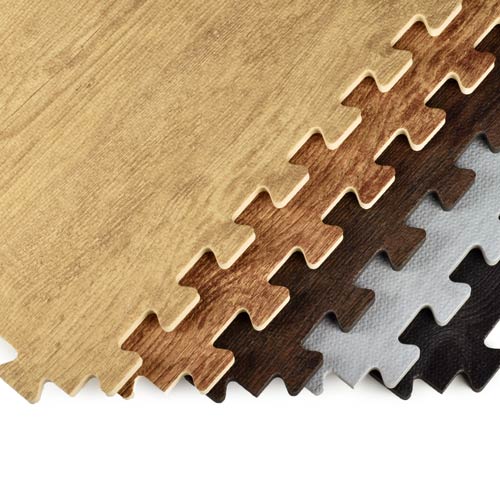 Wood Grain Foam Tiles offer a faux wood tile flooring that is the perfect mix of cozy comfort and aesthetic appeal. Even though they are very affordable, at roughly $1.40 per square foot, they truly resemble a realistic, rich hardwood. Available in a variety of wood grain designs, along with grey and black, these foam tiles complement any style preference.
These closed-cell foam tiles are free of lead and latex, and they are waterproof. They are a breeze to install in any place or space, and because they each weigh only 1.2 pounds, they are easy to pick up, move, and lay in different locations. They can be used in virtually any area in the home and interlock tightly together leaving virtually no gaps.
This foam tile flooring offers cushion, comfort, and style. It carries with it a 1-year limited warranty.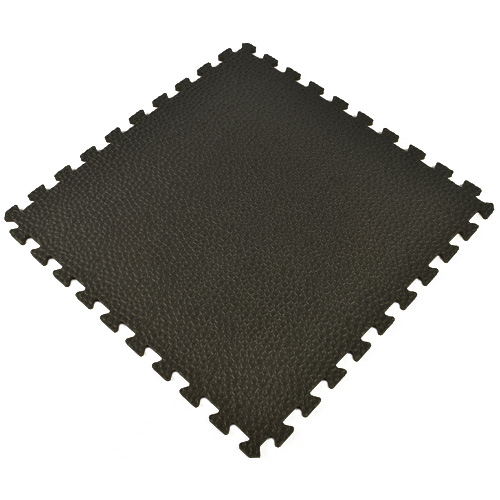 Home Gym Flooring Tile Pebble is another option costing less than $1.50 per square foot of coverage. Priced at approximately $5.49 per tile, or around $1.37 per square foot, this ⅜ inch-thick mat is waterproof and soft. They are each 2x2 ft. and great for home basement floors and gyms.
These foam mats feature tight-fitting interlocking tabs and have just enough shock absorption to provide a softer landing should your child trip and fall when running or playing in a basement or other space. They can also provide cushion for exercises and workouts and feature a scuff-resistant top texture.
Lead and latex-free, they carry with them a 1-year limited warranty.
Foam Tile Flooring For $1.50 And Over Per Square Foot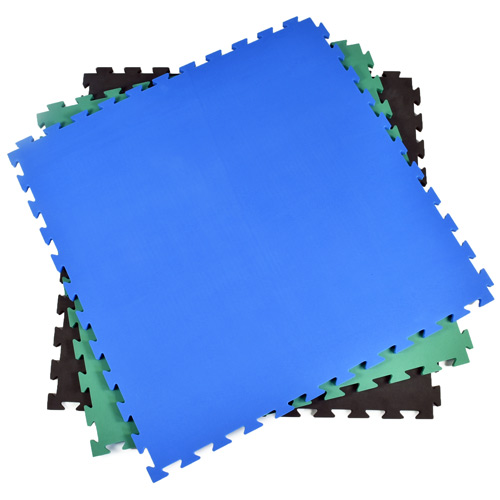 Interlocking Dog Agility Mats cost approximately $16.50 per tile, which equates to roughly $1.53 per square foot of coverage. One major difference between this foam tile flooring and the rest on the list is that they are both thicker (¾ inch) and have larger dimensions at 1x1 meter per tile. Something to keep in mind is that with the increased size of the tiles, comes the fact that they must ship via freight delivery, which does run a higher cost than ground shipping.
Dog agility mats are the perfect option for any agility space, providing maximum comfort for trainers and dogs. Made of EVA foam, they allow dogs to train longer without fatigue and injury. They also provide excellent traction with their nonslip grip top, and they are densely constructed and free from lead and latex.
The mats are waterproof and easy to clean with a rag or damp mop and mild household cleaner. They can also be vacuumed for dry dirt, dust, or debris.
These tiles are lightweight, portable, and designed to last! They don't require adhesive or padding for installation, they make for efficient DIY dog agility flooring. This excellent product carries with it a 1-year limited warranty.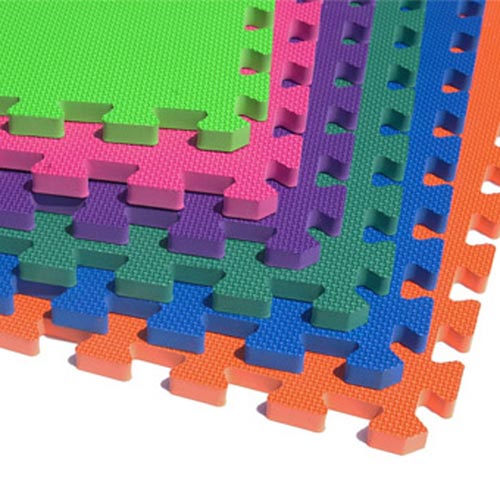 Premium Foam Kids & Gym Mats cost approximately $6.25 per tile, which equates to roughly $1.56 per square foot. Like most foam floor tiles of this size, they often have free shipping in the lower 48 states.
They are a product to choose to transform any space into a vibrant, safe, and cushioned one. These mats are ⅝ inch thick and offer thermal insulation, noise suppression, and/or
waterproof properties
. They are also stain-resistant and shock-absorbing. They come in 15 different colors.
They feature a thatch surface texture stand up to constant use and resist scuffing. They include a 1-year warranty against product defects, but you can expect them to last for 10 years or more under normal use.
Greatmats - For The Best And Most Affordable Foam Tile Flooring Products
If you are looking for the best and most affordable foam tile flooring mats, Greatmats is your one-stop shop for products that deliver the perfect mix of quality, variety, and durability.
Greatmats truly has an option to suit any need, preference, and budget. And thanks to the Greatmats guarantee, you can also shop with confidence – knowing you'll never overpay for a product or find better quality or service. When you're ready to explore options for the best foam mats, let the team at Greatmats go to work for you.