What Is The Best Spike Resistant Flooring?
By Lisa Hobbie Created: July, 2022 - Modified: August, 2022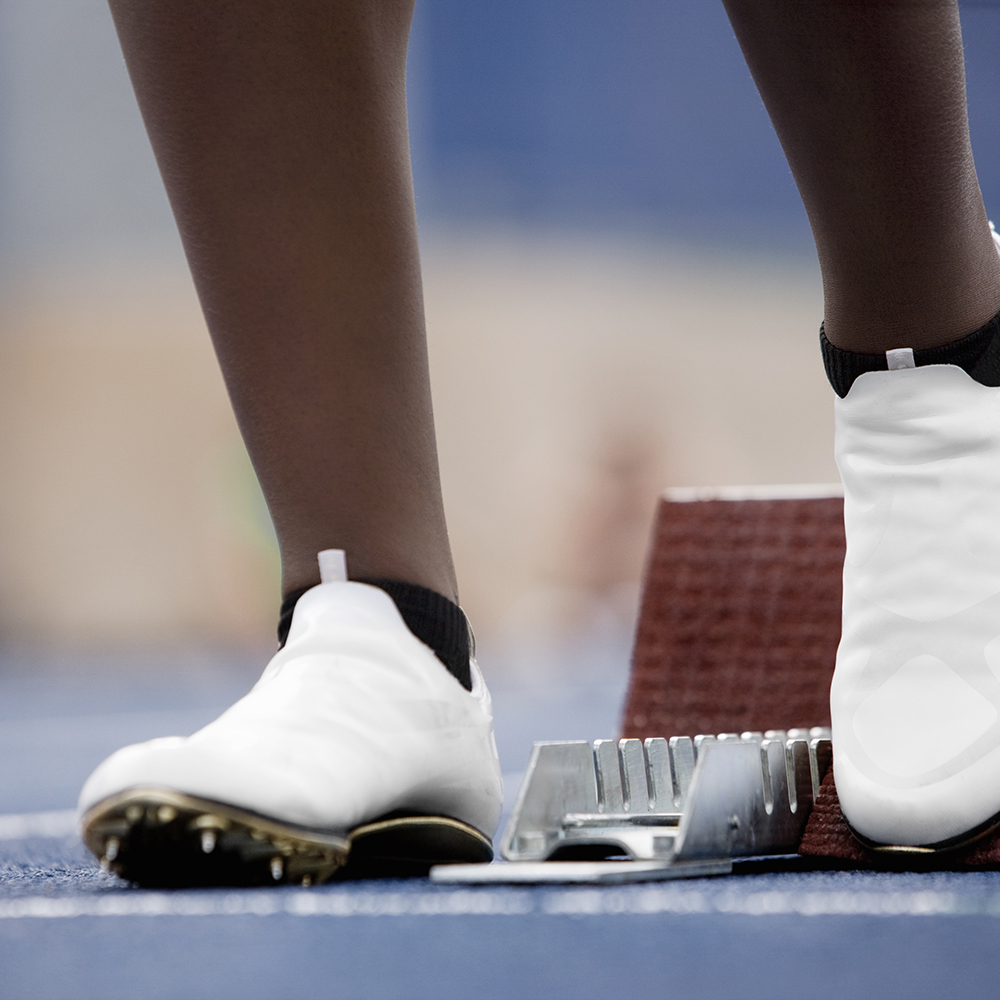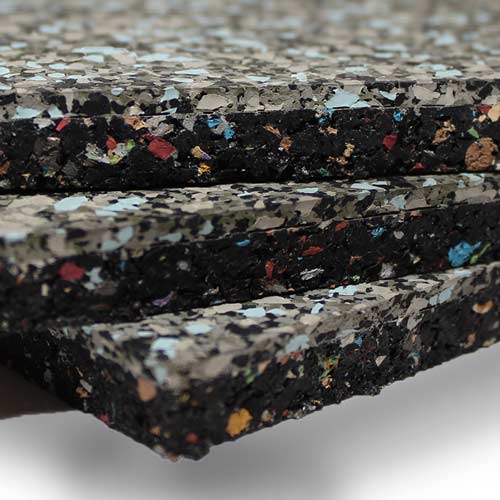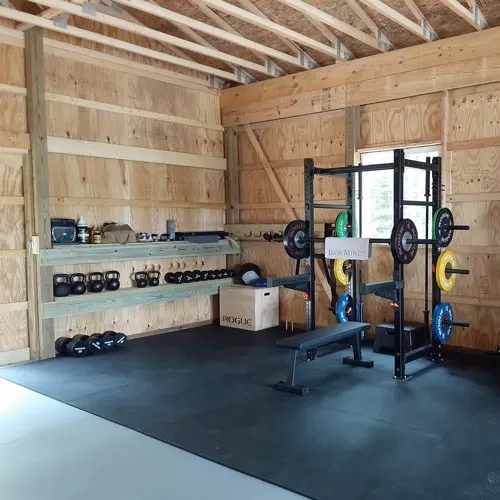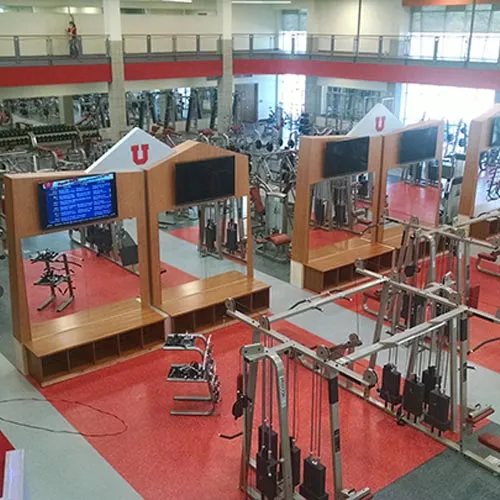 Although many different types of floors are versatile enough to be used in numerous settings, some products are vulnerable to spikes from shoes. Certain
baseball
,
golf
,
soccer
, track and field, football,
cycling
,
softball
, rugby, lacrosse, and running shoes feature cleats that provide additional traction on a soft or slippery surface. While these cleats help athletes perform better, they can be damaging to certain types of flooring.
Top Rubber Spike Resistant Flooring Options
Each of these spike resistant flooring options combines durability and versatility, and they also offer a number of other features and benefits that make them top notch. Whether you have a sport and recreational facility, weight room,
ice arena
, fitness centers, health clubs, ski resort, equine facility, or personal garage or home gym facility, any of the featured products would work perfectly.
Spectation Gym Flooring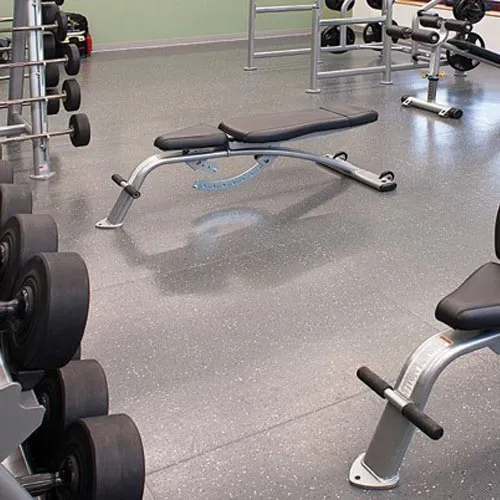 Spectation Gym Flooring is heavy duty vulcanized rubber tile. It is frequently used in health and fitness facilities, ice arenas, schools, sports and rec facilities, and locker rooms. It offers great shock absorption and has a non porous hammered finish. Aside from it being spike resistant, it has a backing that is composed of 35 percent, pre-consumer recycled rubber material. It comes in 1 meter squared tiles with a thickness of 9mm, offering 10.6 square feet of coverage.
Domination Rubber Gym Flooring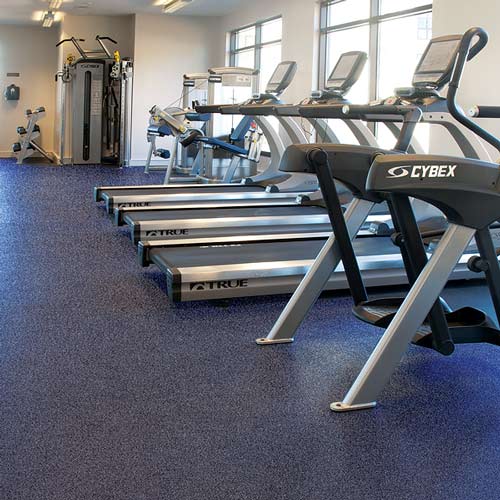 Domination Rubber Gym Flooring is another product that is designed to absorb shock and resist stains. It's 3x3 feet and 10 mm thick. It's also sound reducing and made from 50 percent recycled rubber. It is designed to endure dropped weights and heavy equipment, and it is suitable for strength training facilities, weight rooms, ice arenas, fitness centers, health clubs, commercial gym facilities, ski resorts, and personal home gym facilities.
Sundance Rubber Mats Bundle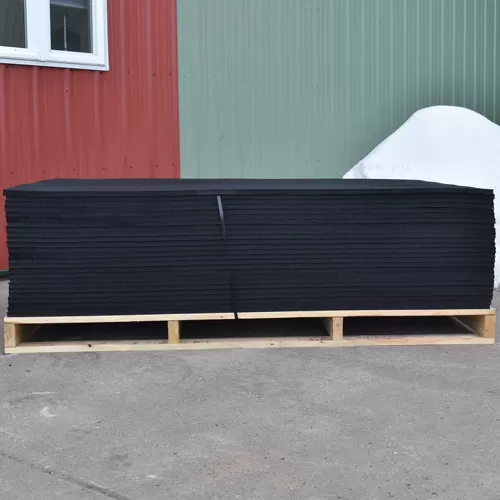 A Rubber Mats Bundle provides 25 mats that are non-absorbent and offer excellent traction. Aside from being spike resistant, they are antibacterial and antifungal, and they provide comfort and protection. They have trued straight edges for a perfect fit, and they are made in the USA from 100 percent recycled rubber. They are most often used in gyms, garages, horse stalls, wash bays, trailers, and holding areas, and they are guaranteed not to roll, buckle, or curl.
Gym Rubber Floor - For Flooring Resistant to Spikes & Cleats
Shoes equipped with cleats or spikes serve many athletic purposes, but they can be extremely damaging to floors. If you have a rec or fitness center, indoor training field, or other facility where spike shoes will be worn, you want to be sure that your flooring is resistant to damage done by them.
Greatmats offers a variety of different rubber and turf flooring products that endure cleats and spikes, with the products highlighted above being among the most popular. If you have questions about these products, or others that are offered, just reach out to the friendly staff. Together, you can determine which product or products are perfect for your space.
Greatmats has mats, tiles, and other flooring solutions installed in facilities nationwide - specializing in products that combine quality, performance, value, stability, and durability. These products can instantly transform any facility, indoors or outdoors. Upgrade your facility to a more aesthetically pleasing space with one of the numerous top notch flooring options.