What Is the Best Turf for Softball?
By Kyle Schurman Created: April, 2021 - Modified: August, 2023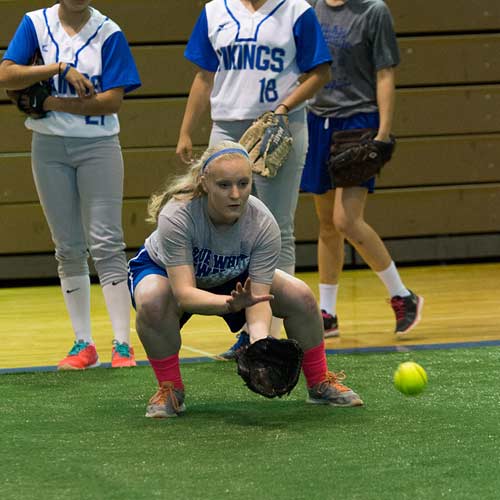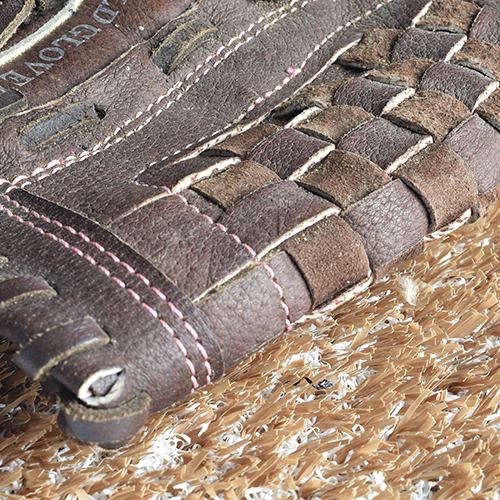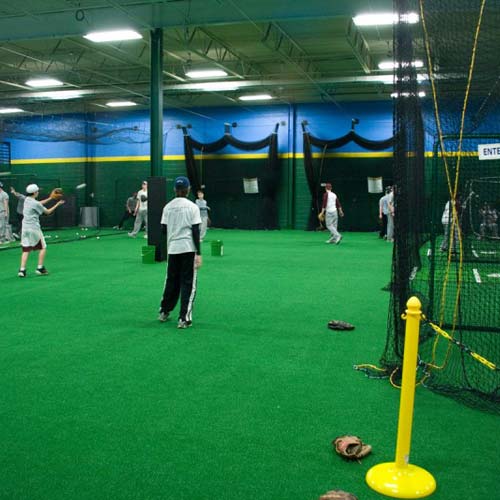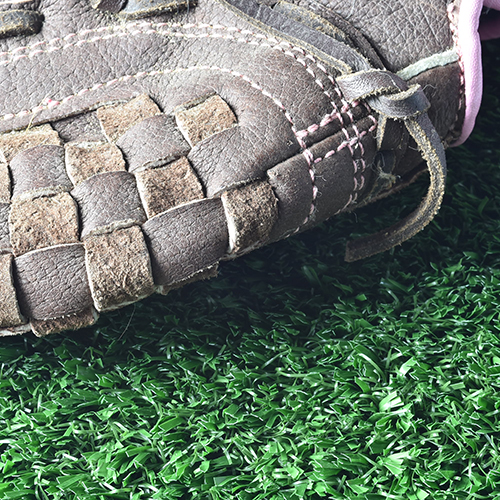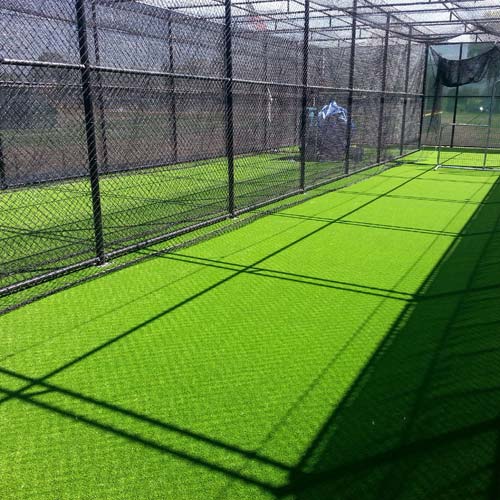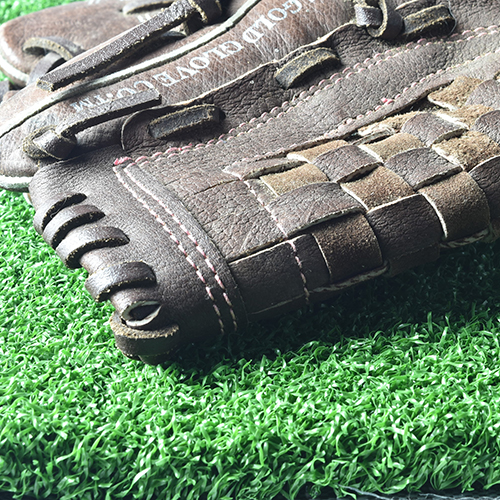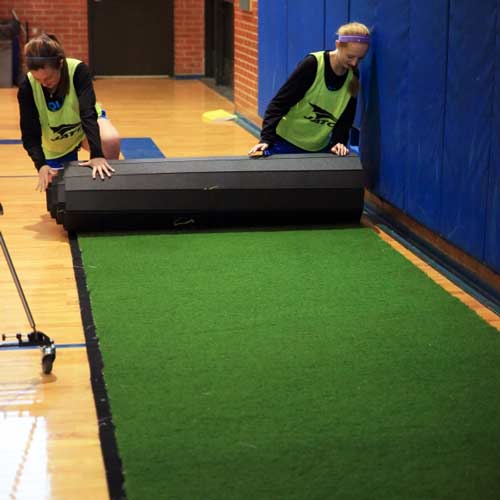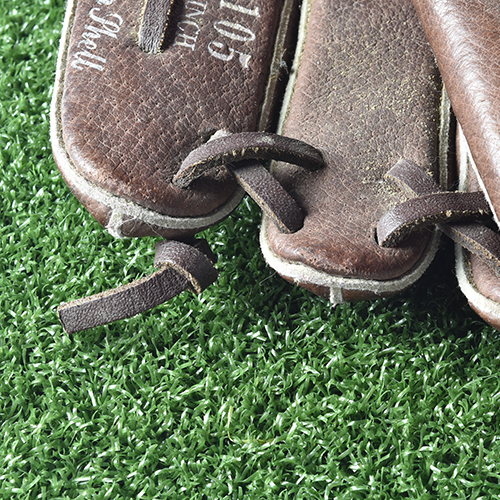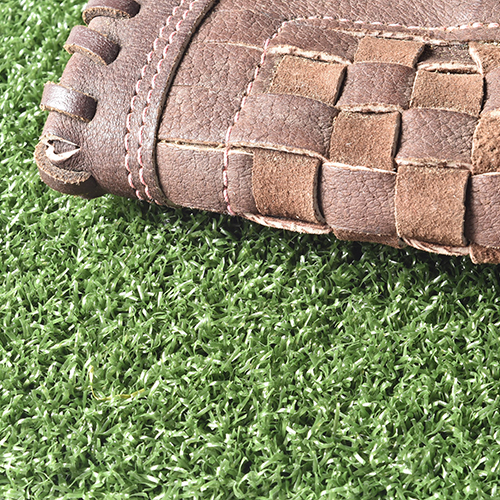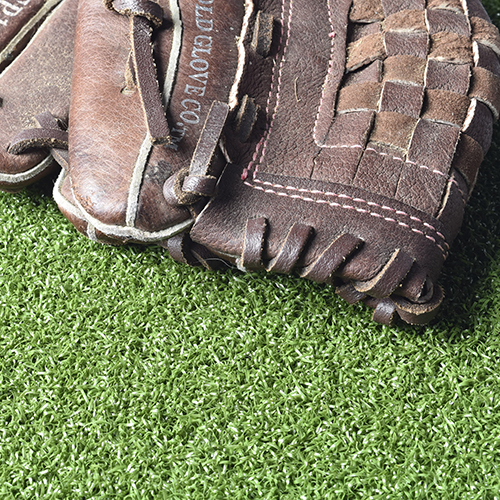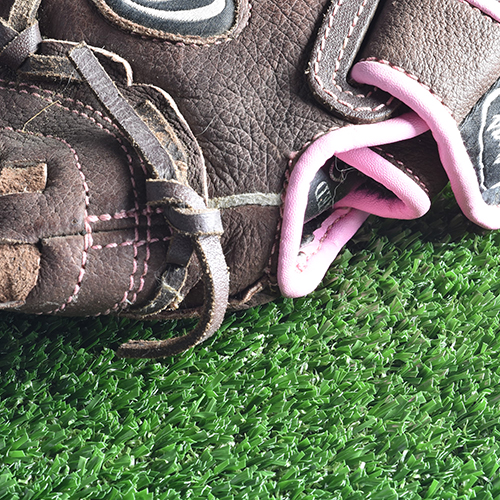 Softball turfs used for practice need to be able to provide a true ball roll and bounce, simulating what the players will encounter during a game on natural grass. Faux turf also should keep the players safe as they train, preventing unwanted stumbles and potential injuries to the lower body joints.
Some of the best softball turfs include:
All Sport Artificial Grass Turf Roll Padded

Bermuda Artificial Grass Turf Roll

Gym Turf 365 Portable Indoor Sports Turf Roll

V Max Artificial Grass Turf Roll

Home Plate Mat
How Do You Create a Practice Field for Softball or Baseball?
When looking for practice space for slow pitch or fast pitch softball for men or women, determine whether the practice field will be indoors or outdoors. Some models of softball turfs will only work for indoor use and some only work for outdoor use. However, the majority of models are versatile, allowing for either an indoor or outdoor installation.
When installed outdoors, rainwater should drain through the material, ensuring it doesn't pool on the top, while providing a safe surface for softball practice immediately after rain, unlike what's available with dirt and natural grass.
For a new indoor layout of a roll of artificial grass, installers will need to glue down the turf, creating a secure installation. This process is easier with a concrete subfloor.
For an outdoor layout, the process requires a few more steps. Create a compacted base in the area underneath the planned turf layout. Unroll the turf over the top of the base. If two pieces will be side by side, the installer needs to overlap them slightly to stitch them together.
Bury treated wood beams around the edges of the field, and then attach the edges of the turf to the wood with staples or other fasteners.
What Are the Best Rolls of Softball Turfs for Practice Fields?
The best softball turfs will have a pile height that resembles natural grass, making them appropriate to use with any kind of cleats or shoes, while also delivering a fair cost per square foot of coverage.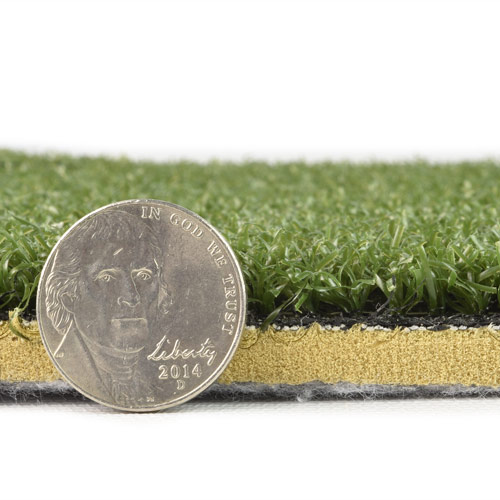 The All Sport Artificial Grass Turf Roll Padded delivers comfort and durability, which are important features for an indoor or outdoor softball practice field.
The foam backing measures about 5 mm in thickness, while the polypropylene turf yarns have a pile height of about 1/4 inch. The total installation has about 7/16 inches of thickness.
Because this is a Made-in-the-USA product, customers can trust the quality and safety of the materials in use. Order this synthetic turf in a custom cut length, and it has a standard width of 15 feet.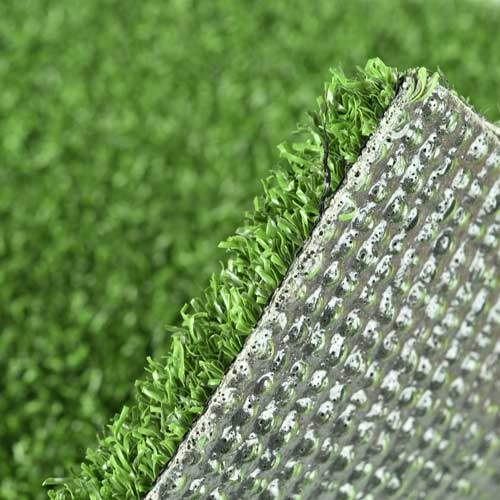 A roll of softball artificial turf that has a polyurethane backing to provide cushioning is the Bermuda Artificial Grass Turf Roll.
It delivers a natural pile height for softball and baseball play with a total thickness measurement of 9/16 inches. (If the pile height is too long in the practice field, the ball will roll more slowly than with an average natural playing surface.)
The Bermuda roll has 15 feet of width, and customers can order a custom cut length.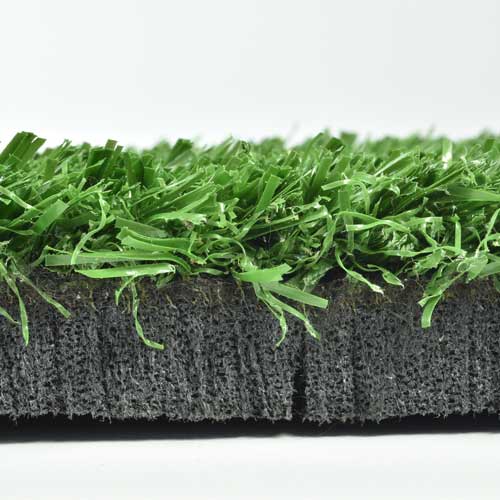 For a foam backed artificial turf that will work for softball, but that has a narrower design to reduce its weight and to simplify the process of laying it out, consider the Gym Turf 365 Portable Indoor Sports Turf Roll and its 5-foot width. Customers can order a custom cut length of this roll. As an added benefit, this temporary turf can be installed over virtually any indoor surface, including hardwood gymnasium floors.
This model uses a foam backing and a natural pile height to create a total height of 5/8 inches. The cushioned backing will keep the players' lower body joints safe from injury, even when working on repetitive drills during practice.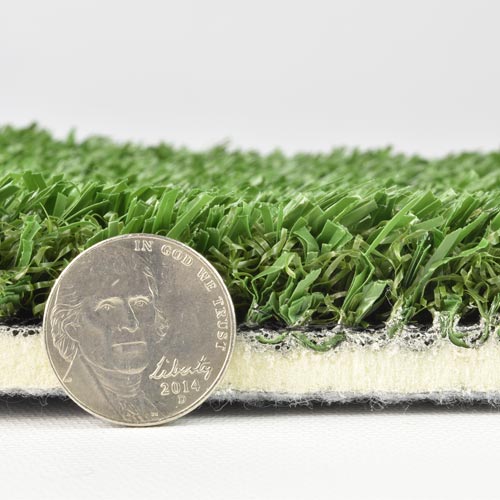 For a slightly longer pile height, consider the V Max Artificial Grass Turf Roll. This is an ideal surface for practice time when groundskeepers maintain the team's normal grass playing surface a little longer than an average field.
The V Max roll has a 3/4-inch pile height in the yarns of turf, all of which attach to a 5 mm foam backing for a total thickness of 15/16 inches.
The roll has a 12-foot width and is available in custom cut lengths at the time of ordering.
What Is the Best Mat for Hitting Practice?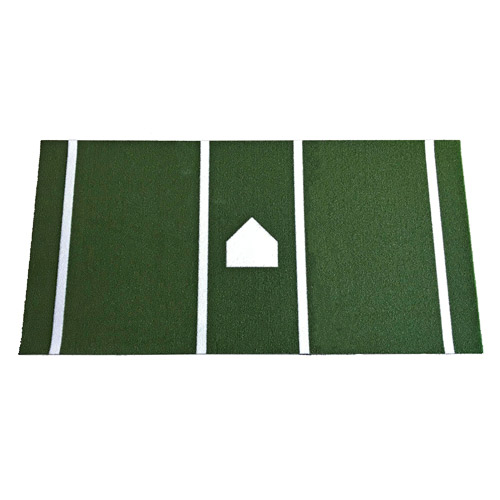 Use the Home Plate Mat to provide a secure space for hitting against a live pitcher or a pitching machine. This 6-by-12-foot mat has a simulated home plate and batter's box lines, giving players a realistic look during practice that will help them transition their skills to the actual game.
Lay out this mat over the natural grass and dirt softball playing field, ensuring that the players will not wear down the dirt area near home plate during batting practice time.
It also works nicely laid out over the top of rolls of softball turfs, providing an extra layer of protection for the turf, so it doesn't become matted from multiple players taking batting practice in the same location on the field.